5:45 a.m., July 14, 2009. Nature walk in the old X Bar 7 ranch. Out with the dogs, Lucy and Fox. As we start on the road a deer trots by, unseen by the dogs. I do not say a word, keeping them calm. Good thing, too, as we needed calmness for the rest of the strange walk.
Ahead is a sign, looks like a "lost pet" sign.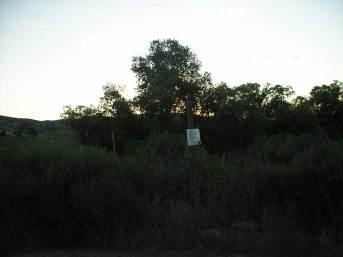 Oh, what is this? Someone lost their pet . . . Chainsaw! I have no idea what to make of this. Onward.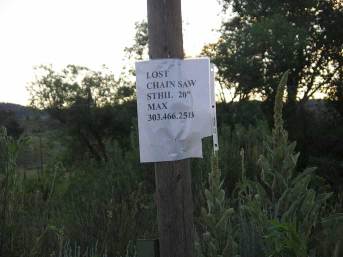 Fox pulls on the leash. Yuck, he is rolling on something. Fox goes into a trance.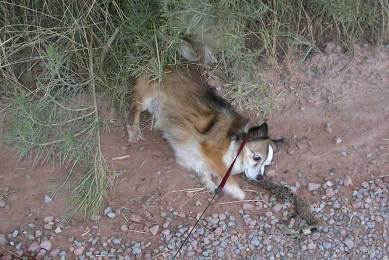 Looks to be a snake, very dead. Probably killed by a car. (Or maybe a Chainsaw?)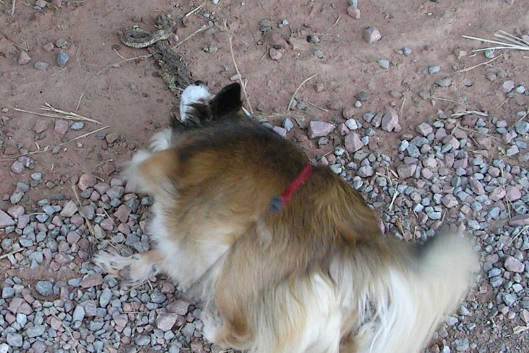 On to the cow pasture at the fork in the road. In the past, we have noted upside down boots on the fence posts. We note a new addition today. Clueless as to what this is all about.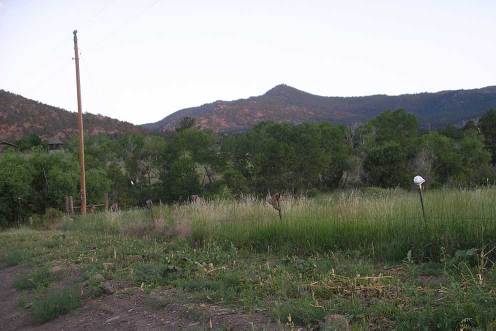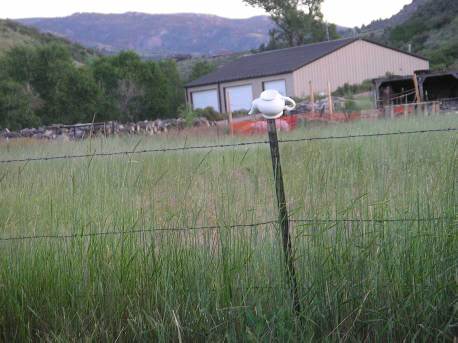 Facts, these photos record facts from this day's walk. Sometimes truth is stranger than fiction.