We hiked to Cub Lake today, in Rocky Mountain National Park. At the lake we sat down to eat our nuts and about six chipmunks swarmed in to beg for treats. They came right up to us, I mean
right
up to us! These were shot with just a 55 mm zoom.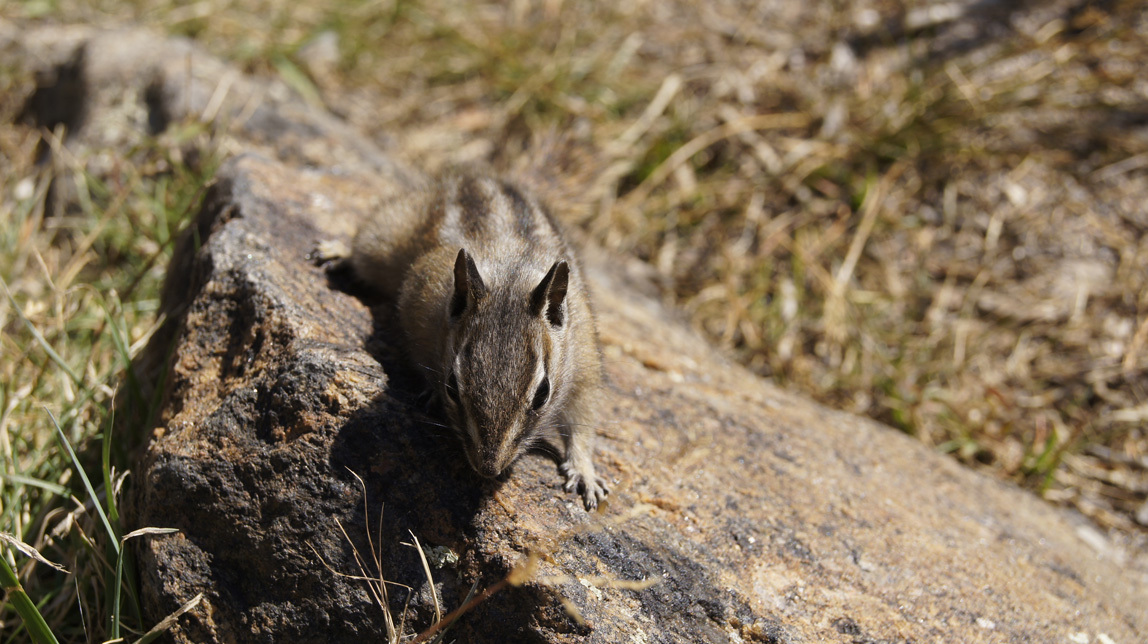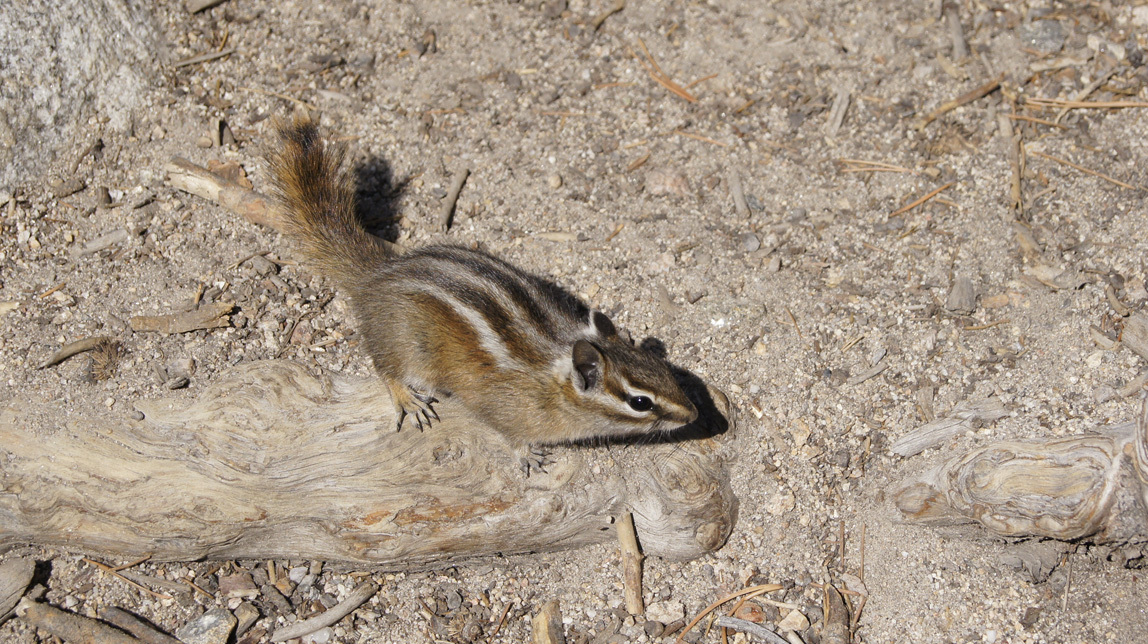 Then a blue jay descended on our lunch bunch. One of the little chipmunks didn't like that, and he approached the blue jay, who flew away right after I shot this photo.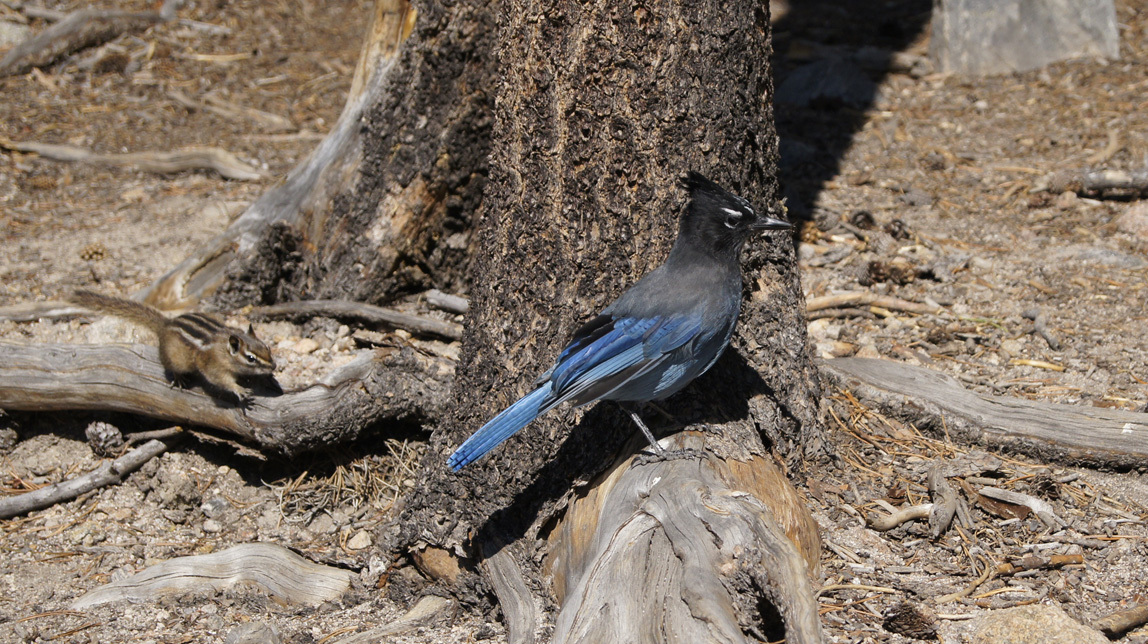 I caught a photo of a chipmunk in the air, leaping over a branch: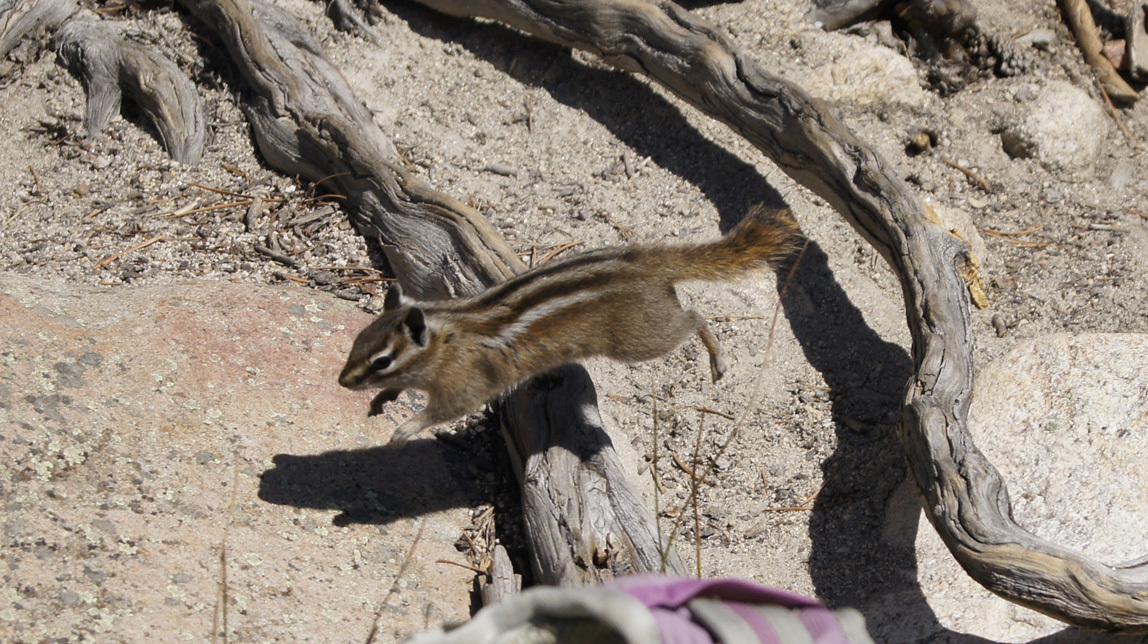 A couple gray jays: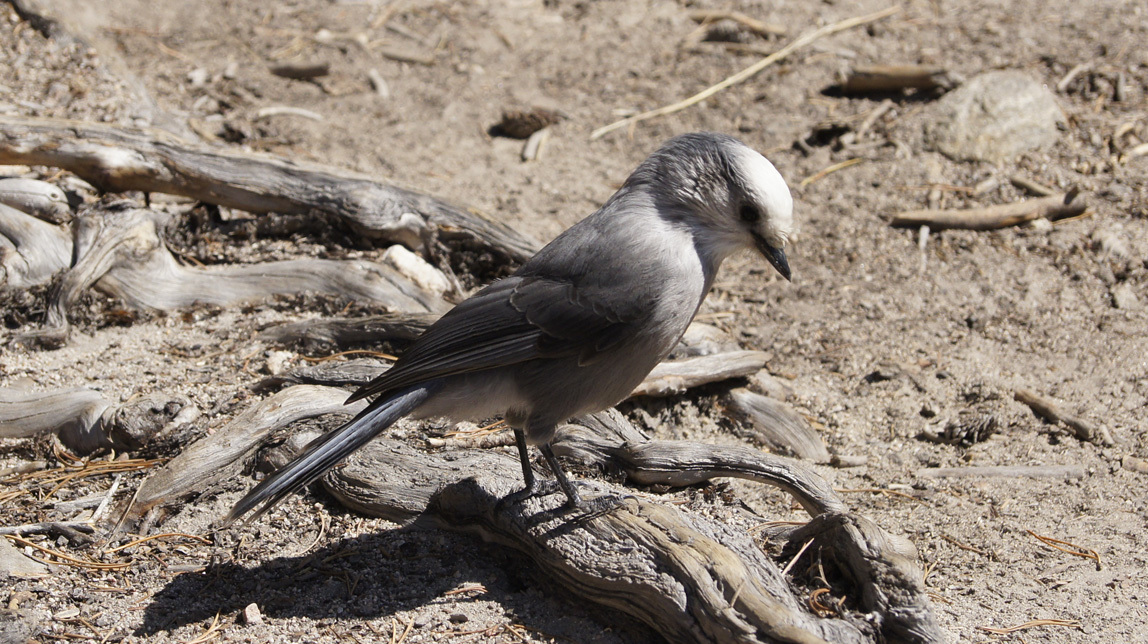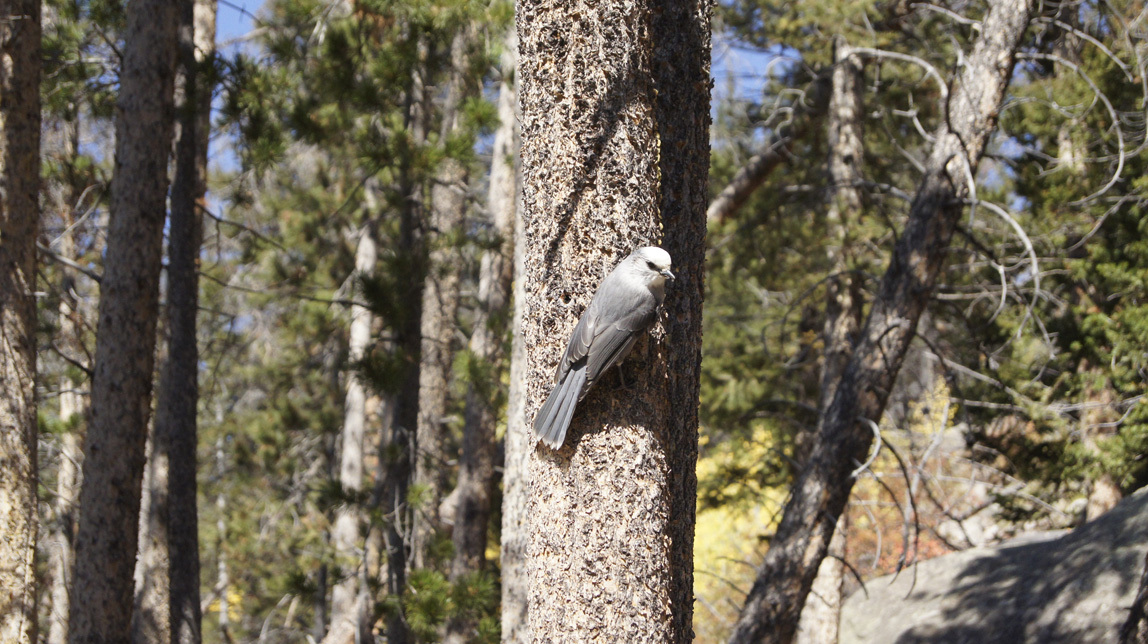 The Cub Lake trail goes through a pretty grove of aspens. Some aspens were green, some yellow, some already gone. Here's a photo of the aspens above Cub Lake.