I haven't abandoned this blog, and just to prove it, I'll share a photo below. But my time
is
being spent elsewhere, on a new blog, a cooking blog. I'm having fun going through my cookbooks one-by-one and writing about that, and then about whatever comes to mind that needs to be said about food.
And photos, I get to take food photos. No more lions and elephants (for awhile at least!). And I'm exploring blogging in WordPress, semi-geeky, but it's always fun to learn something new.
Here is the url of my new blog:
cooking.pfeist.net
We woke up a few days ago to bright sunshine lighting up the snow from the year's first snowfall: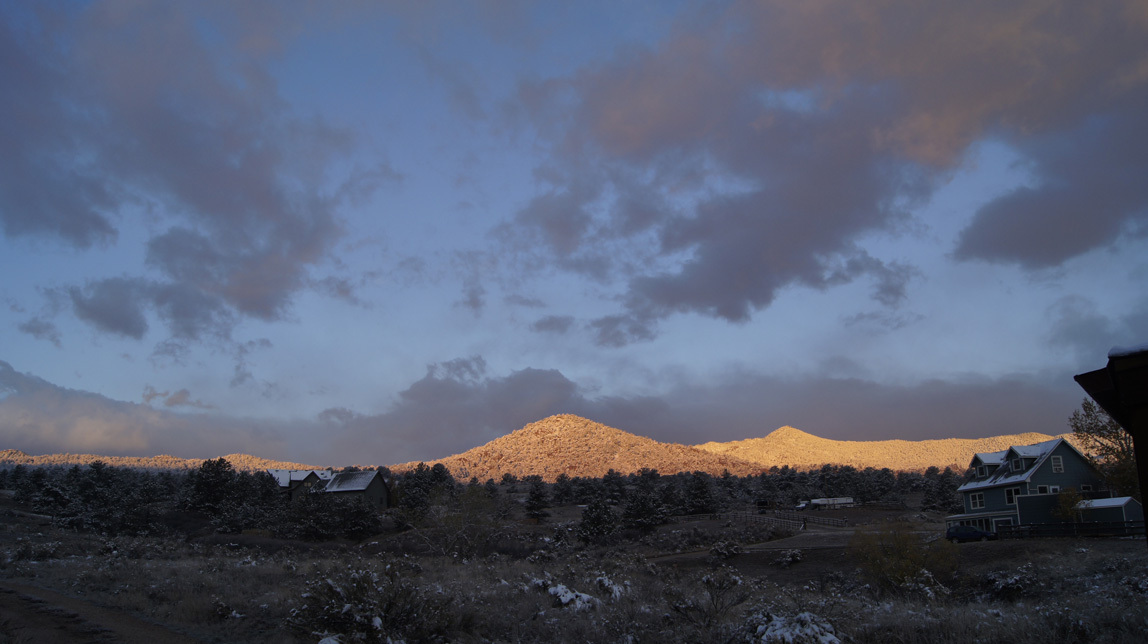 That's our view to the west.
Hope to see you on my new blog!