I couldn't resist slinging my good camera over my shoulder as we headed out the door to go to the Pumpkin Patch in Longmont, Colorado. After all, this is my first grandchild's first visit to a bit of Americana.
Dzo (pronounced "Jo") has been living with his mom, my daughter, in Colorado since late July. He will be two mid-December. Born in Togo, West Africa, cold weather is a bit of a new thing to him.
I lifted Dzo onto a haystack amidst multicolored gourds and pumpkins.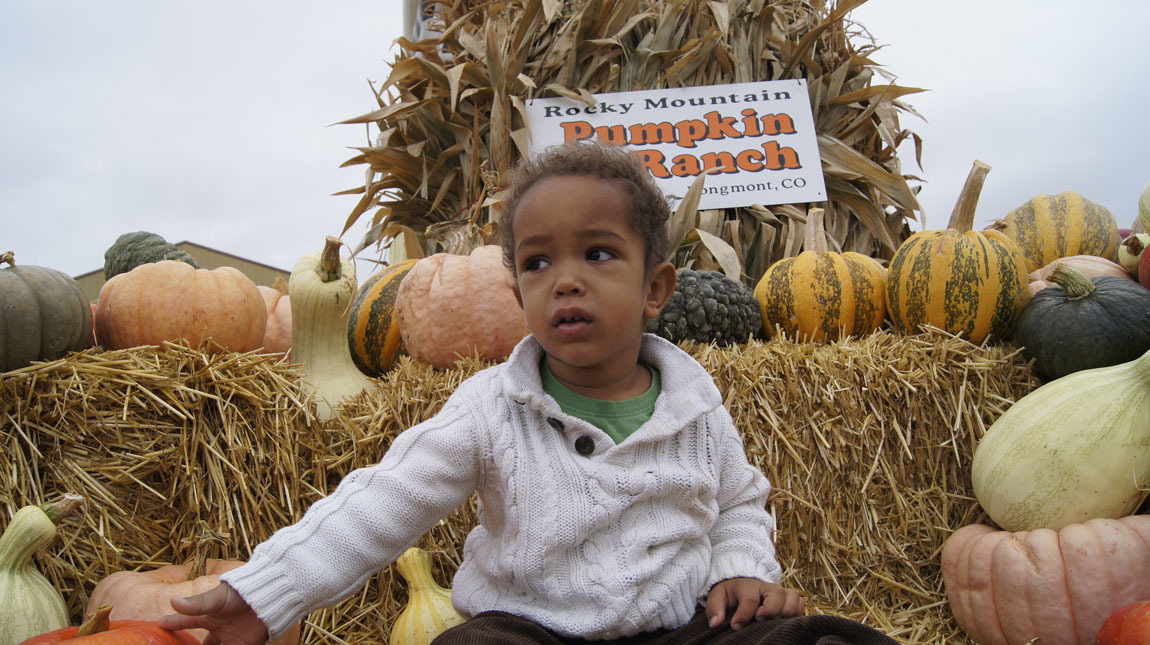 A bit of longing in his eyes for his dad, my son-in-law, who is still in Africa?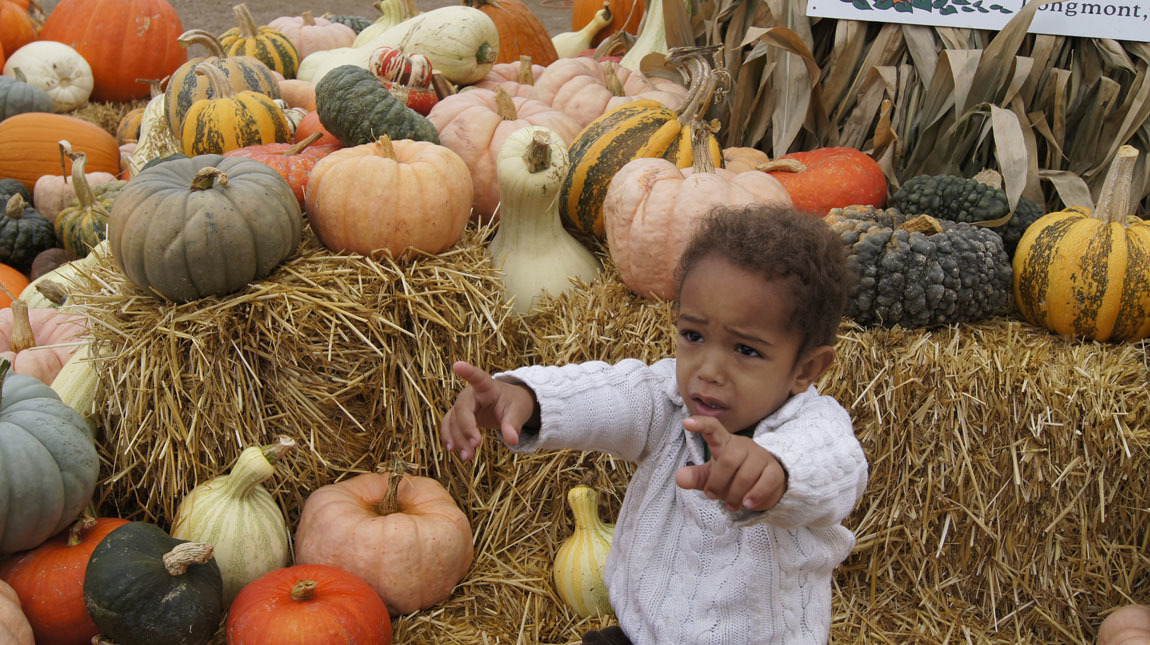 And who is Dzo reaching for?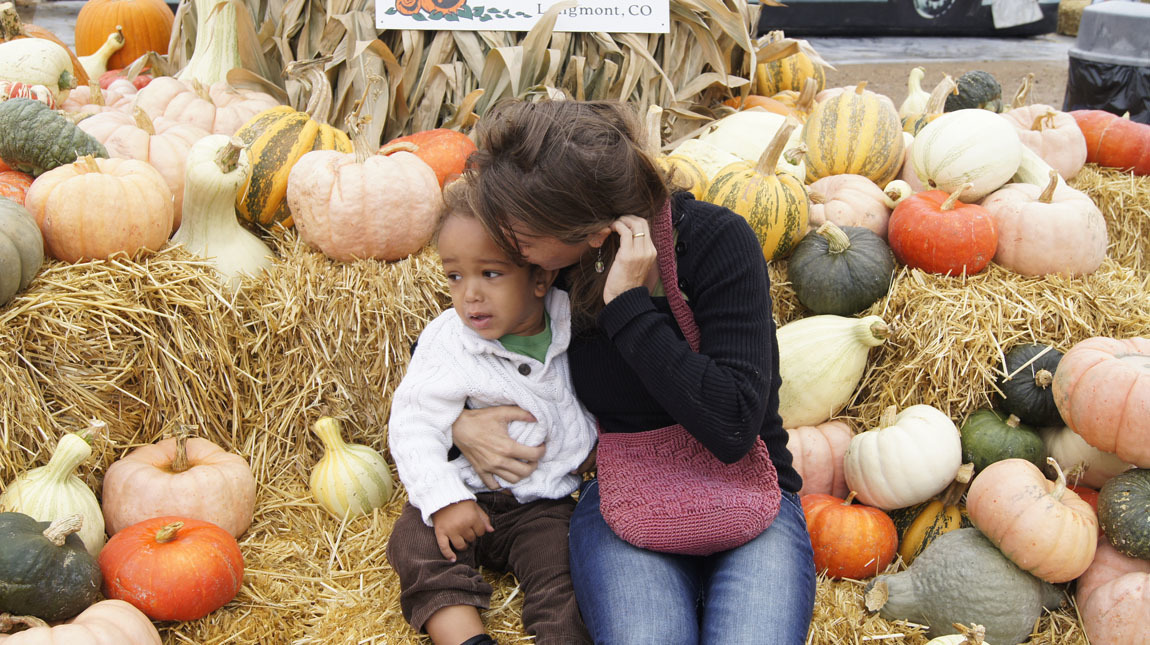 Ah, a smooch from Mom. "Look at all the fun we are going to have!"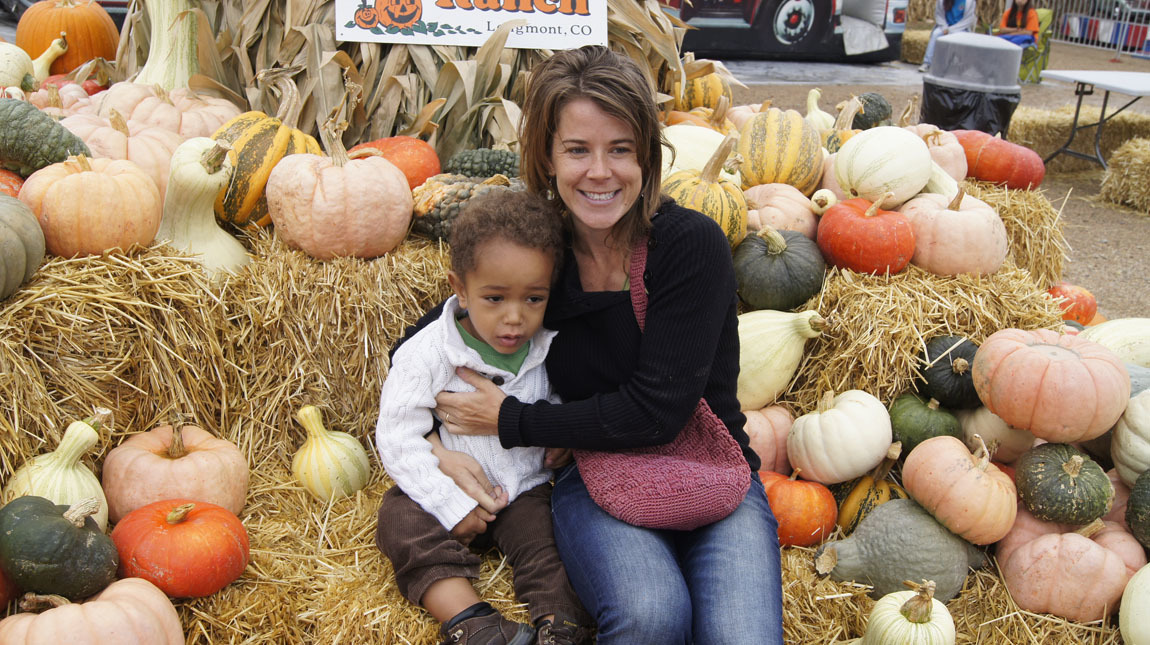 Wagons! Look at the pile of wagons! One of his favorite things.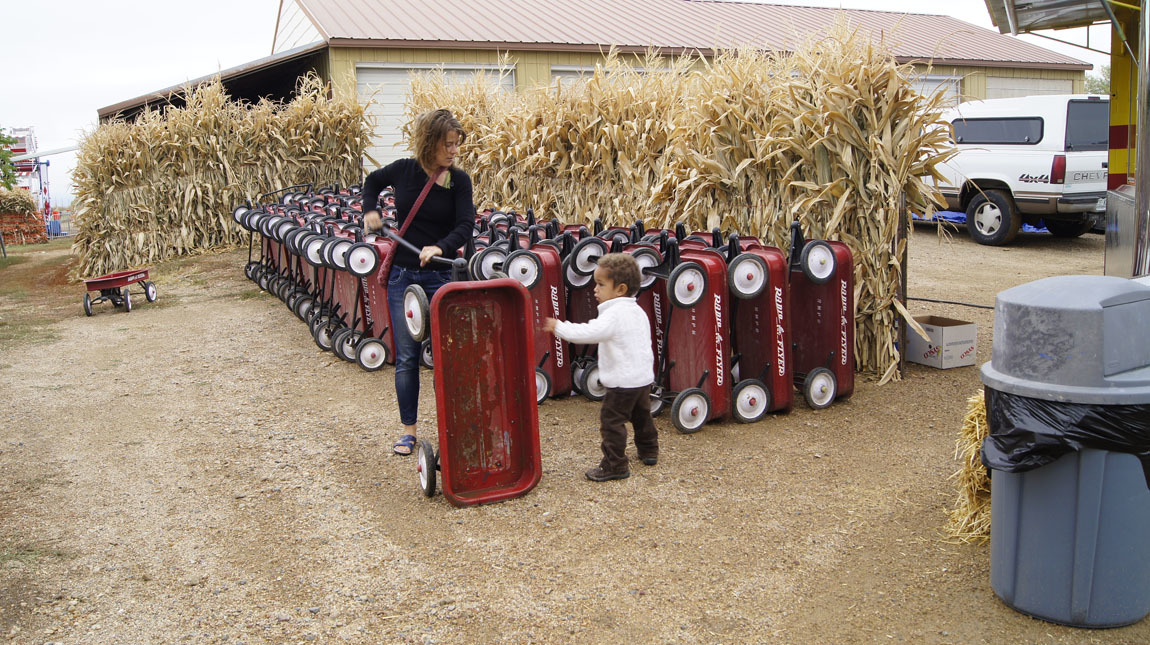 And what do you do with an American Flyer wagon? Climb in, of course.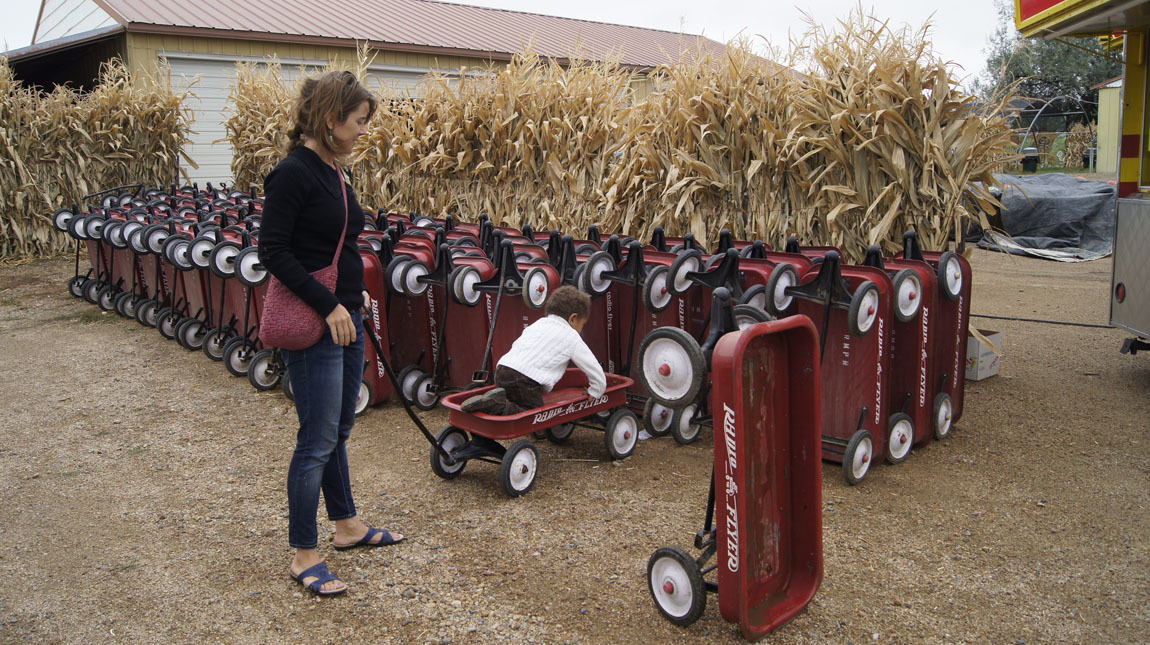 He went by wagon to the petting zoo, but the pile of goats was a bit much for him.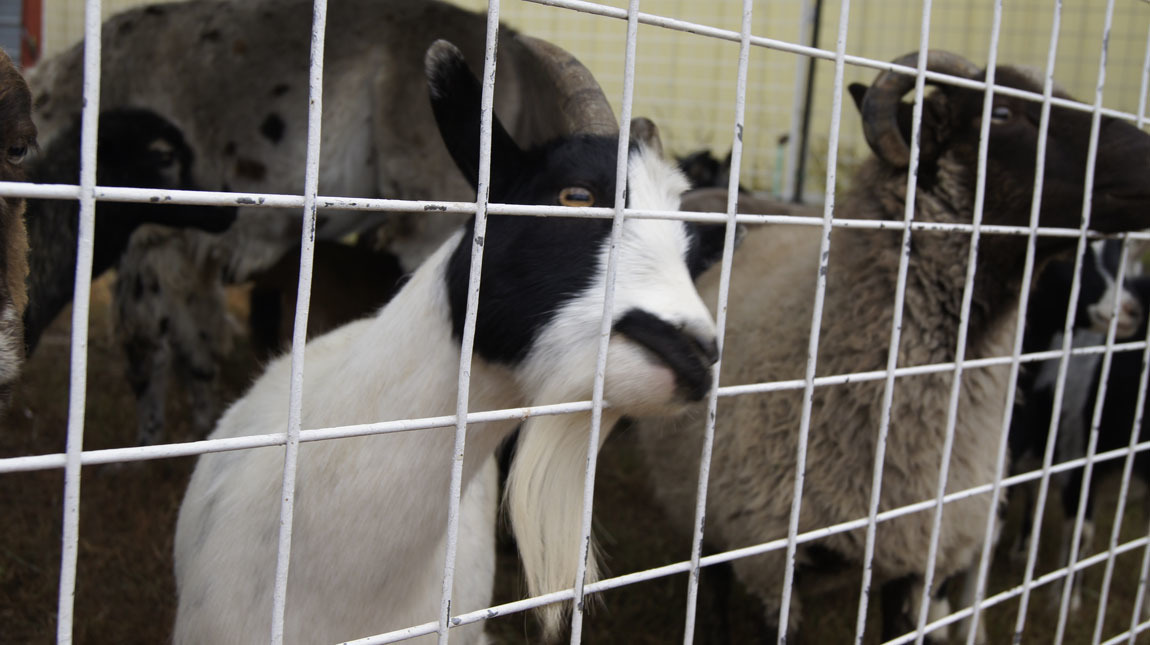 He put a pumpkin in the wagon (but I didn't get a photo). Then on to ringing a bell: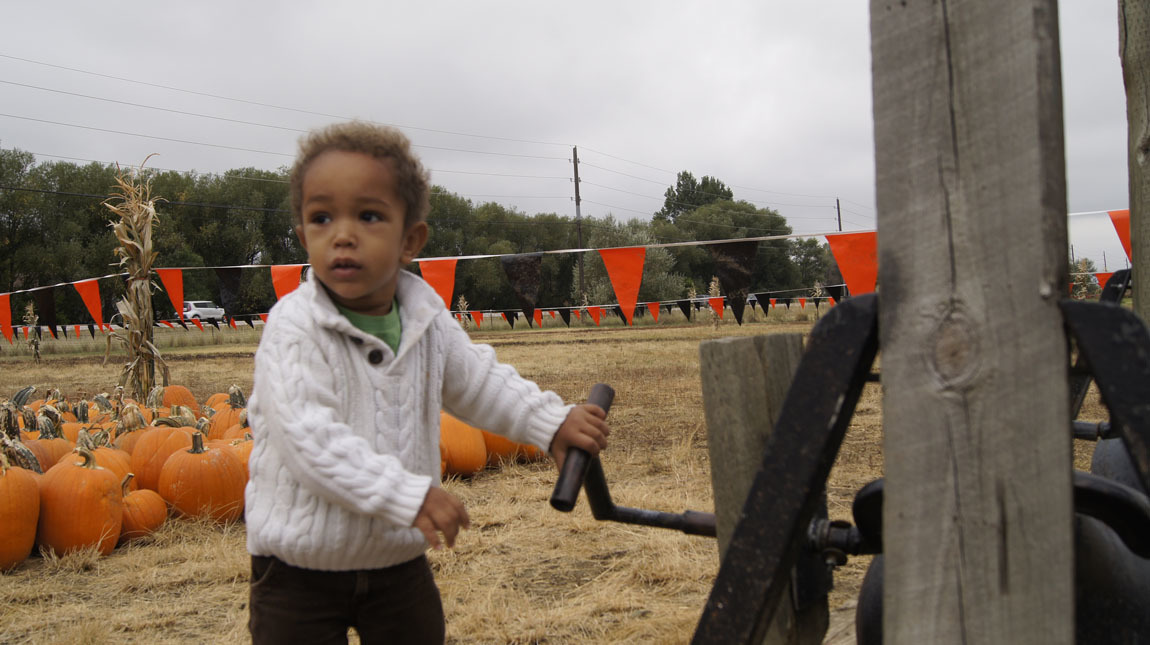 Mom and son have fun in the train.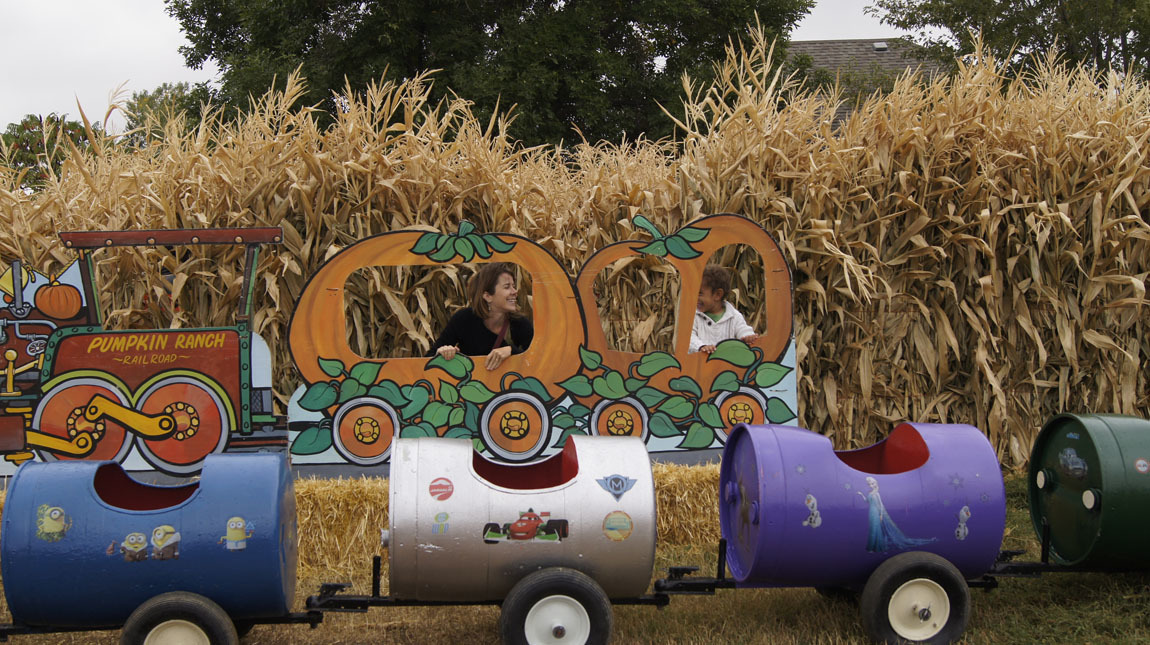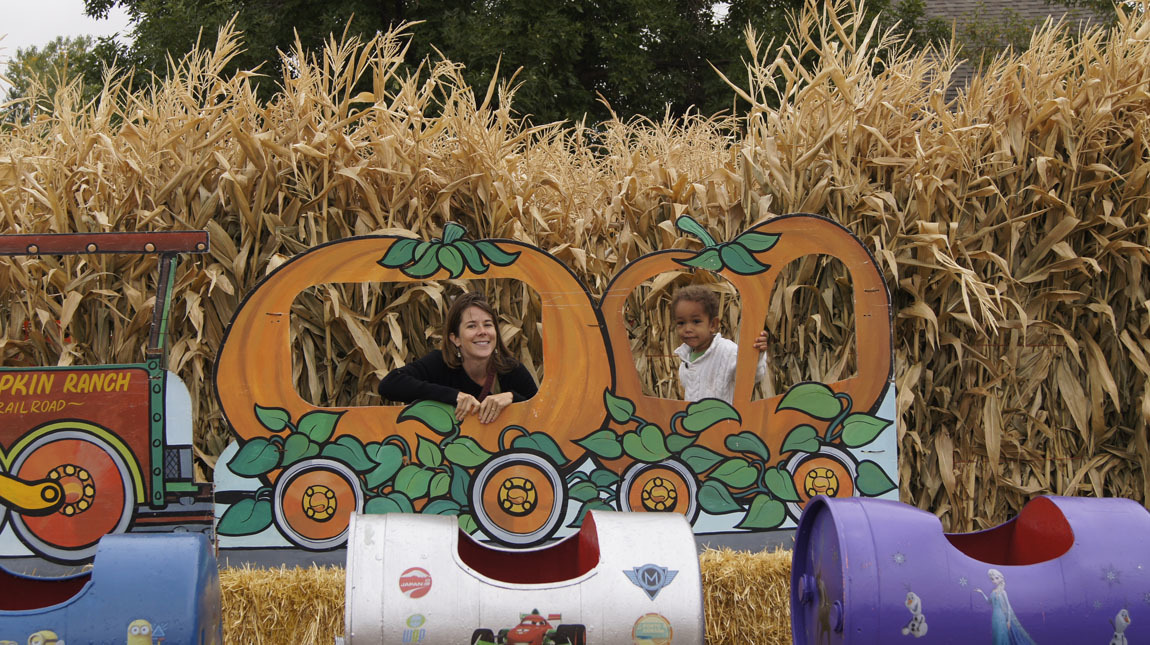 Dzo loves anything with wheels, like cars. So his mom puts him in a little car on a track. He plays happily with the steering wheel.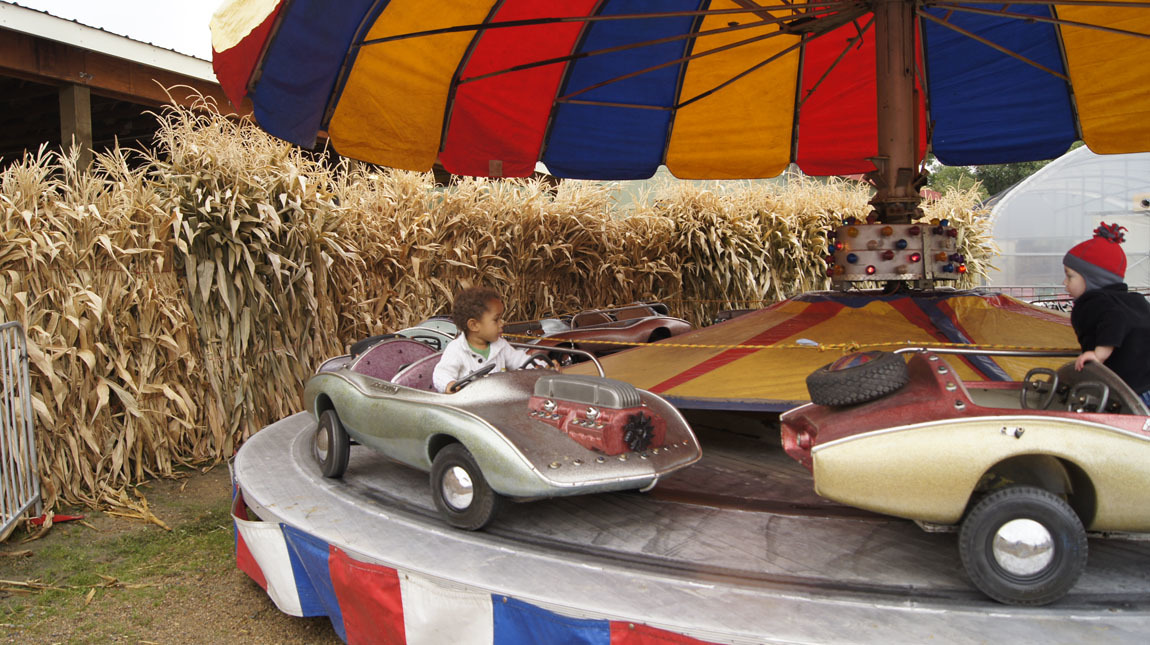 But what's this? The car begins to move: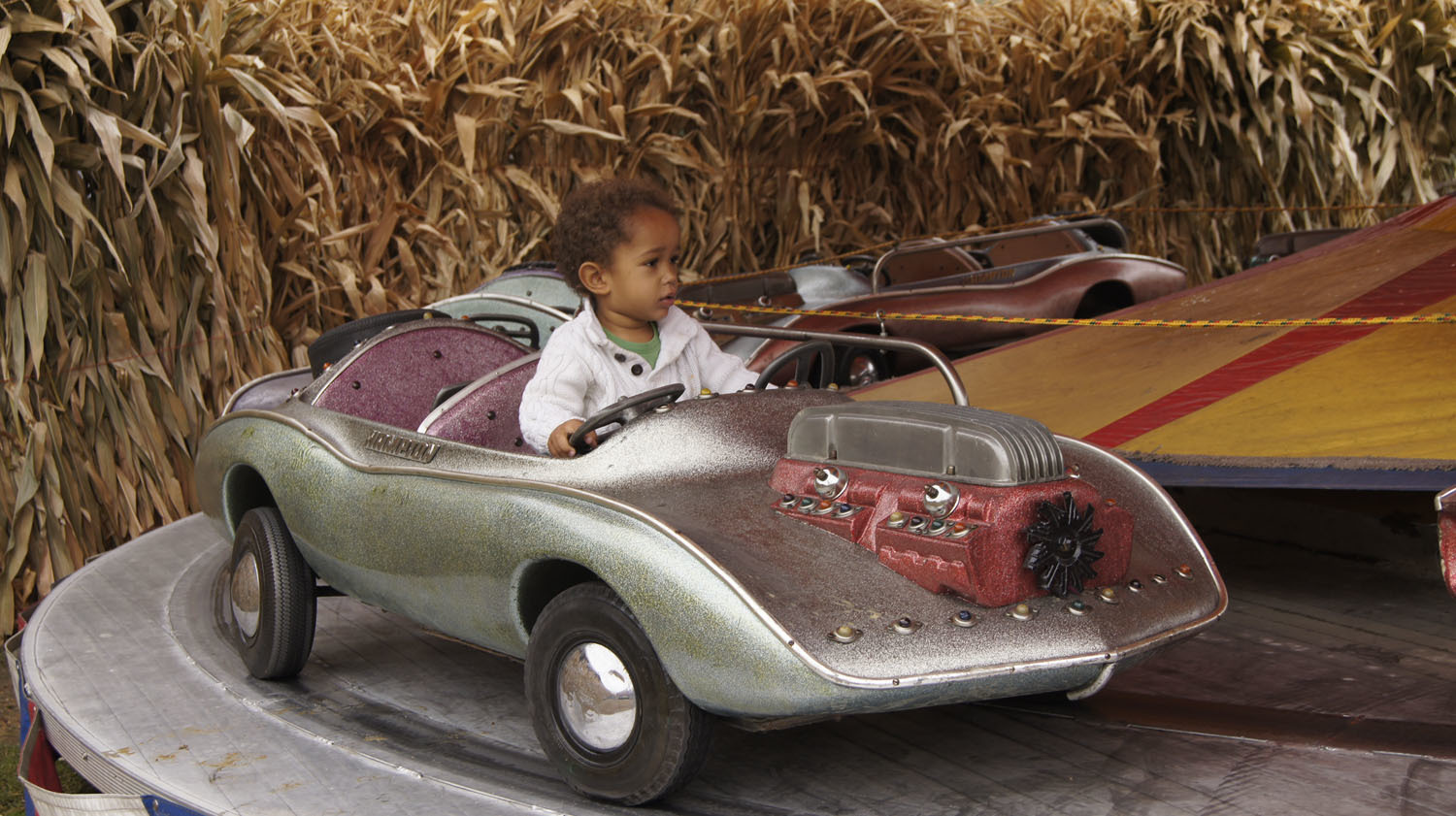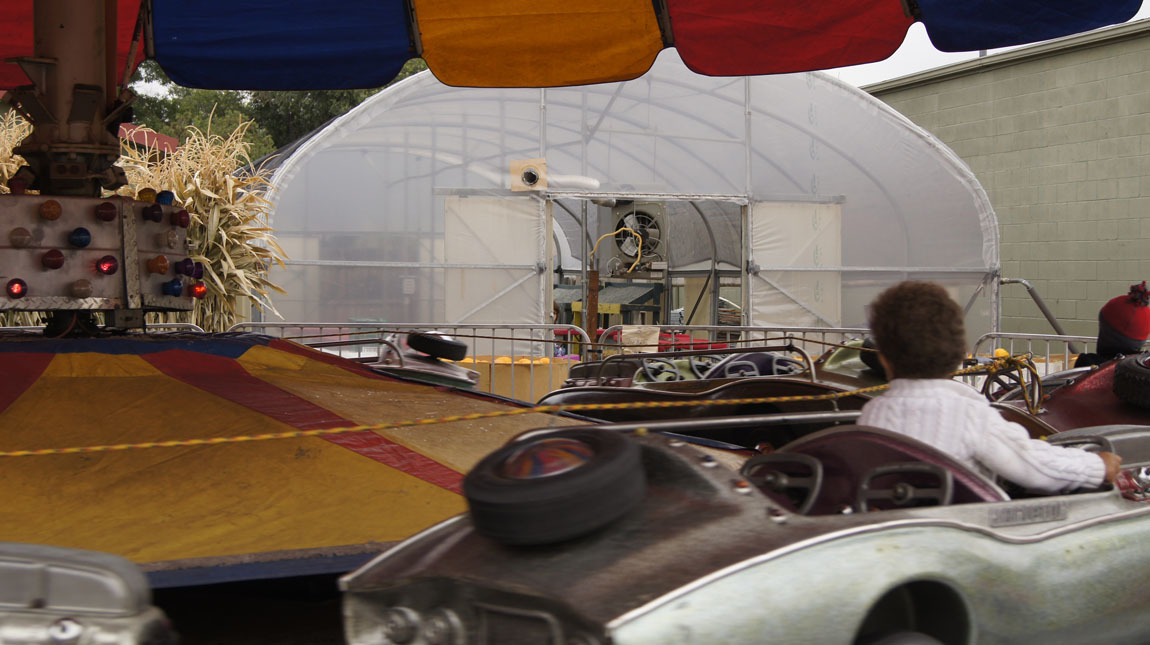 A bit disconcerted the first time around: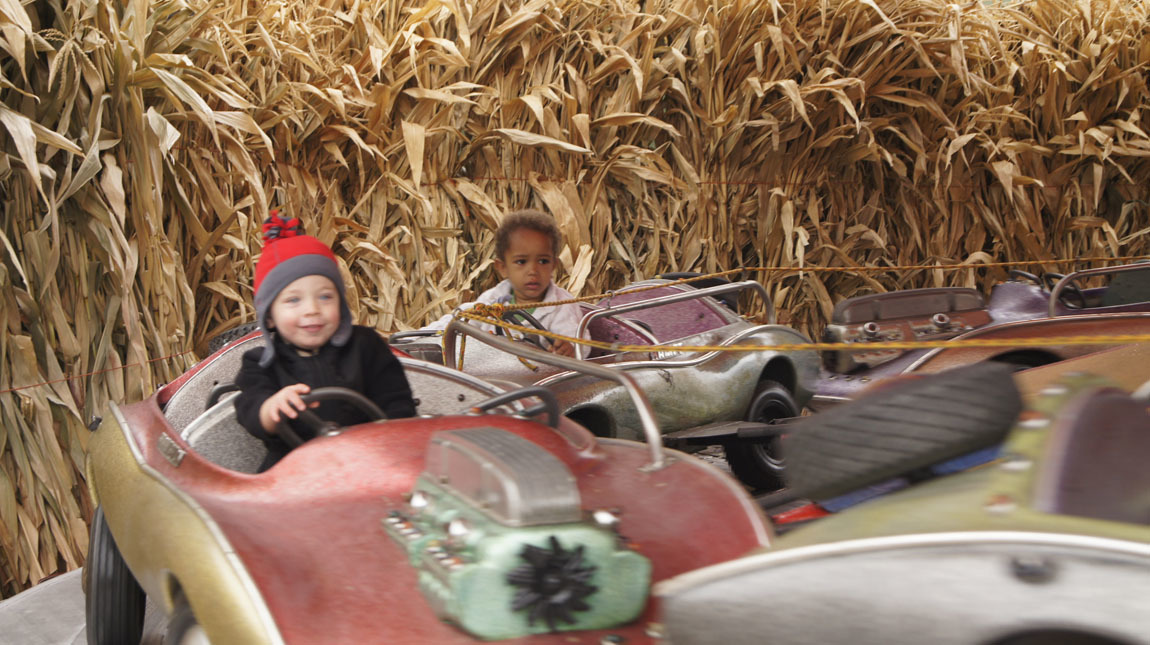 Last lap.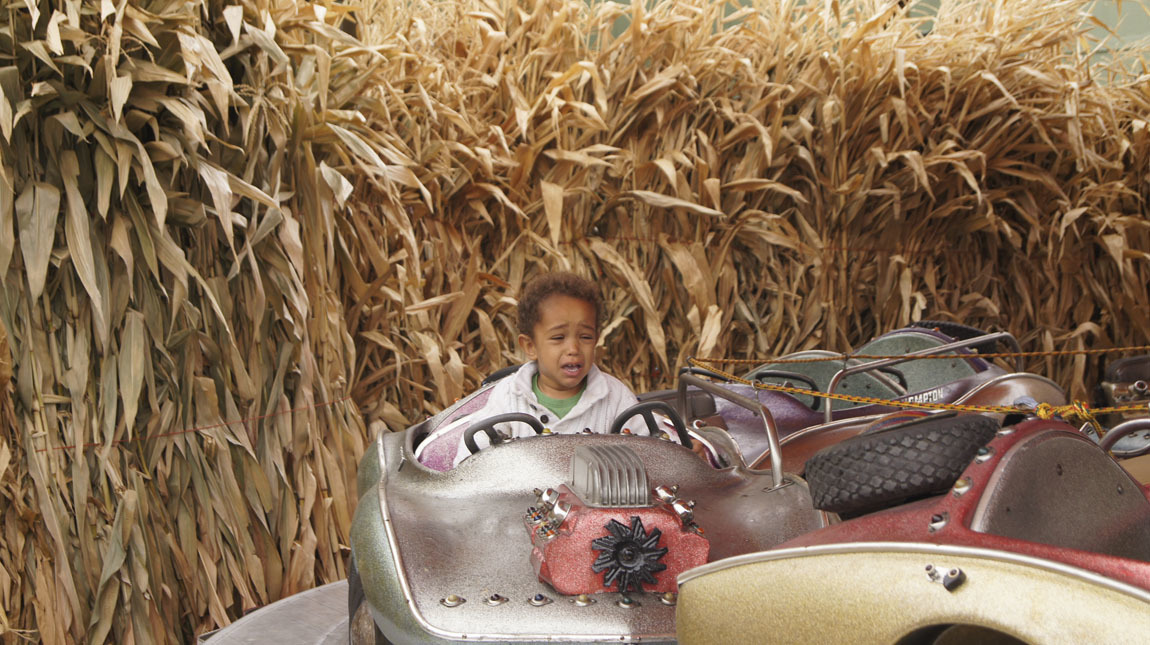 Guess that's not his favorite passtime. How about a nice stationary old farm truck to sit in?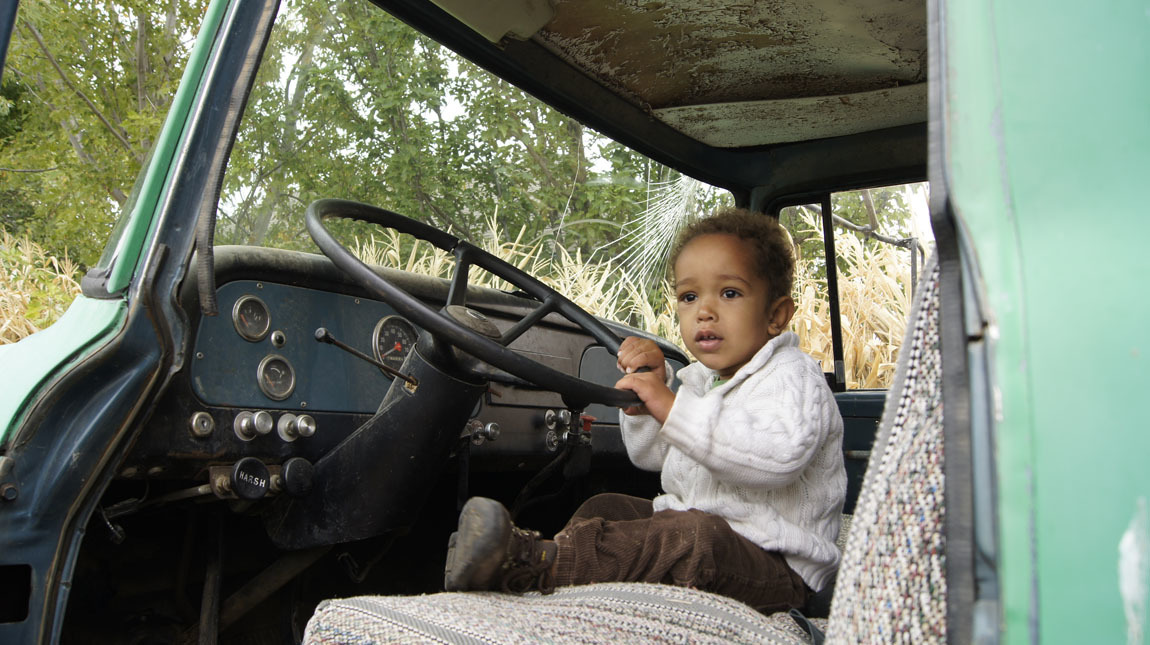 Now that's one happy little boy! Time to leave the pumpkin patch, with plans to bring Daddy back in a couple weeks to show him the sights!