After lunch, our captain put up the sails on the gulet, and we sailed northeast up the coast towards Gocek. The sails are not the primary means of propelling the boat, but they sure were pretty. We sailed along for about two hours, then the crew moored the boat for the night in yet another pretty cove.
The foresail is out. The clothespins on the lines were for our towels and wet swim suits.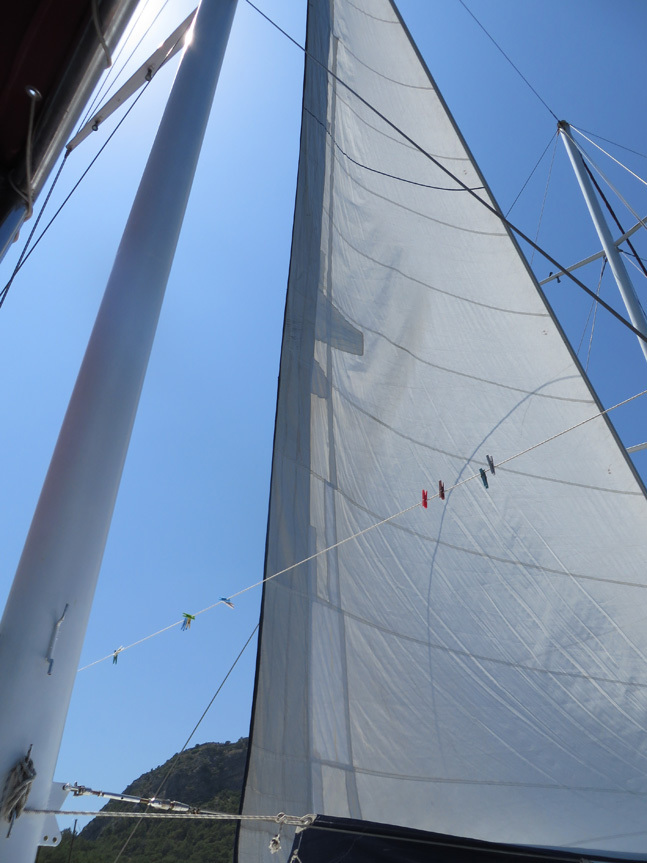 The view from the back of our boat.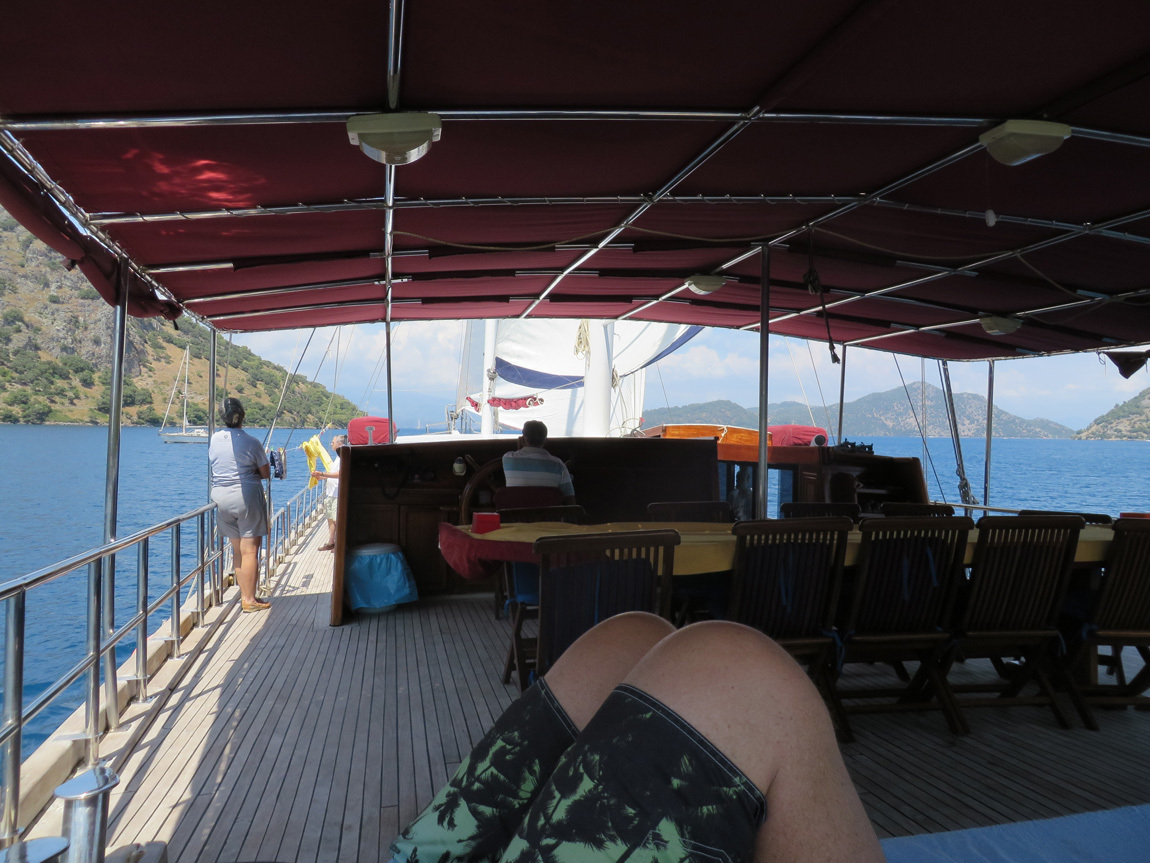 Looking out on the Aegean.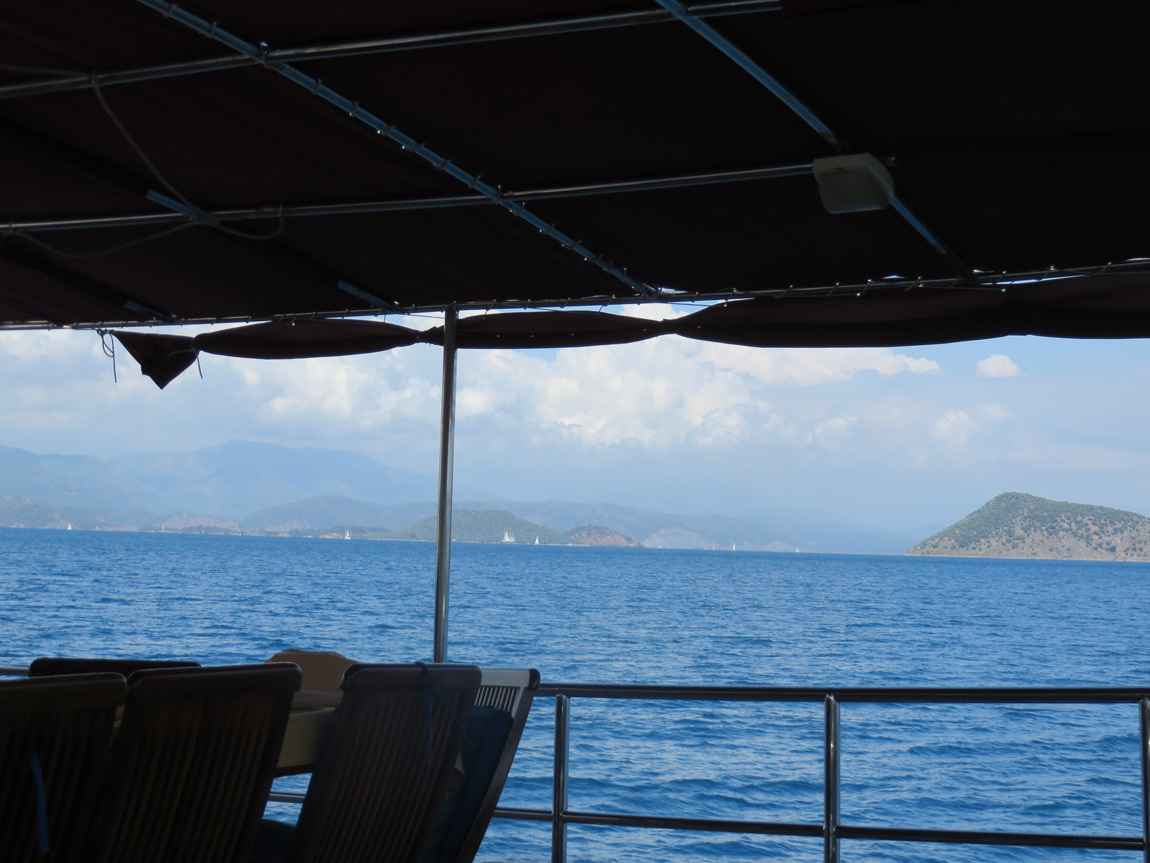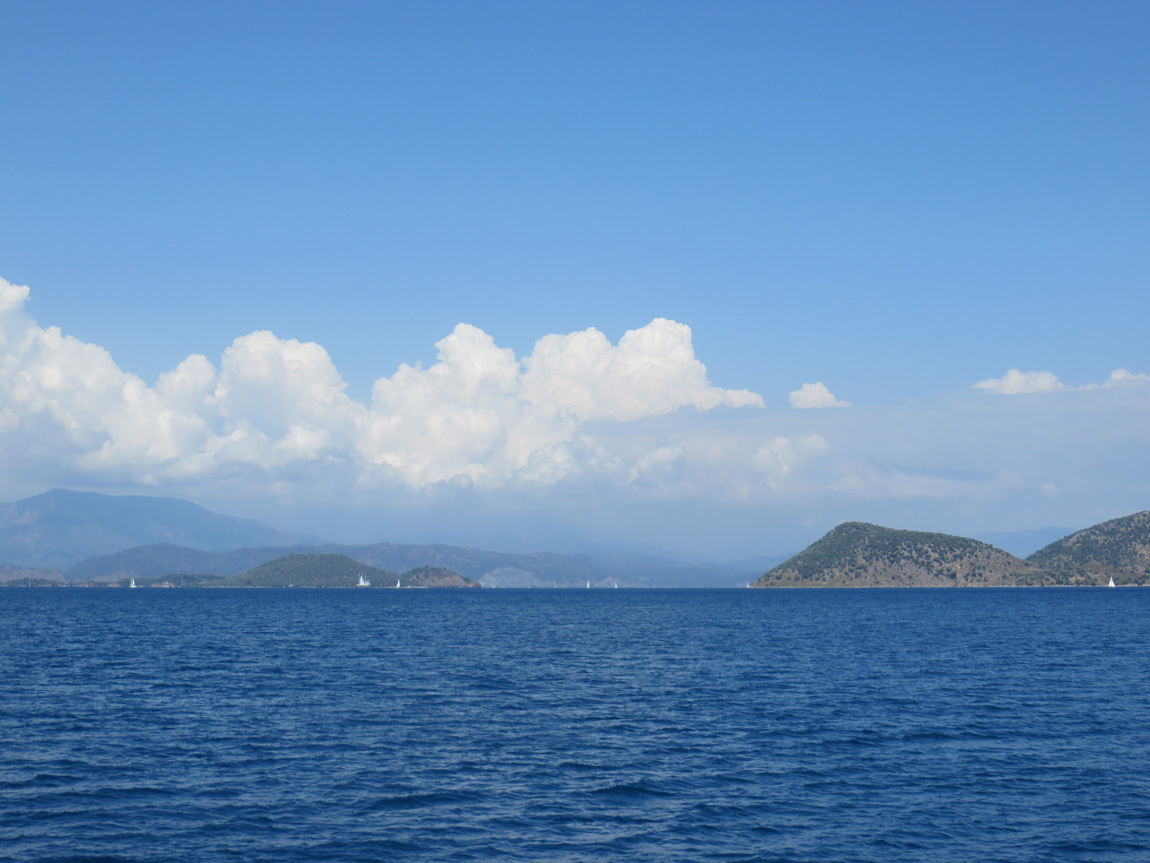 Gulet #1, under sail: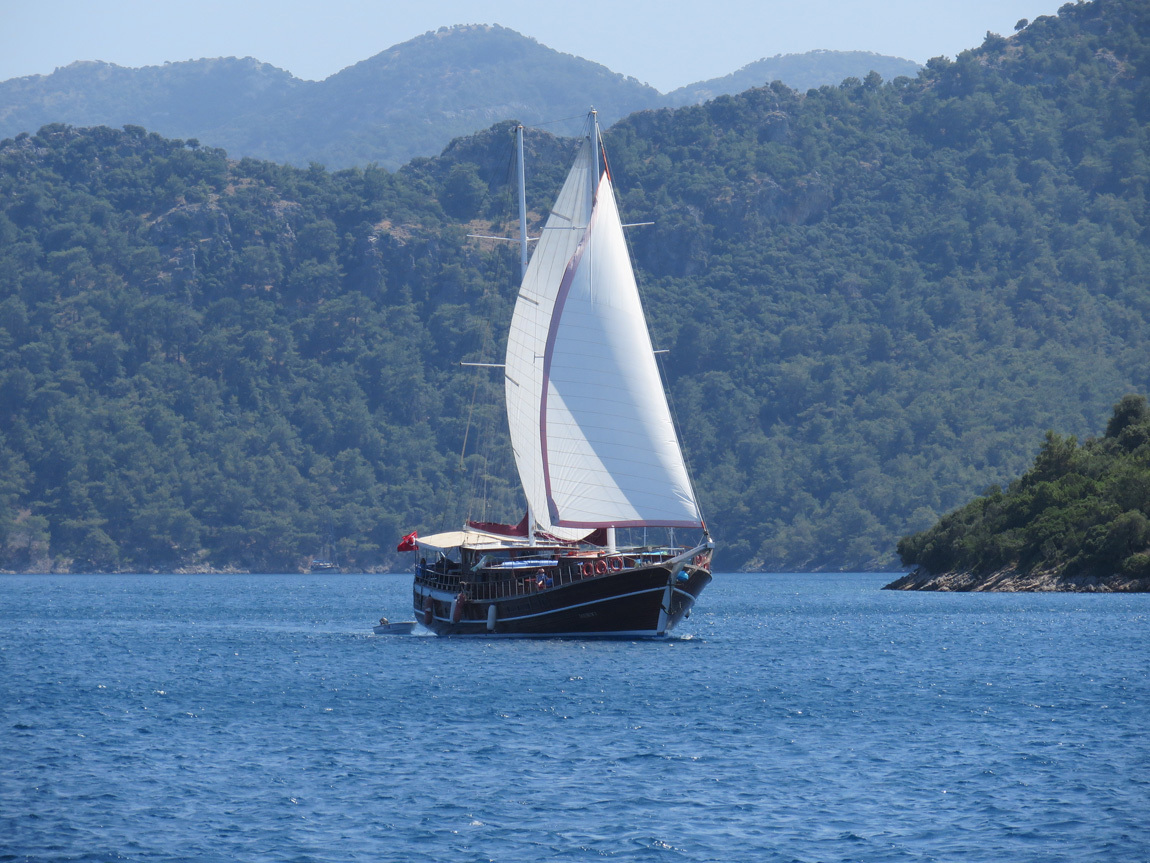 We sail close to the shore to see steps and burial chambers from the Lydean period.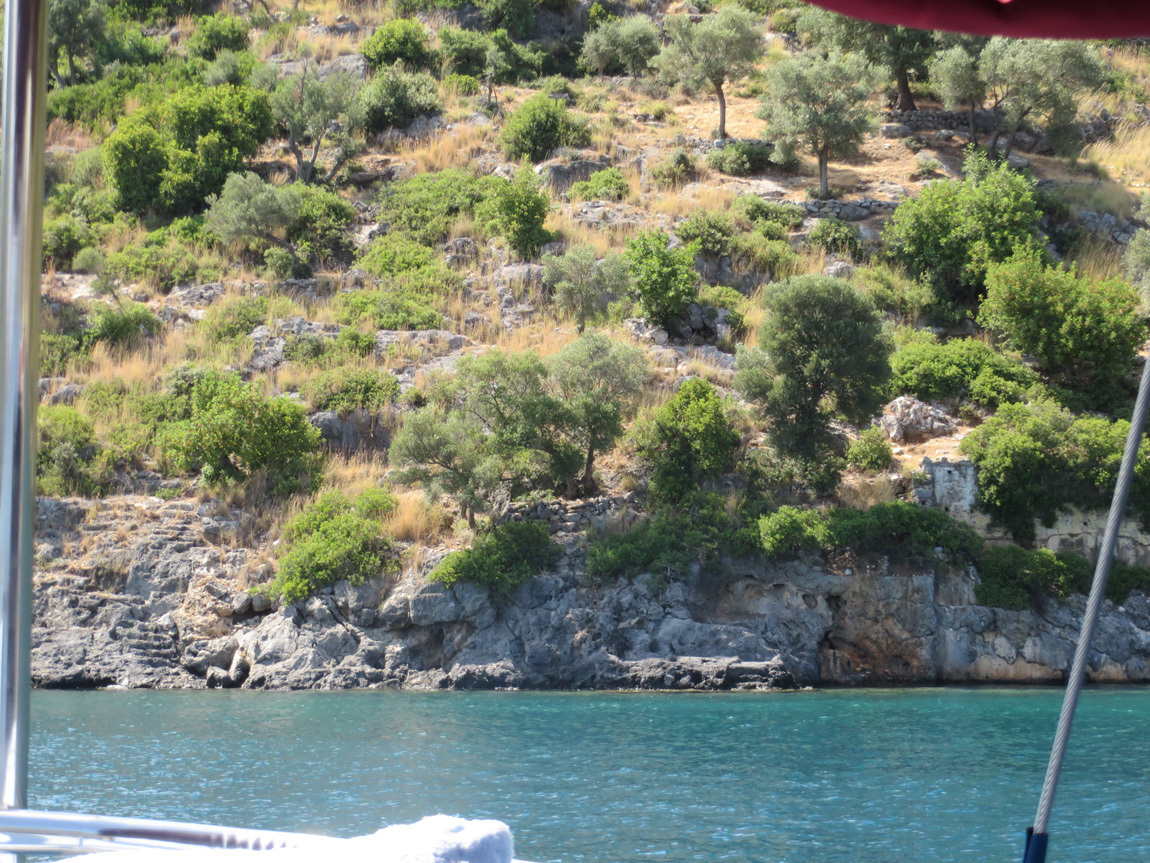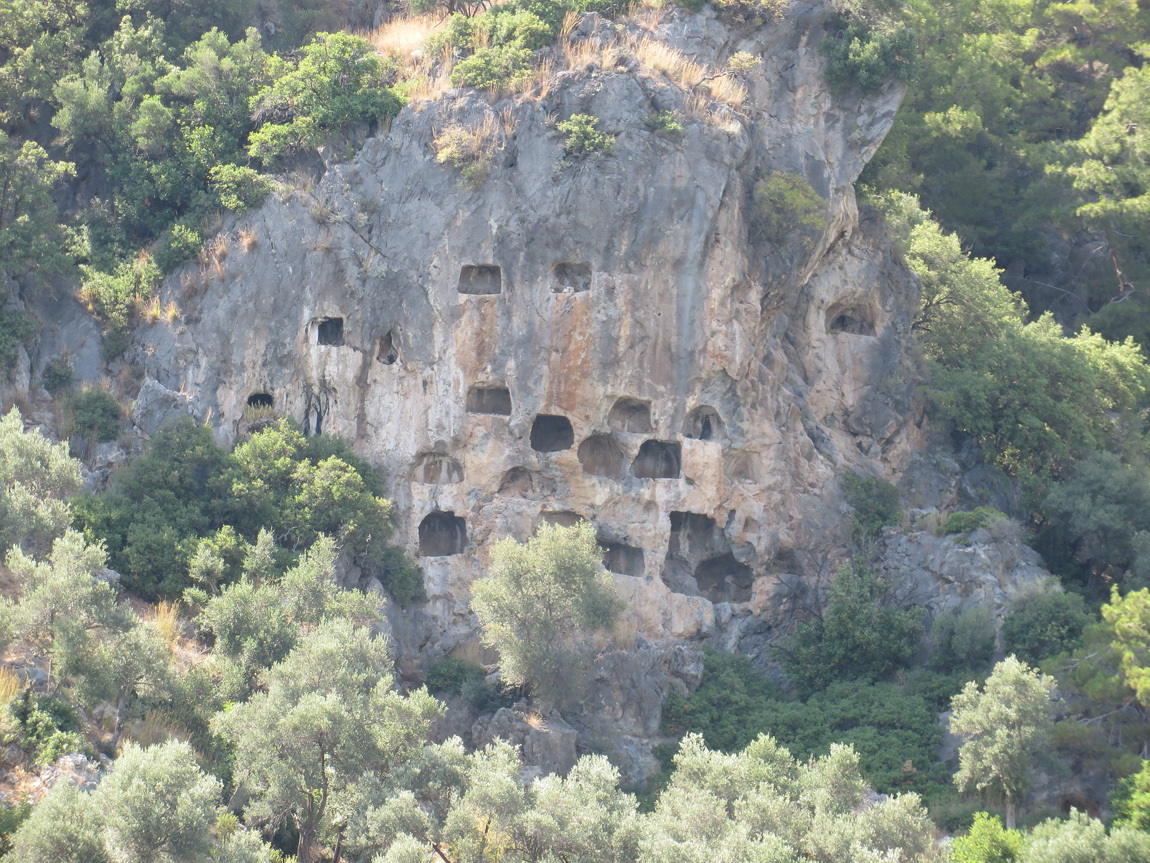 The crew uses the motorboat to take the mooring line out to the shore. The captain pulls the line taut by motoring the gulet in the opposite direction, then he drops anchor.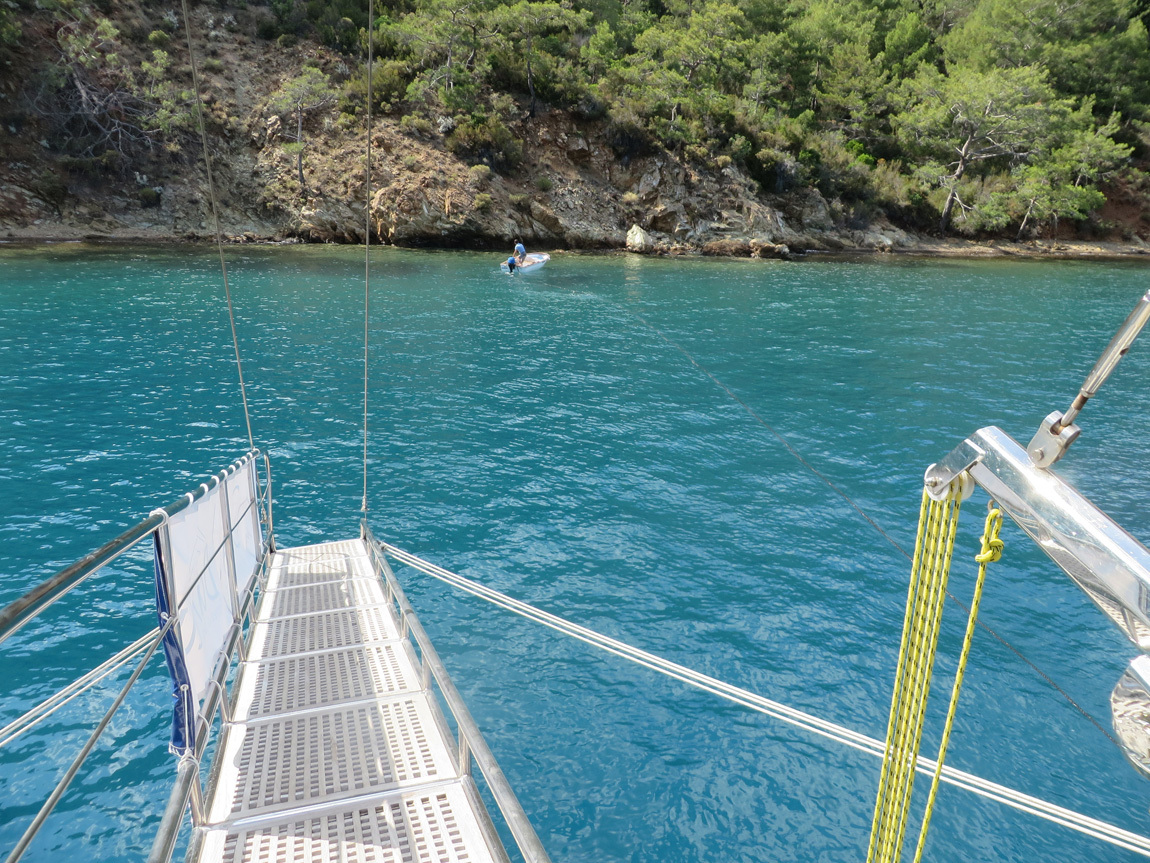 We again don our swim suits and jump in the turquoise waters. Later we enjoy food and drink and conversation on the gulet. Another great day.
Navigation:
first Turkey post
next Turkey post