John and I went to Paris this year. This is our first solo trip abroad - without a tour group and guide. We wanted to know if we can do this on our own! So we bought our tickets on Icelandic Air and made our hotel reservations online. After traveling to Africa and Turkey, it was a pleasure to not have to get visas. Grabbed some euros at our local bank. Not too hard.
It was late September, and the weather in Paris was perfect. We arrived mid-day and took the RER train to our destination: Denfert-Rocheau. Our hotel is a block away from the RER/metro stop! The next morning we set off on the metro with 5-day passes (and with just a couple glitches) and got off at the Arch du Triomphe stop.
We walked down the Avenue des Champs-Elysees.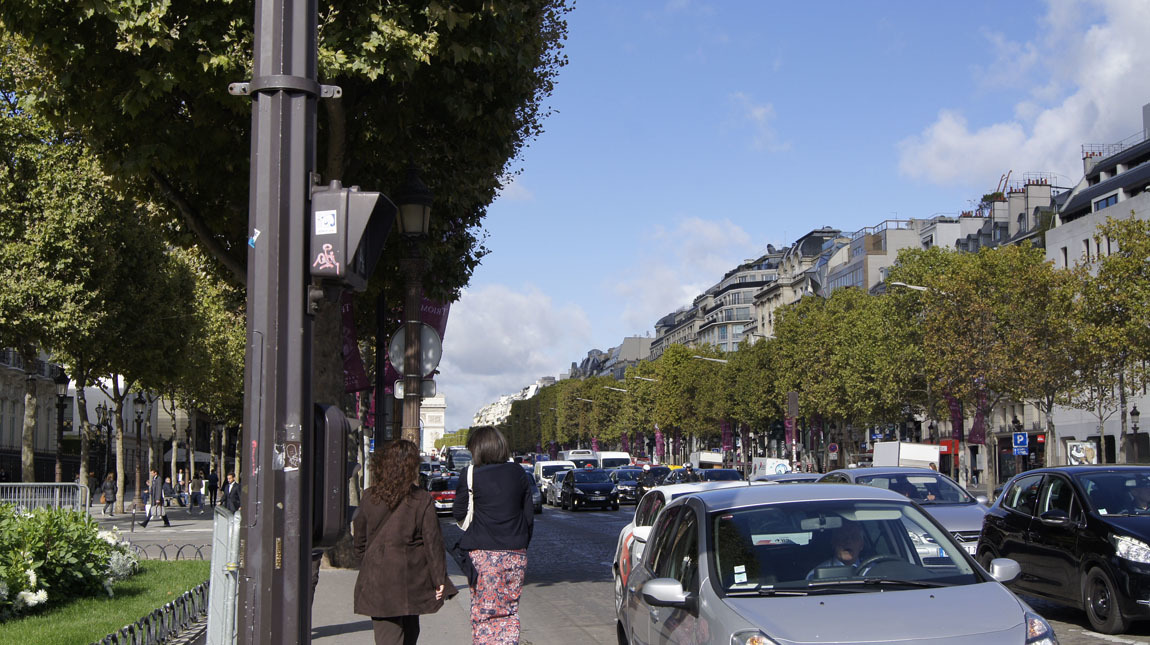 The buildings are full of fanciful figures and architectural details.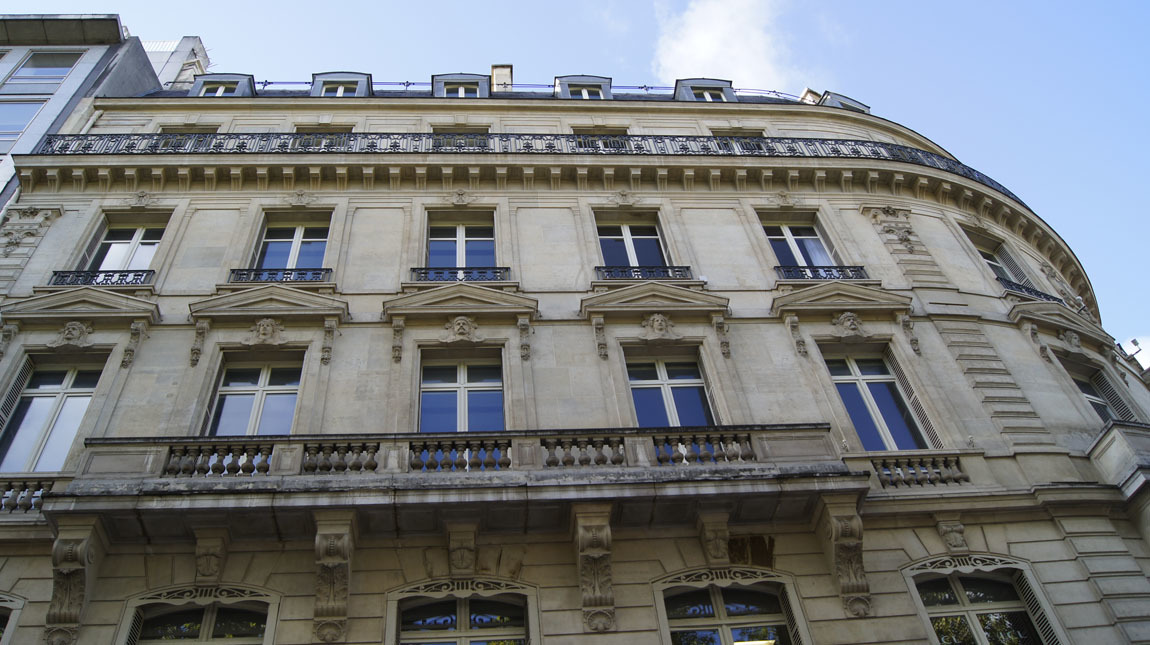 Avenues in Paris are not marked by big signs at each road juncture. Instead, we had to find which street we were on by looking at the sides of buildings: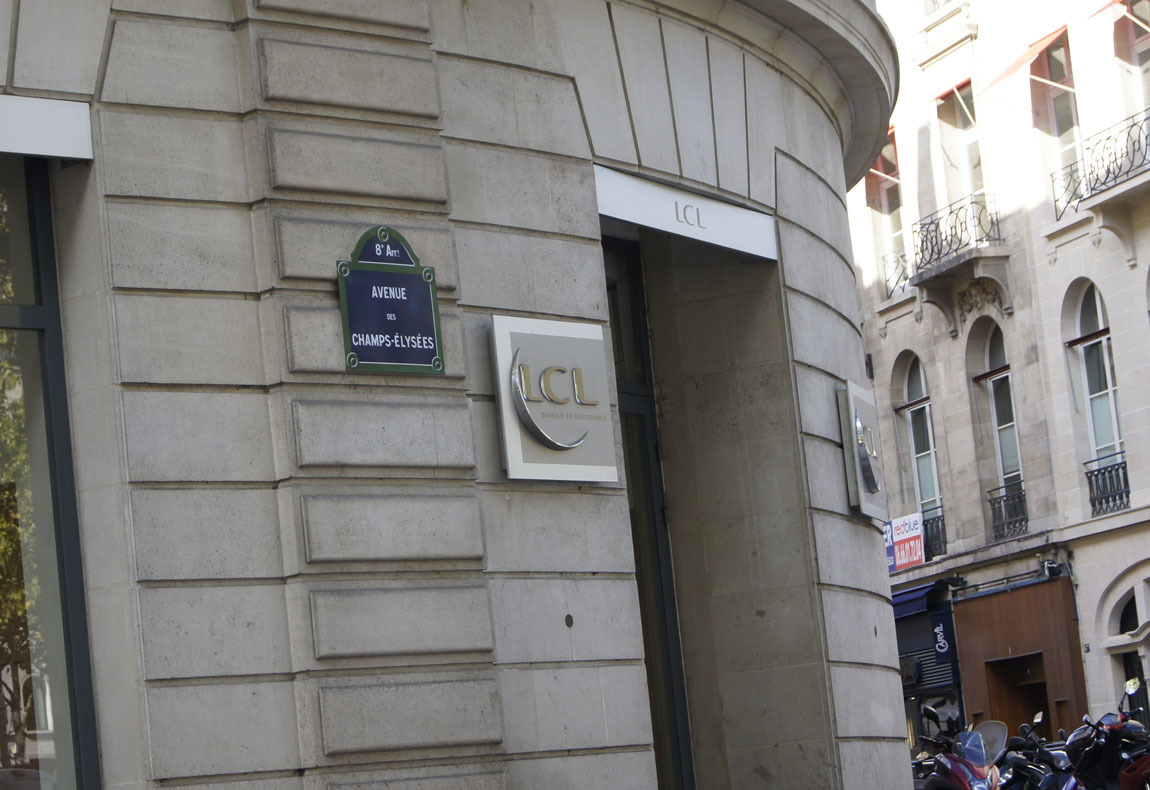 More Avenue des Champs-Elysees.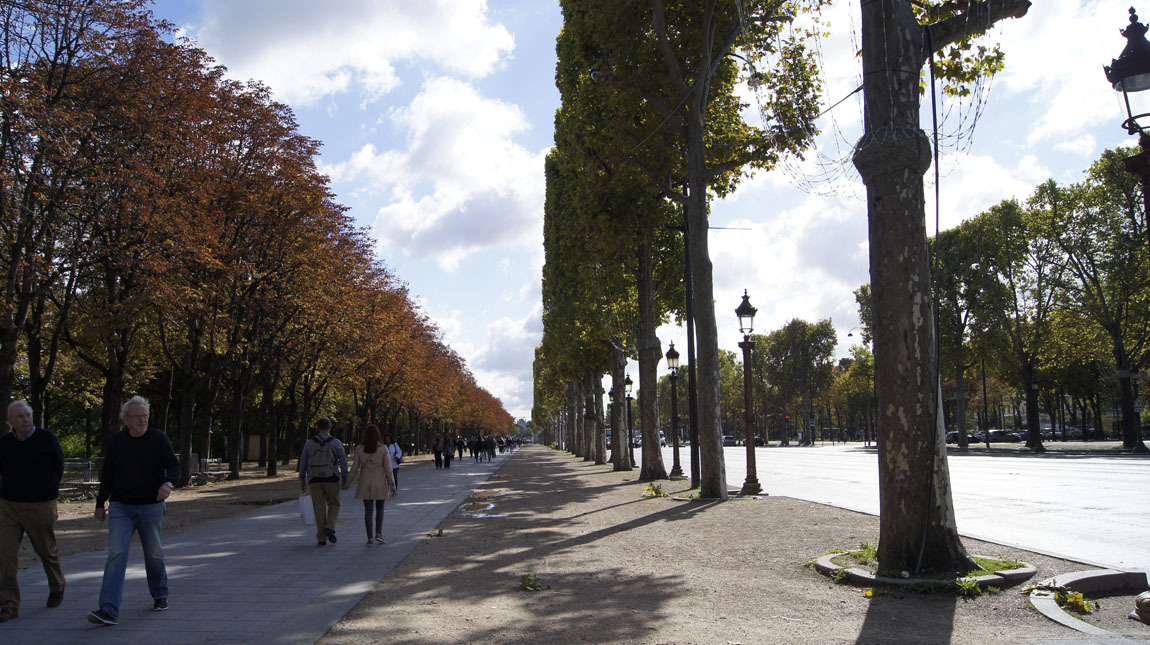 We got crepes! Cheese ones.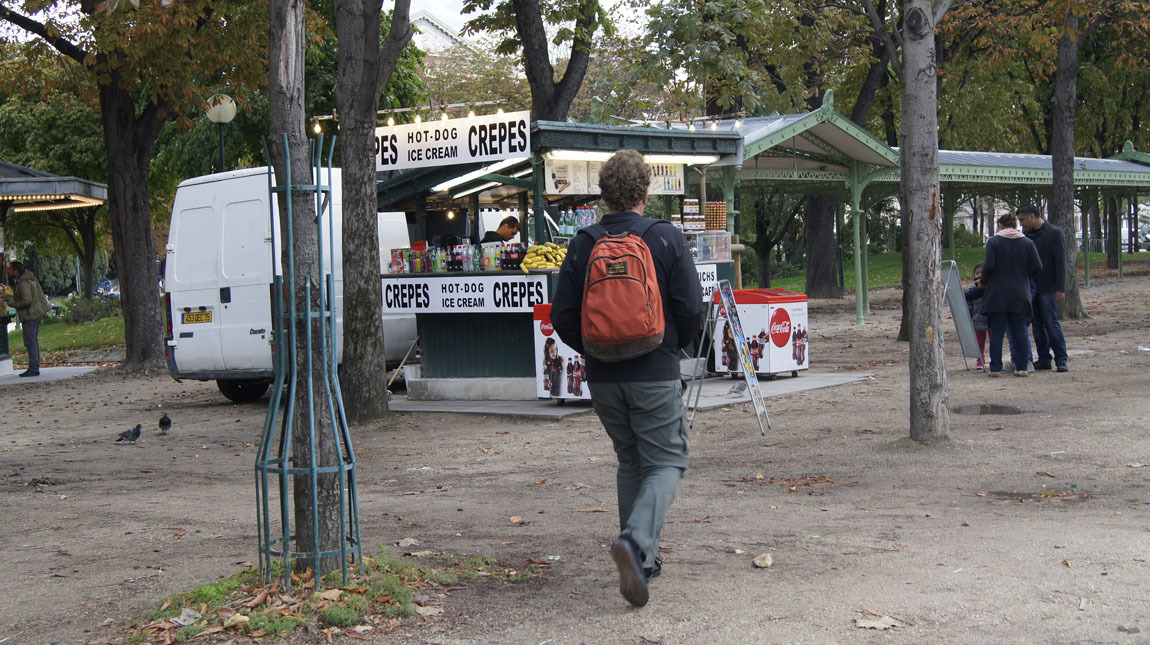 We walked on to the Place de la Concorde.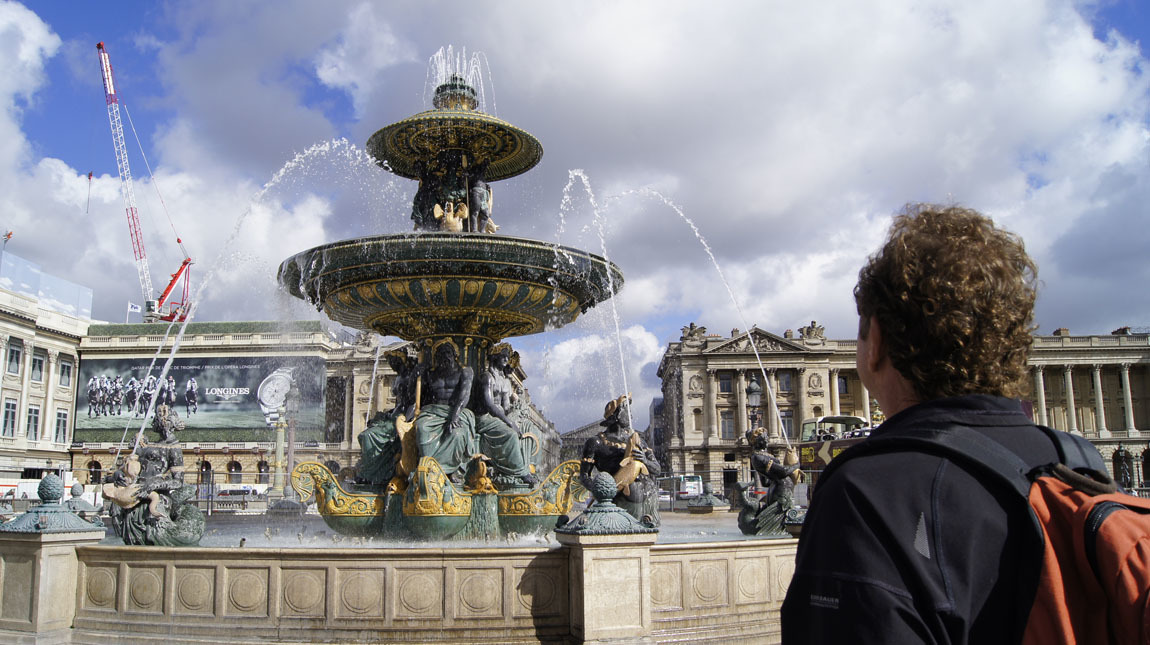 Continued to the Jardin des Tuileries. The walkway at the far end of the pond (photo below) goes to the Louvre.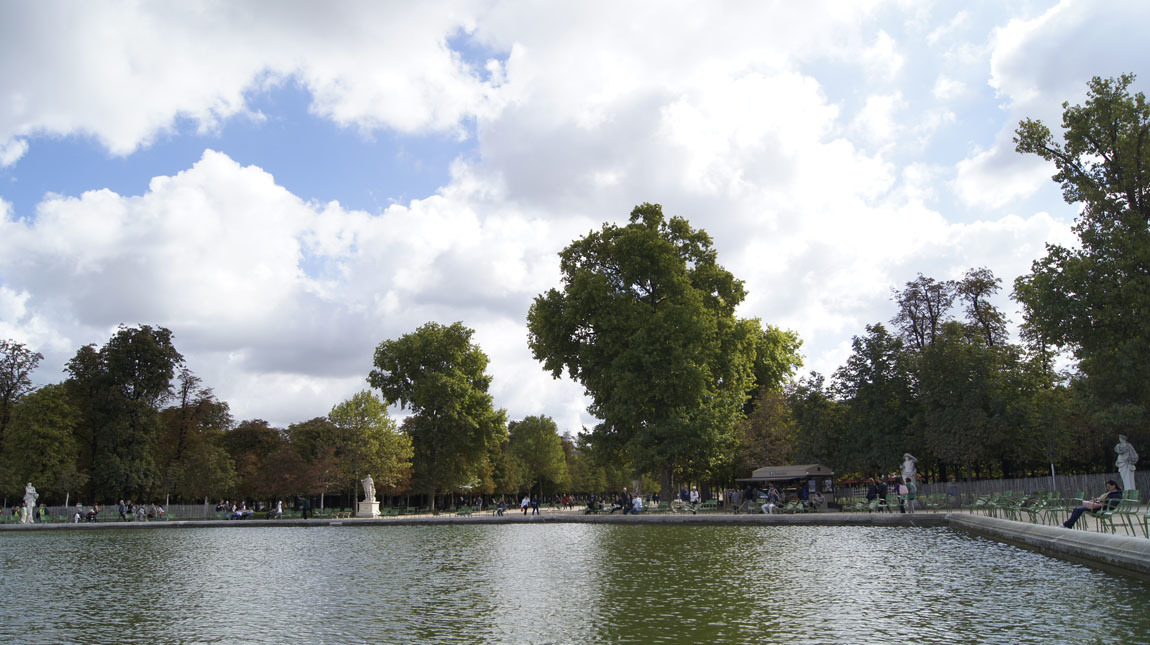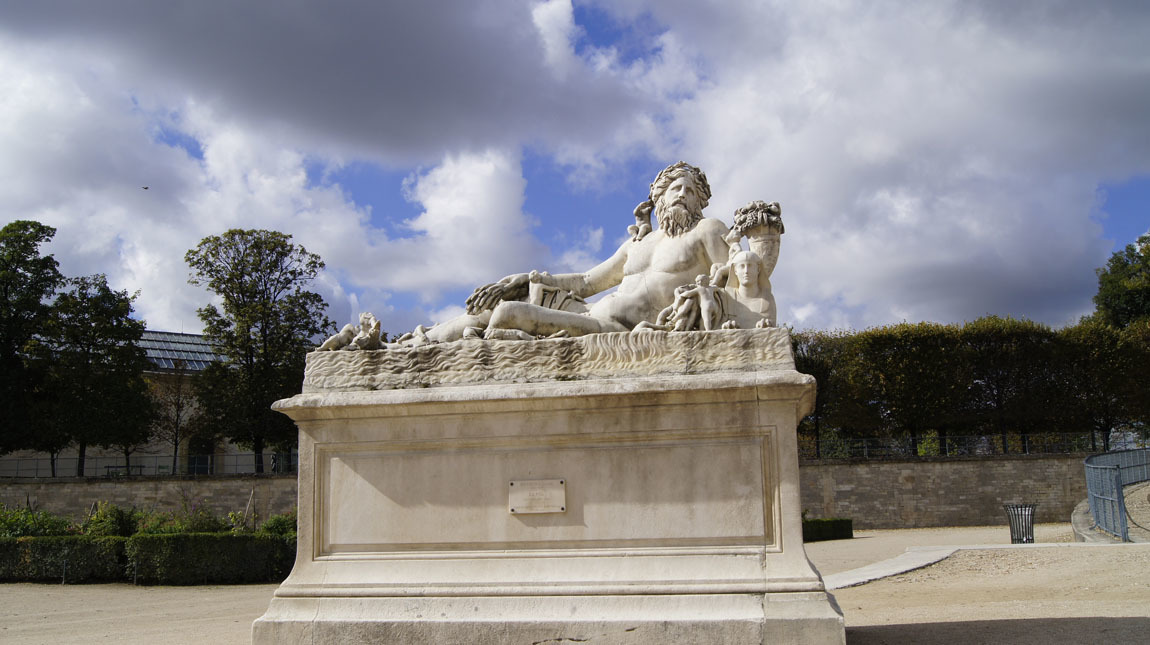 Next we pass under the Arc du Carousel. The Louvre is just past it - you can see the "pyramid" in the arch.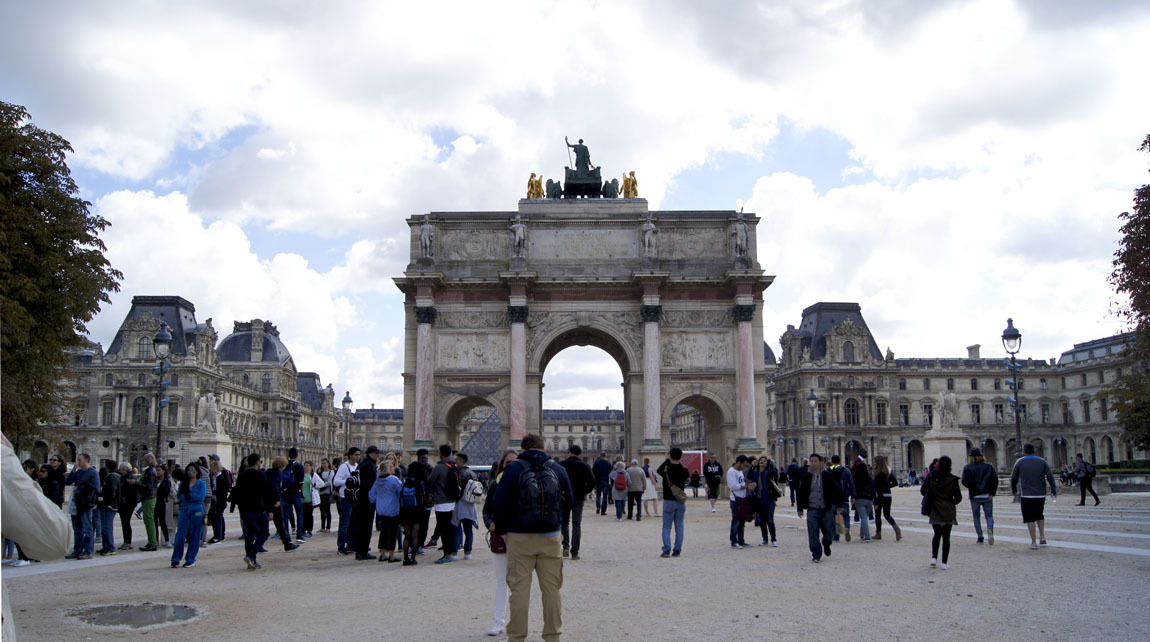 We then walked along the Seine. That's me, in Paris!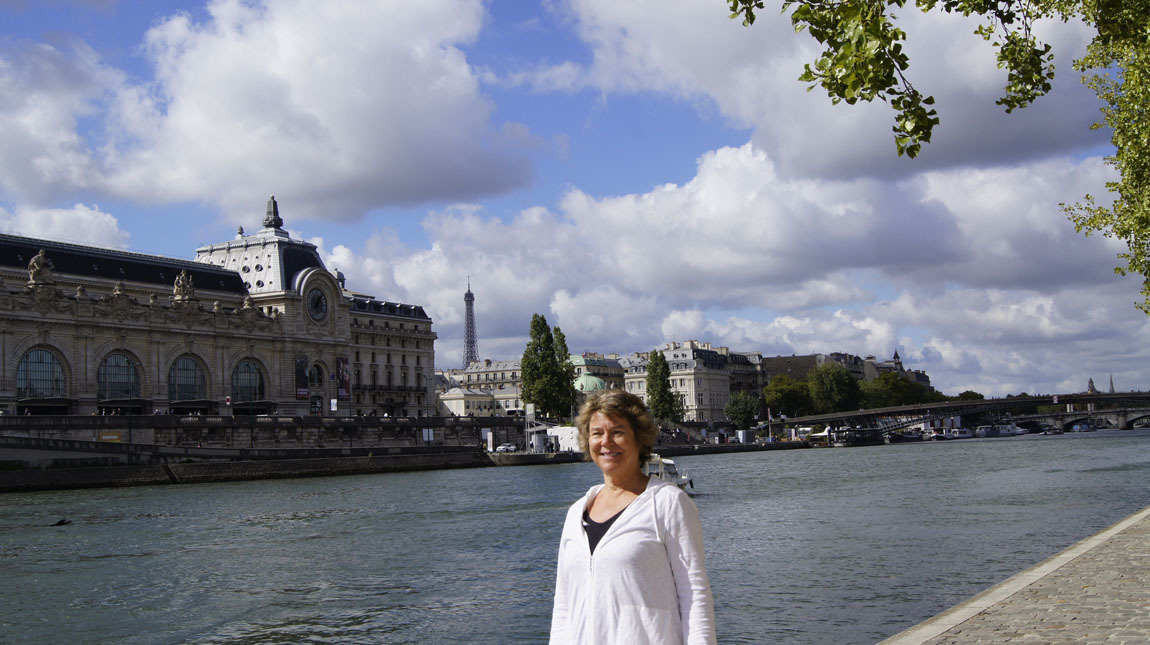 Paris is the city of romance. Couples buy locks and put their initials on them and lock them onto the bridges over the Seine. Note the Japanese bride and groom in this photo: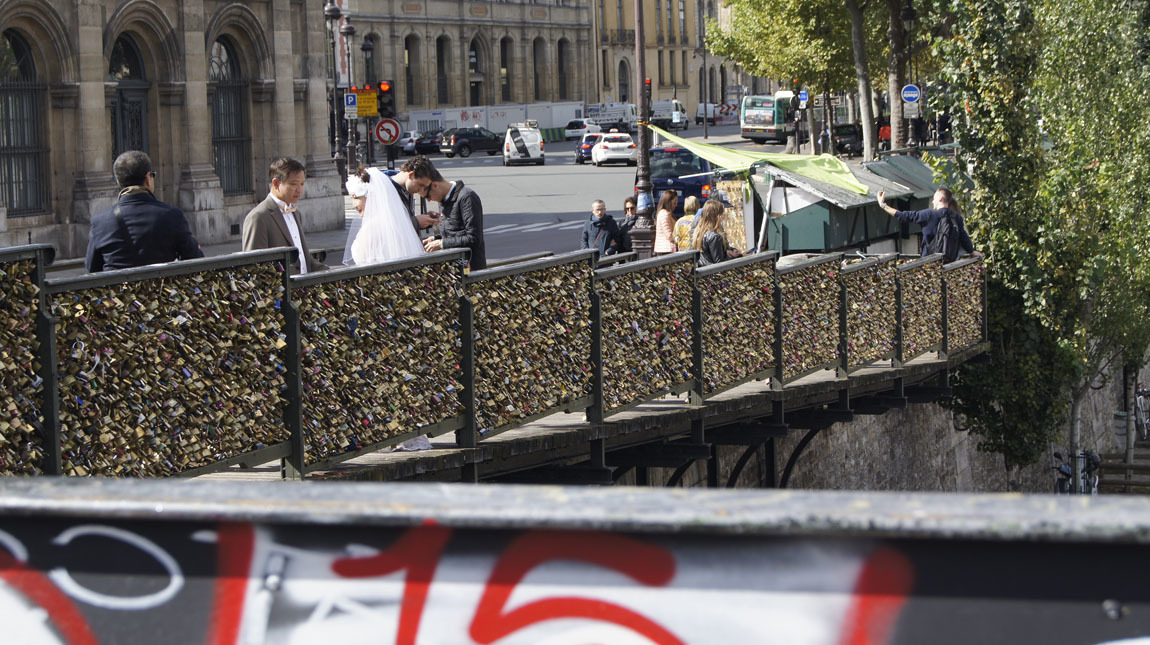 We found lunch at a cafe and then went to Notre Dame Cathedral.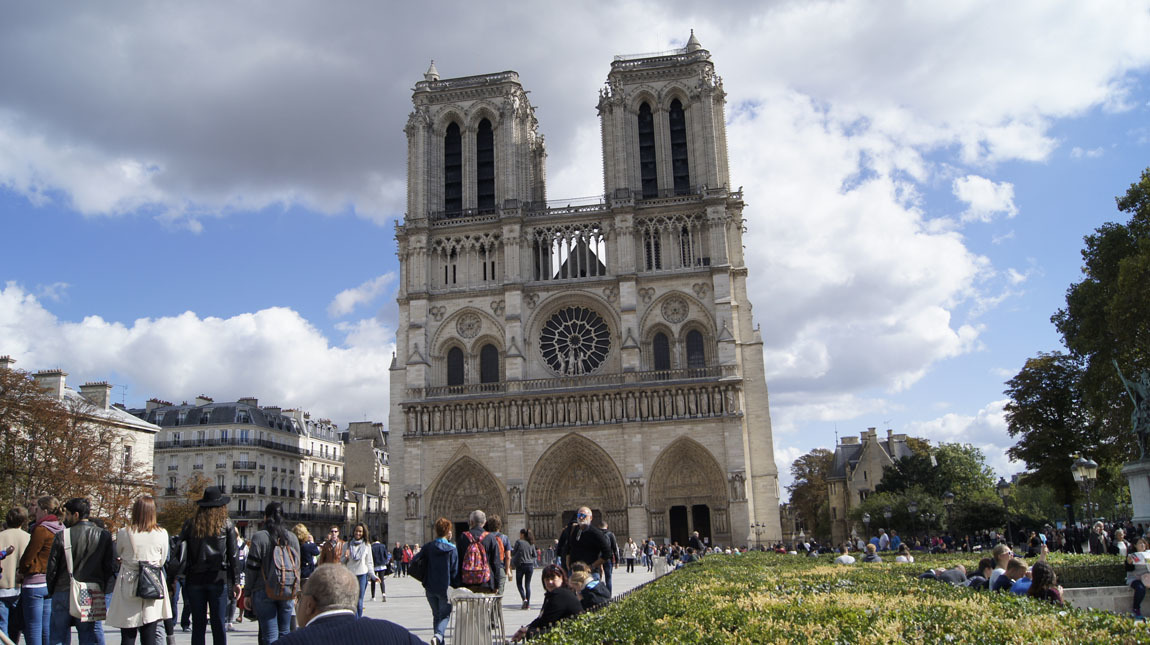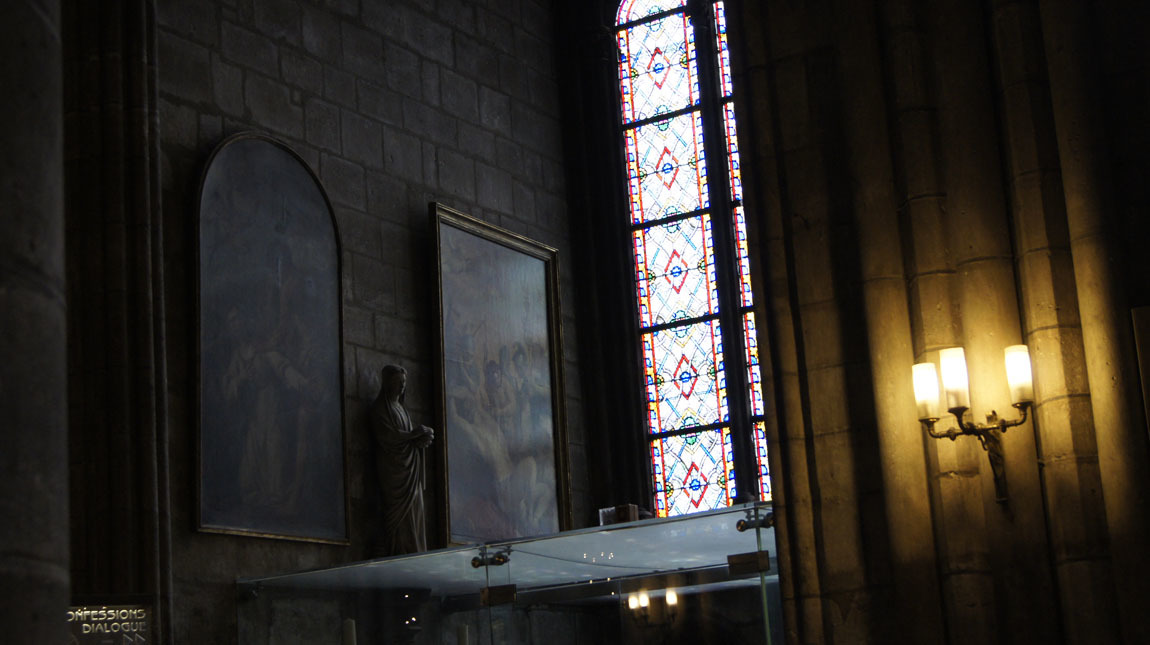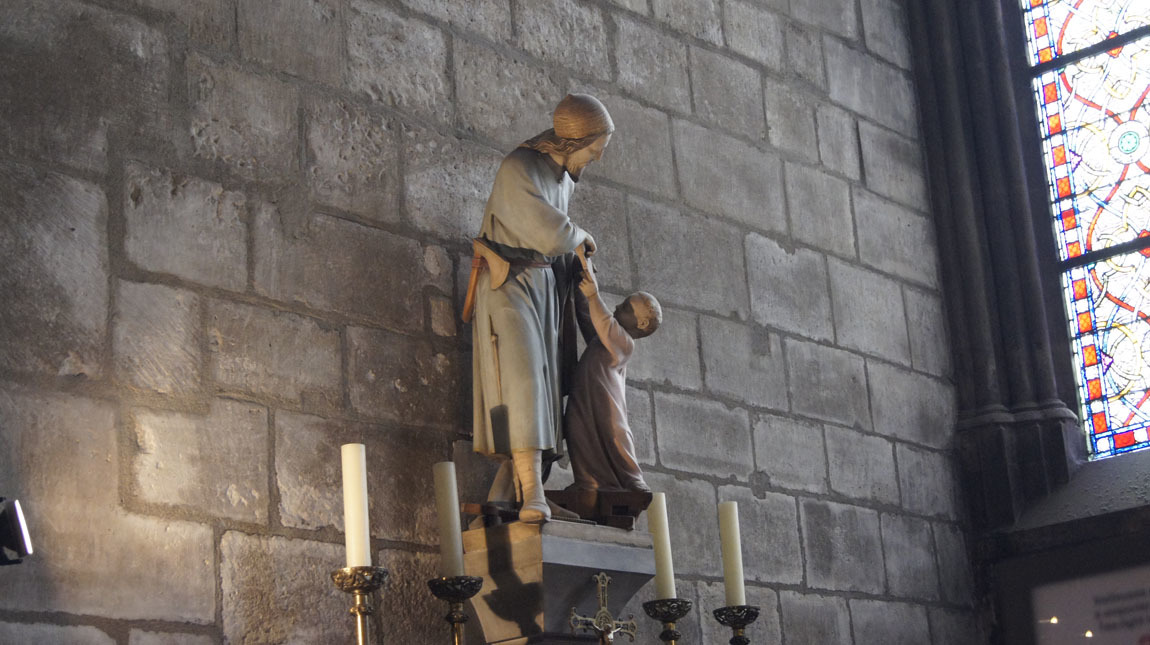 We sat a long time in the pews. Quietly. Notre Dame Cathedral is beautiful.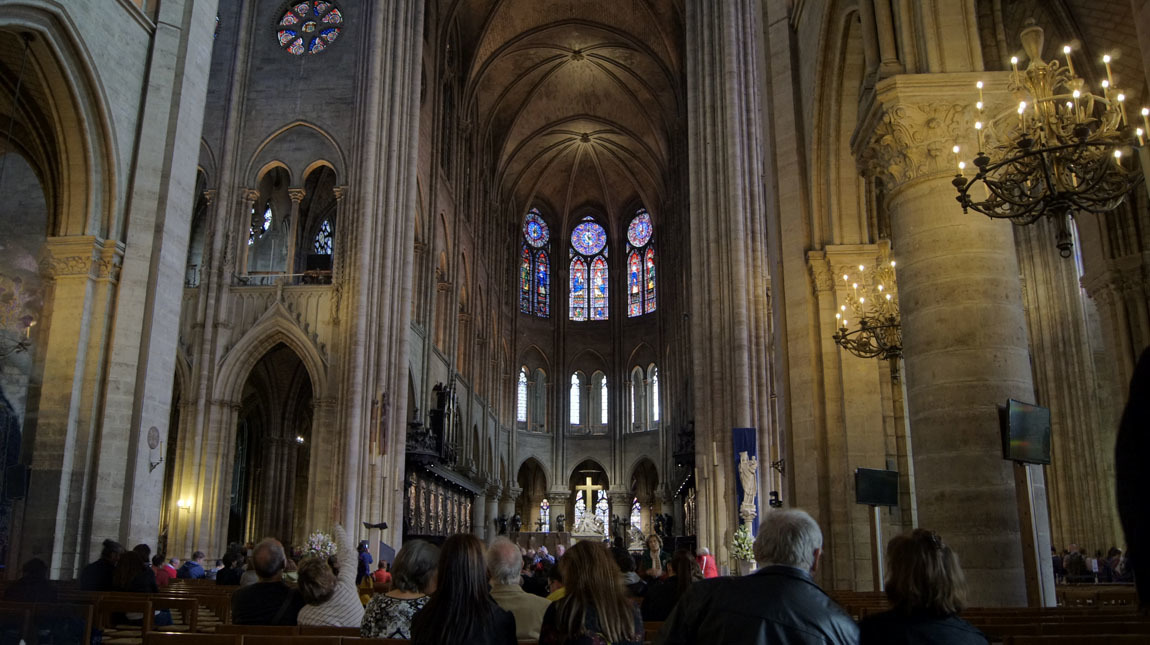 In the evening we took the metro to the Eiffel Tower. So fun - but no photos!
Next Paris entry