Today, a Sunday, we decide to travel to Chartres to visit a Gothic cathedral that is ranked as possibly the best in the world. It's about 50 miles from Paris and we need to catch a train. Not the RER, a real train. Chartres is about 50 miles from Paris.
We had a bit of trouble finding the train station by foot, even though we were right on top of it in Montparnasse. We sort of entered the back way, and finally found a ticket-seller. We bought our round-trip tickets, then waited for the train. As we boarded, we are sort of surprised to find that no one ever looks at or collects our tickets! We find out later that we were supposed to time stamp them ourselves at a machine near the train stop. Honor system. We goofed, but didn't get in trouble.
When we arrived at Chartres, we wanted lunch, and decided to walk away from the cathedral that looms over the city, thinking that it would be less crowded. It was! It was deserted! Everything was closed this Sunday. Finally we walked back towards the cathedral and came upon an open US-style hamburger restaurant. We were so hungry that we sat down outside and ordered burgers and fries and beers!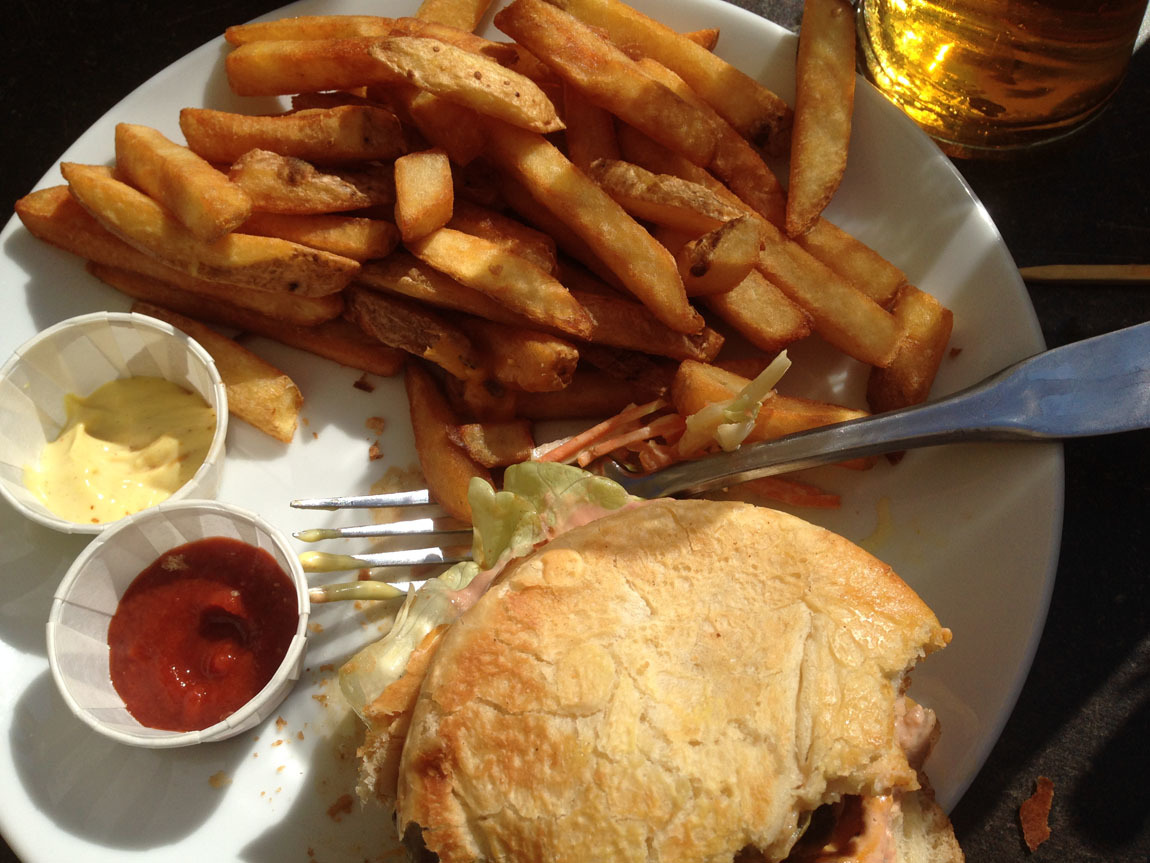 At least we had true French fries! Later when we walked to the cathedral we saw tons of open and not-crowded cafes. Oh well.
Here we came upon the cathedral. The first thing you do is look up . . . and up.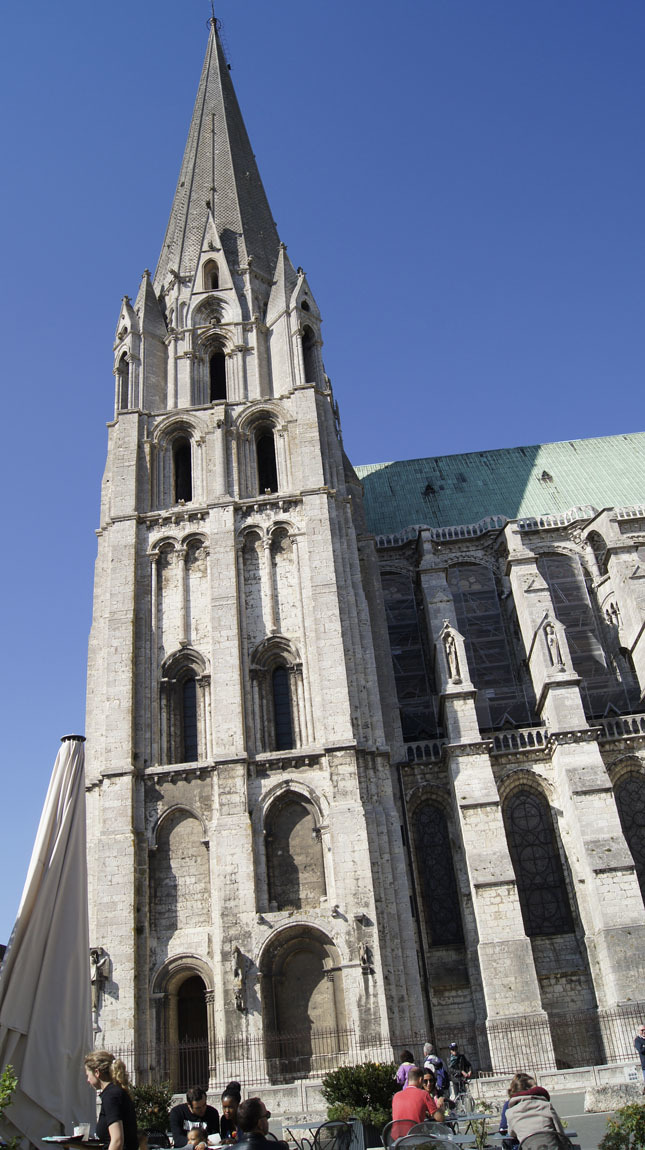 I did not get a good photo of the entire cathedral - I would have had to stand (or hover) way back.
Here is a good photo online
.
The cathedral was under renovation.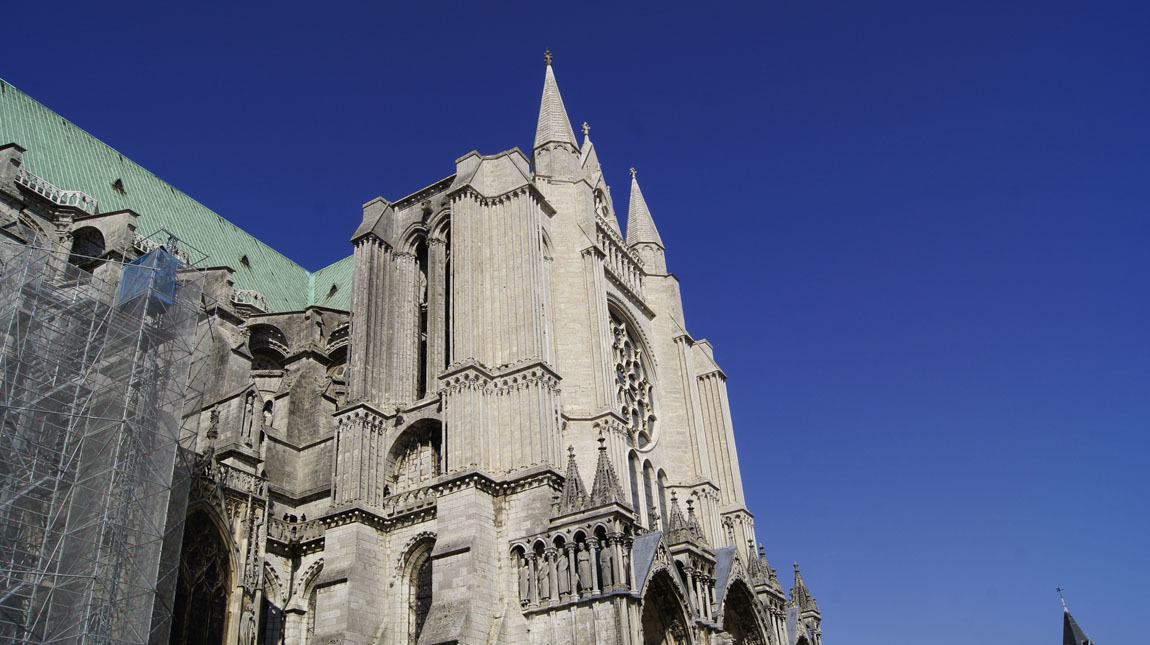 Always looking up from too close!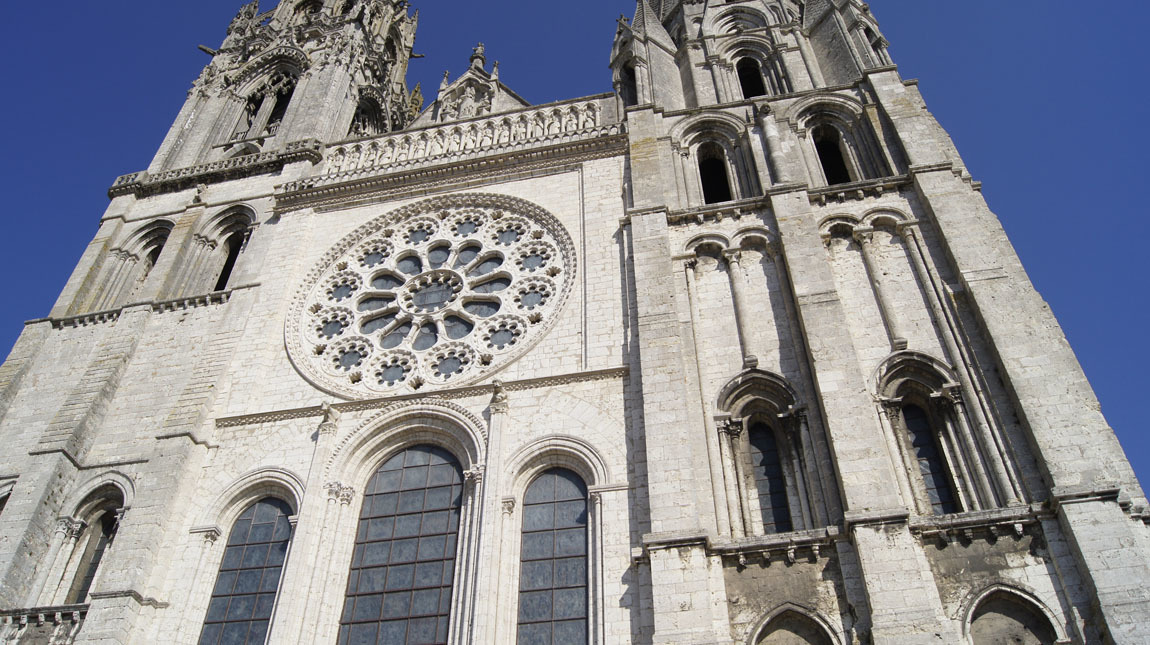 Here is the entrance. Note how uncrowded it is.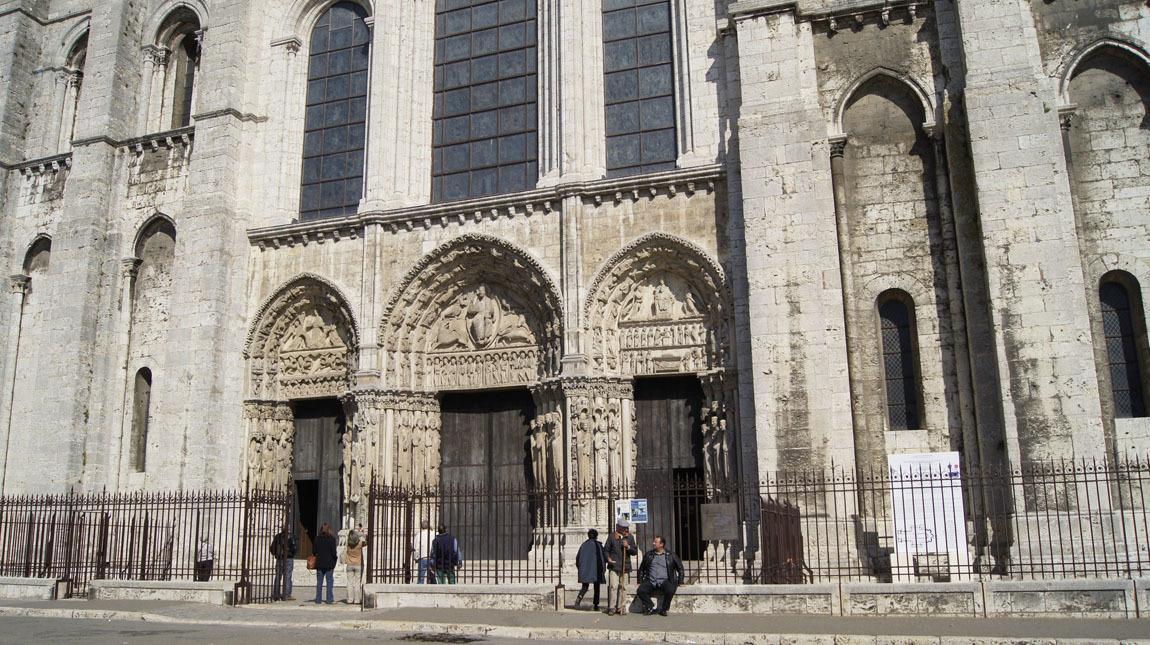 It's tall inside too. And the side walls are wrapped with plastic for the renovation.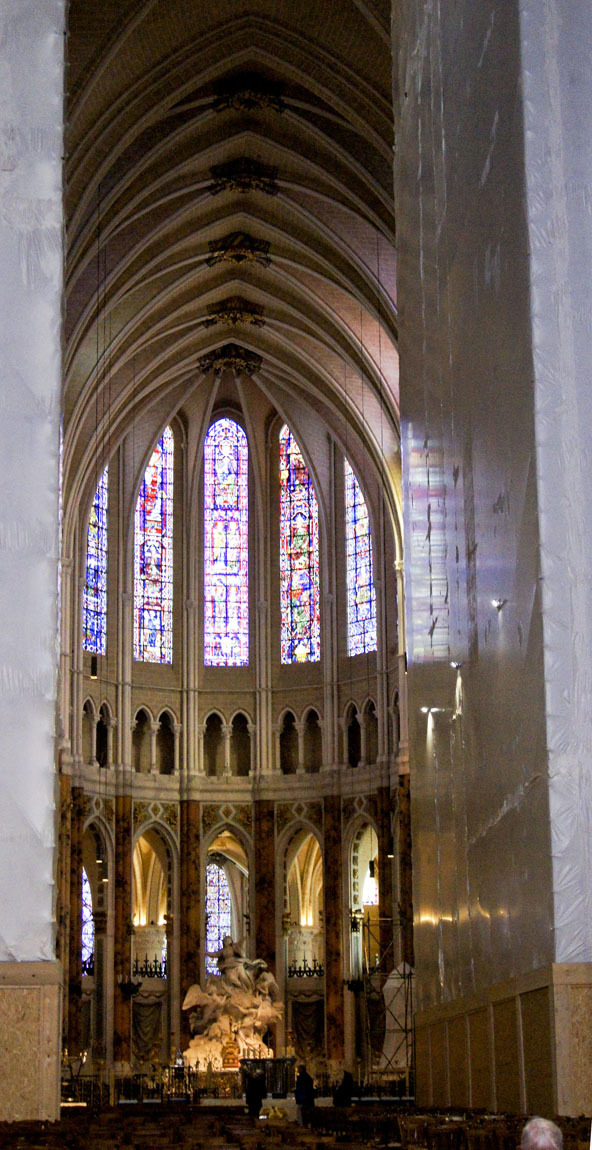 Stained glass windows.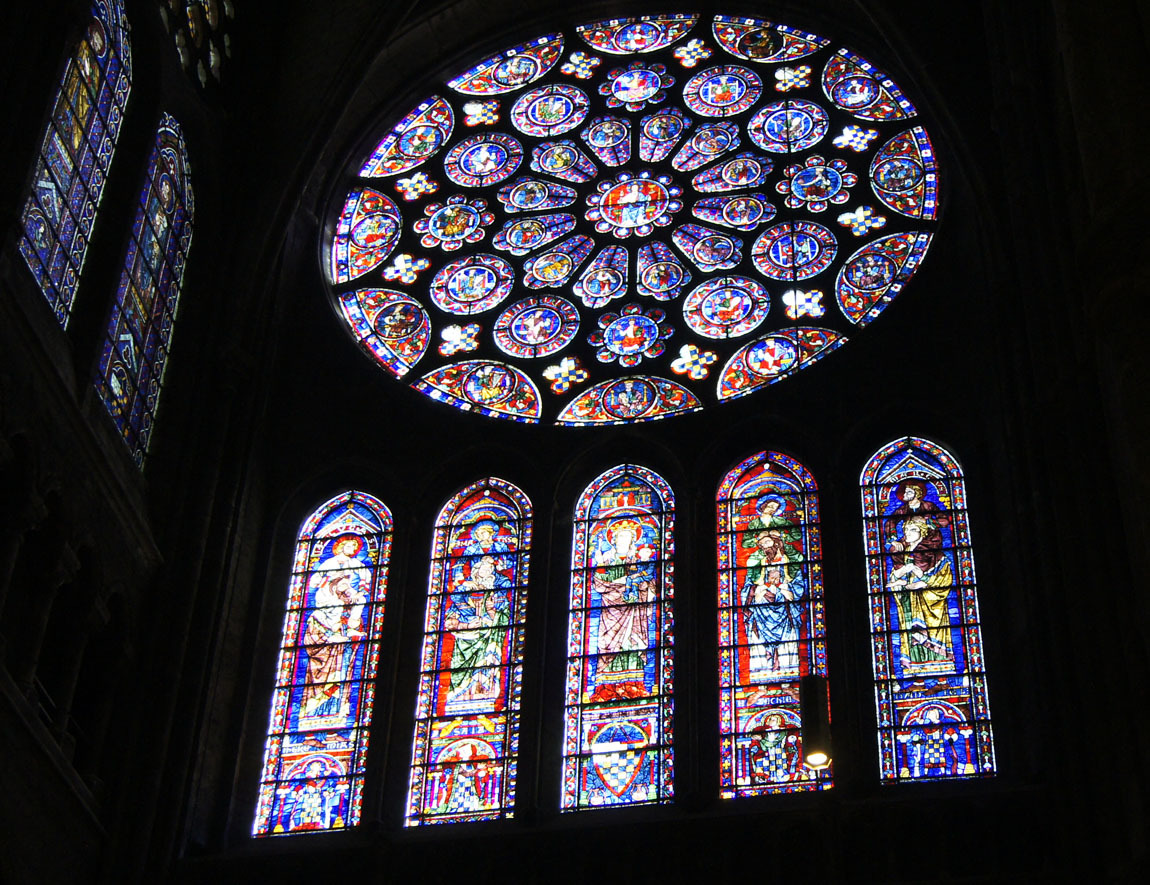 Small carvings above the area that John thinks is the confessionals. Amazing detail.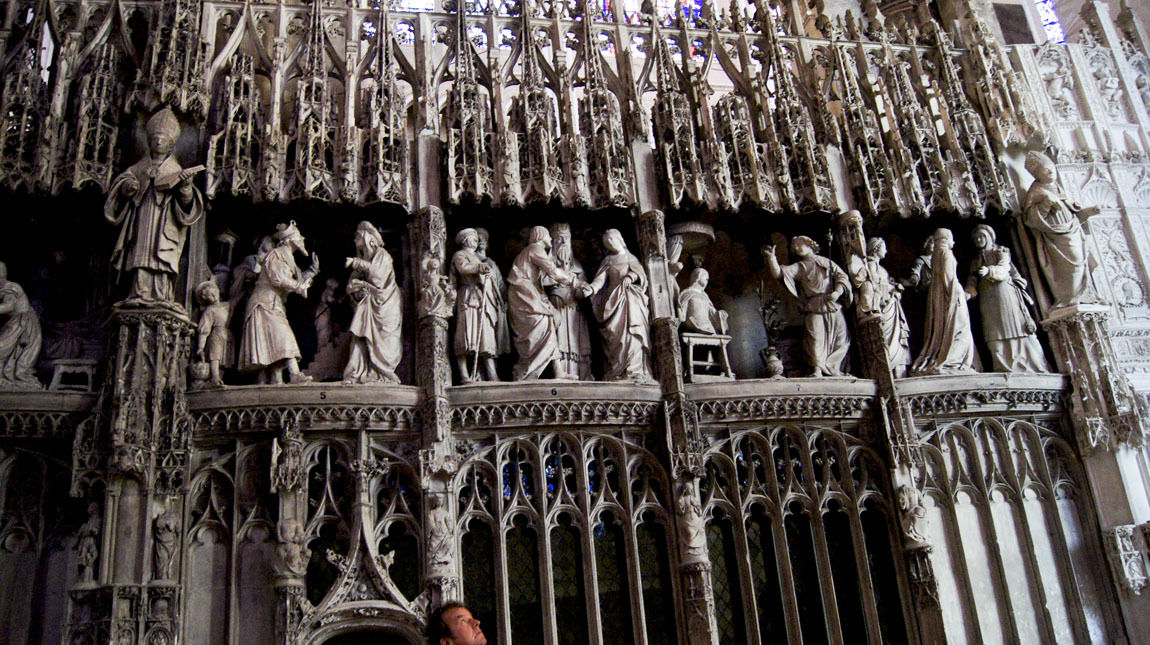 More statues.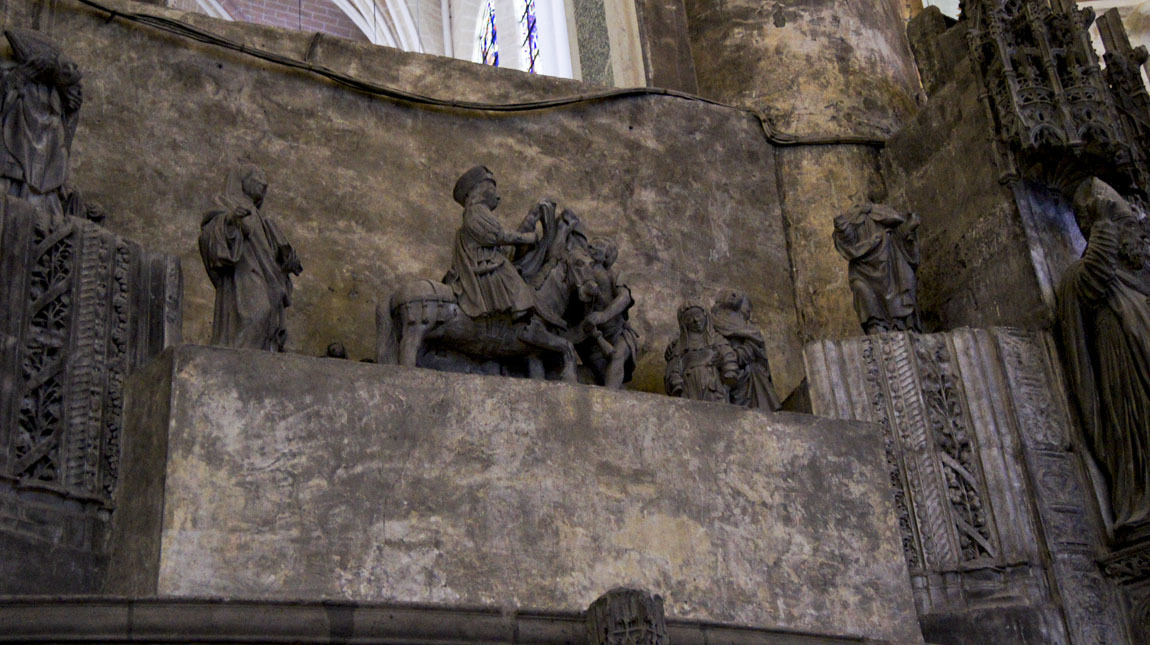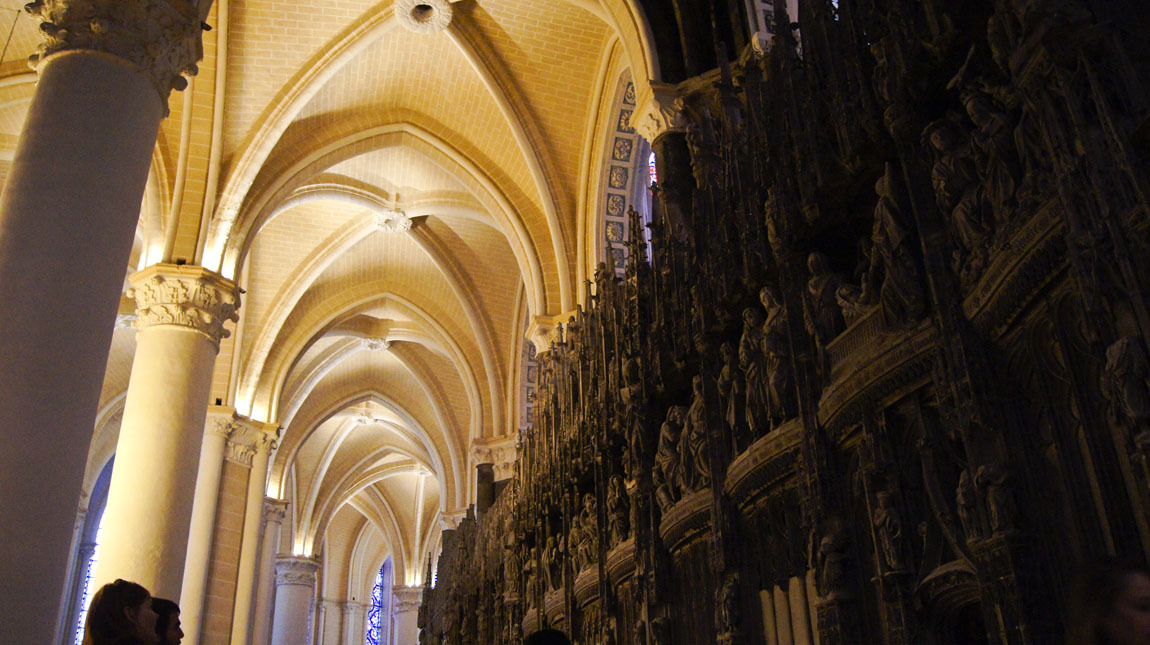 Back outside.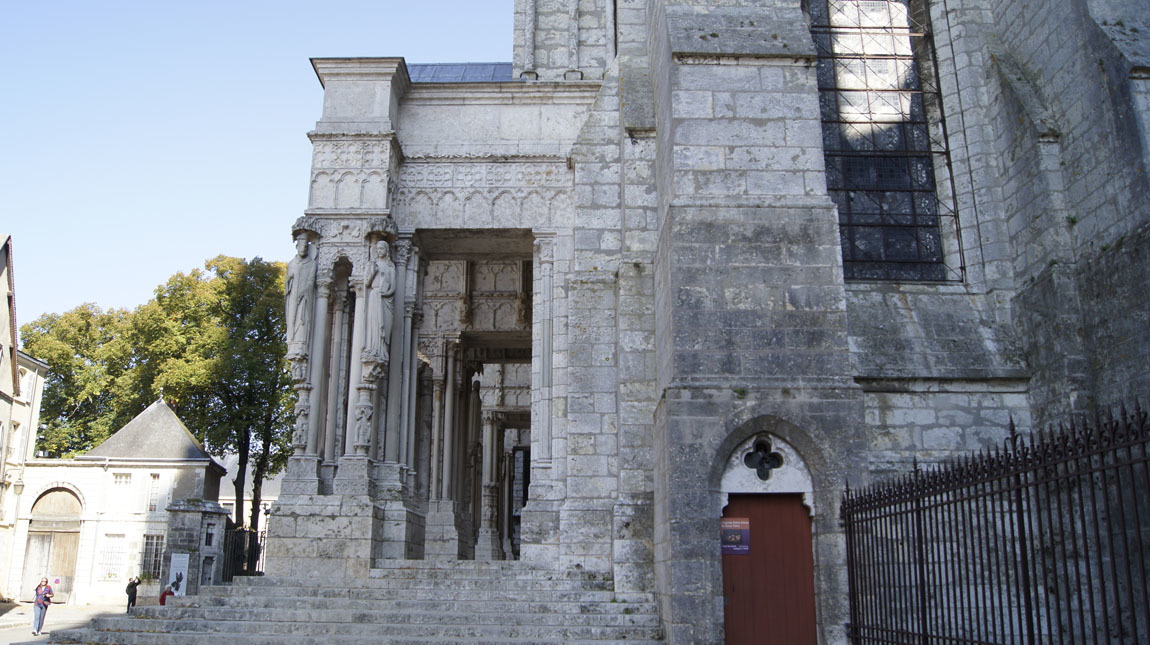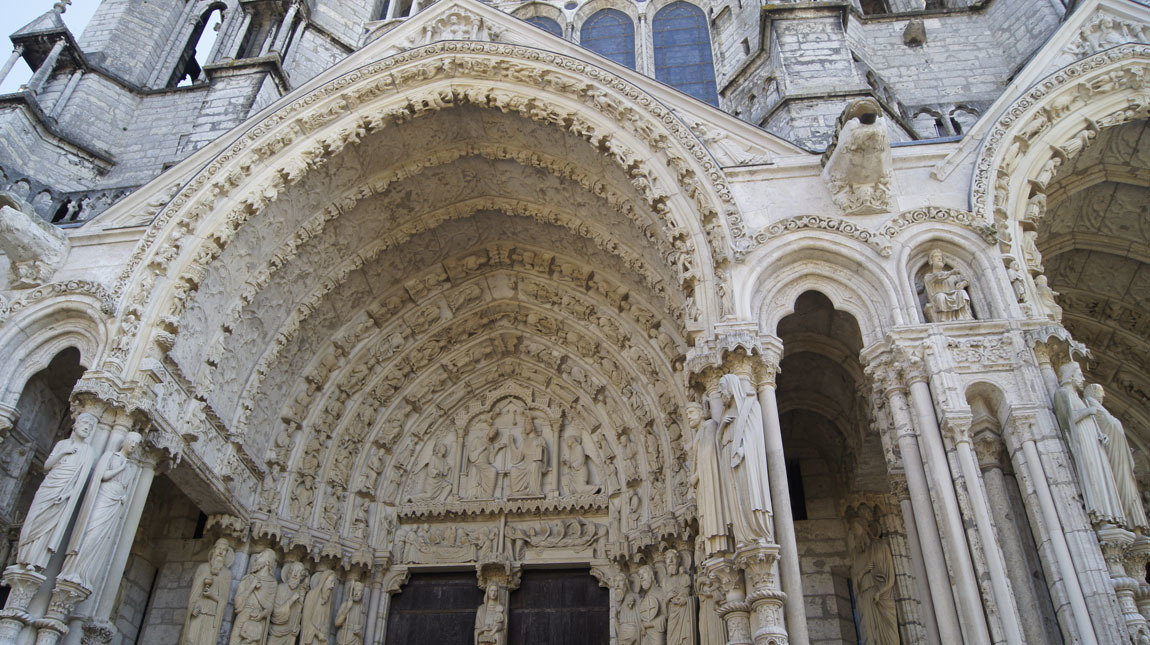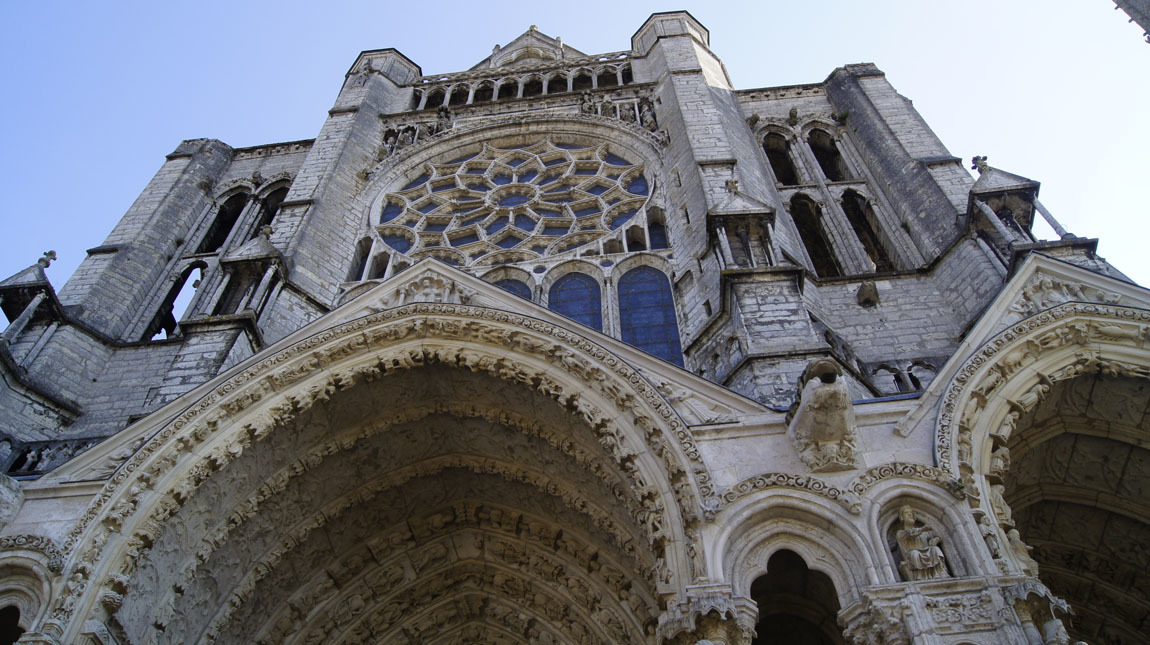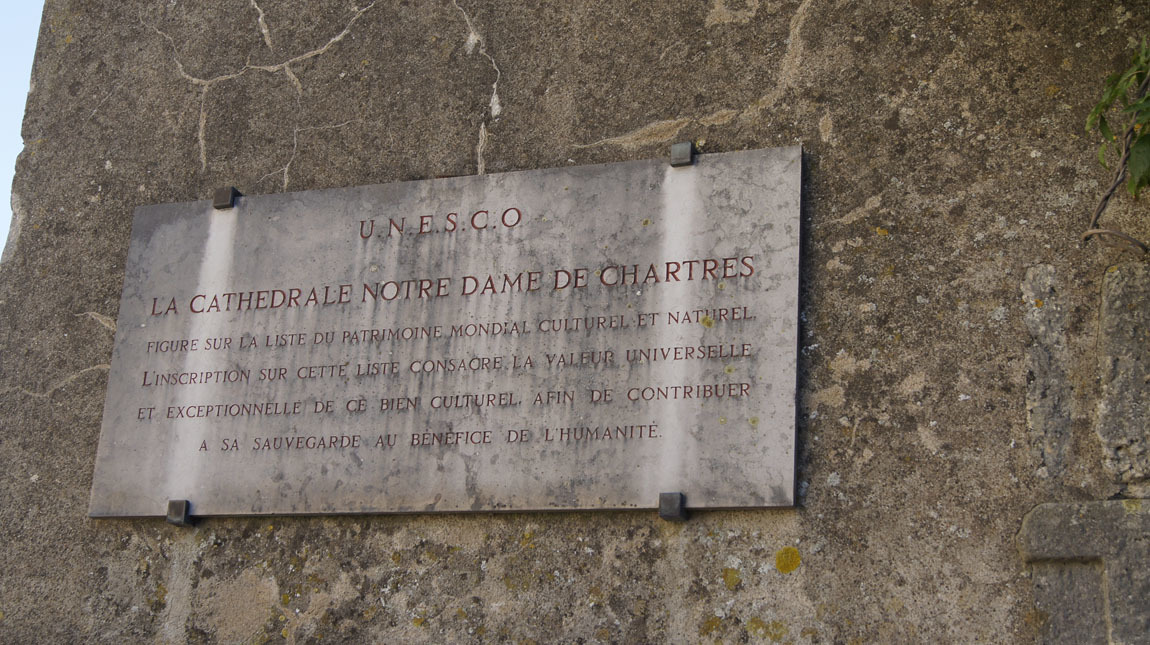 This gives a feel for the bulk of this cathedral.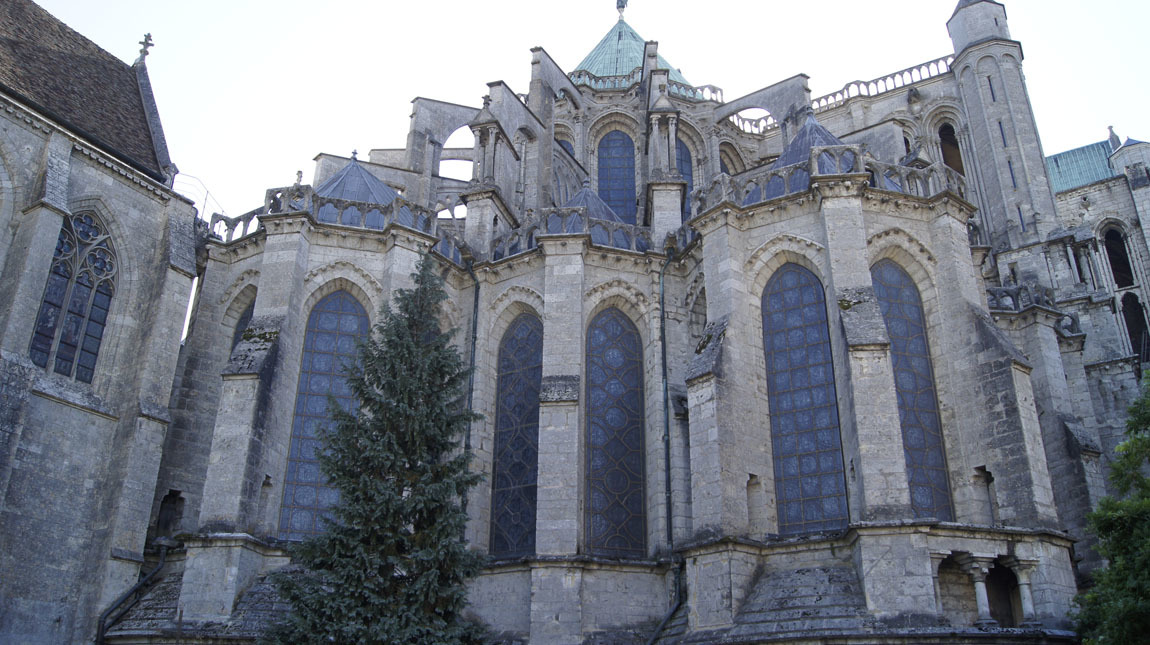 Statue on top.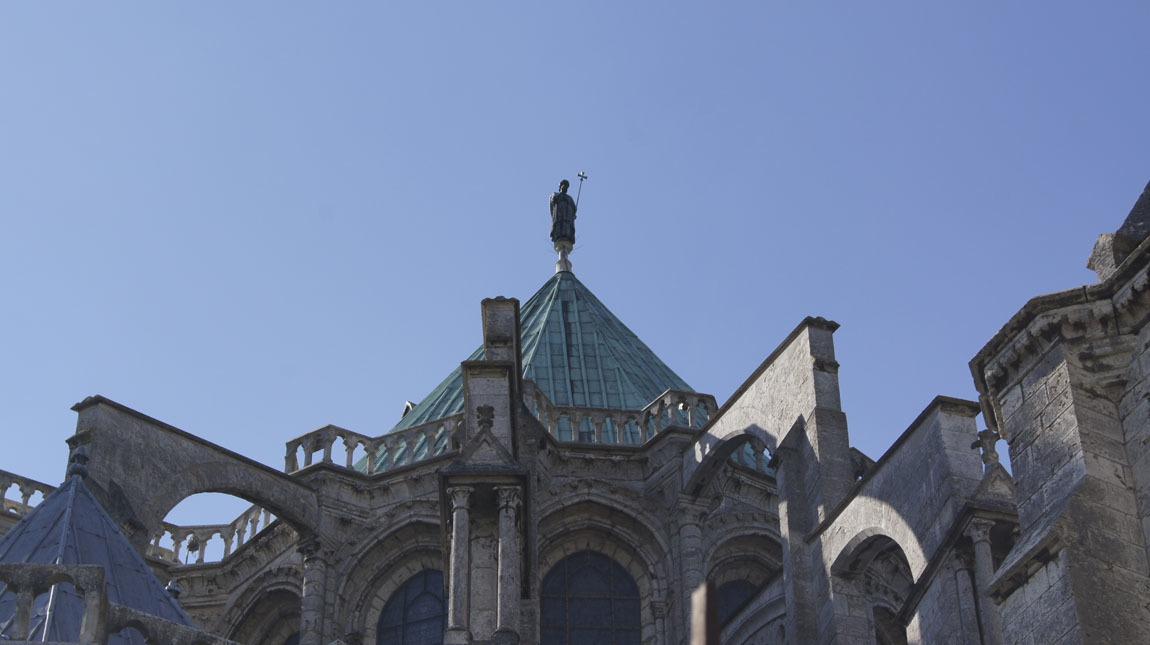 John outside the cathedral.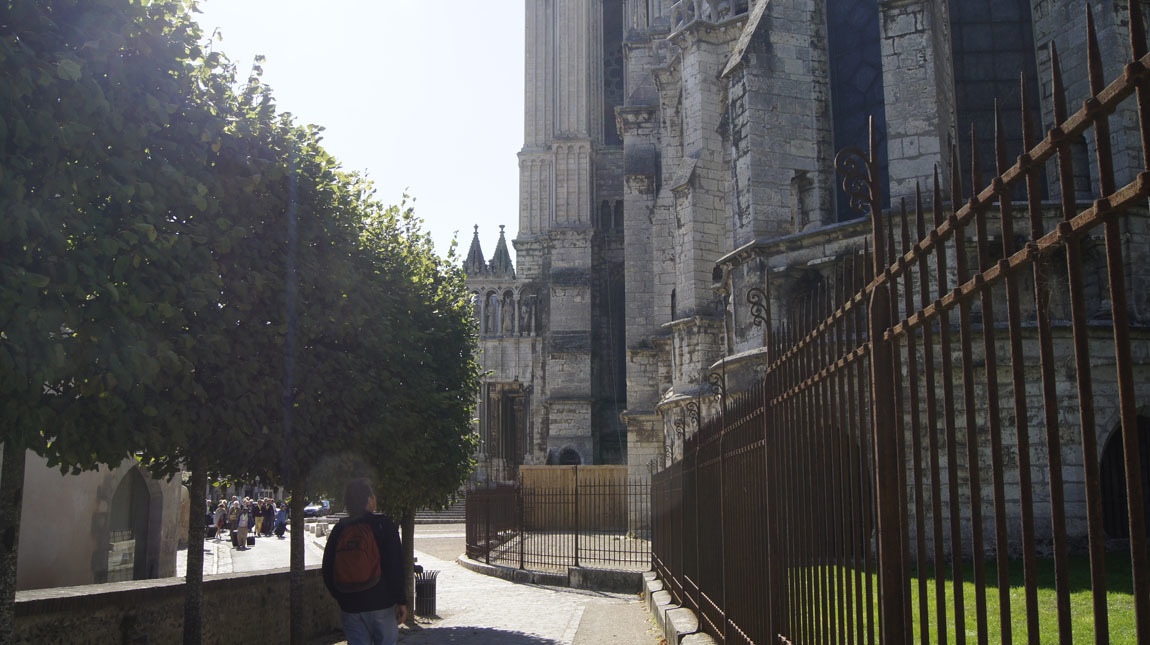 The sheer bulk, again.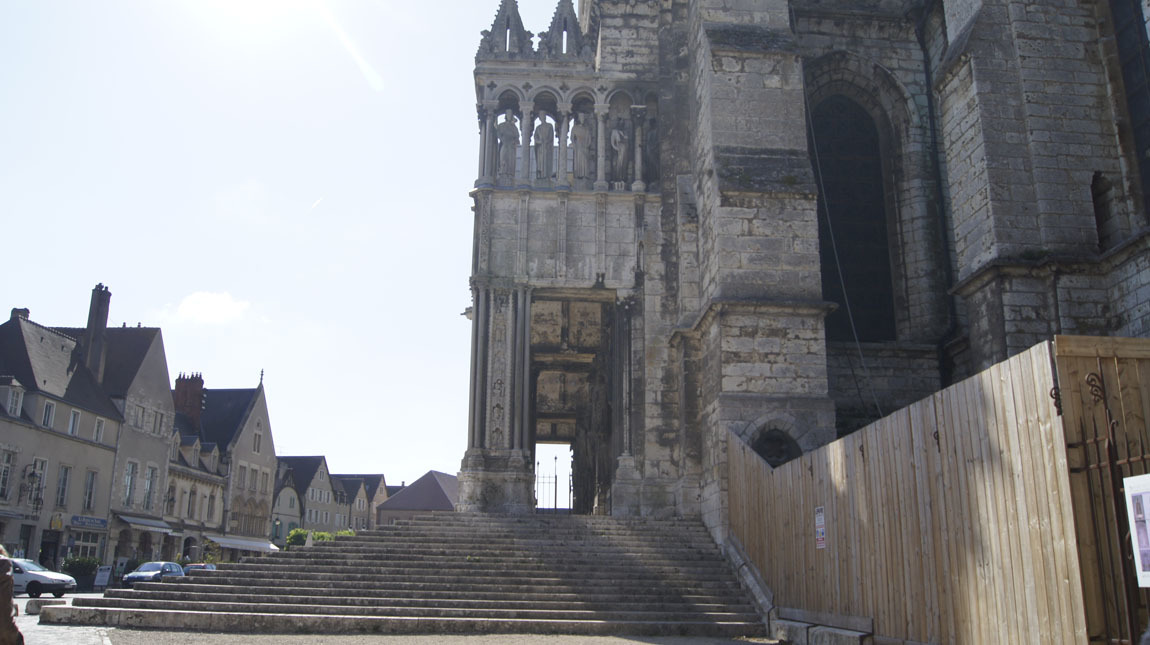 We sat outside at a crowded cafe under the looming cathedral and had chocolate crepes and wine. (I love France!) Here is our view: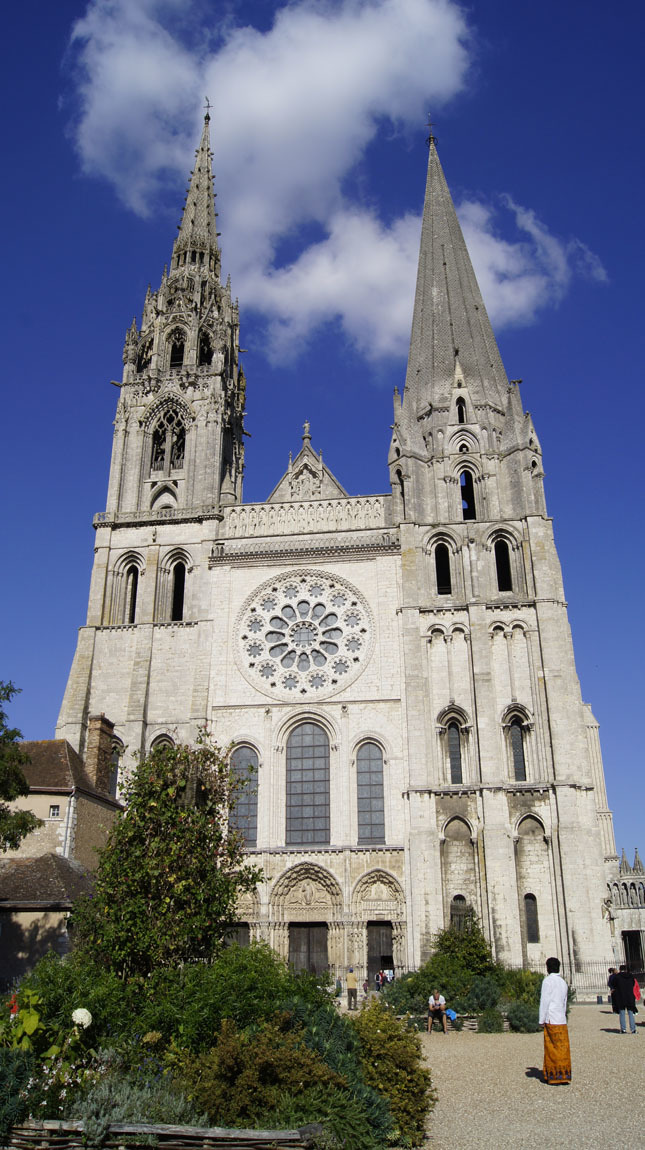 As we gaze up at the cathedral, we see a glider plane approach from the right. I shoot a series of frames as it flies between the two big spires.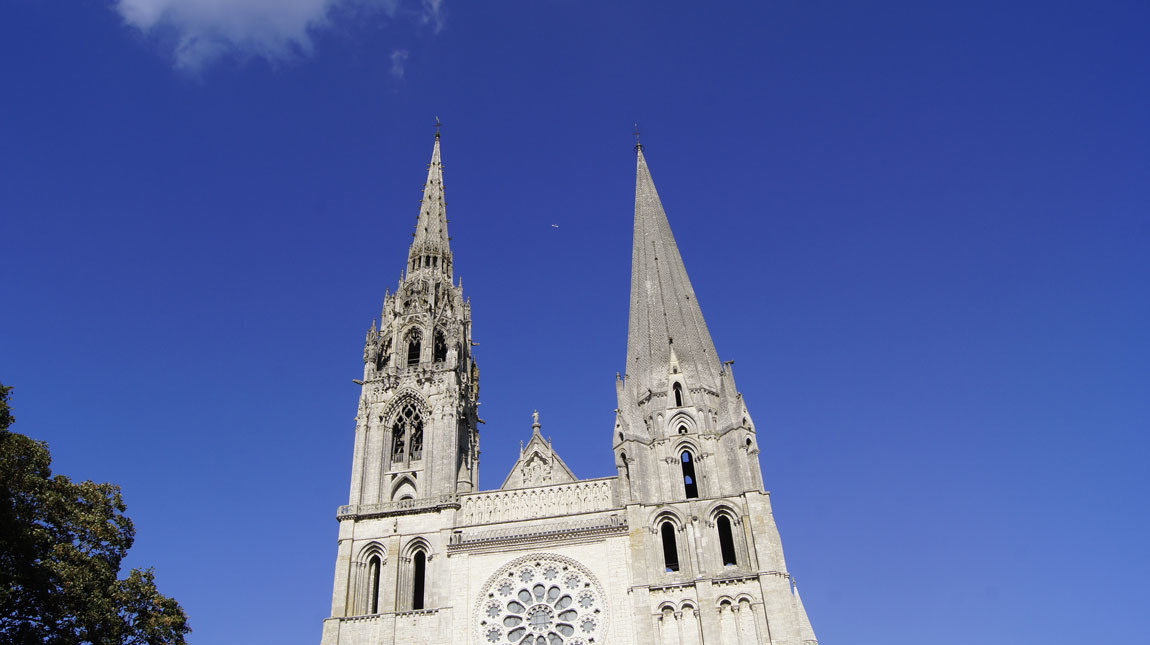 And then it turns . . .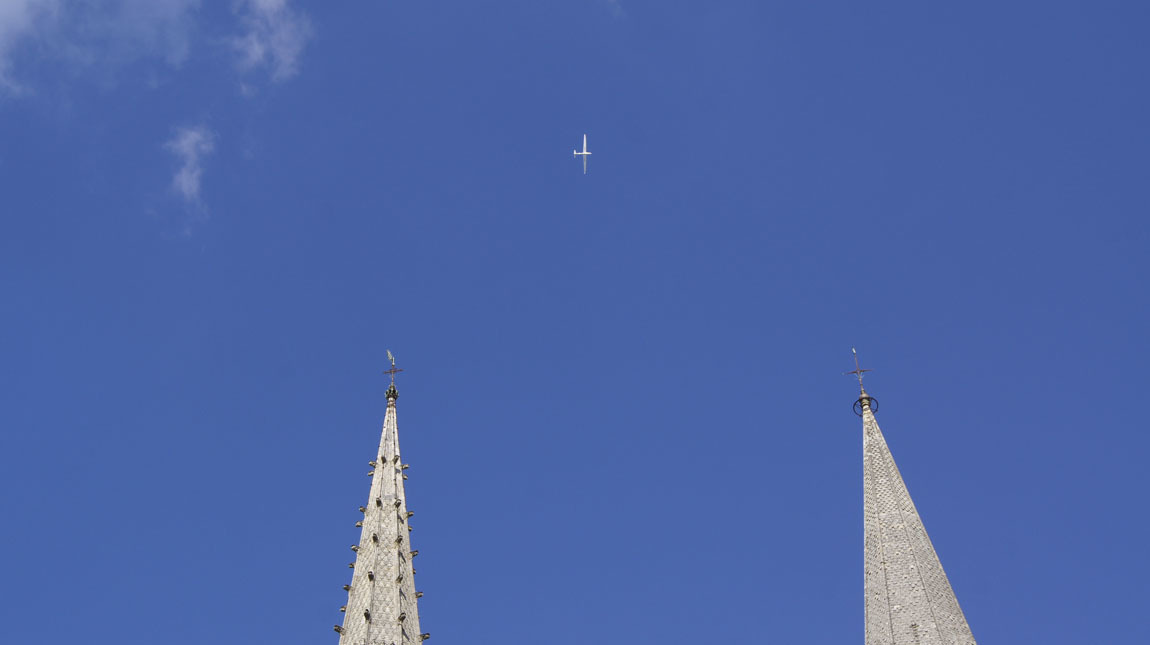 What fun the Chartres people are having today. We also see some hang gliders.
After crepes we wandered through a park and saw a band playing and then we get on the ferris wheel.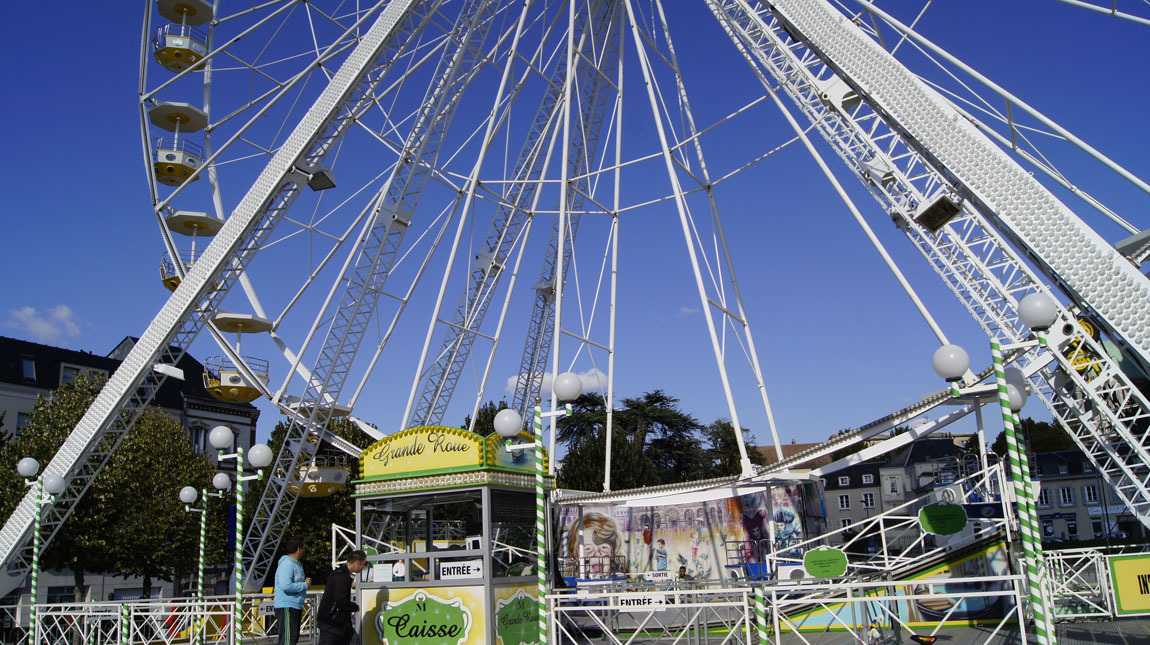 The view up: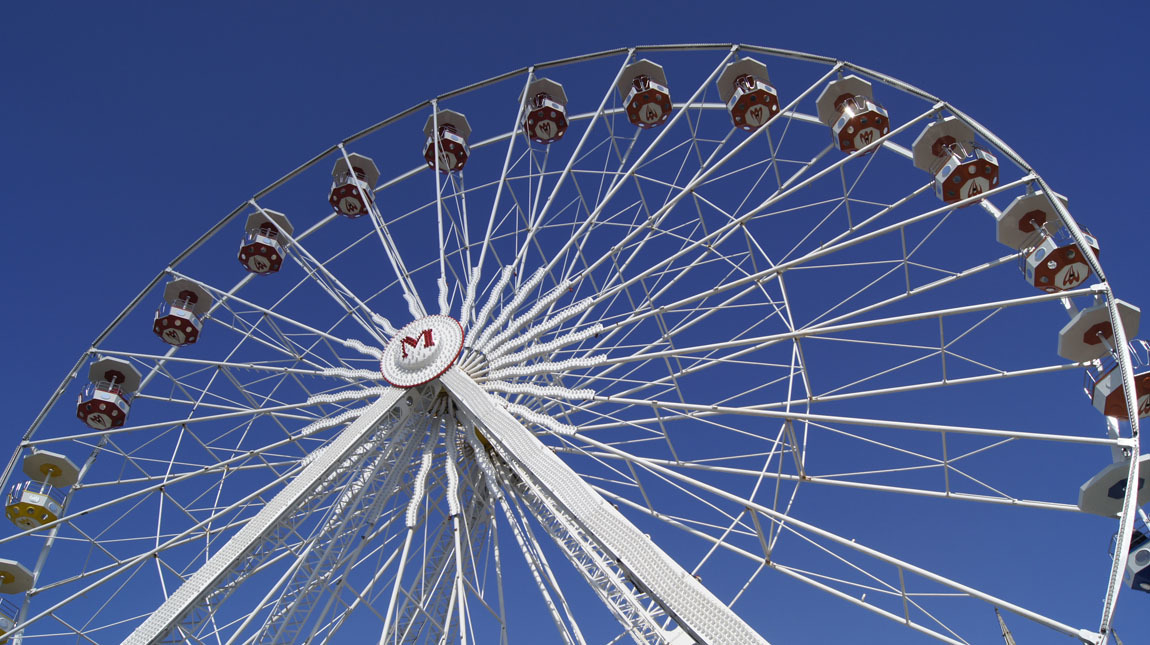 And out: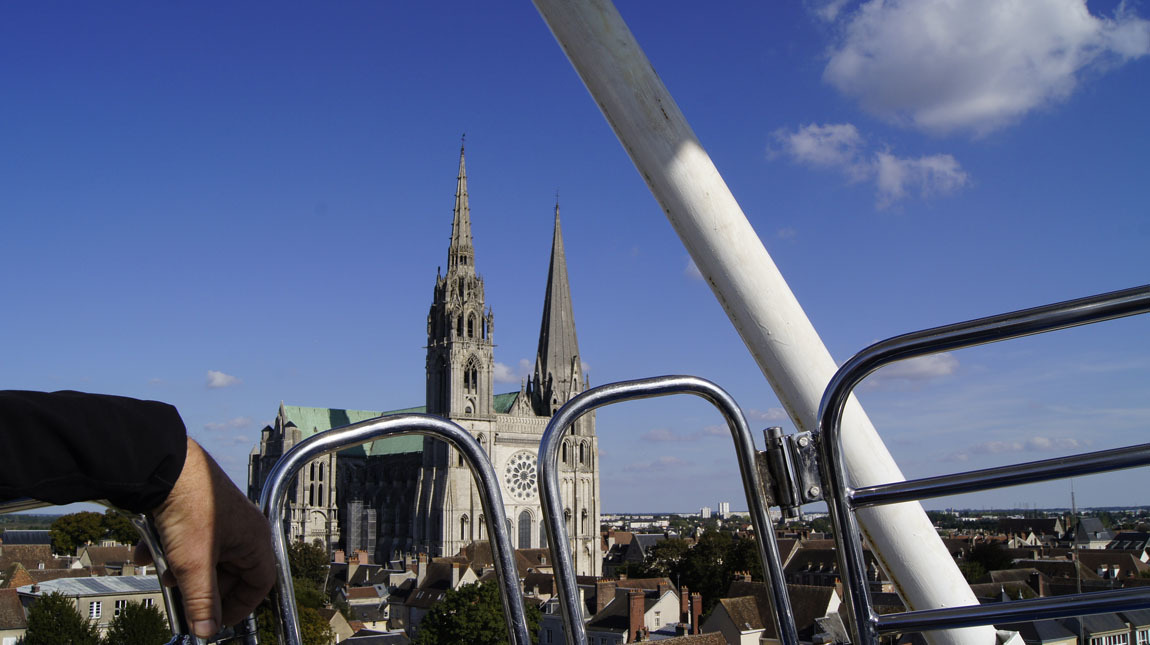 A lovely Sunday in France. We take the train back to Paris and our hotel and enjoy a restful evening.
Next Paris entry