May 8, Monday.
We were sort of thinking of taking a train out to Brighton, then decided it was just too much work. Instead, we first headed out to the Churchill War Museum. It was fascinating. This is the bunker where Churchill headquartered during World War II. Just standing in that area was amazing.
On the way, we passed the building below. Our son should visit this place!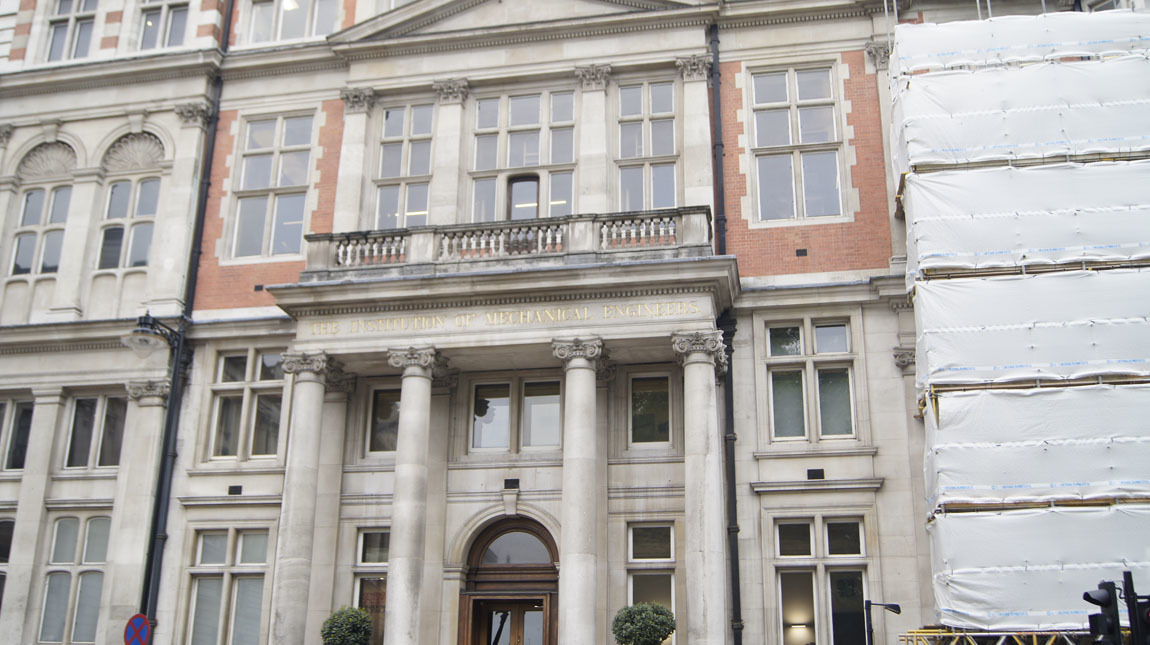 This is the enigma machine.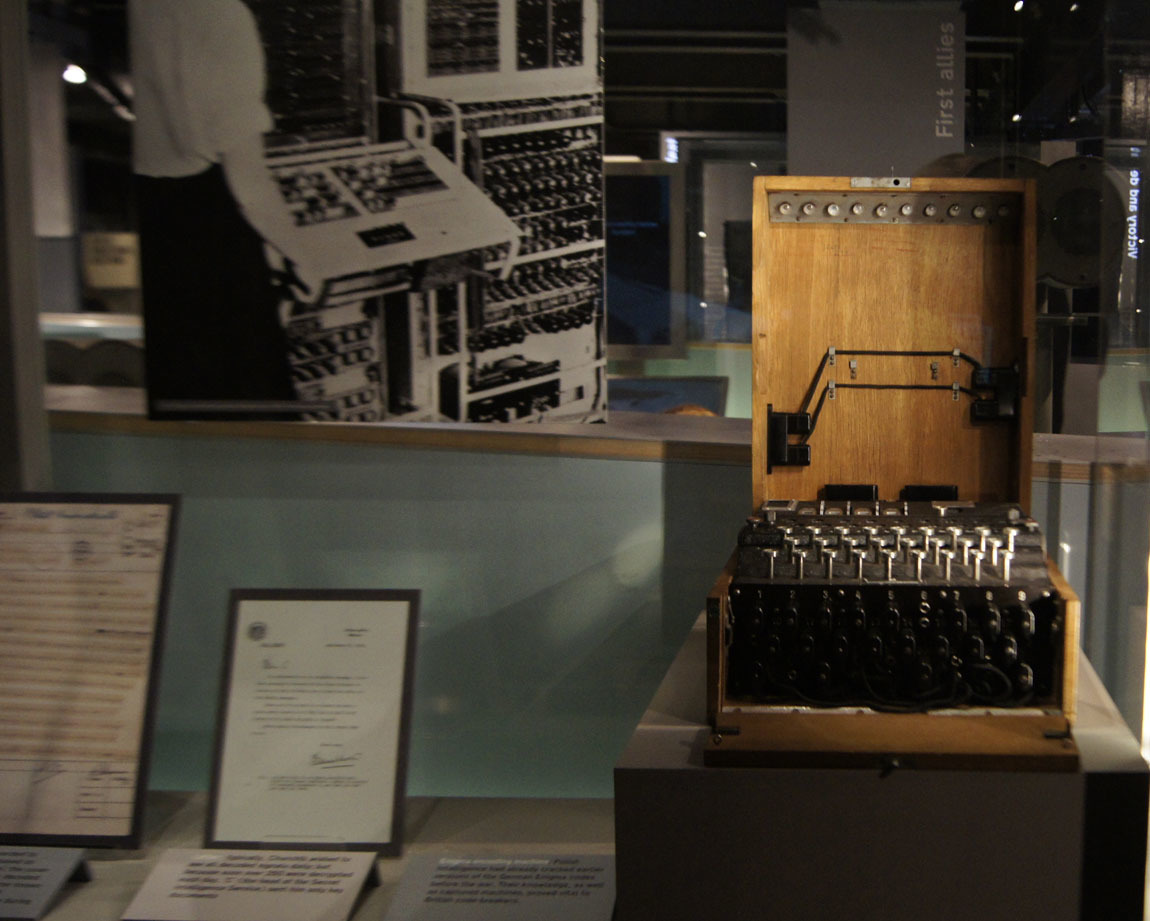 Churchill had many interests and hobbies, including painting.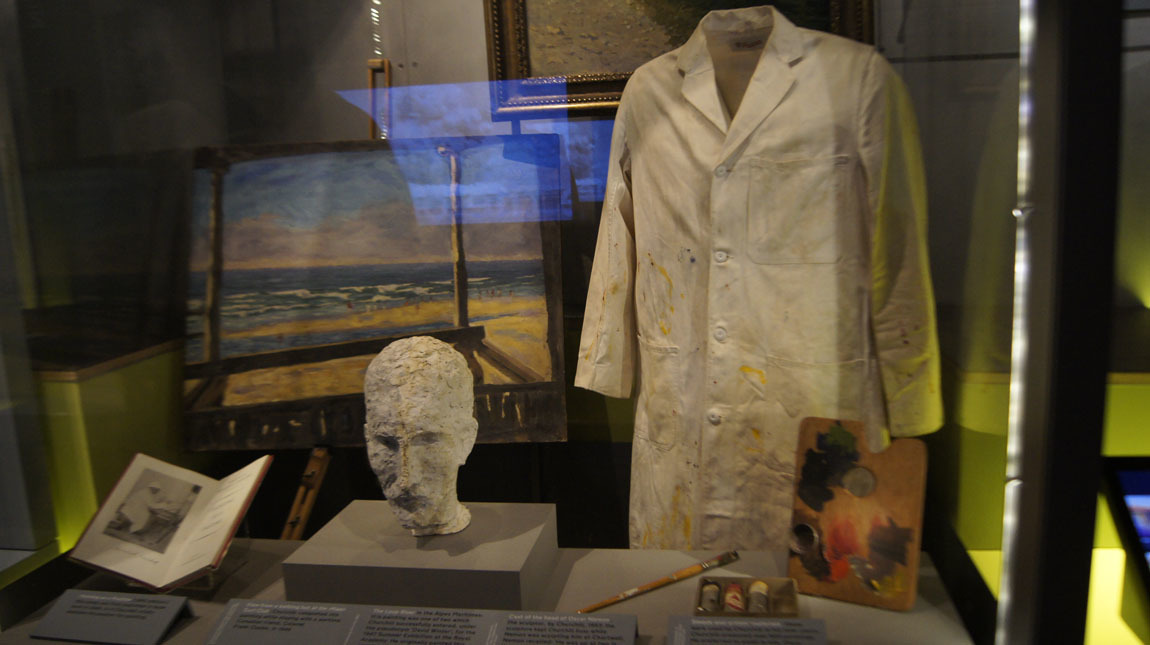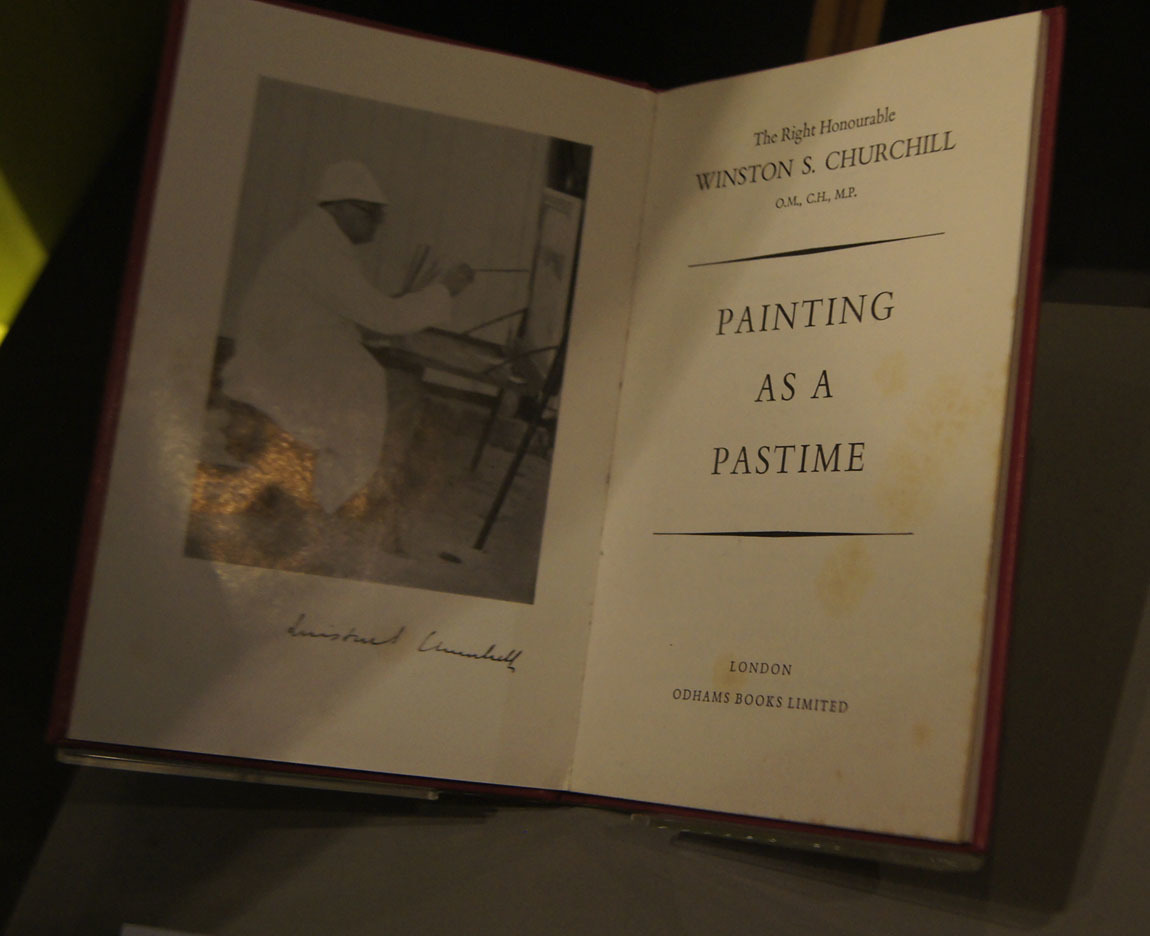 "He certainly is a handful"! Reminds us of a certain grandson.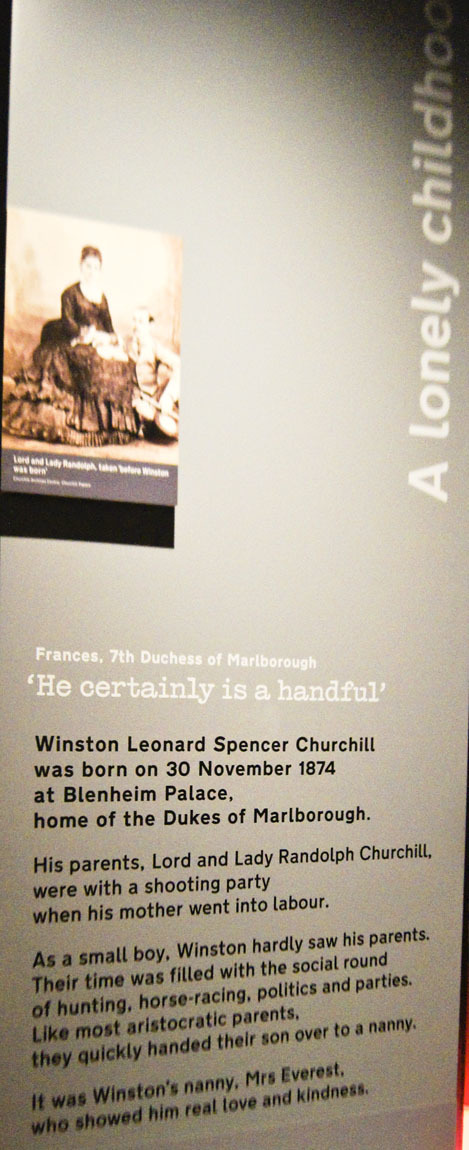 Another sign about Churchill's childhood.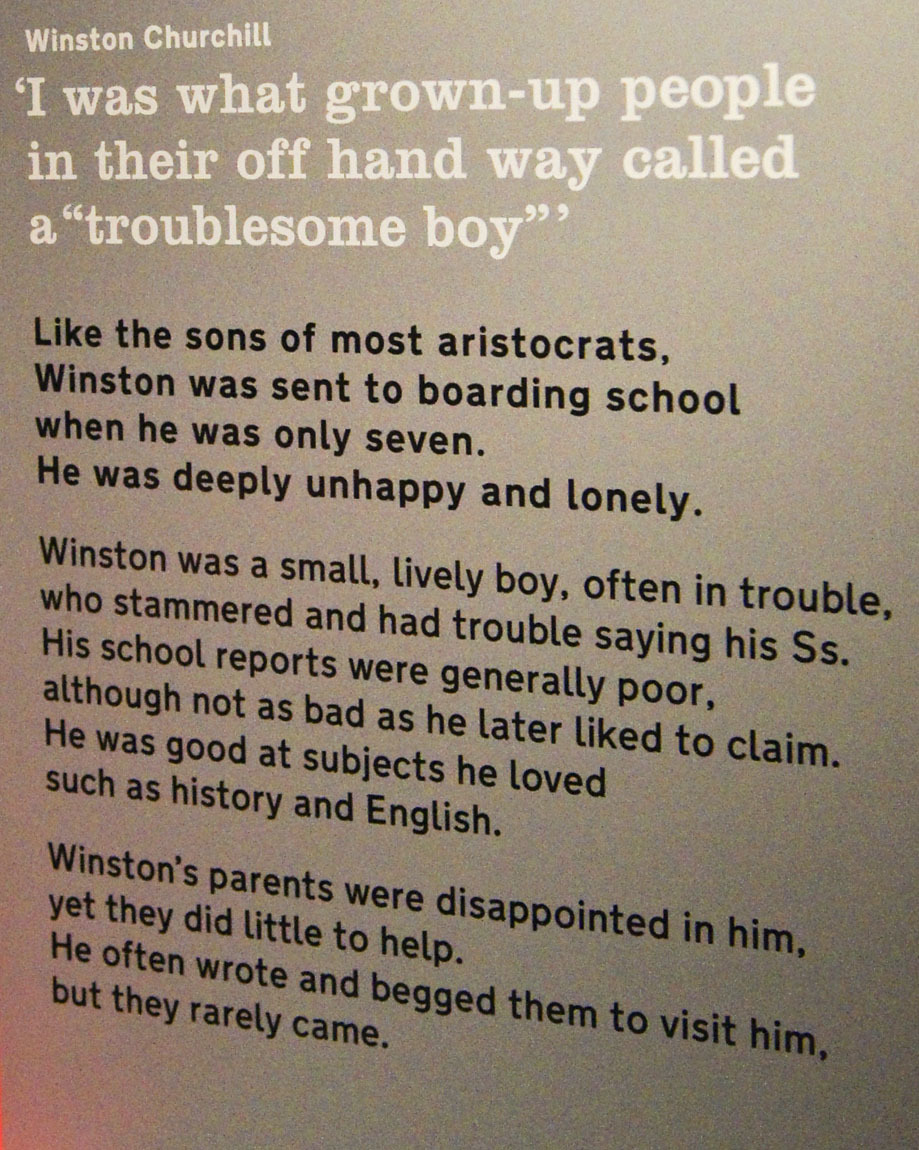 At age 16, Churchill won a school prize for his poem "The Influenza".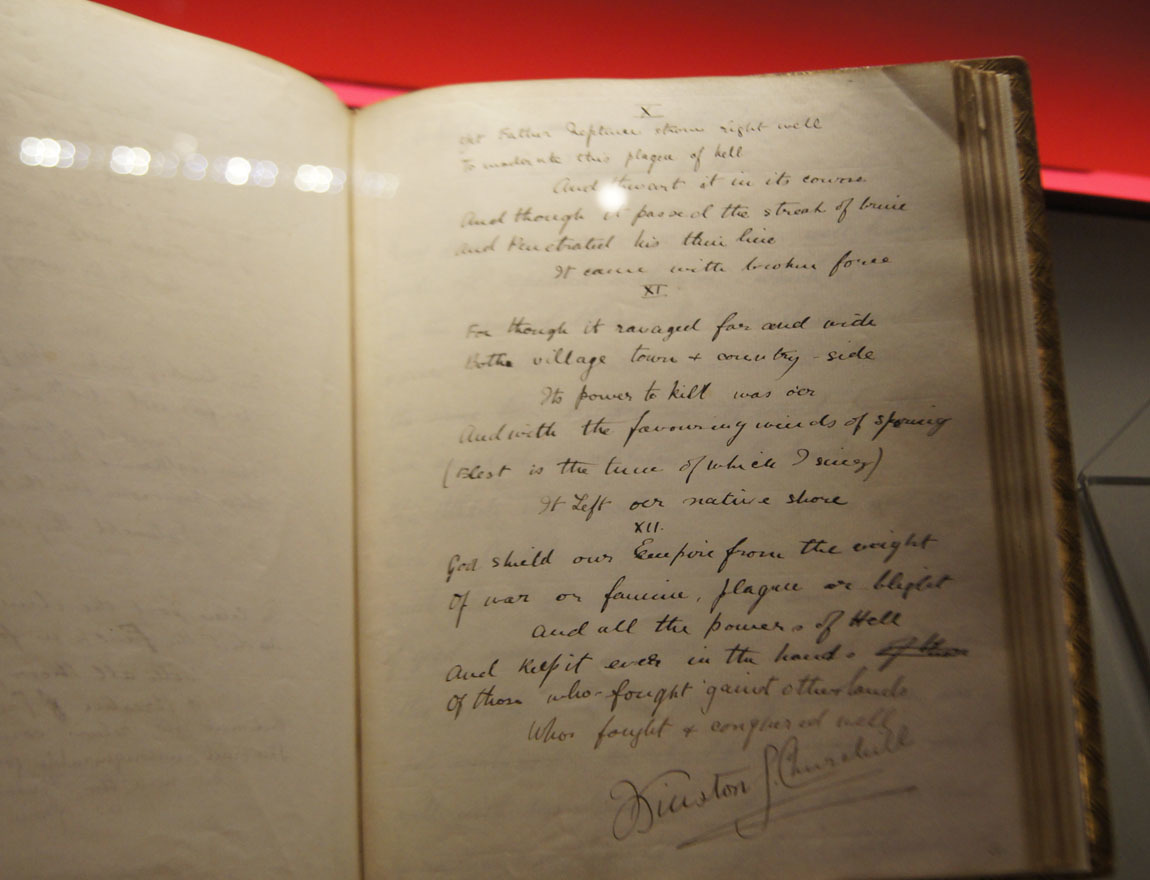 At one point in the war museum, the alarm went off. A voice came on, repeating: "move directly to the exit". We all filed out, with John and I about at the end of the line. No explanation was given. When we were almost out, the alarm went off and we all filed back in. Again, no explanation. But later, when we left the museum, we found the road outside cordoned off, and lots of police. Traffic in the area was backed up because of closed roads. We walked to a pub to find a beer and found that we got around a lot better on foot than the cars were doing.
I liked this sign we saw along the way: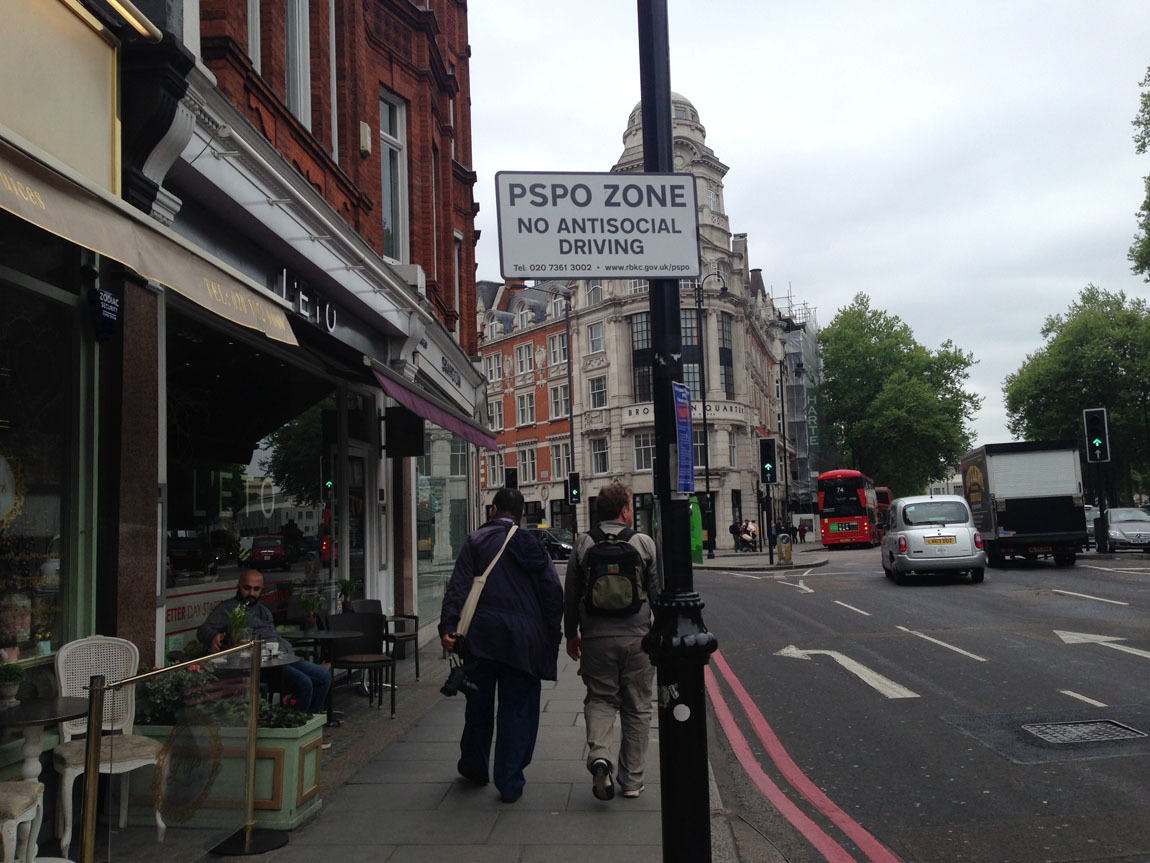 Our next destination was tthe Victoria and Albert Museum. We walked and walked, but had trouble finding it. Finally we found it! Tired, we went to a pub for lunch and wine. Then we toured the museum. It had lots of artwork collected from many ages and cultures. I didn't take any photos.
We went back to our hotel. For dinner, we went to a Chinese restaurant down the street.
Next London blog entry.