May 10, Wednesday.
Our last full day in London. I wrote "A bit slow today!" in my trip notes. We take the Tube to Little Venice, and board a funky little canal boat that will take us to Campden and the markets there.
Inside the canal boat. (Only took my iPhone.)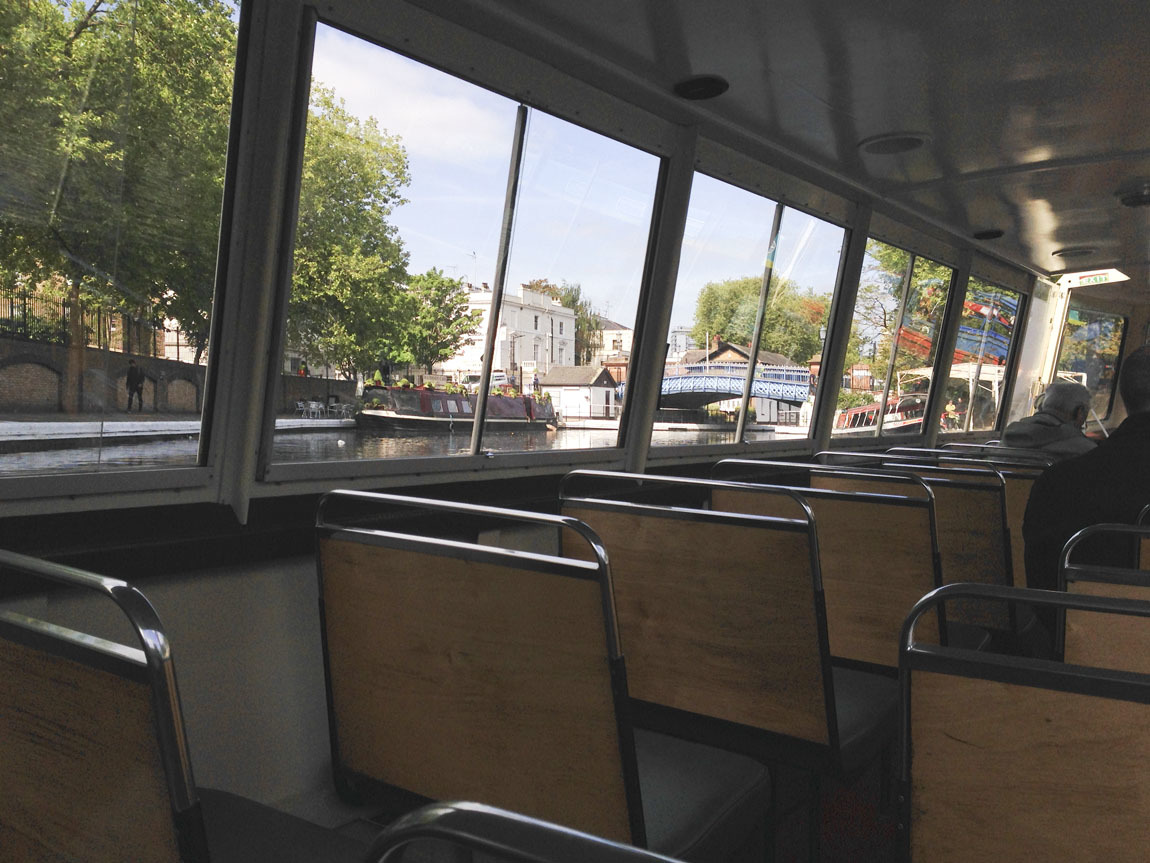 View from boat.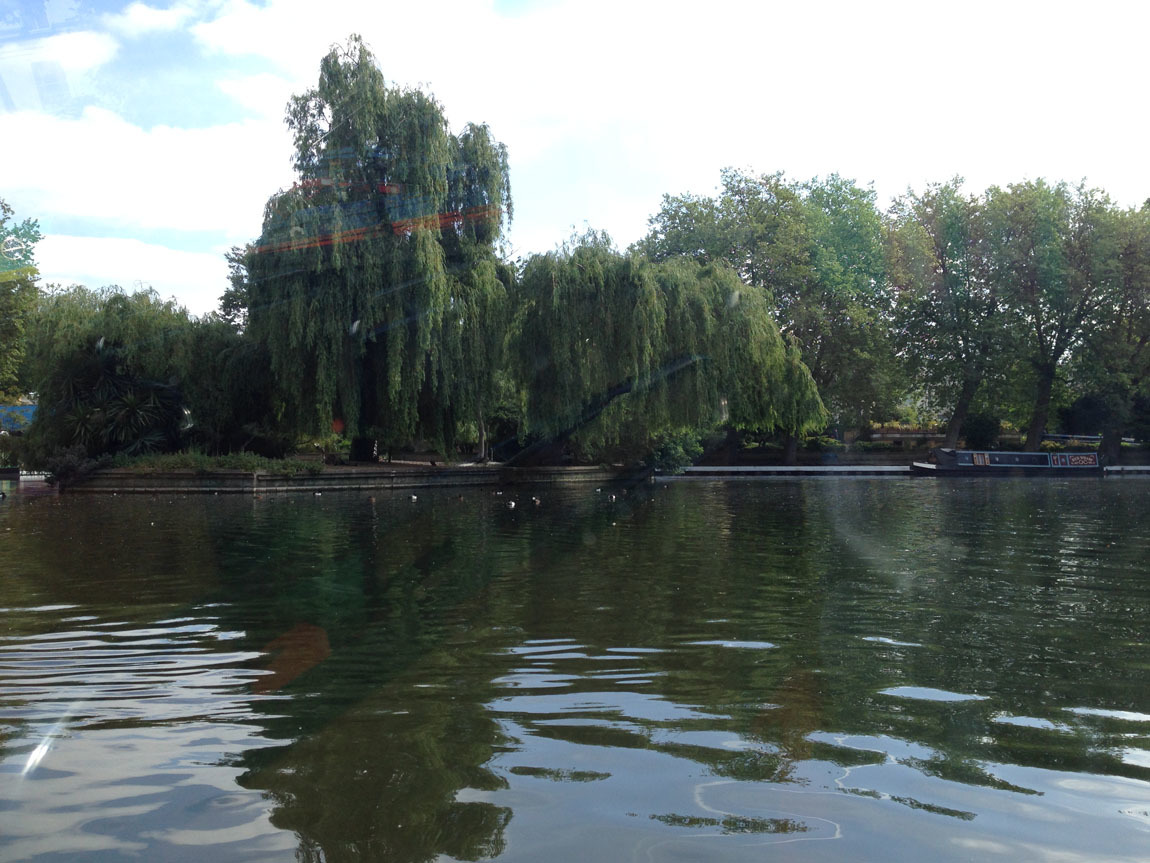 Our canal boat "captain".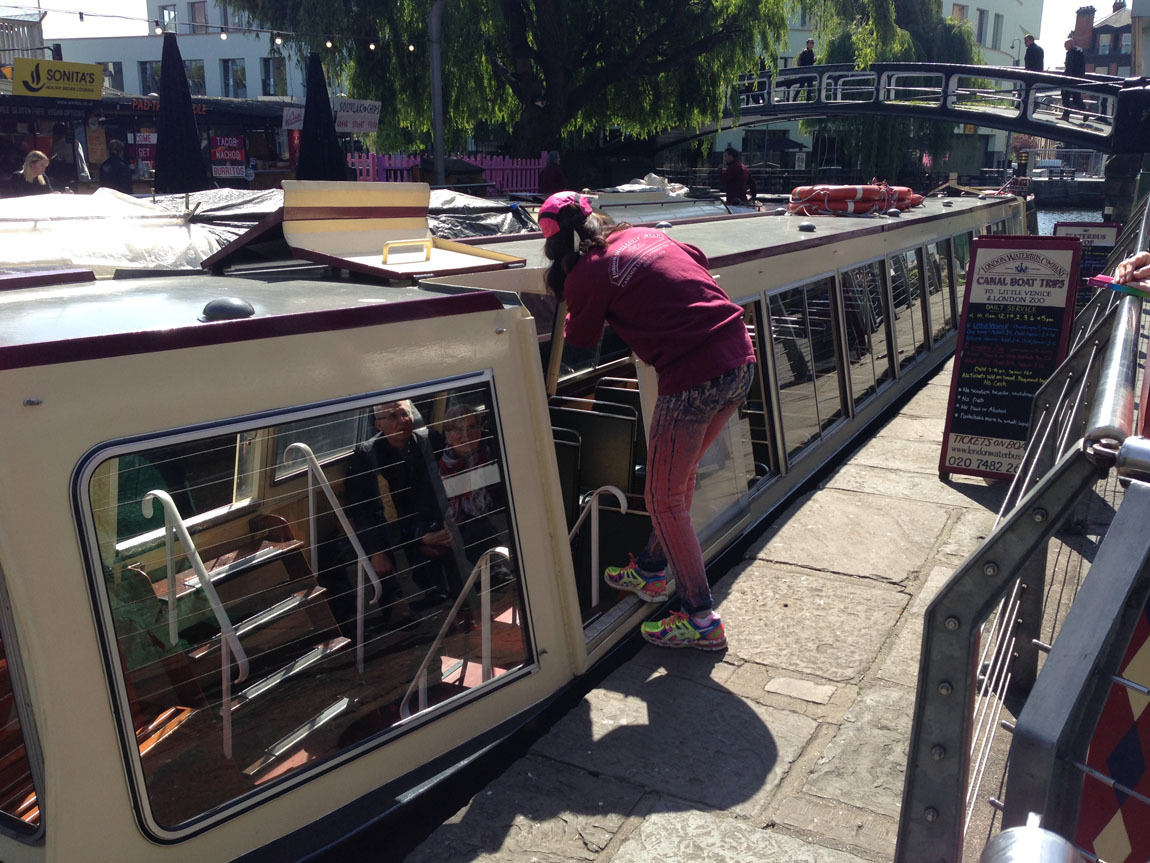 We went to Hyde Park and enjoyed the views.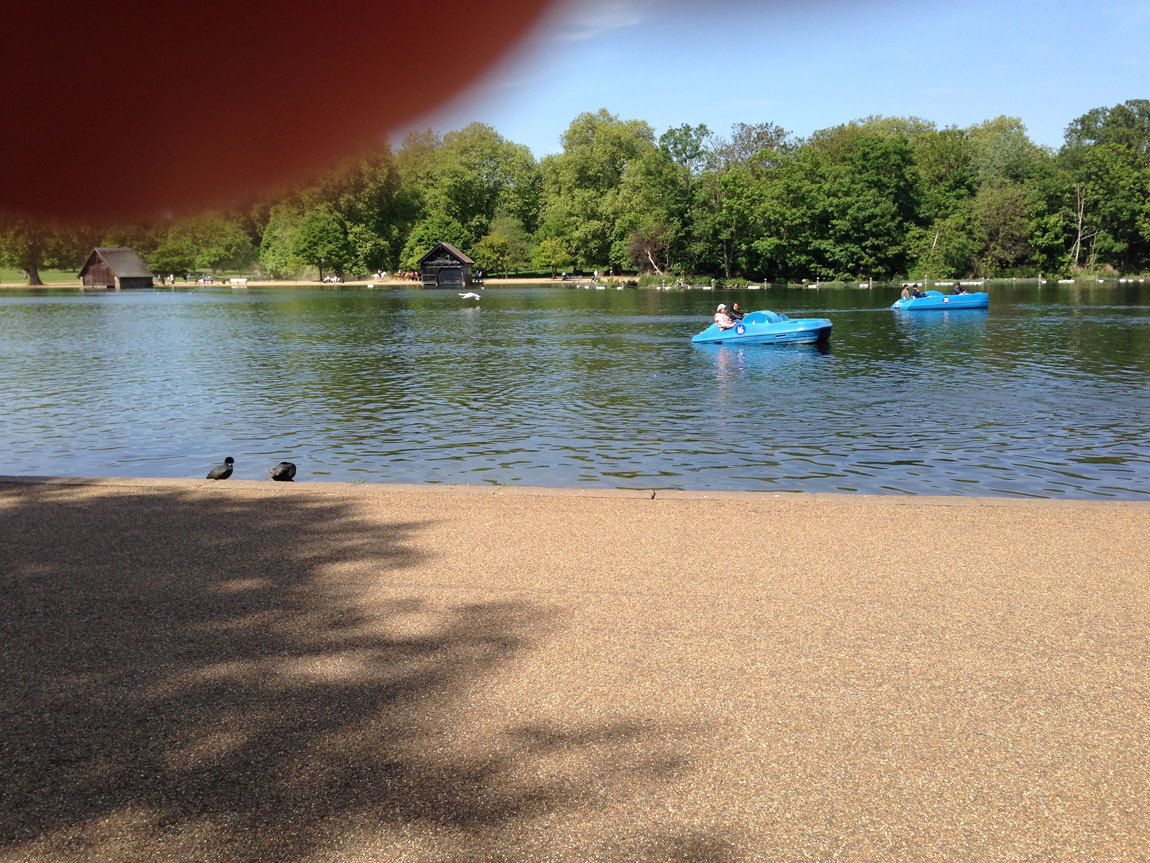 Later we went back to our hotel and rested awhile. For dinner, we went back to our favorite local restaurant, the Tapas place.
Then to bed. Our last night in London.
On Thursday we packed up and made our way to the airport for our 2:40 pm flight. What a wonderful time we had in London!
Next London blog entry - a post script.