We are staying in Lugano, in Ticino, an Italian-speaking Switzerland canton. Today we coach to several different areas in this canton.
We stop first in the town of Bellinzona. The square we first come to is bounded by a fortress-like castle. Note the city buildings just behind the ancient stone wall, and note how the wall itself runs right into a large rock face.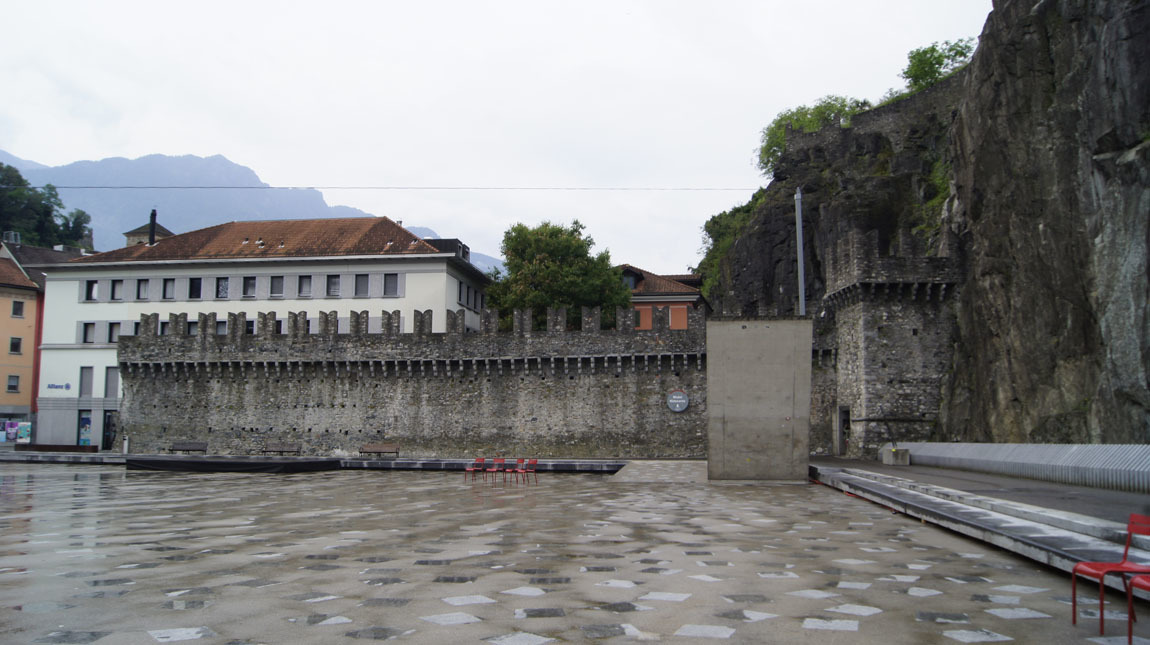 But what is this? In the square is a large, white, puffy, cloud-like something, made out of material: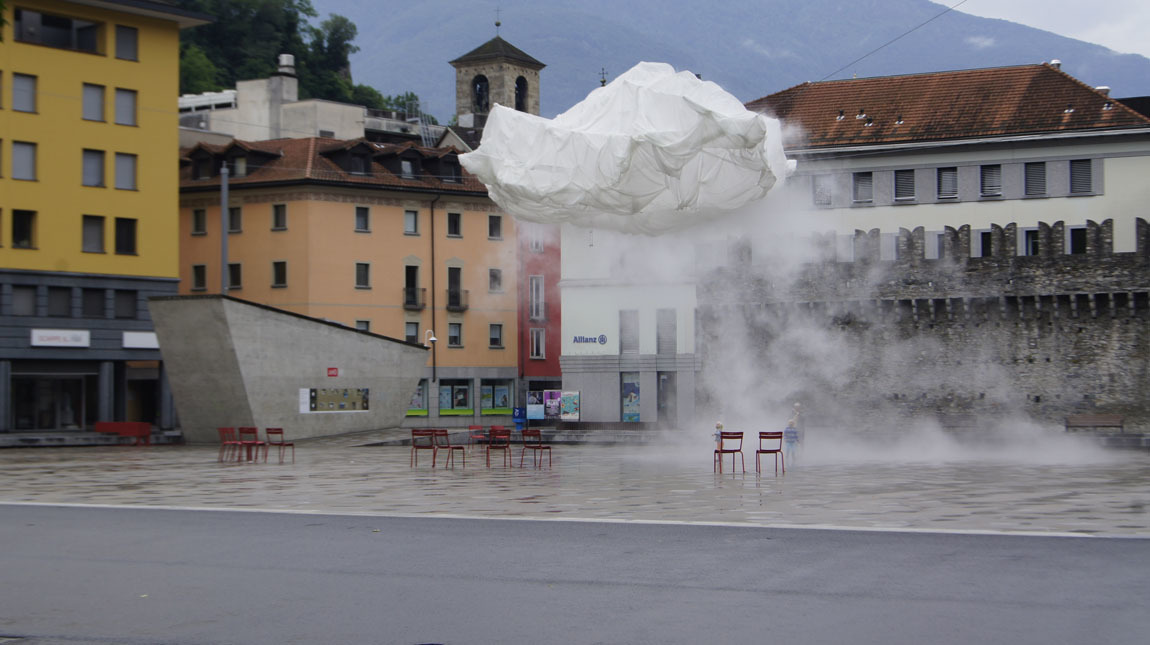 Oh - it makes fog. Look at the little kids playing in the fog!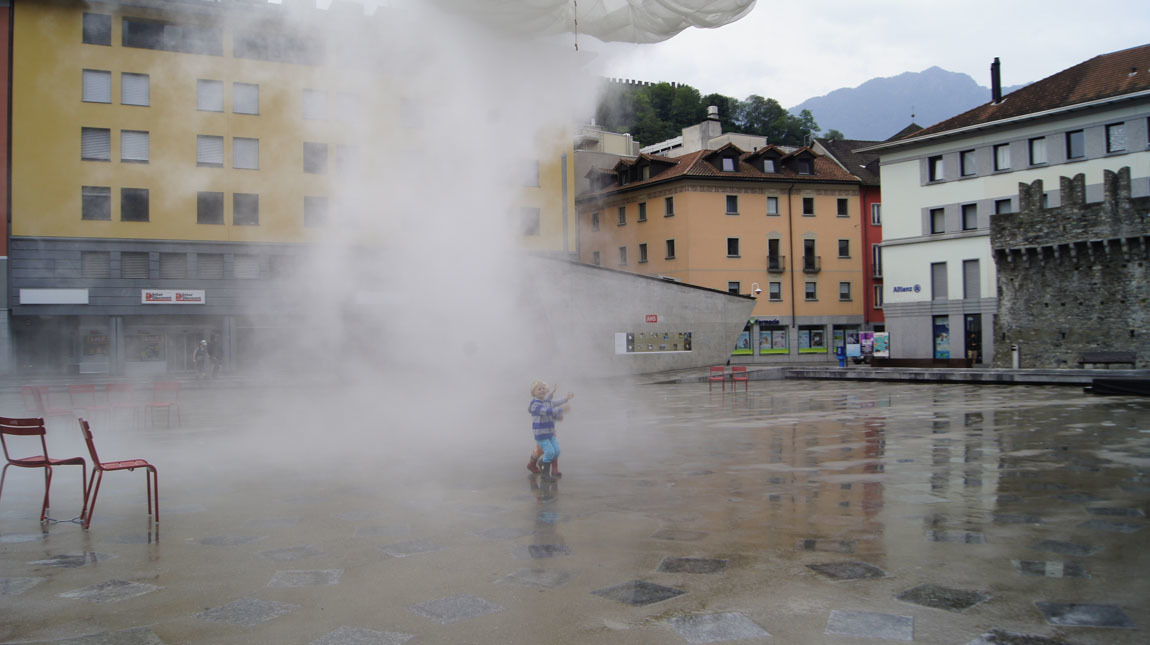 We walk through an old section of this town. Note the narrow, cobblestone streets and the ornate buildings.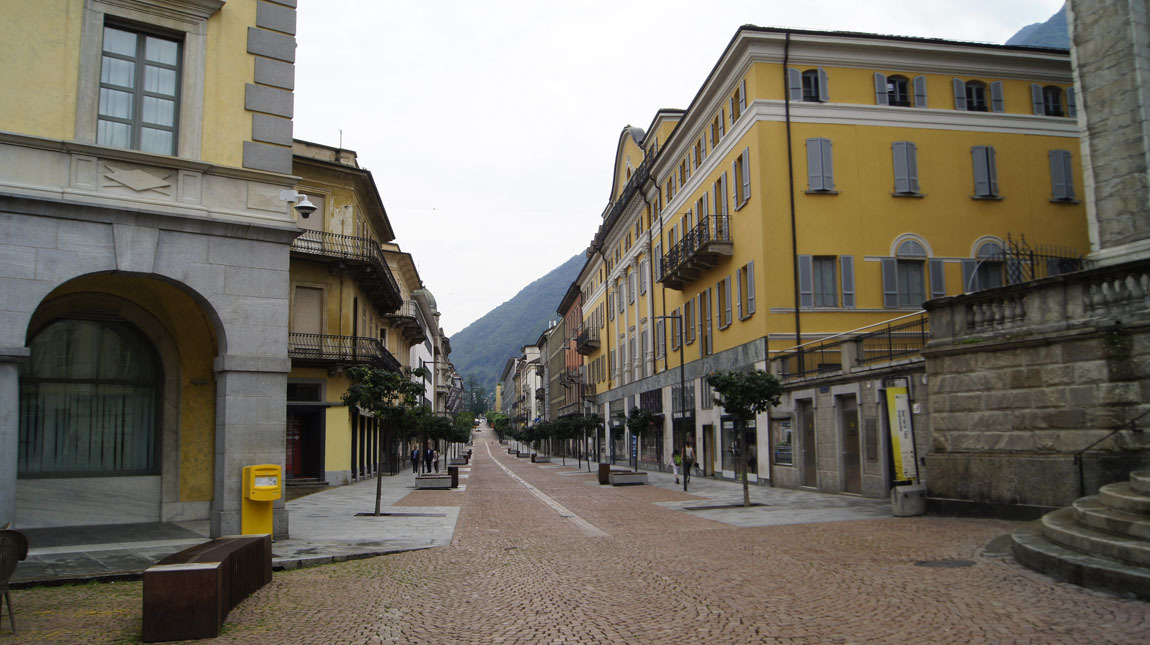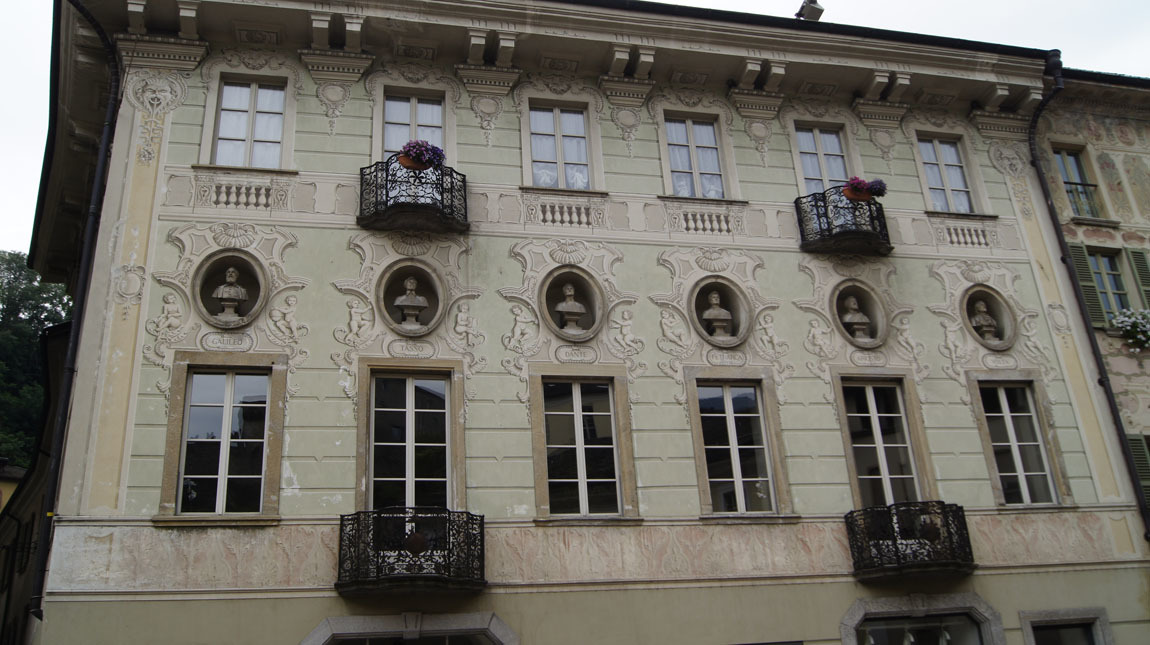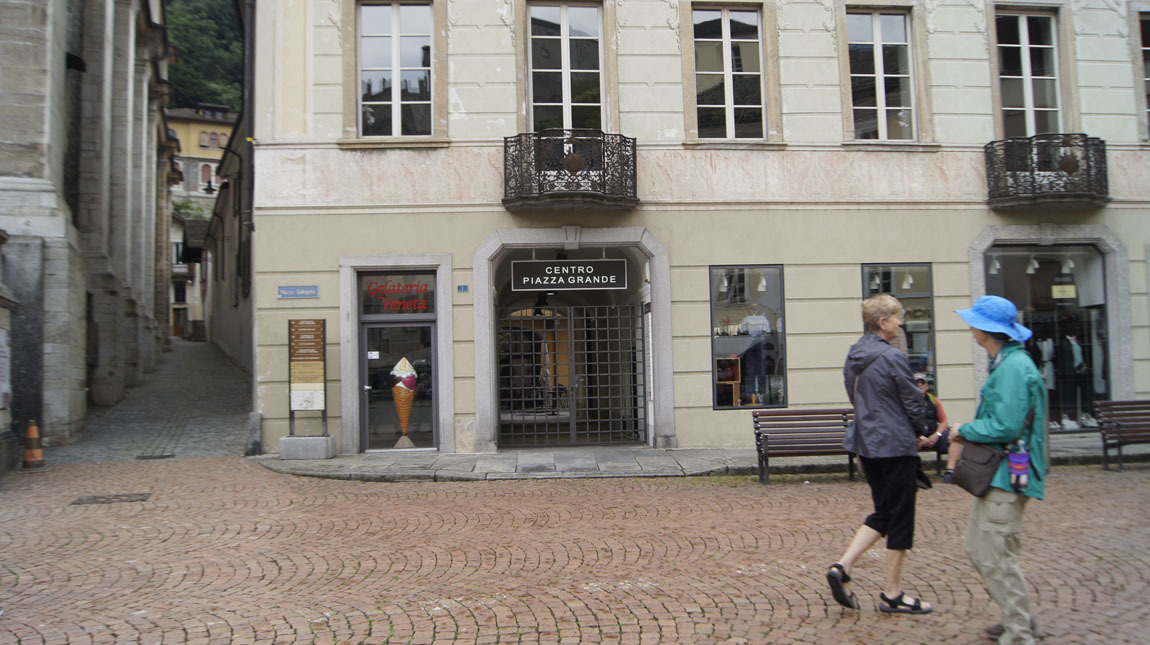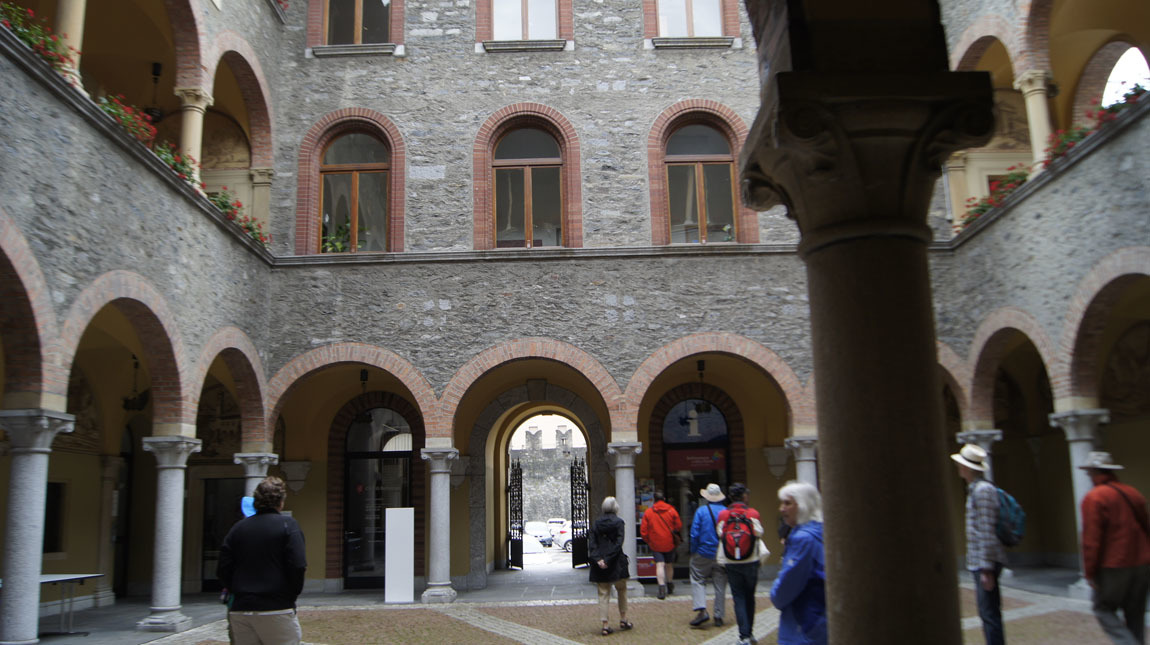 The fortress-castle is within walking distance.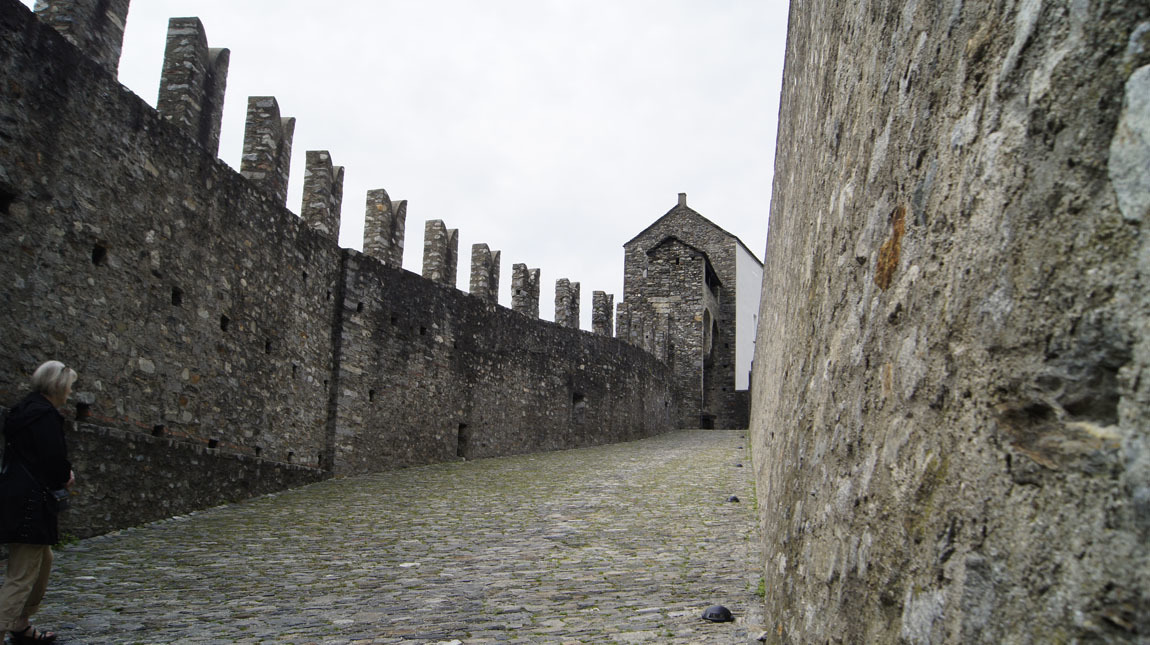 In the image above, there are holes in the fortress wall for viewing and, I suppose, shooting. Below is what you can see through the holes.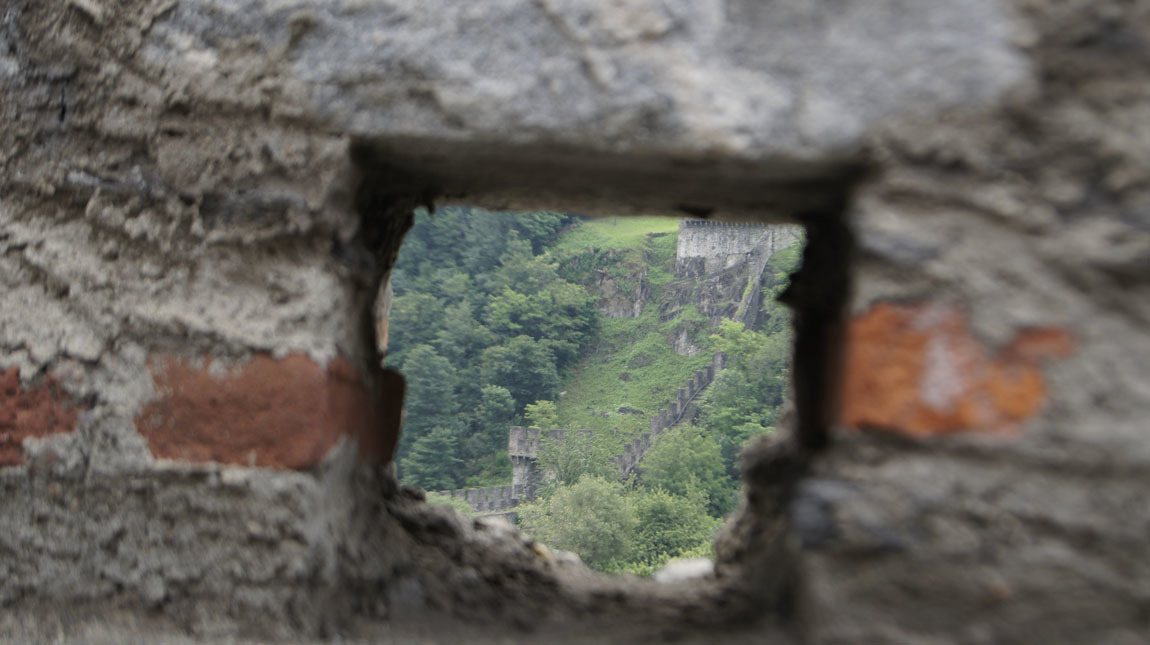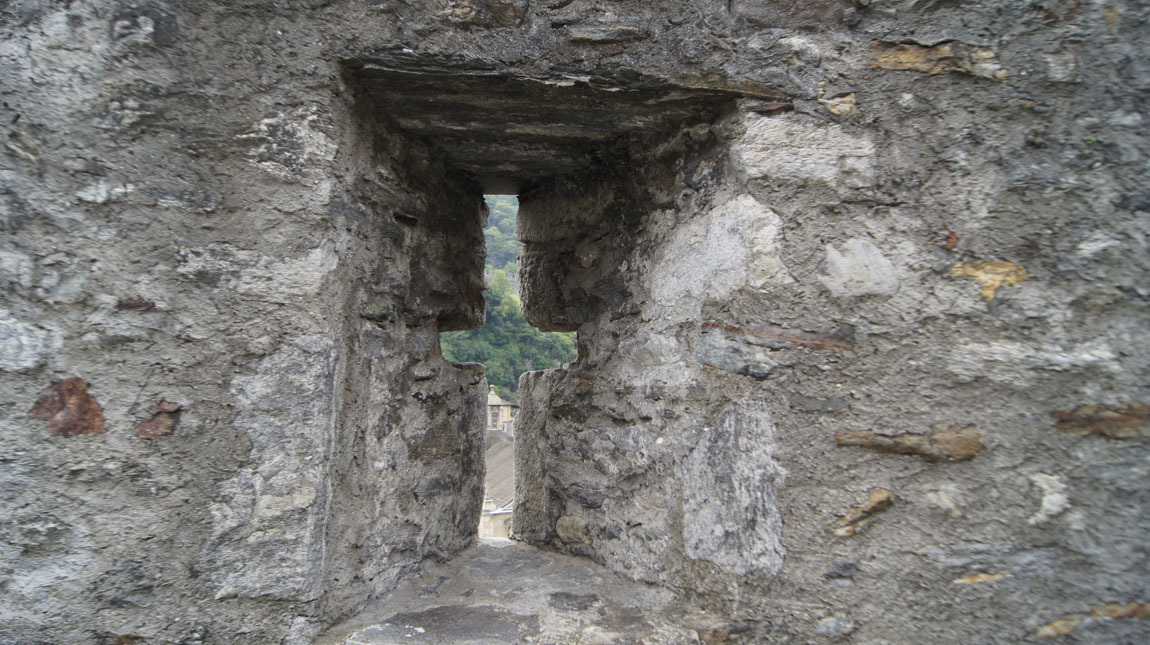 Part of the fortress wall. Note the guy taking a selfie - tourists taking selfies were rampant on our trip.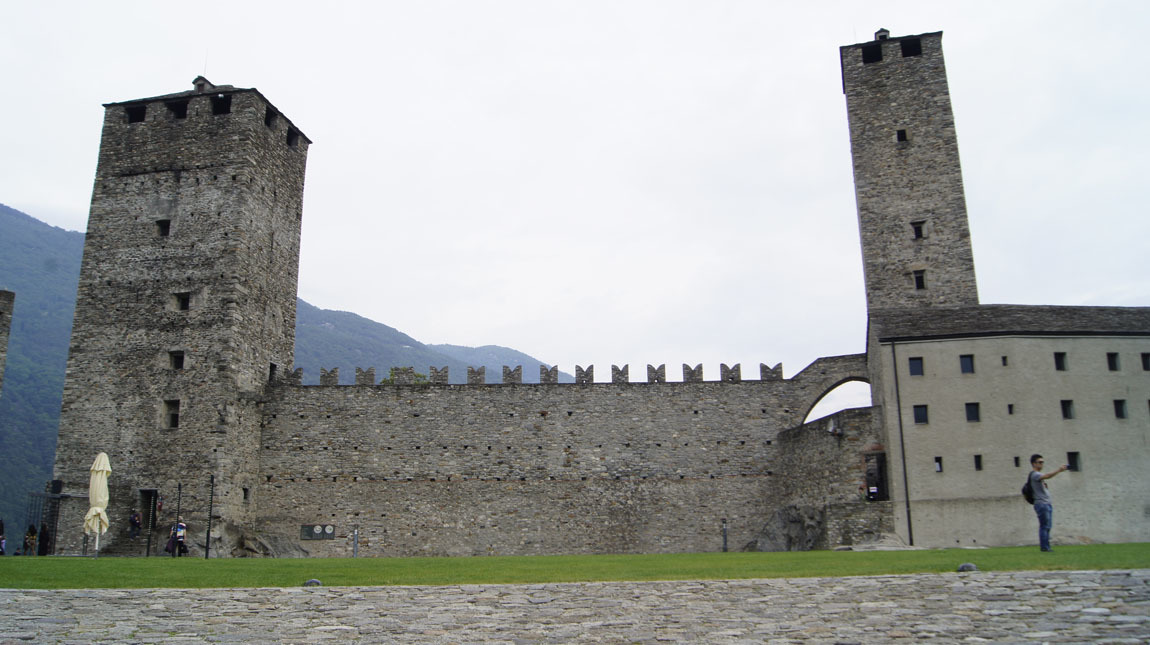 Views from inside the fortress.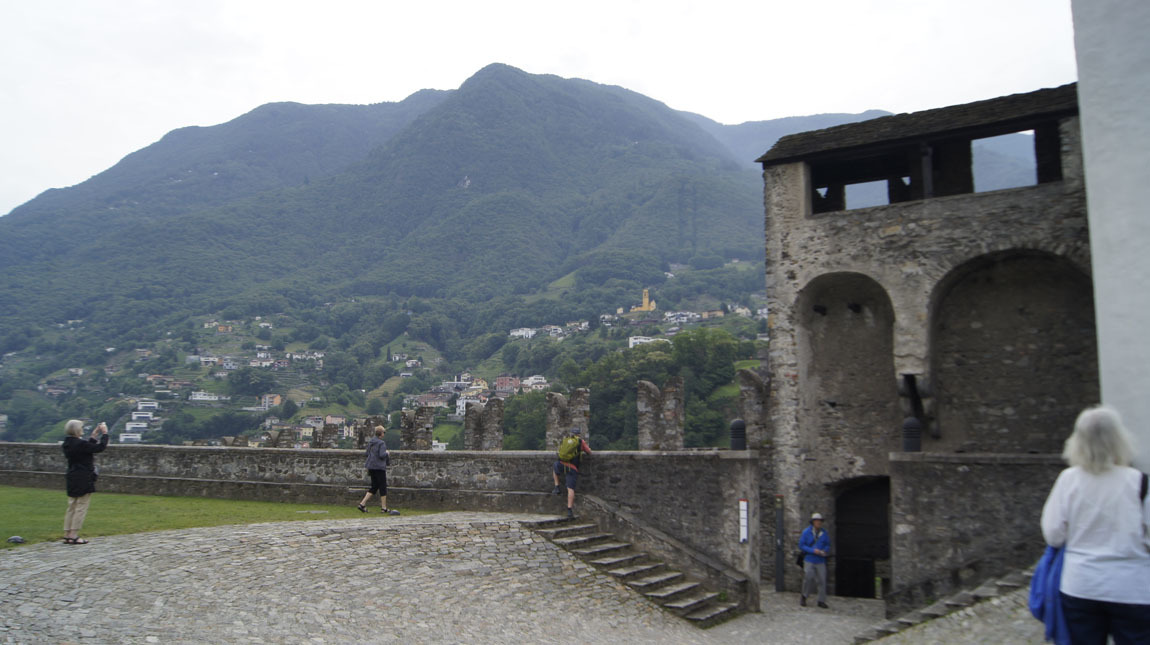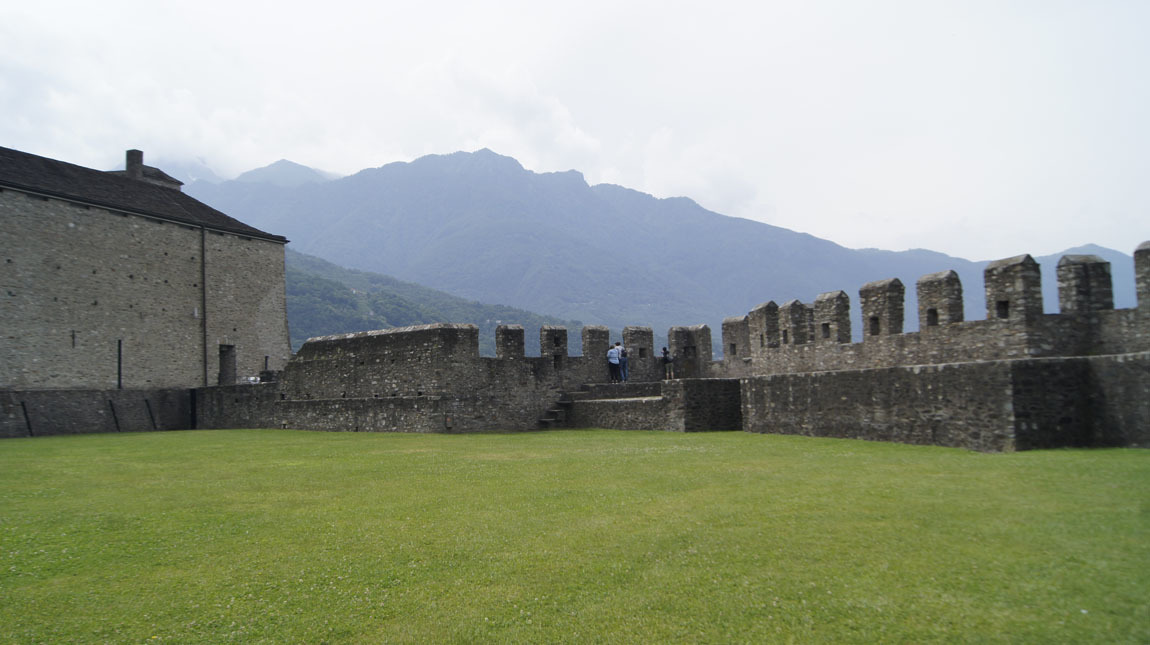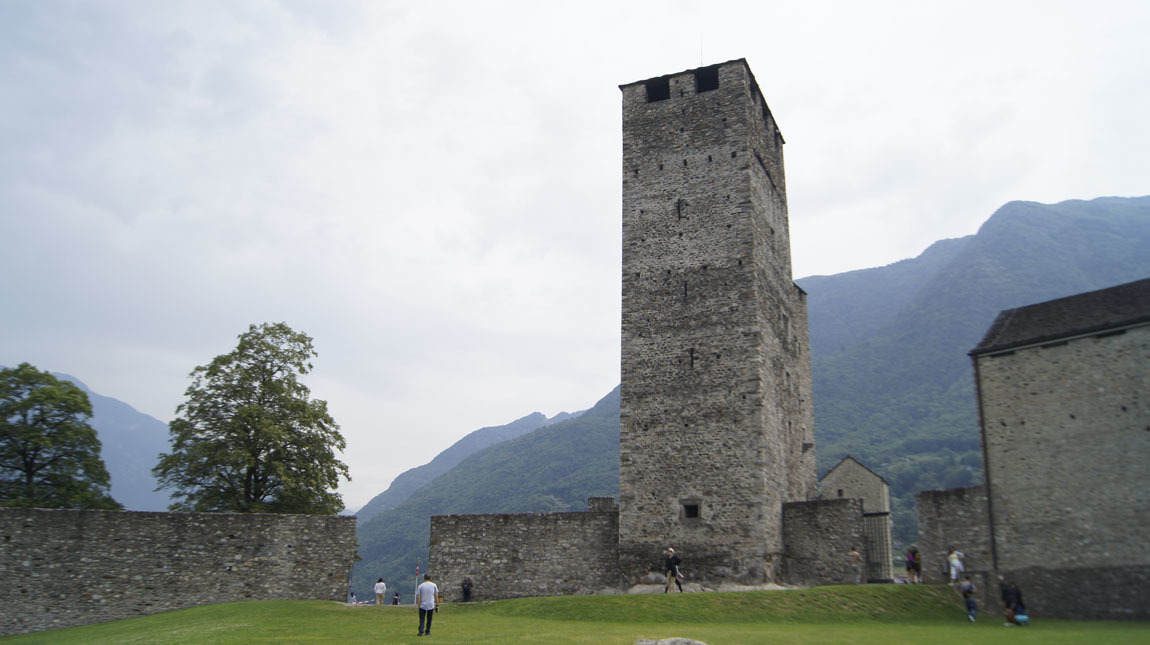 Lunch time! Our coach takes us a short distance to a "grotto" restaurant. This is a small restaurant at the foot of a hill, built from old, cold, stone rooms once used for food storage. Our tour group took over one of the small rooms. We had about the best lunch on our trip here. They brought out three courses, each on a long board that spanned the center of each group table: salamis/cheese/veggies, then meats/risotto/semolina, then three different desserts.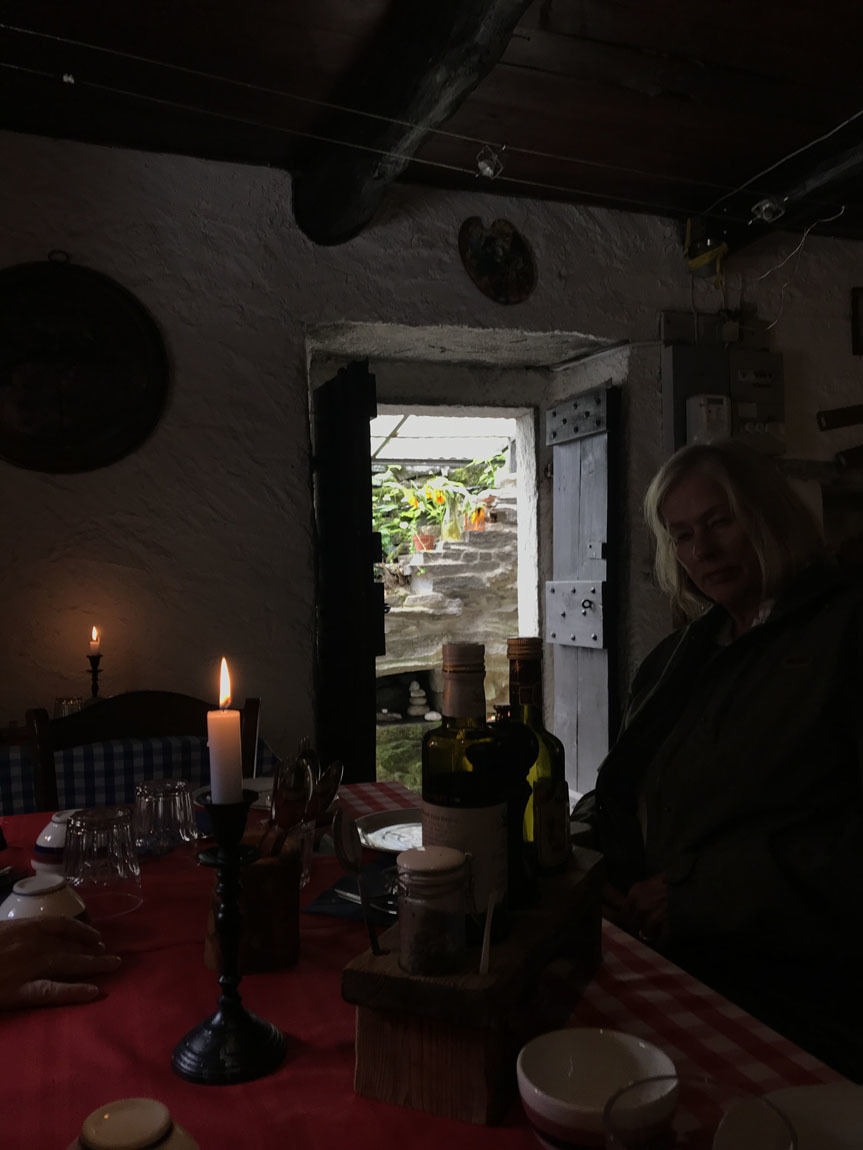 We visited another town on Lake Maggiore, where we enjoyed a great view of the lake and old, narrow, cobblestone streets.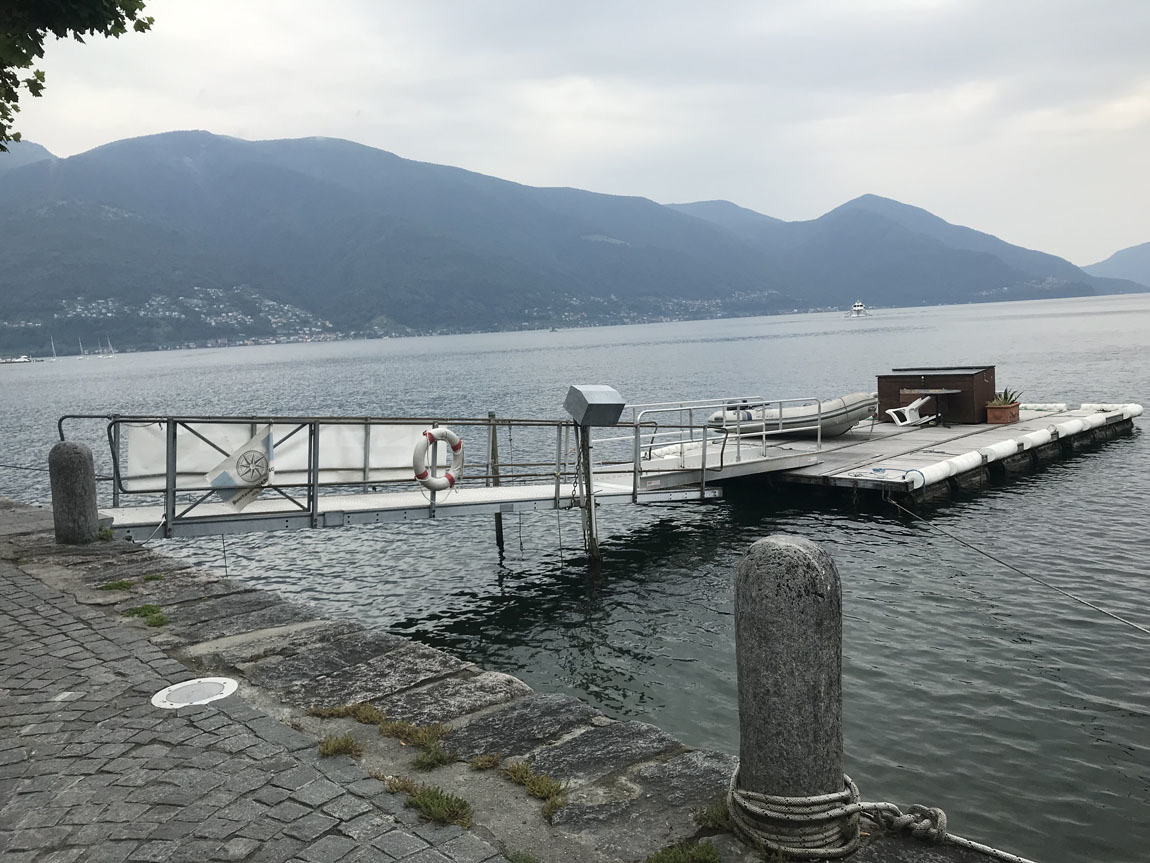 Back at our hotel we rested, then went for a walk on the lake shore. The views were gorgeous, albeit cloudy and somewhat misty. Then it began to thunder and lightning. We hid undercover, then began the walk back to our hotel - and got lost. Finally made our way home with the help of the iPhone. Had wine and appertifs (poo poos) at the hotel and talked with a few other travel buddies.
next Alps trip entry
first Alps trip entry