We slept in today - for a change we don't leave until 10:40 am!
Our adventure today is a boat tour of Lake Lucerne and two of its towns. Odyssey has hired a private boat for our group. We set out across the lake: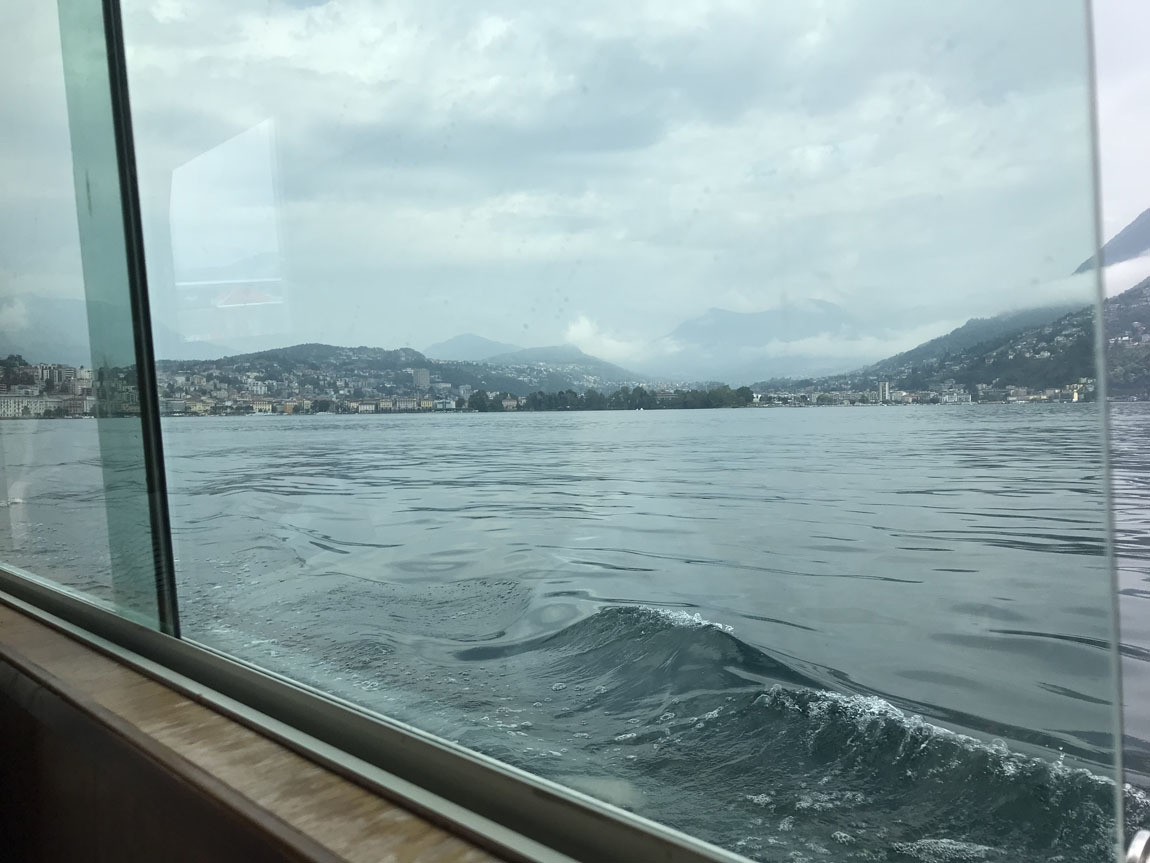 The lake is placid, the sky a bit cloudy.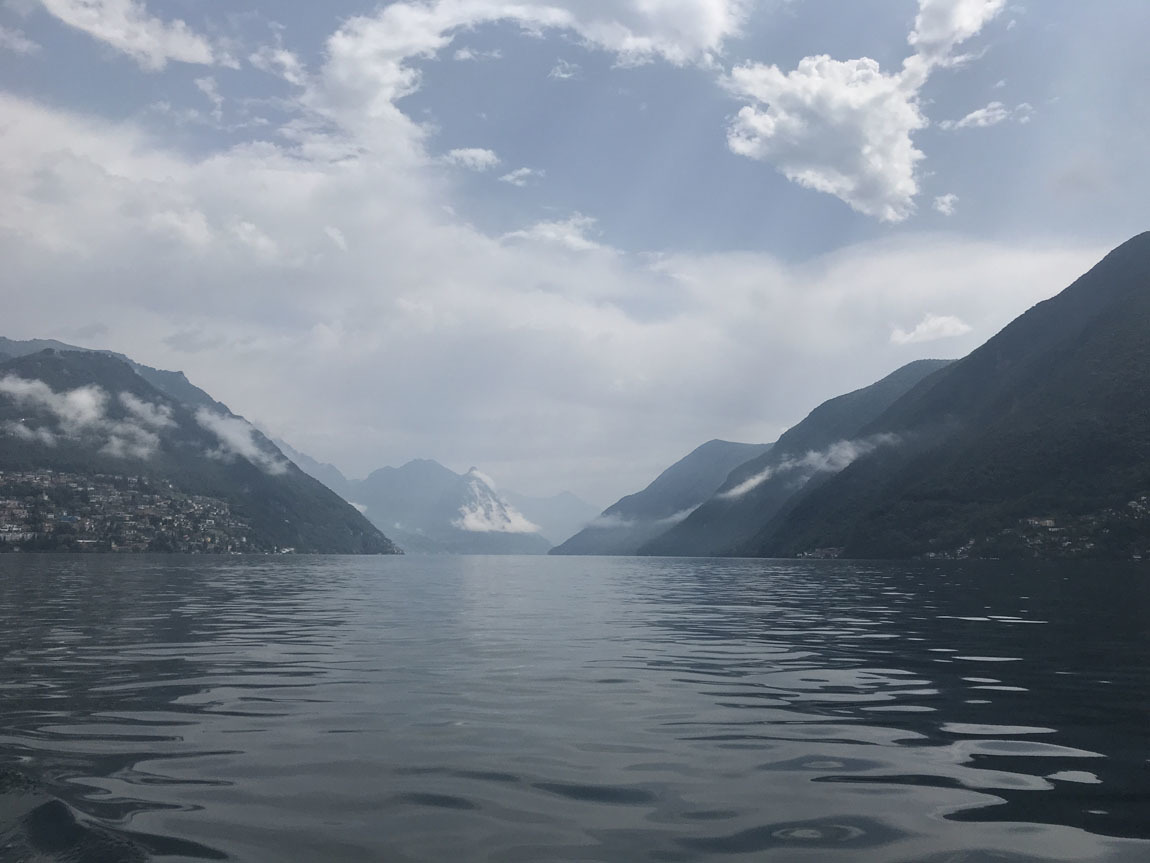 Homes and hotels along the shoreline.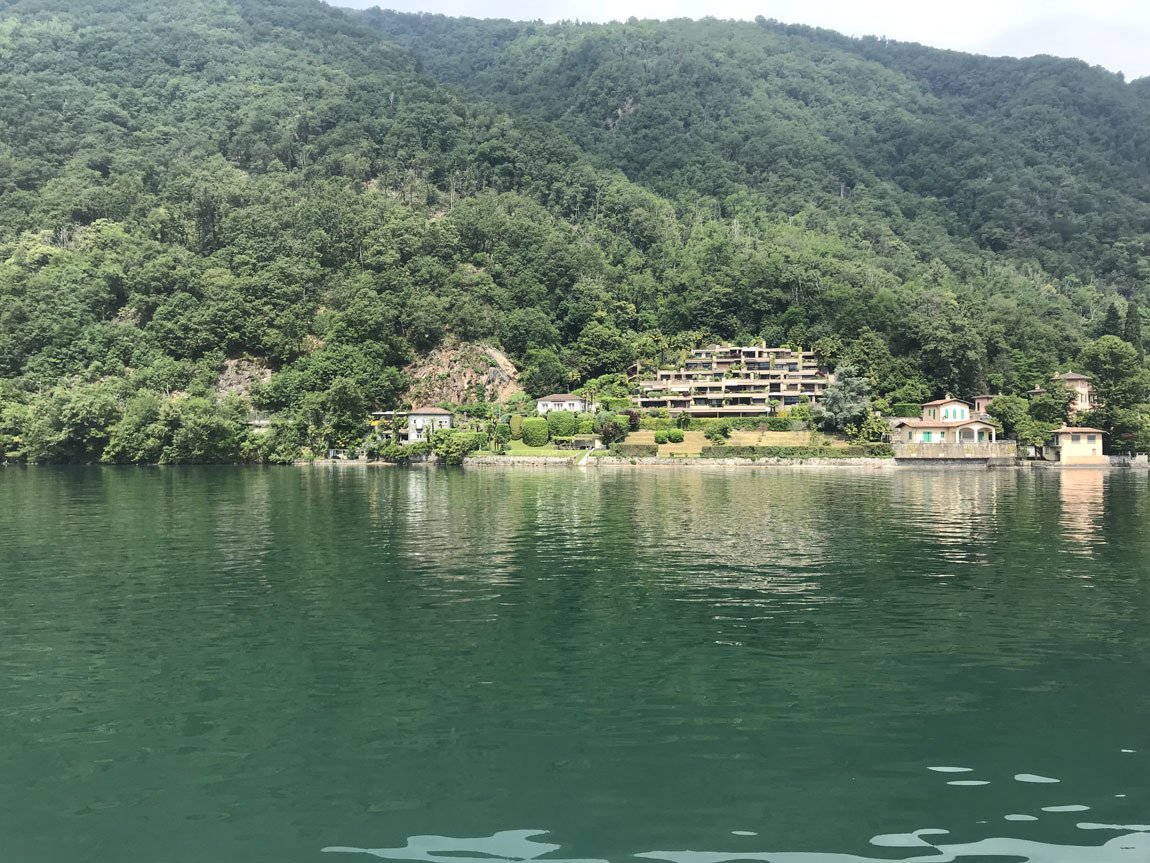 The church in the photo below is the church of Santa Maria del Sasso, above the town of Morcote, where we will disembark for a visit and lunch. The terrace in front of the church is a cemetary.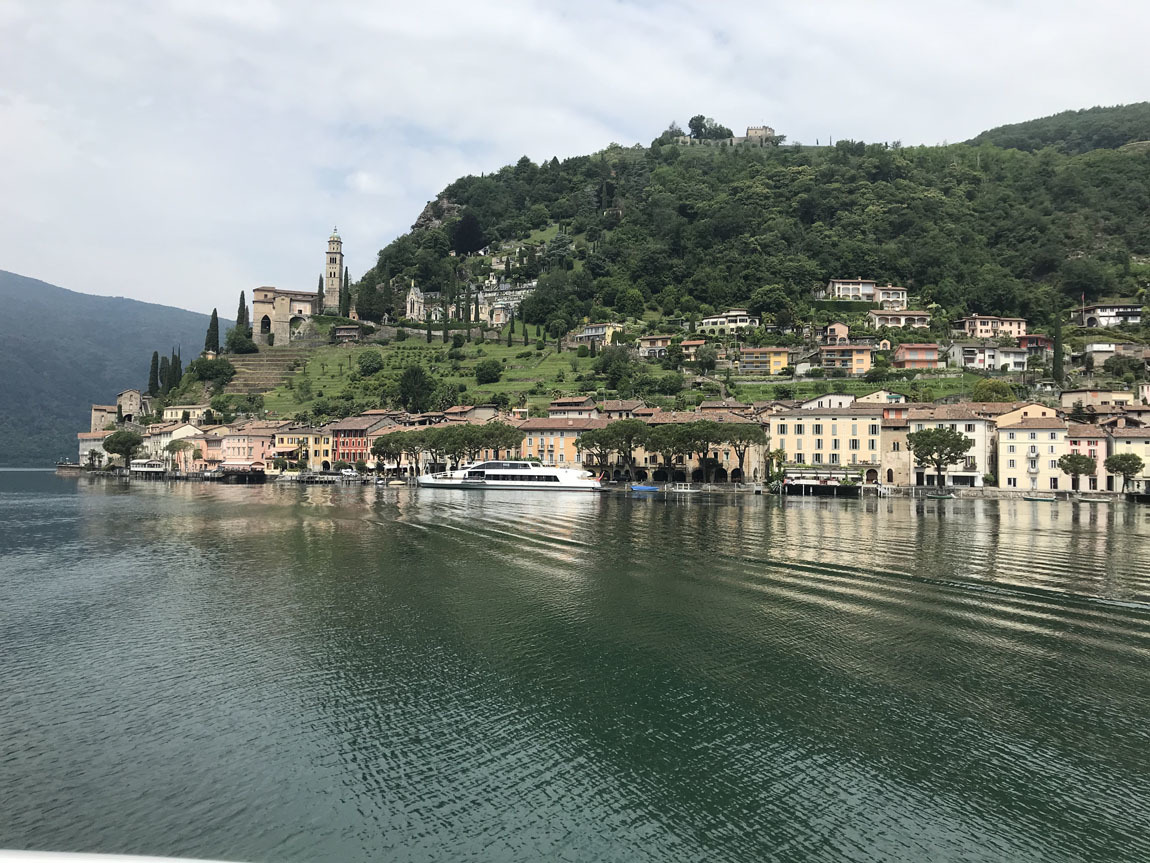 We disembark in Morcote. John and I walk up to the church in the above photo. The path is steep!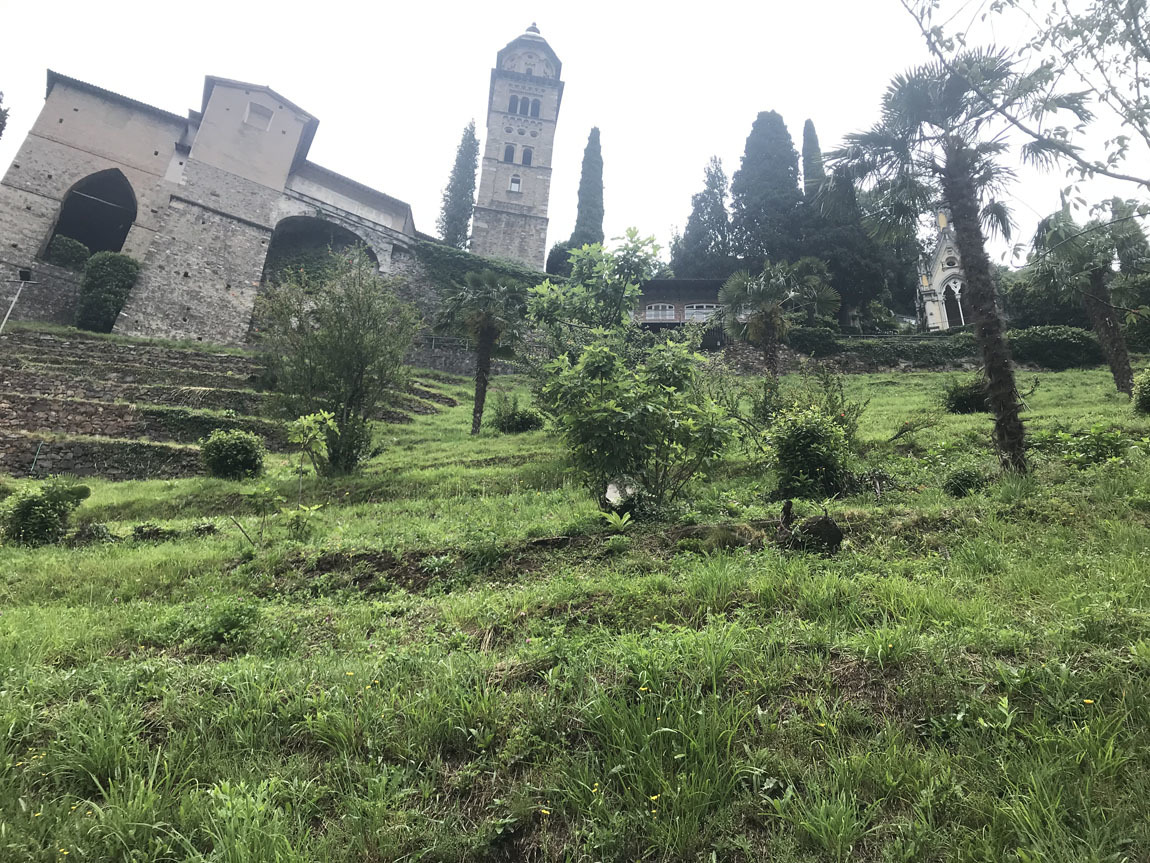 After the church, we walked up and down steps and paths through the cobbled, narrow, steep passageways of Morcote. Such a lovely town! From every vantage was a view of Lake Lucerne. We visited a few of the small shops, then met our group for lunch.
Back to the boat for our return trip. It has begun to rain. I shoot a photo out the boat's window of the steep cliffs rising right out of the lake.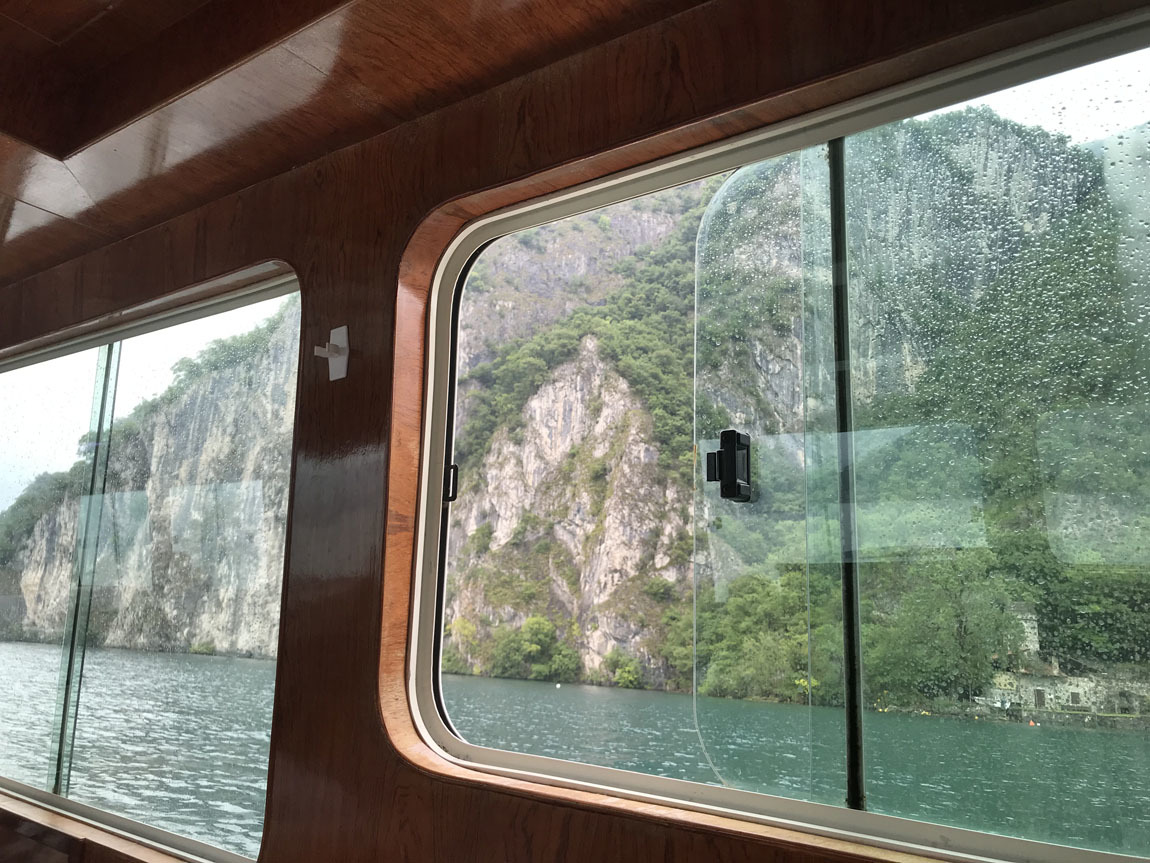 We stop briefly at another town, Gandia, and walk up to a church. It was beautiful, but dank and stinky! I took a quick, crooked photo.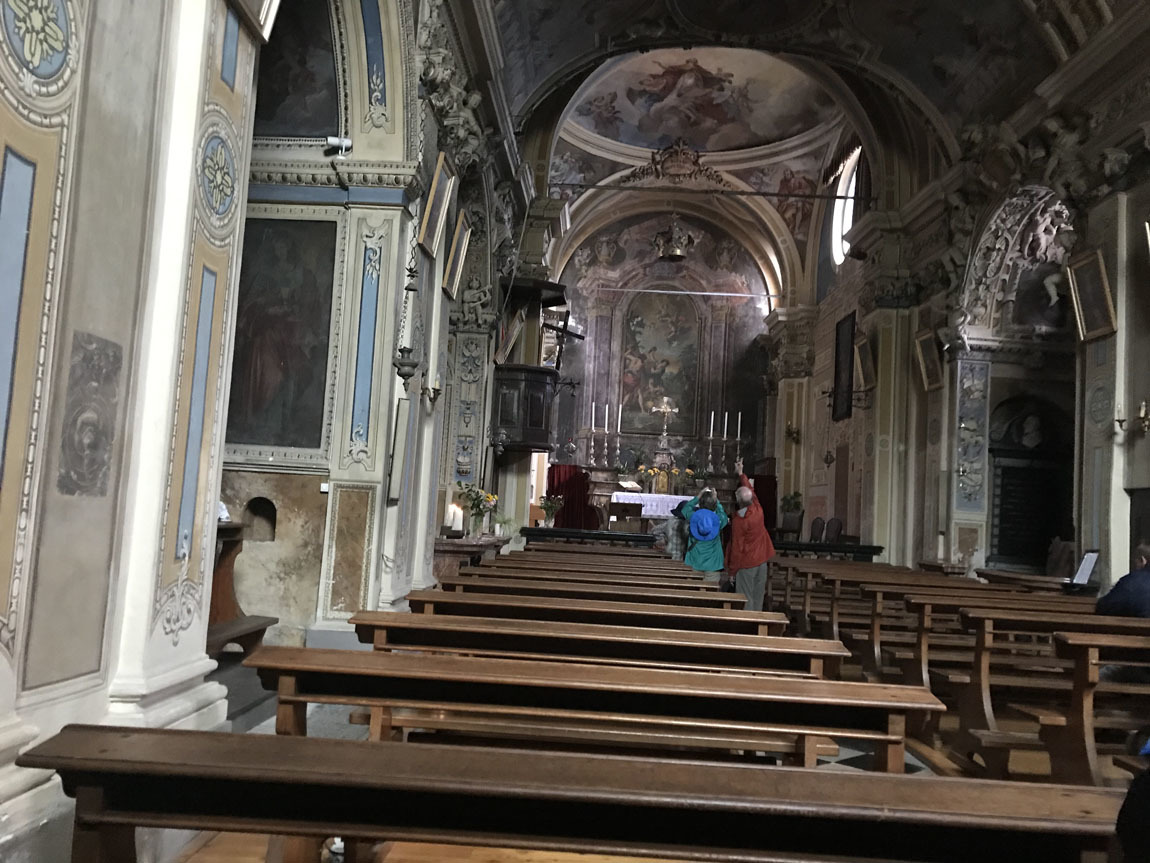 Back in our hotel, we reflected:
"What a pleasant day!"
next Alps trip entry
first Alps trip entry