Today we say good-bye to lovely Switzerland. Its mountains and lakes are astoundingly beautiful. And Switzerland is the cleanest country I have ever been in. Streets and sidewalks are swept, graffiti is washed away, buildings are well maintained. And the roads! No pot holes, no trash on the roads, advanced infrastucture, including bridges and tunnels and overhangs to prevent snow on the roads. And the people were helpful and friendly; many of the waitresses and store workers were especially efficient.
I took a lot of photos on the drive out of Switzerland. Some aren't perfect since most were taken from inside our coach, but you get the gist of the lovely green country sides and tall mountains.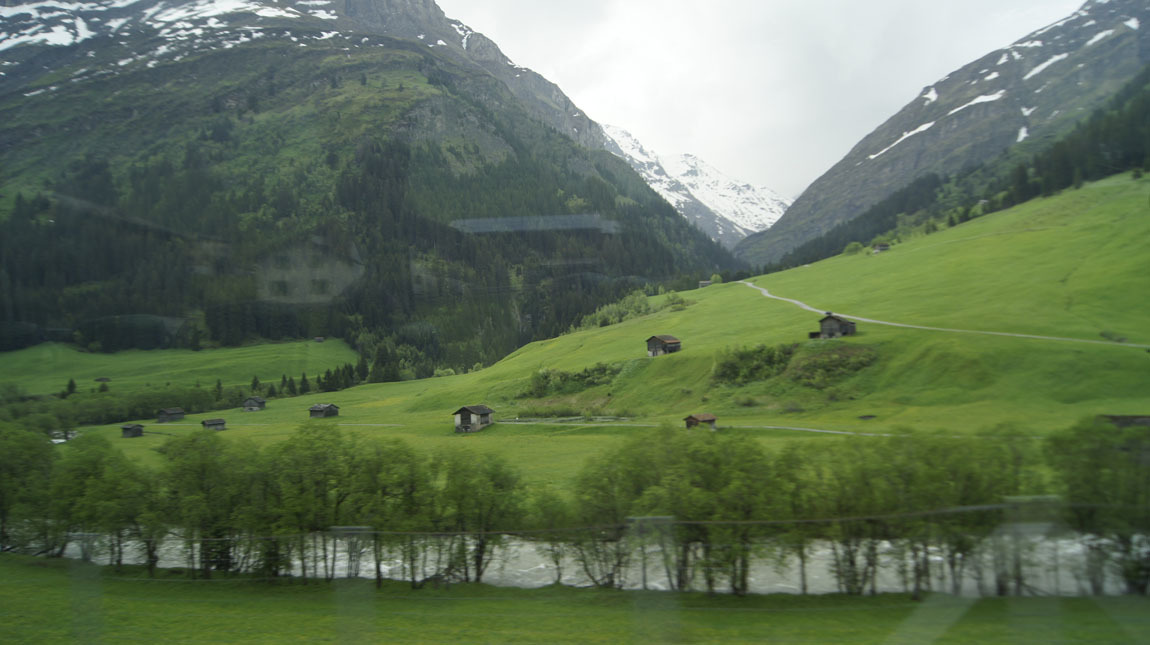 A castle on a hill.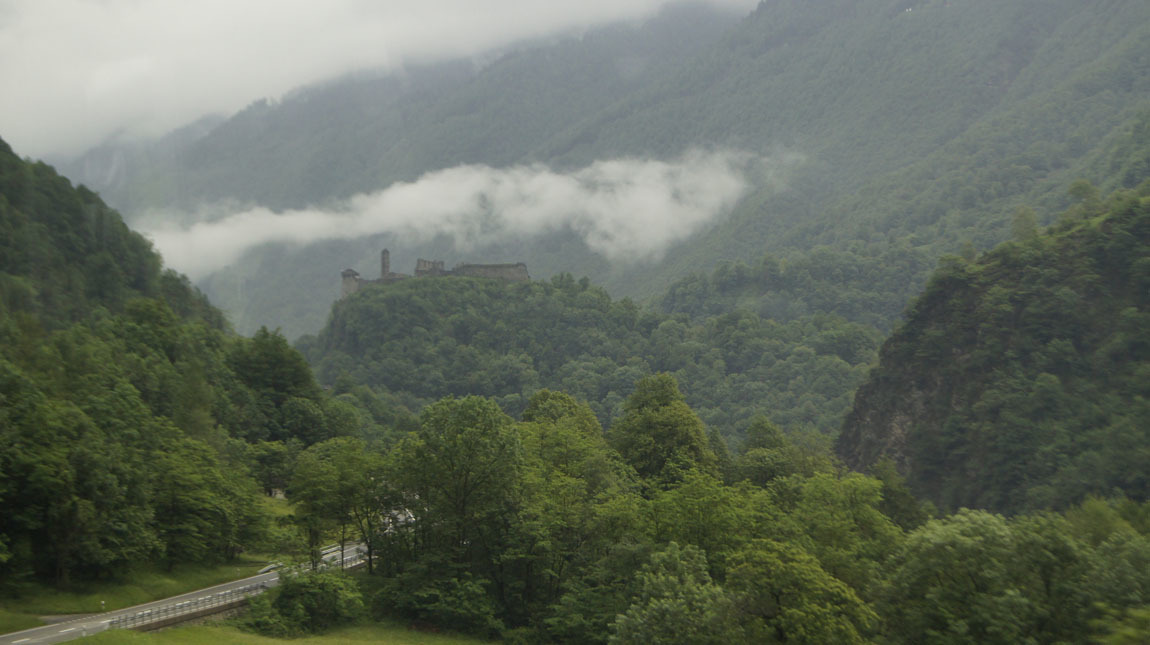 A small house in a lush green field.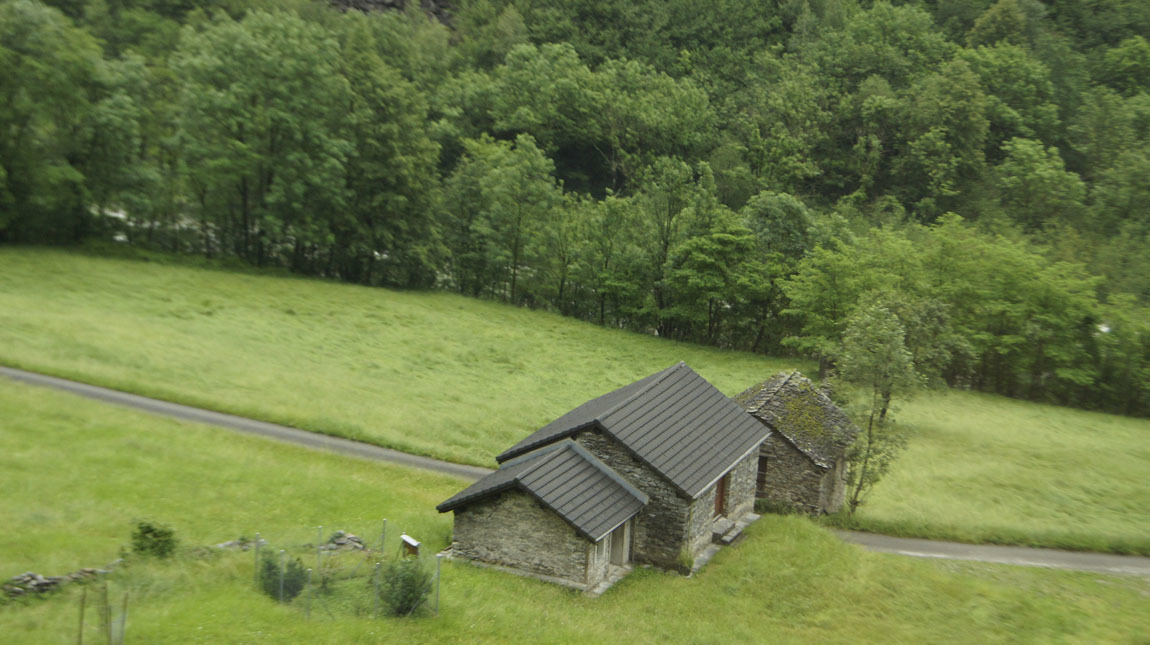 Water cascaded down the tall mountainsides.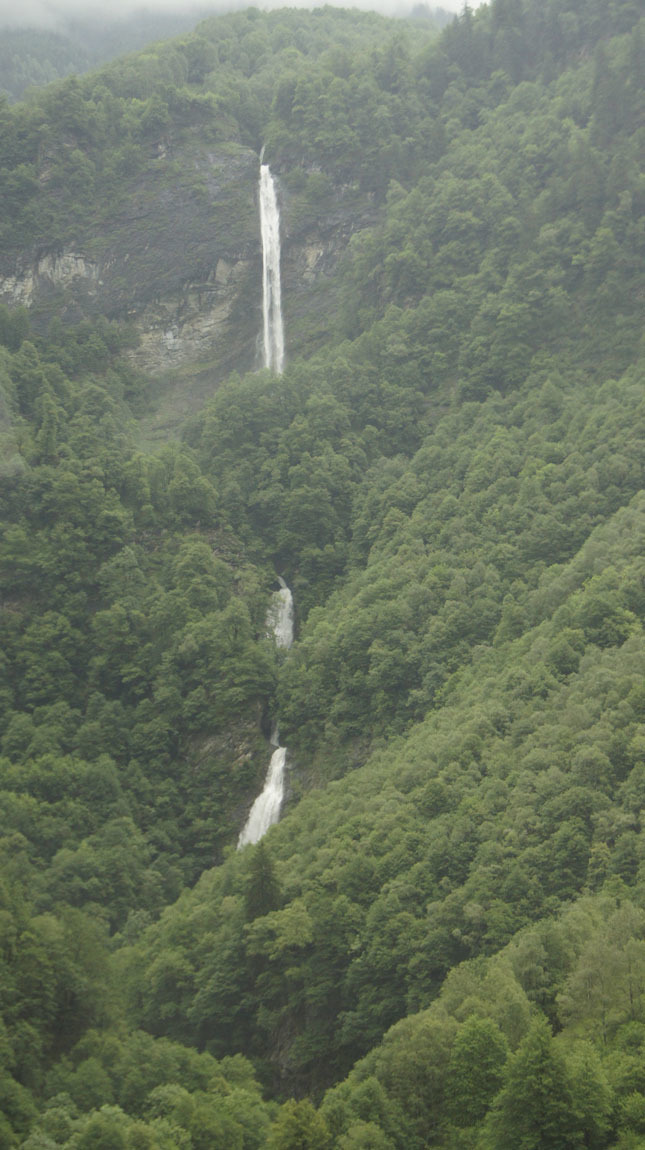 A river rushes through a small town.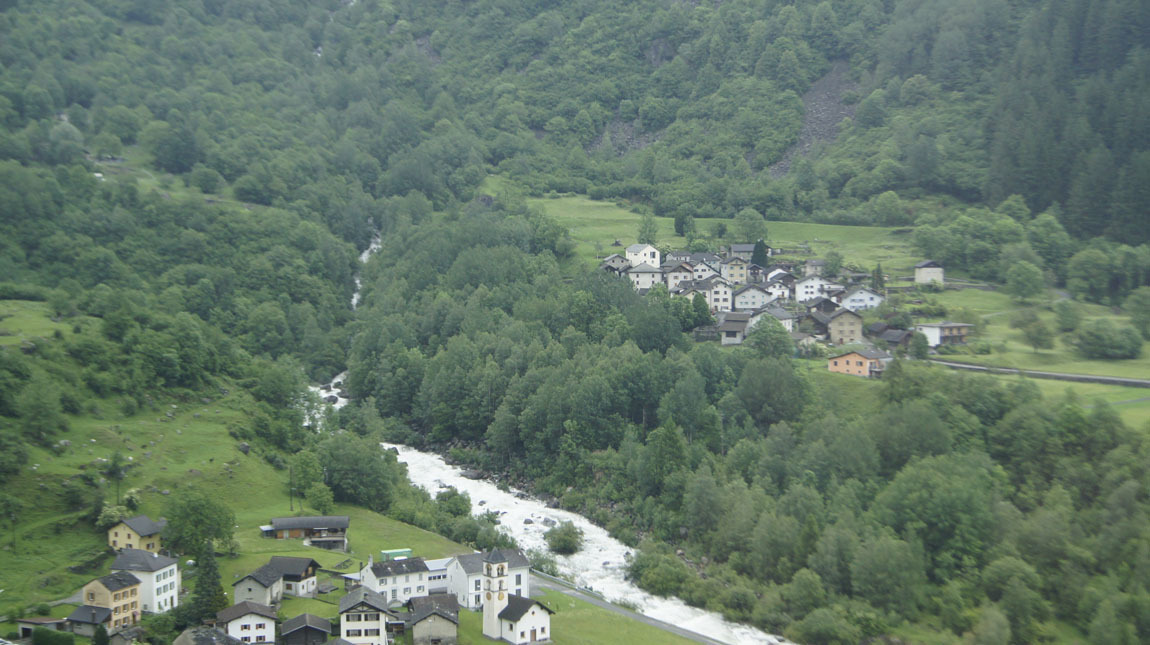 In Lugano, we were in the lake country, and not directly in view of the tall mountains. Today, be are back in the mountains - the Alps.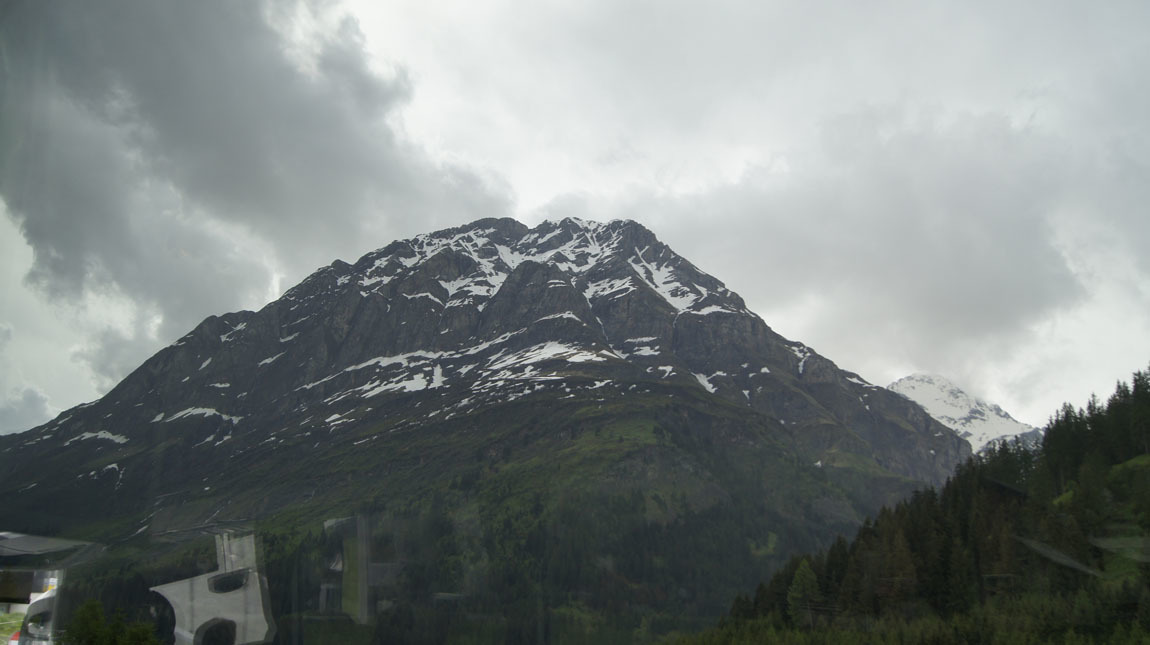 We near Maienfeld, right near the Swiss-Austrian border. Maienfeld is the setting of the fictional "Heidi", and is the center of the Heidiland tourism area.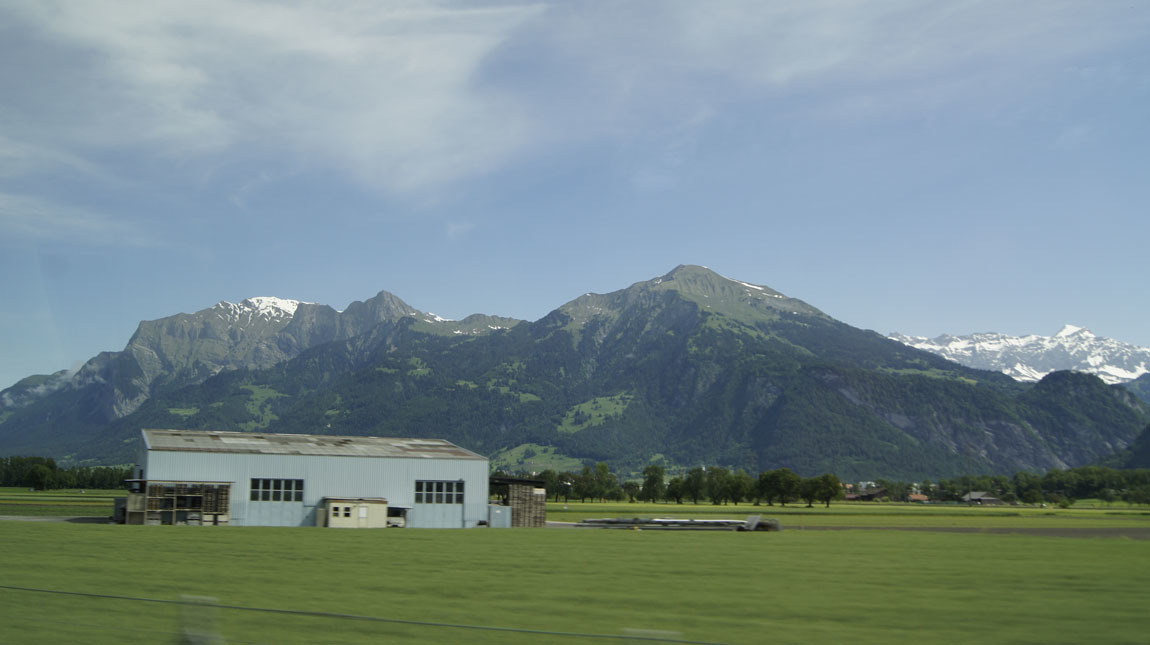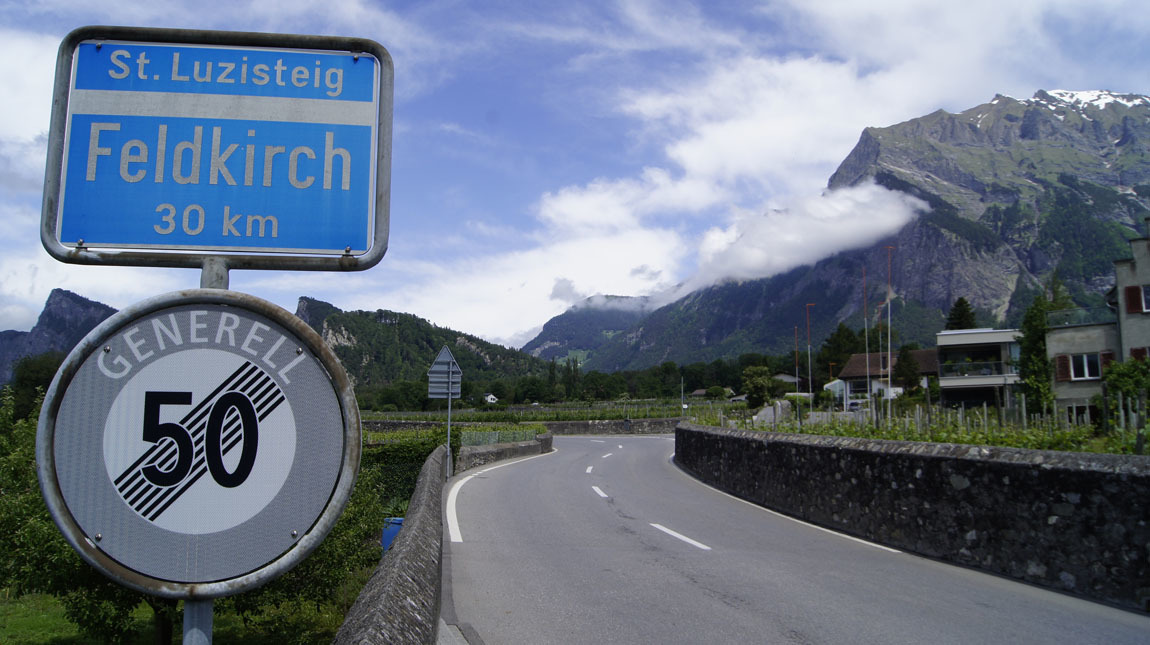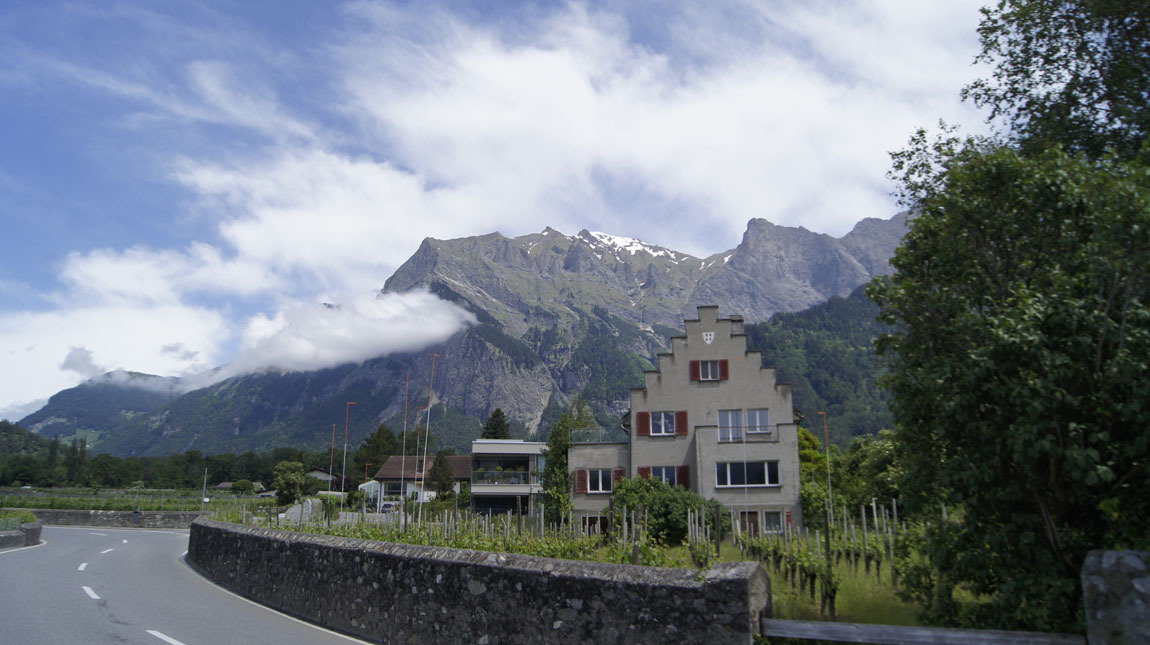 We bypass the Heidi-themed places and instead visit the Schloss Salenegg winery. Here is our coach at the winery: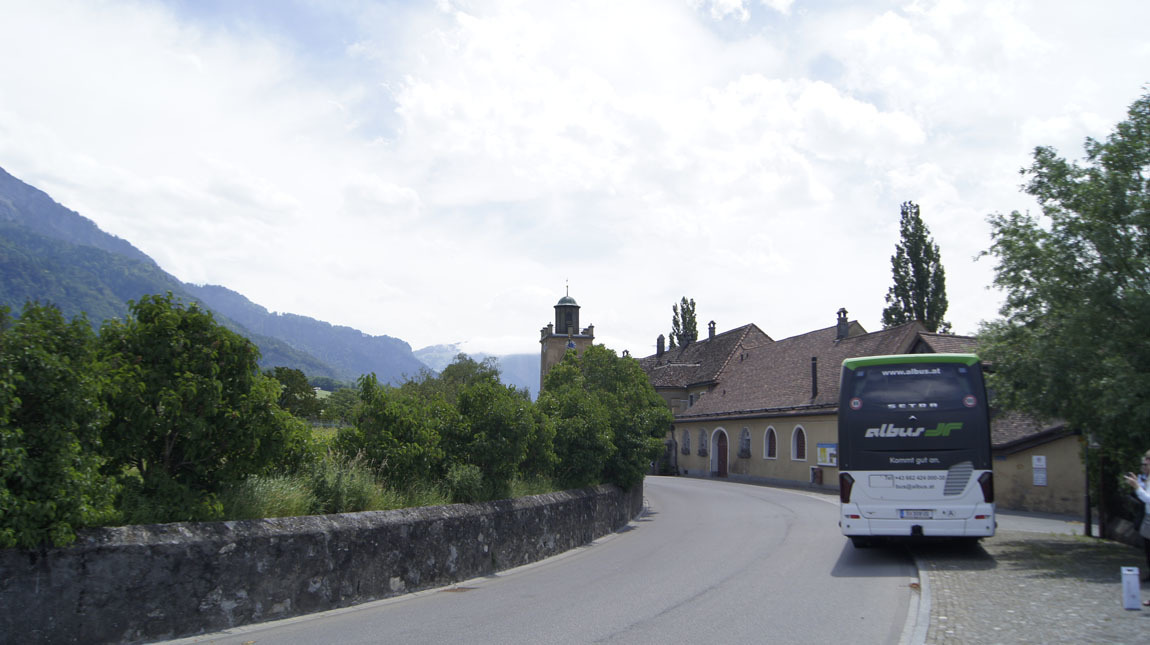 This winery was once a castle. We began our tour in the courtyard.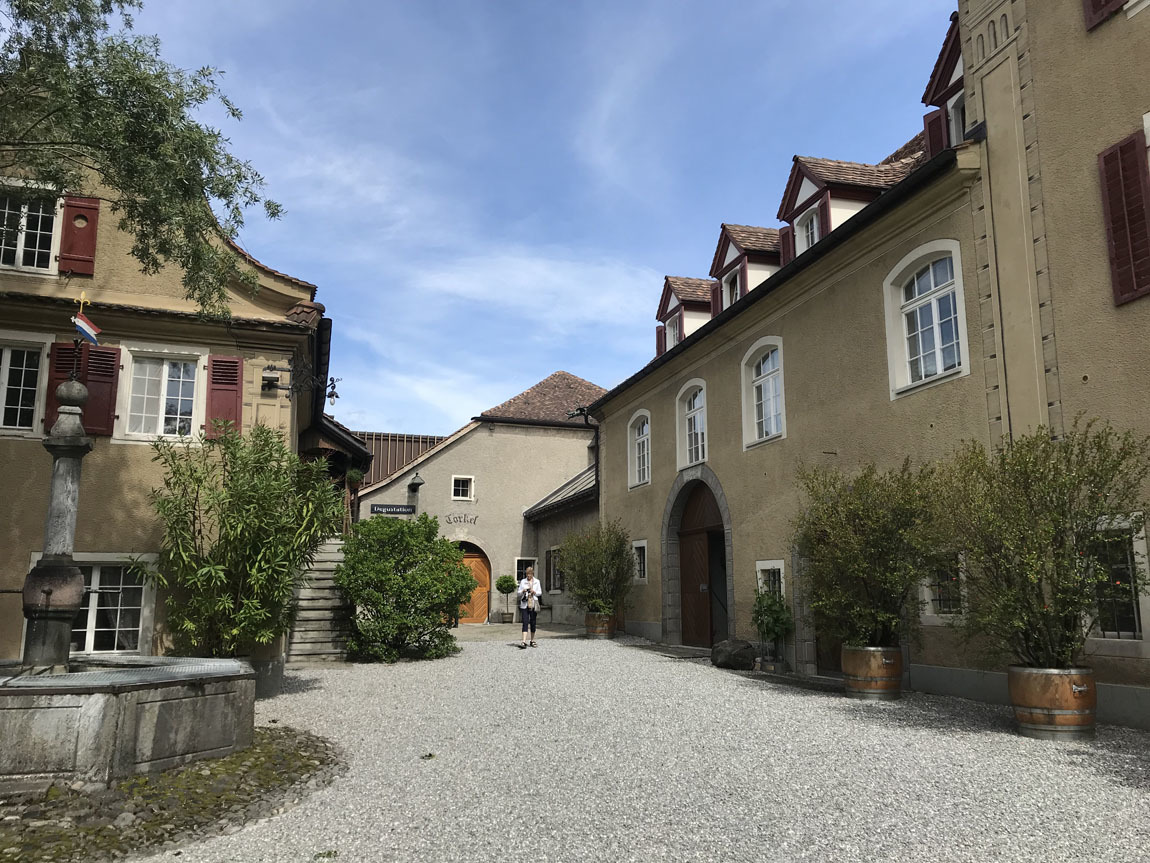 I did not photograph the inside of the winery, not sure why! There old wooden presses with big turn screws as well as modern equipment used in the wine making process. We tasted wines and enjoyed salami, cheese and bread platters, and we bought a couple bottles of wine.
As we boarded our coach to leave, I shot a few photos of the view: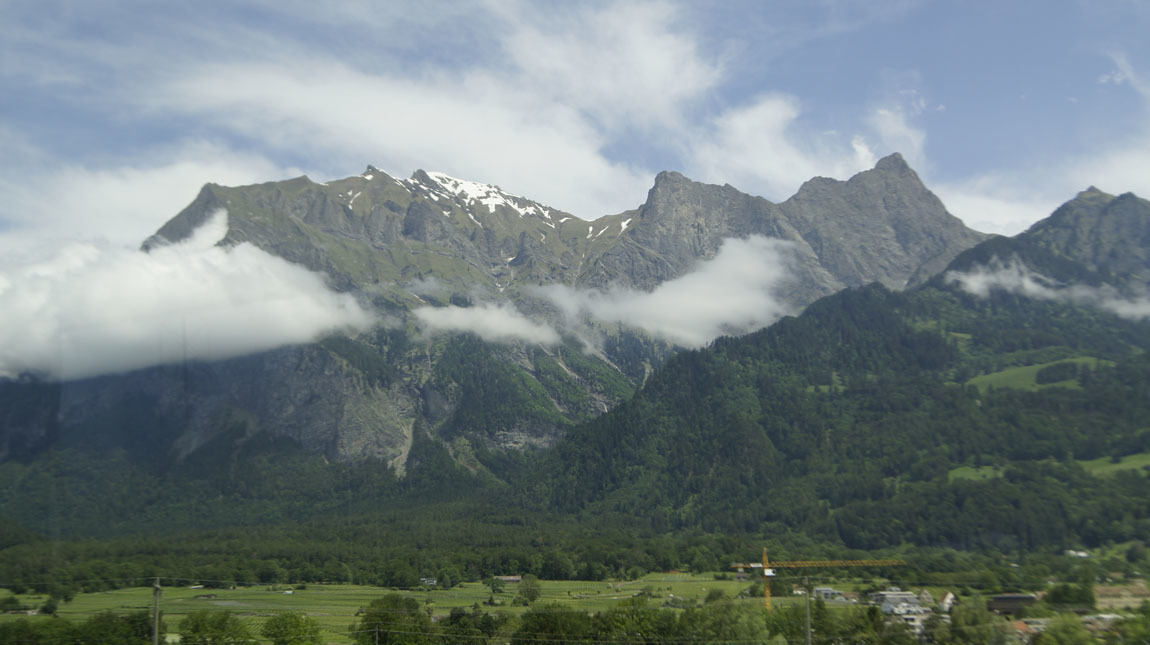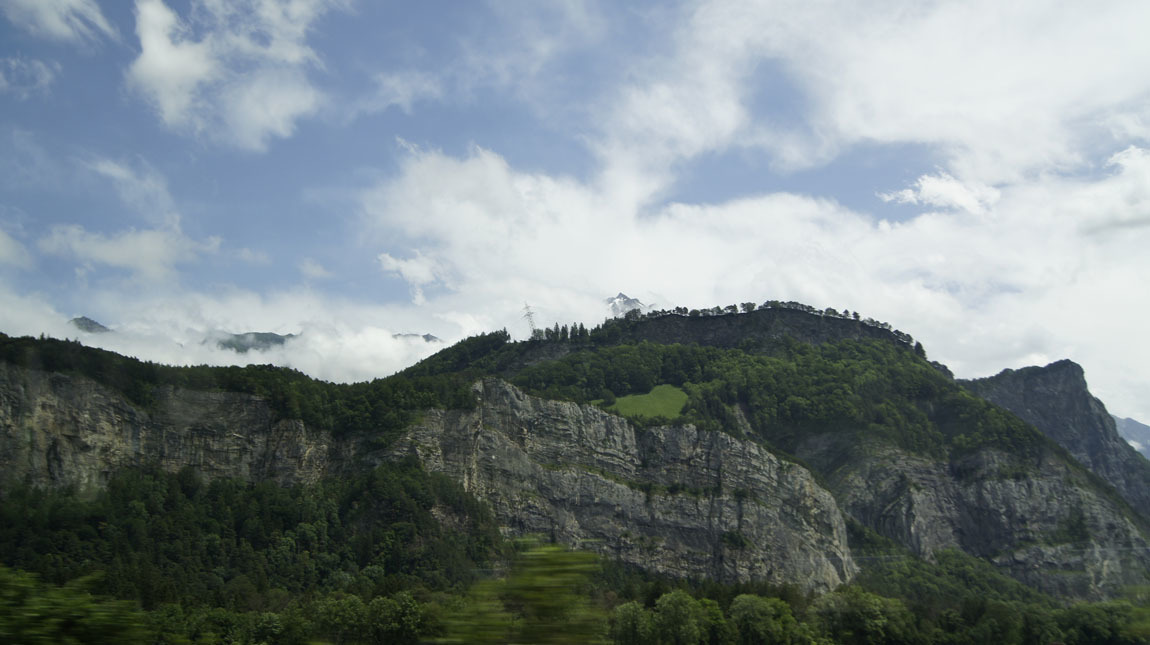 Liechtenstein is our next destination. Road sign: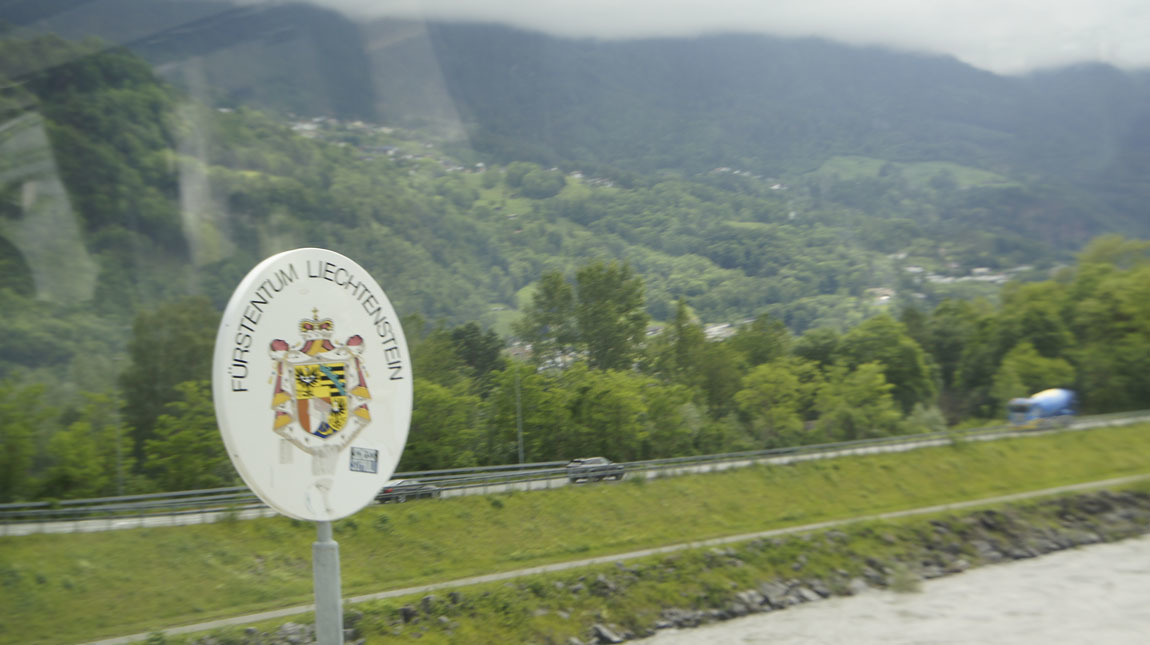 The Liechtenstein city was busy, noisy, and bustling with business people and tourists. On the plus side, it was nestled in the high mountains.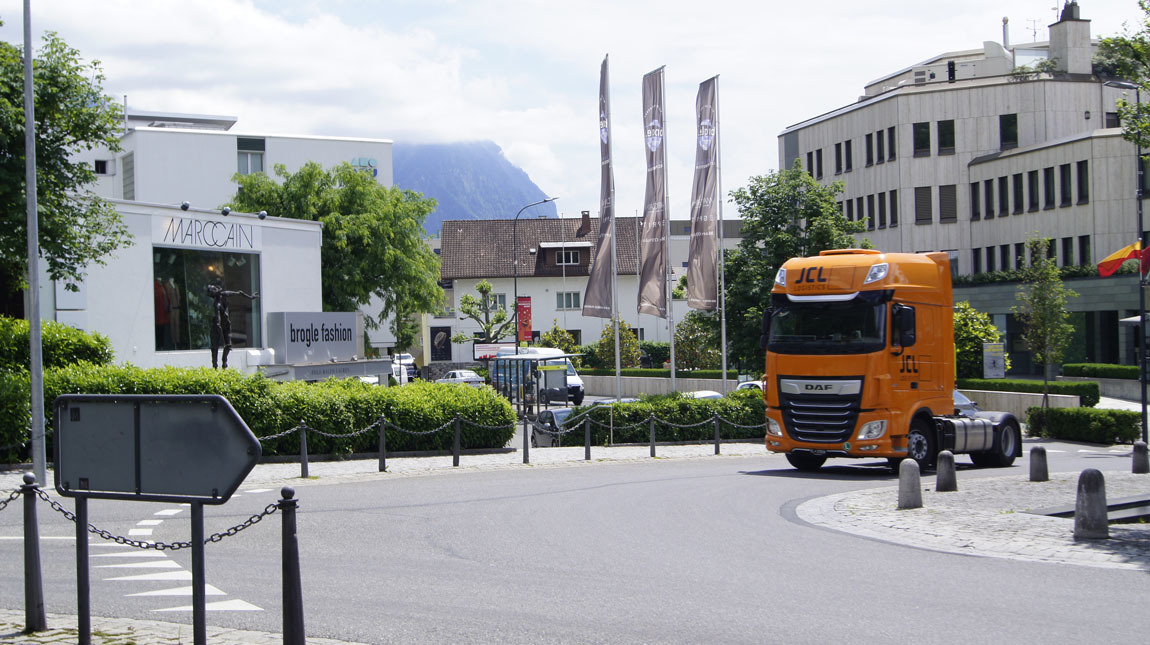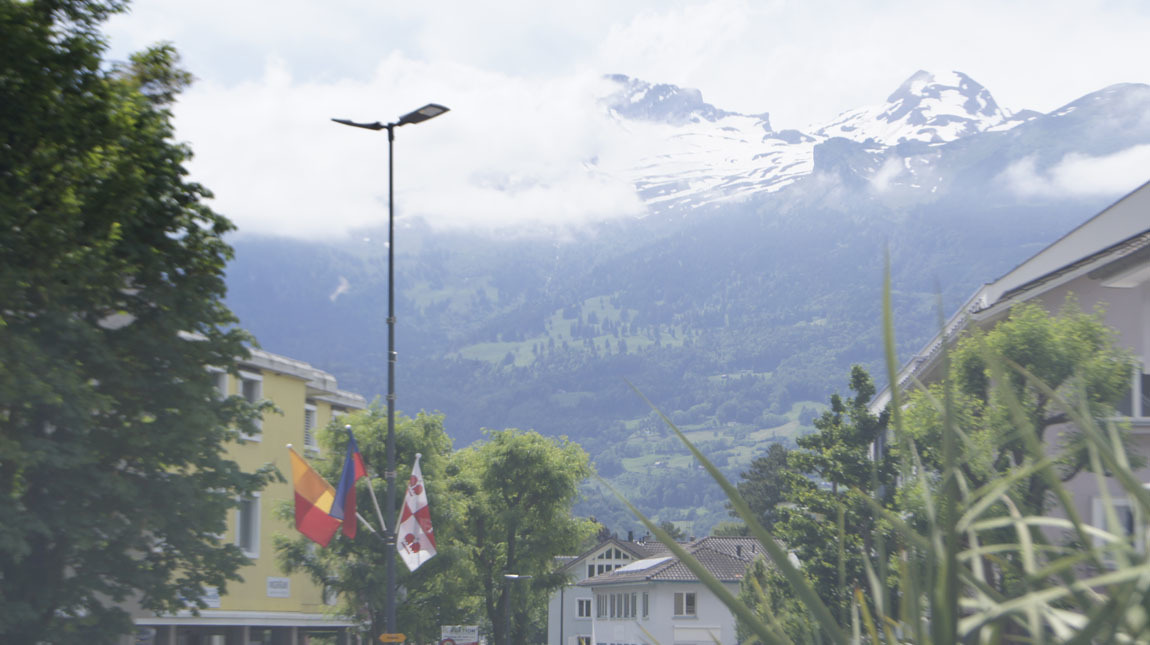 After lunch on our own in Liechtenstein, we were off to Austria. Our hotel for the next two nights is the Hotel Seelos in Seefeld. This is probably our favorite hotel on the trip, and we would have been happy spending more nights (and days) in our large room, with fancy woodwork including big beams overhead. The room opened on a community balcony that overlooks the town, mountains, and ski area.
After dinner at the hotel with the group, we had a peaceful evening enjoying the view from our room.
next Alps trip entry
first Alps trip entry