Today is our last full day in the Alps. Tomorrow we leave very early for the Munich Airport and our direct flight to Denver. But that's tomorrow; today we are off to visit the Eagle's Nest in Berchtesgaden.
What's the Eagle's Nest? It's a retreat at the very top of a high, steep mountain. It was built by Martin Bormann for Hitler. The construction was rushed and no expense of money or life was spared - many workers died because the terrain was rugged and often covered with snow. On completion, Hitler used Eagle's Nest to entertain visiting dignitaries. Hitler himself went there less than twenty times, as he lived elsewhere when he was in Berchtesgaden.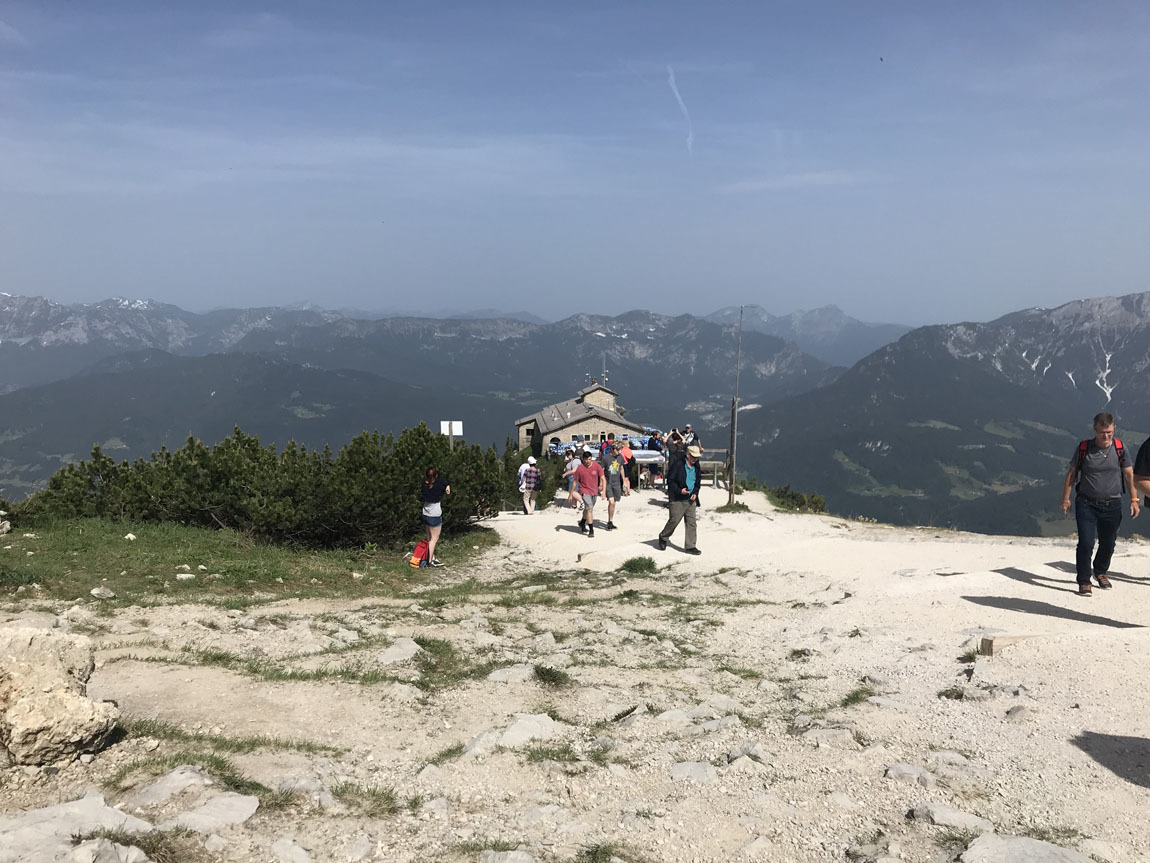 A "mountain bus" takes us along with a lot of other tourists up a windy, steep road. Then we walk through a tunnel to a large, brass elevator. Hitler was claustrophobic, so it was built large. We tourists squeezed in, about 30 people for the short trip up through the mountain to the top. It was crowded with tourists when we got off the elevator, but the view was good.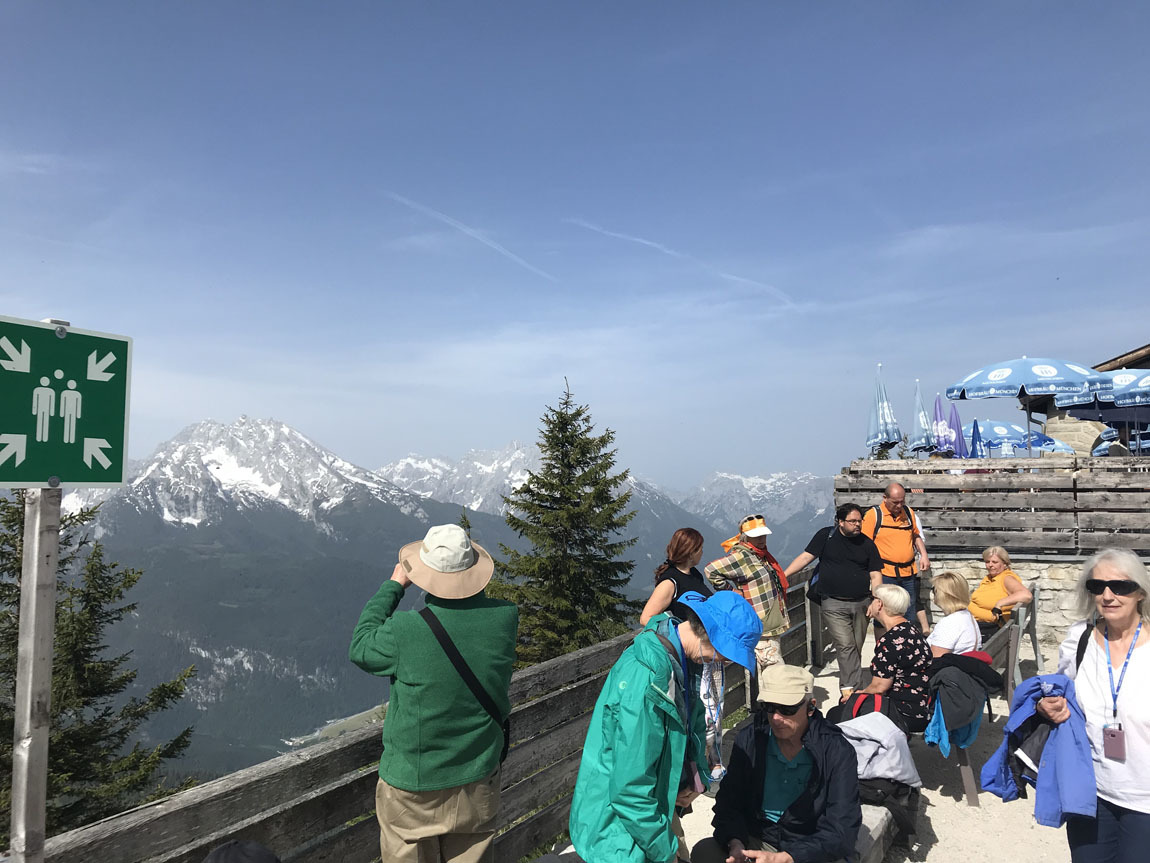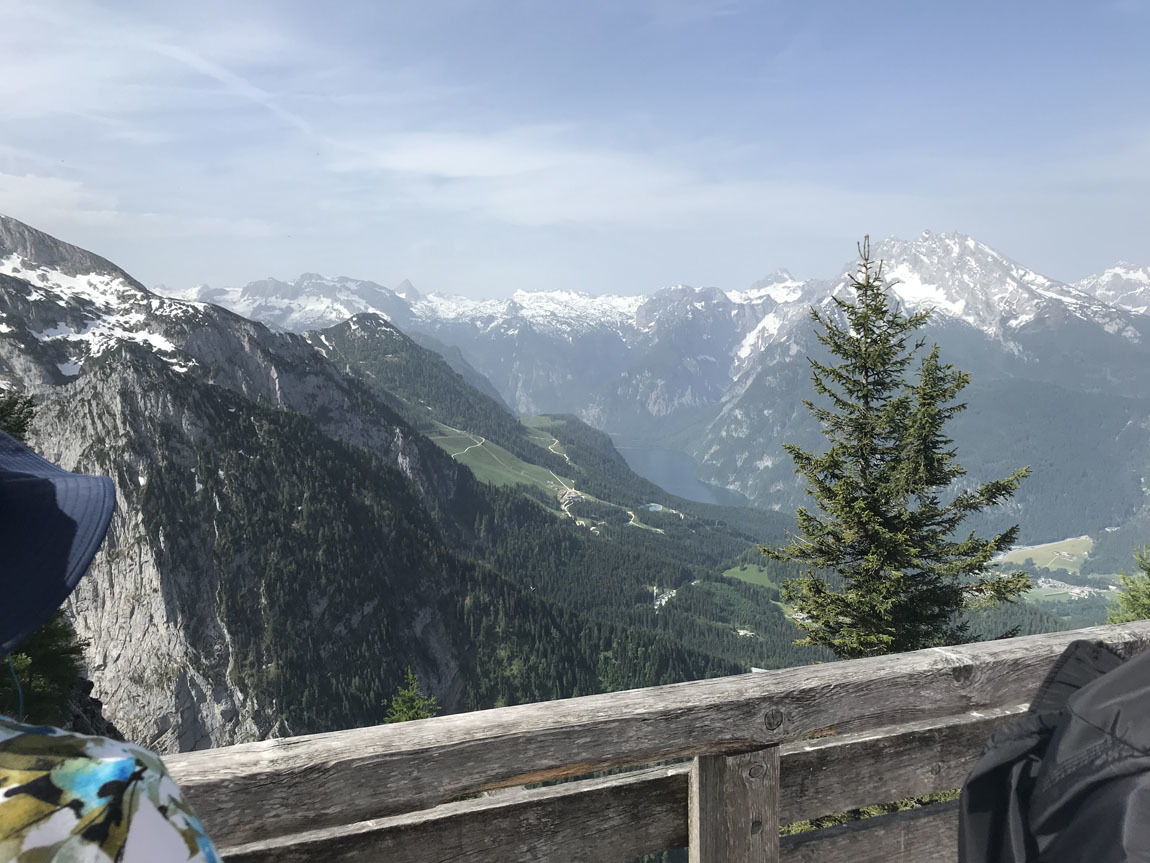 There wasn't much to look at at Eagle's Nest except the view. There was no museum or relics, just a small restaurant. We spent over an hour up there with little to do, so we sat at a table and had a beer.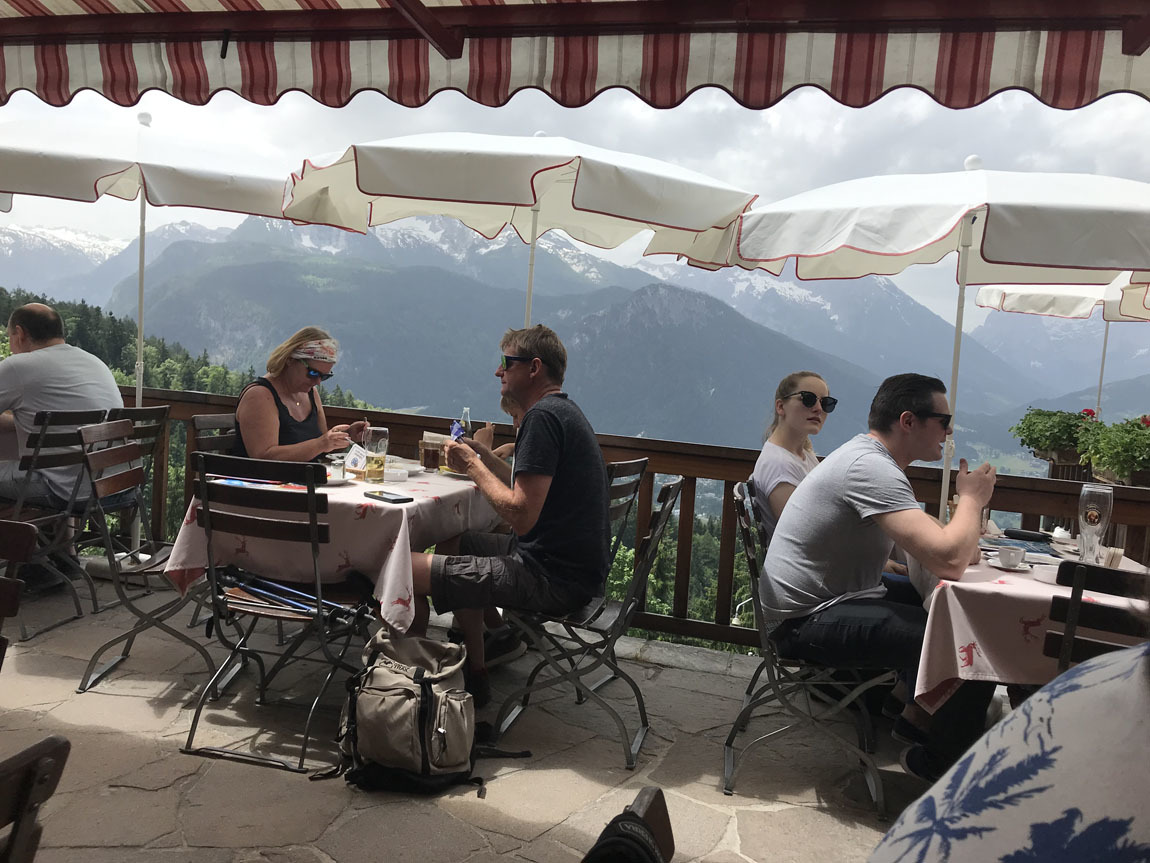 Other than the view, I found the Eagle's Nest creepy. We would never have chosen to visit this site if we were traveling on our own.
We went back down the elevator and the buses. At the bottom, we were happy to board our own coach. Just a short drive on the coach brought us to an amazing restaurant on the side of a mountain with a fantastic view. We sat and chatted with members of our group as we enjoyed Wiener-schnitzel, then a huge cream puff layered with cherries, ice cream, and whipped cream.
Back to Salzburg for our last night in Germany. After the Odyssey farewell dinner, we went to bed early, as we have to leave about 6 a.m. the next morning. We traveled to the airport in a small van, and the driver took the "back roads" since the highways were reportedly congested. I liked this drive - we got to see a lot of small villages. It was a pretty way to end our visit to the Alps.
Great trip, and a big high-five to Odyssey and the Roaming Buffs!
first Alps trip entry