I kept a handwritten journal of the trip. Here is my entry for this morning.
John got up early and went fishing, while I watched a monkey in our tree and got some great coffee and sent a couple emails. All last night, we enjoyed the sounds of the hippos, knowing we might never hear them again. We packed up and had our last breakfast on the Royal Zambezi Lodge deck. Got in the safari truck, looking wistfully back at the lodge as we drove to the airstrip.
That said, here are my photos from the morning.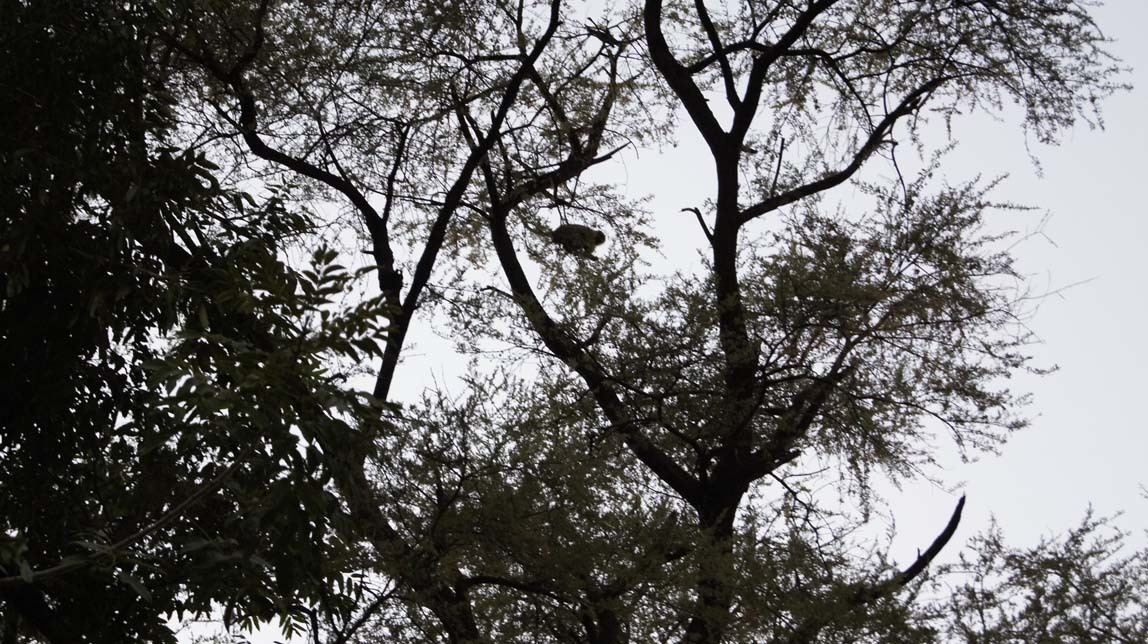 View at sunrise: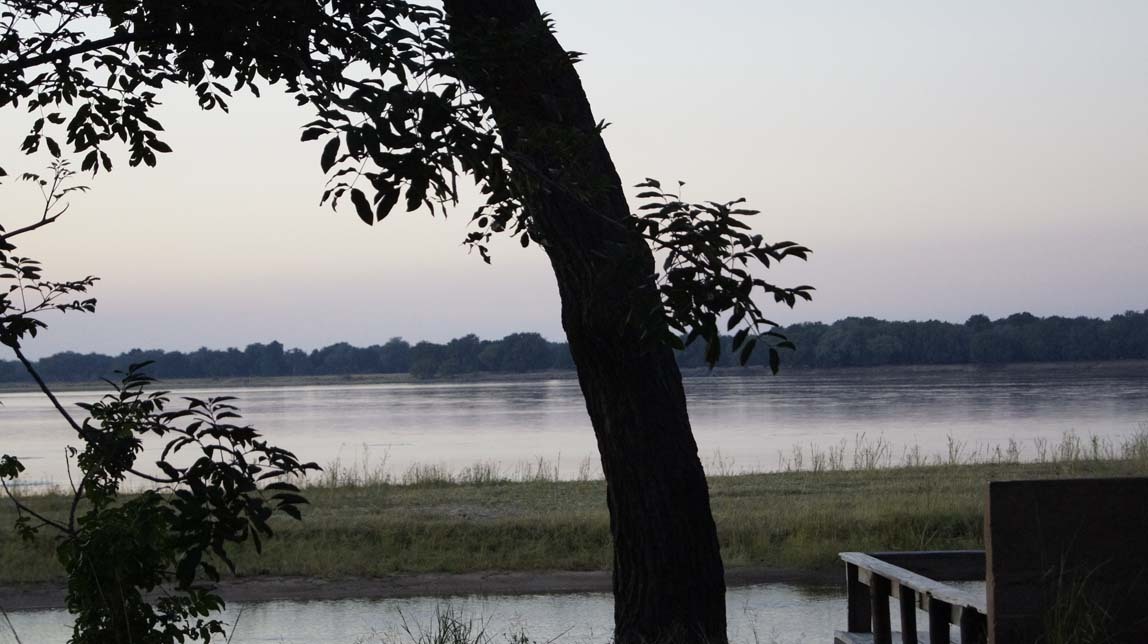 Breakfast table: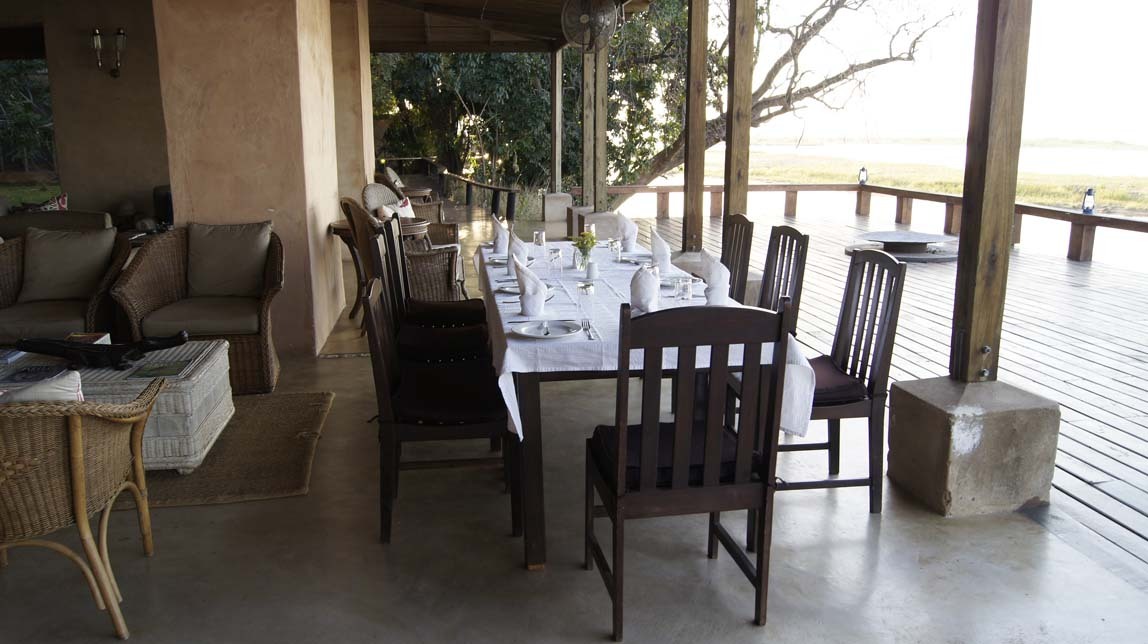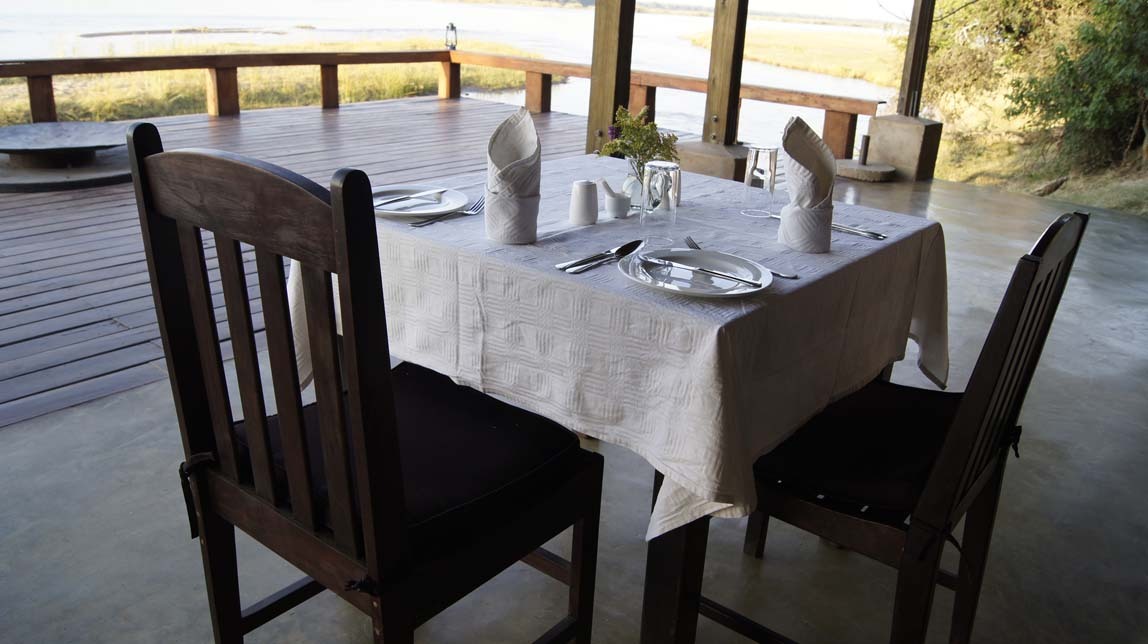 The view: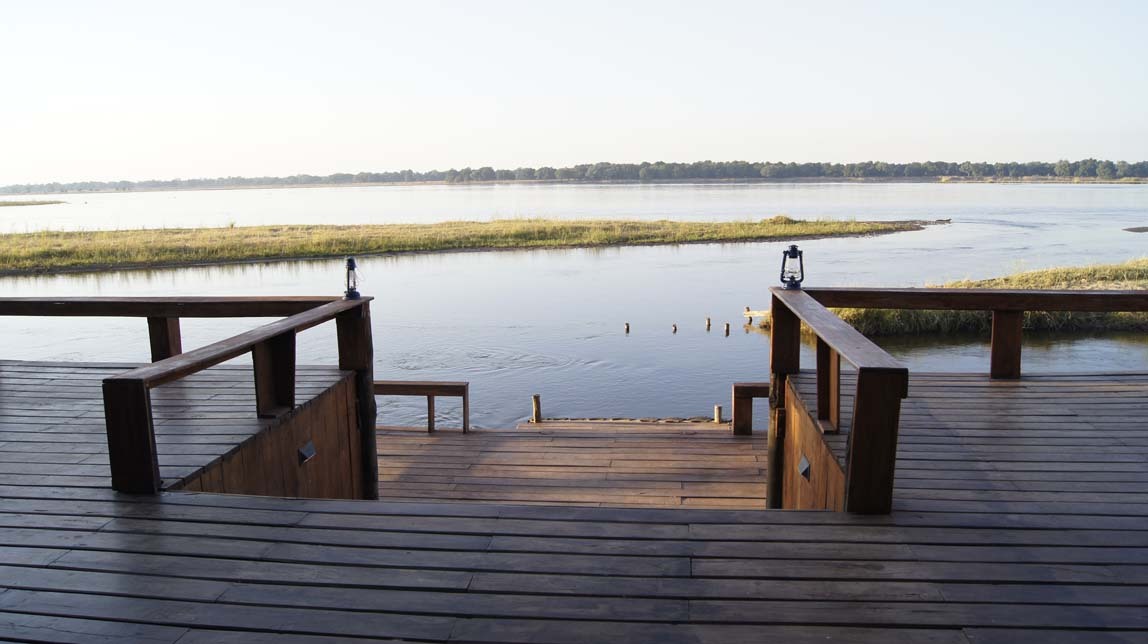 Bye-bye hippos: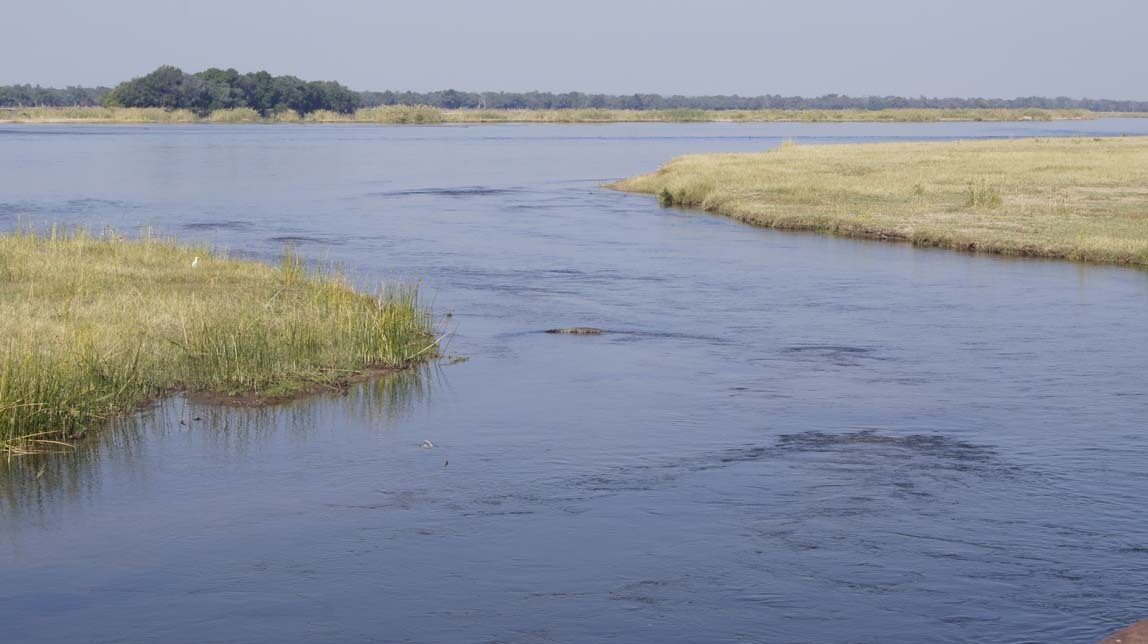 We are just about to leave. John talking to the chef. That's Simeon on the right.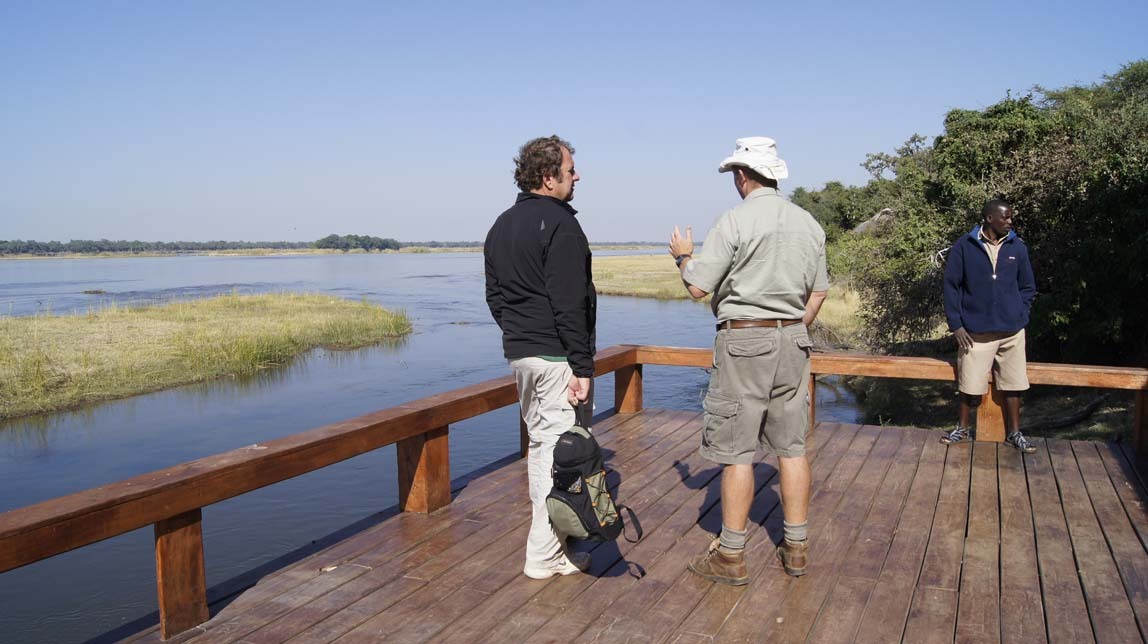 The entrance to the Royal Zambezi. Our bags are being loaded, and our group is standing at the top of the steps.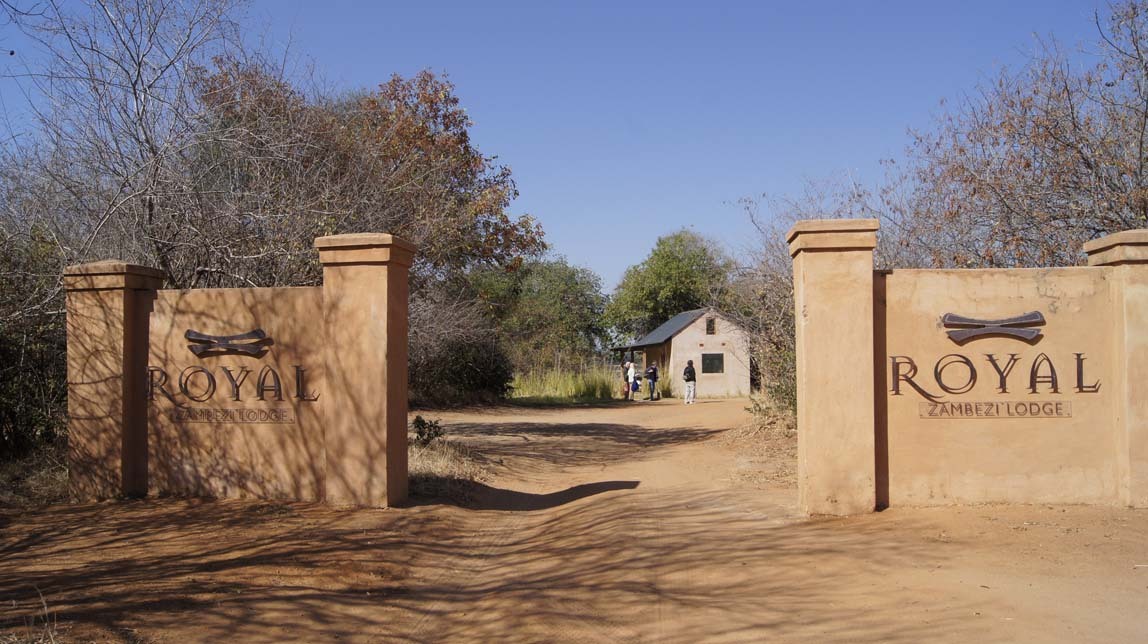 Bye jeep.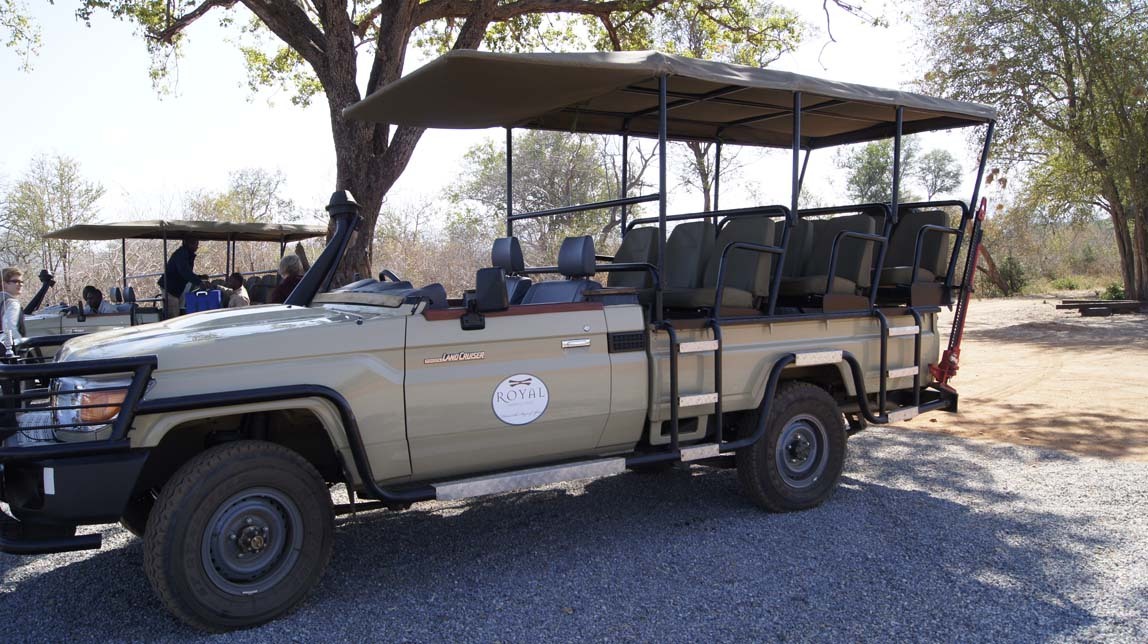 Here's our plane.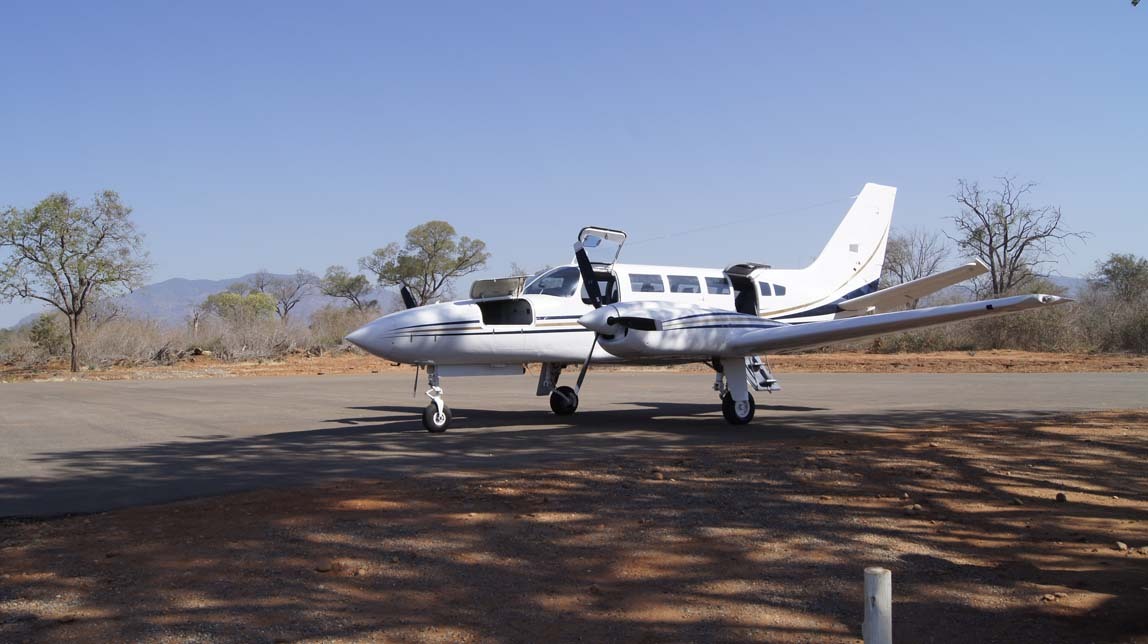 The small plane took us on the 30 minute flight to Lusaka (Zambia), where we caught a plane for the 1 hour 45 minute flight to Johannesburg. We again stayed at the L'Oreale Grande. This time, we had time to explore the hotel. We found it was connected to the huge casino area next door. We ambled through the noisy gambling machines and card gambling areas. There was a fake "outside" area. It was so much like Las Vegas, and not what I had expected to see in South Africa.
We gathered for our final dinner together. It was wonderful, I scanned in a copy of the menu. We talked a lot and drank probably too much. A fitting last dinner for our trip.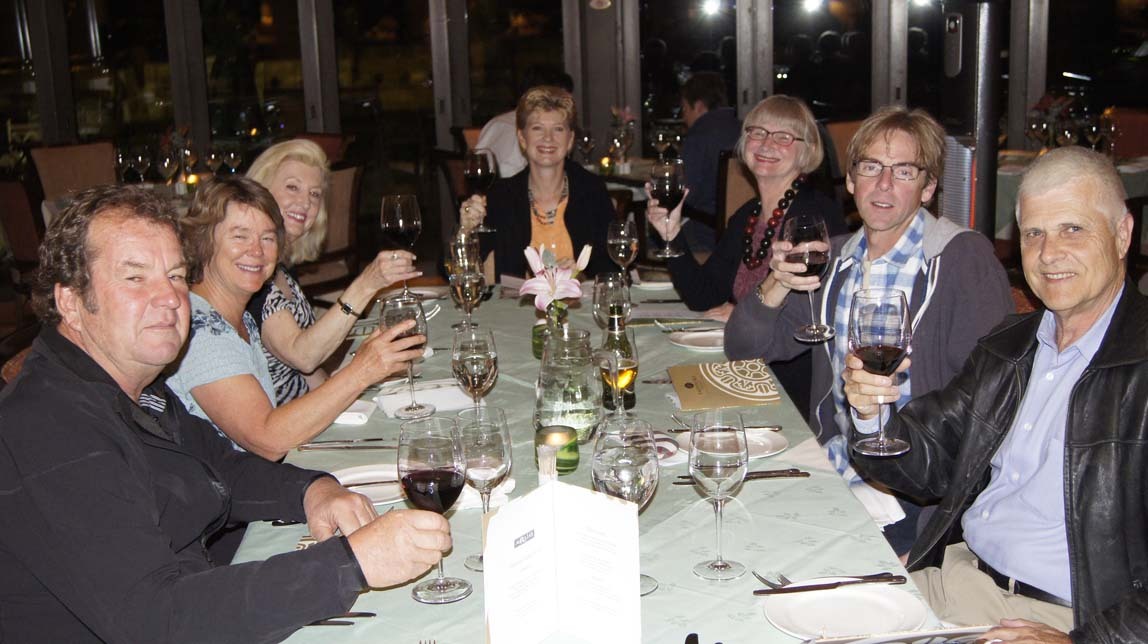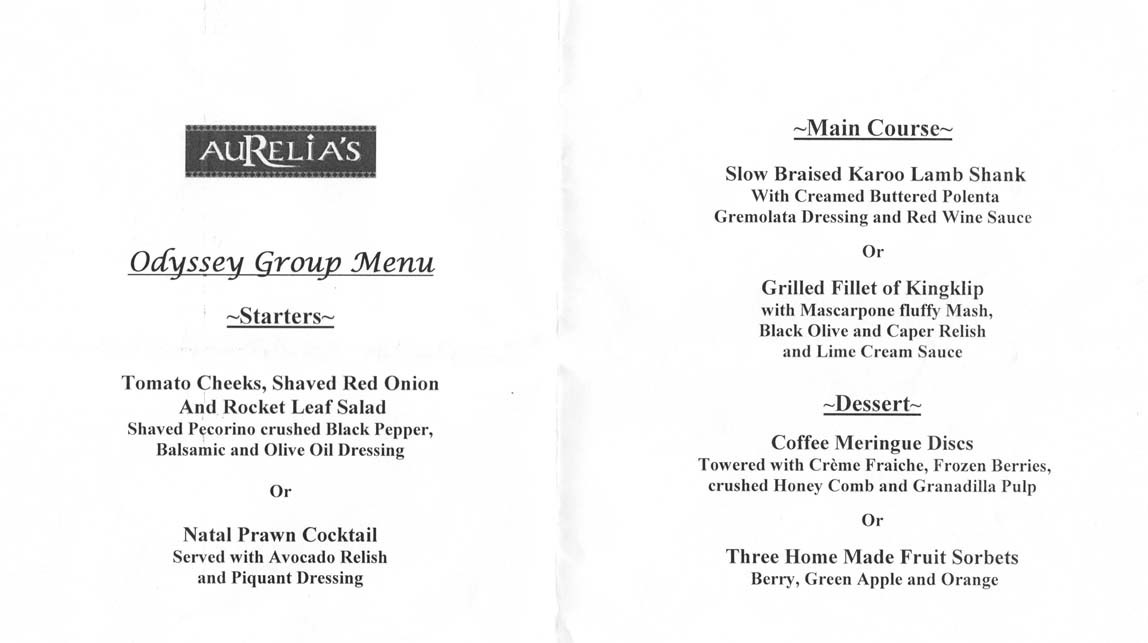 Navigation: first safari blog entry
Next blog entry