We left the London Tower in search of lunch. Walking north (not across the bridge), we found ourselves in a maze of construction and traffic. A temporary wall around the construction advertised restaurants, but we couldn't find a way to get to them. So we continued north. The area did not look promising for restaurants. John talked to a construction worker, and the guy didn't know of any restaurants, but he thought there were some back by the river. So back we went. Along the way, I saw a door in a big building, and thinking that that building might house a bar or restaurant, I went in. I smelled food! Turns out all I smelled was a small vending machine area, but . . . I looked ahead through the next door, and we passed through, and lo and behold, a wharf area with lots of eateries!
"The Slug and the Lettuce" was the first one we came to. I liked the catchy name and we liked the menu. But, we continued on past about ten restaurants and reading more menus. We ended up back at the Slug and Lettuce.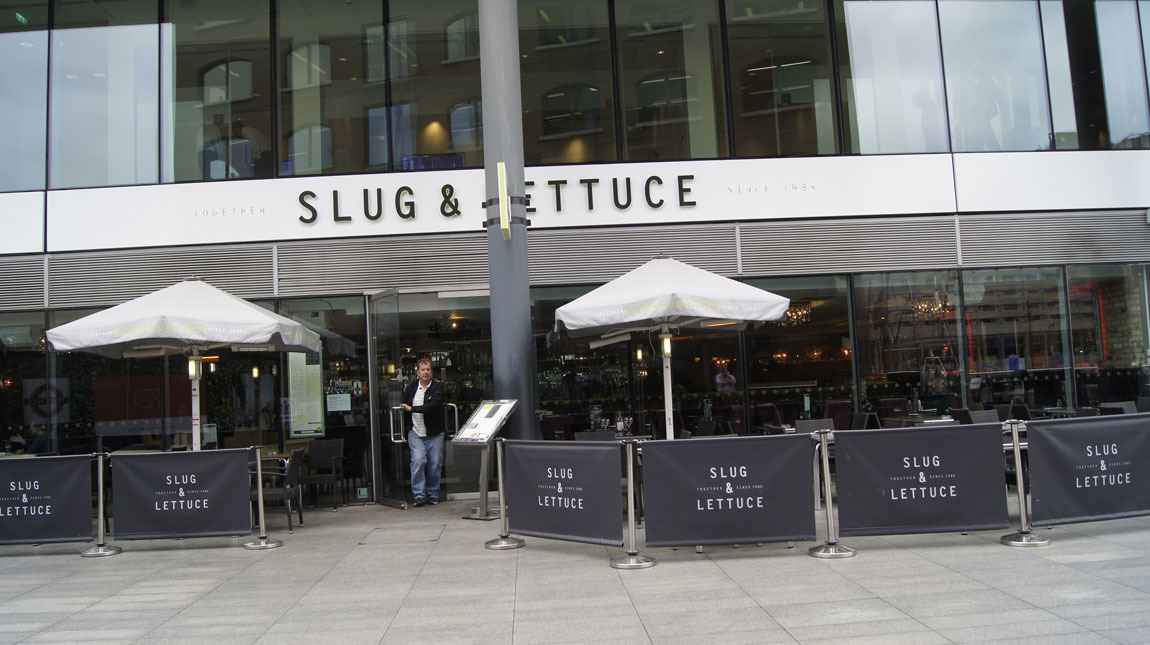 This eatery is big, airy, and has some areas with comfy couches. The menu was contempory, much as we'd find in Boulder. But one big difference that I rarely see in the US - it offered "sharing boards". We often share meals, to keep the amount of food down. Well, the Slug and Lettuce was all set up for people like us! We decided on a board with a selection of Asian small plates, like egg rolls, shrimp on a stick, and a couple other tasty treats that I forget. But it was delicious. And we had wine. And then we ordered a "board" of mini desserts. So good. Our waitress was quirky and seemed to be on her first work of week there, as the other waitress seemed to be at odds with her now and then.
When we got back to the US, I looked up "Slug and Lettuce" to try to find the menu and exactly what we had to eat. I found out that the Slug and Lettuce is a "chain of bars" throughout the UK. It even has a
wikipedia entry
. This chain is "contemporary" and aimed at youthful clientele and women as well as men.
This is the one we were at, "St. Mary Axe
.
We next walked across the Tower Bridge.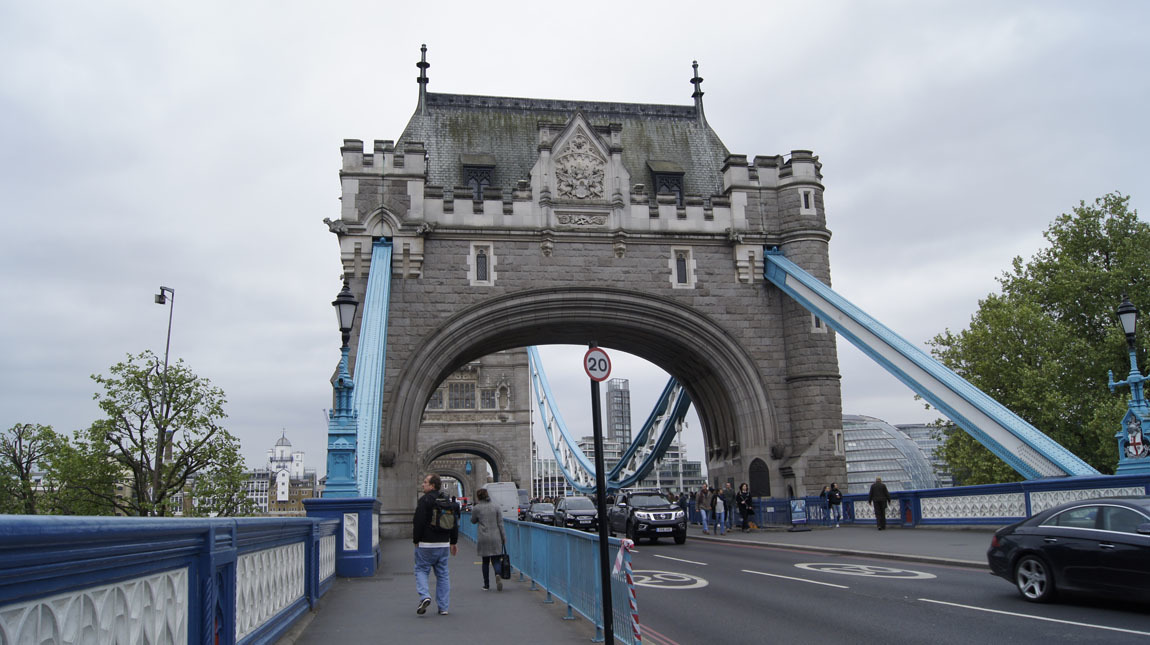 Here is the view from the bridge: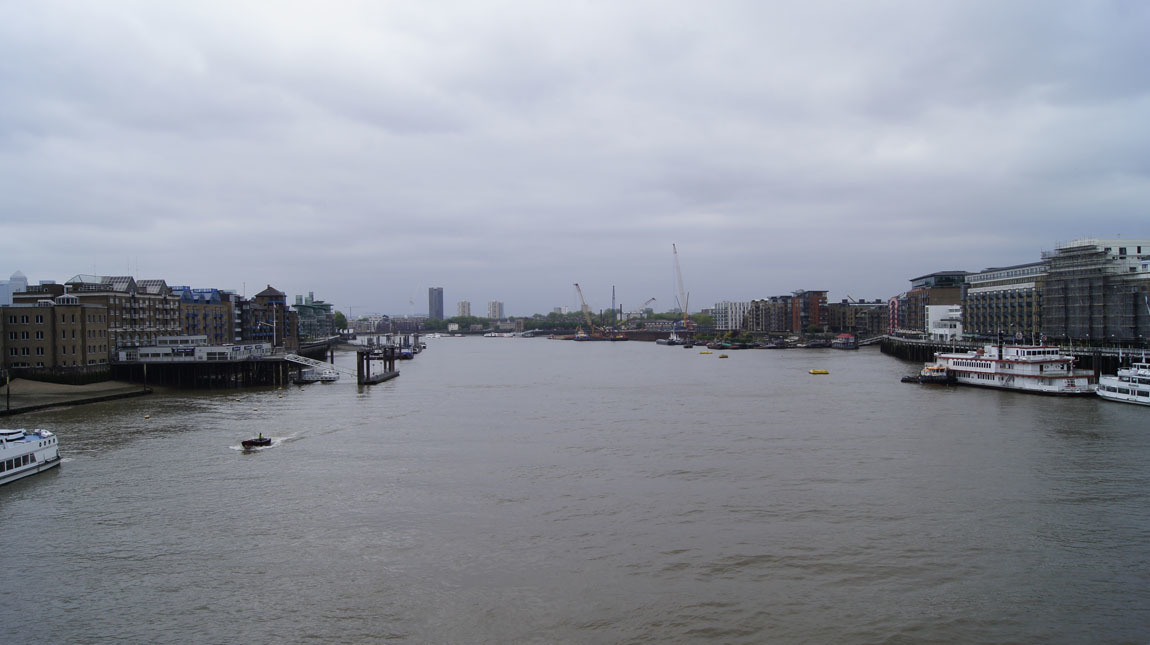 Across the bridge we find a lot of new buildings all with glass walls and of all sort of shapes. I'll show more in another post, but here is one: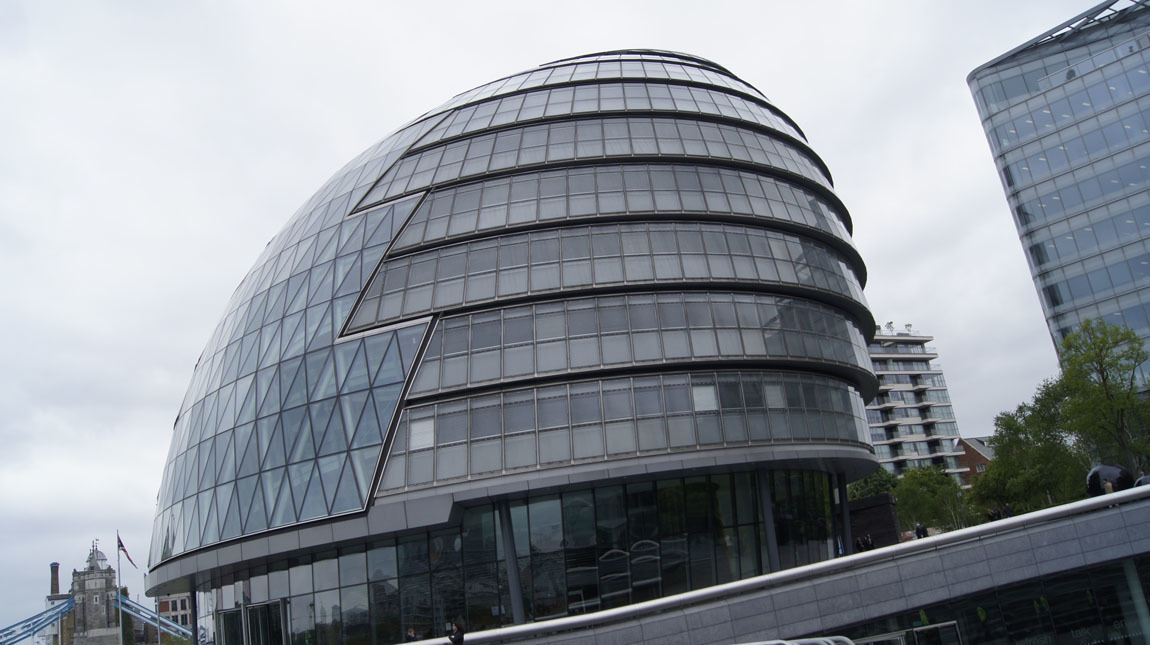 We walked past a children's play area: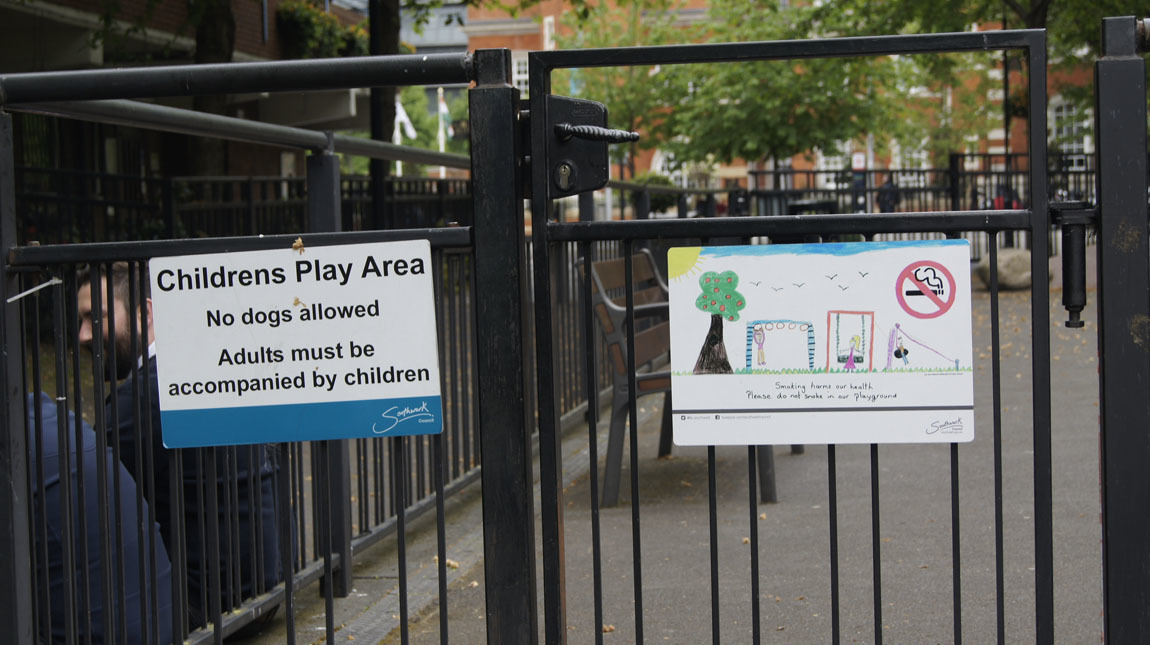 We walked to Westminster, and gazed on the Parliament building, Westminster Abbey, and Big Ben.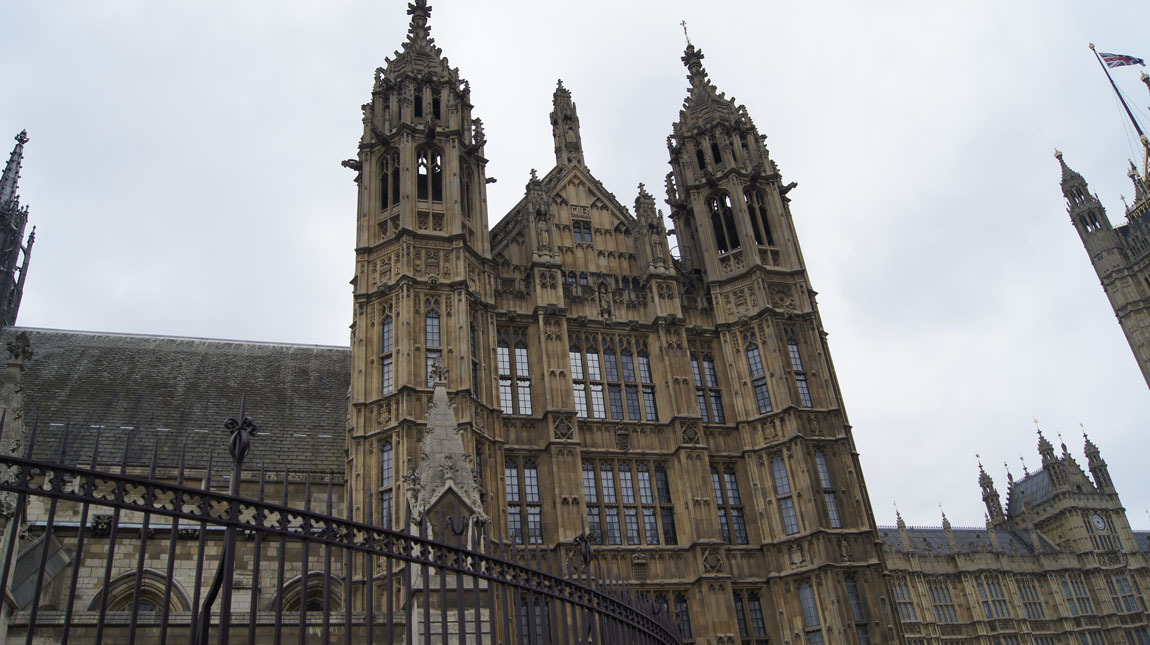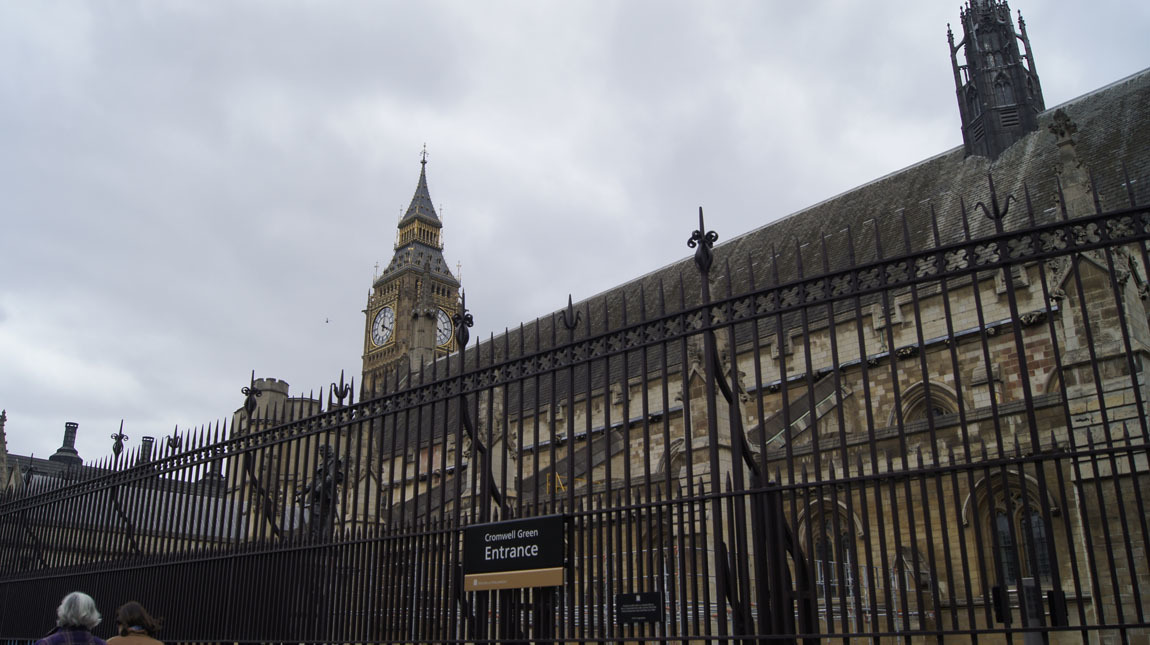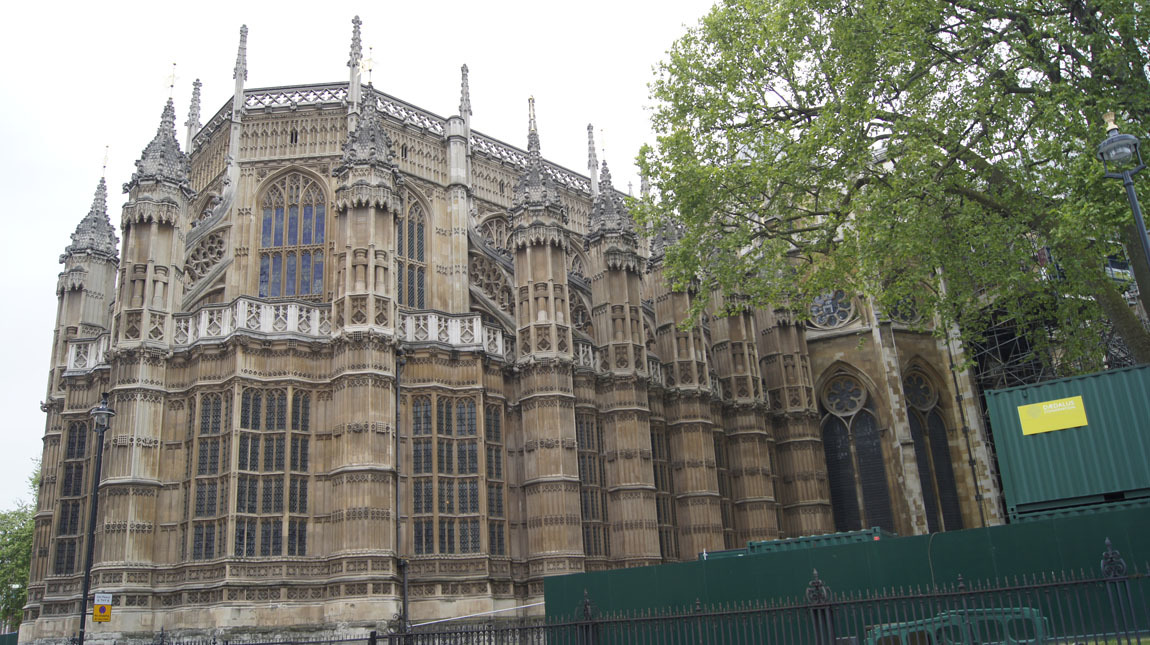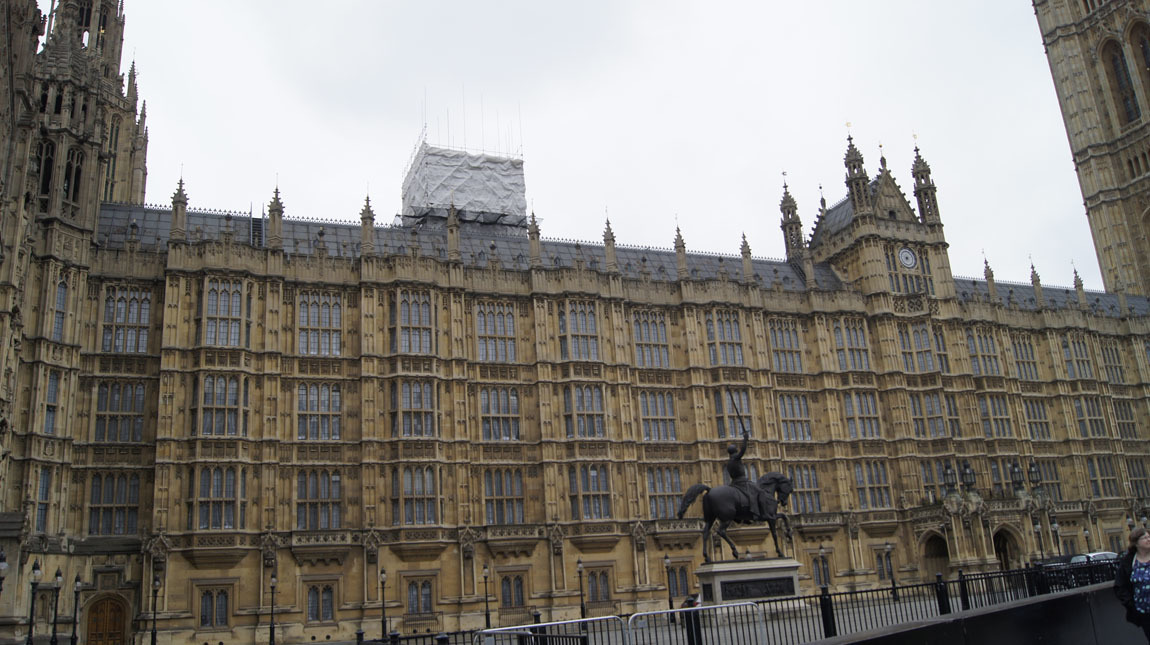 We Tubed back to our room. An oasis after all the noise and walking crowded streets! For a light dinner, we went next door to the Plough and Harrow. (Love the gin and tonics, especially the tonic, but have to keep fighting for more ice.) Ordered a "sharing plate" again, but this one was all fried and we decide not to do
that
again.
What a fun day.
Next London blog entry.