It's Sunday (May 7) and we decide to do the "City Walk" (recommended by Rick Steves) because the walk goes through the business district - crowded on weekdays. This is a two mile walk on the same street, although the street's name changed: The Strand, Fleet Street, Cannon Street.
We started at the London Bridge. That's not the Tower of London Bridge, but the bridge where the London Bridge that was moved to Lake Havasu City in Arizona was originally located. The modern London Bridge is just that: modern. It is functional and barely even known as "London Bridge". We got off the tube, turned the wrong way, and got lost looking for the bridge. But in getting lost, we had interesting conversations with other people wandering around the streets.
Lots of photos today!
Here is a photo of the tube. Waits for a train were short.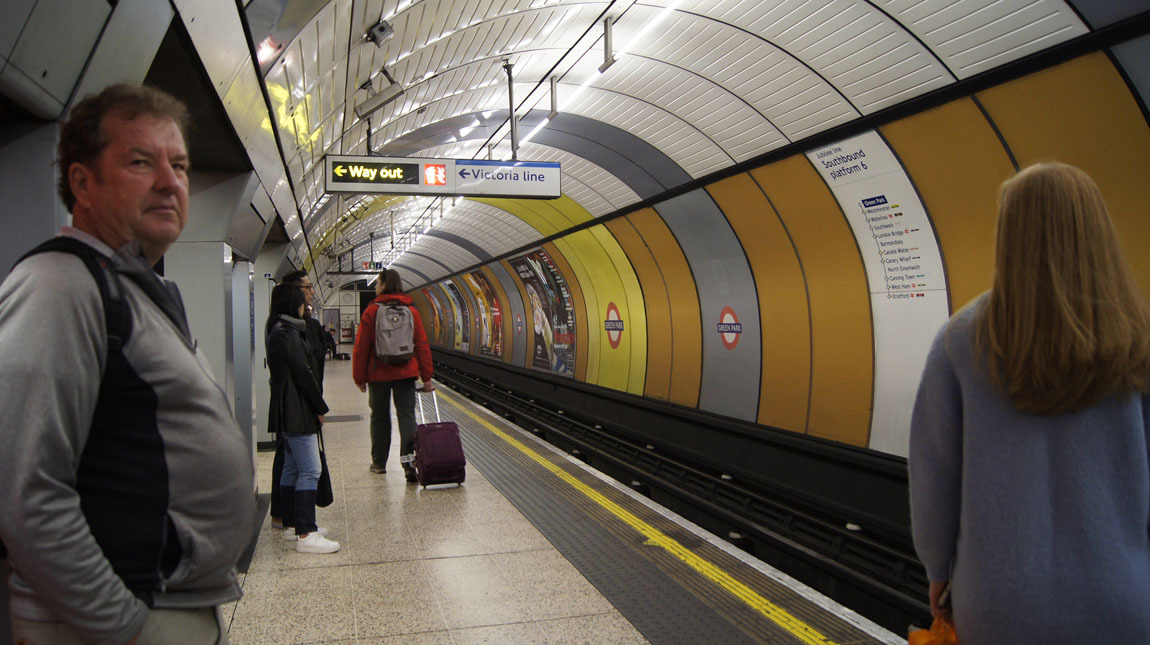 This is the Shard. We could see this building from all around London. At first, we thought it was unfinished, as the top just juts up into the air. We could have spent 30 pounds each to ride an elevator up to buy champagne near the top, but decided not to.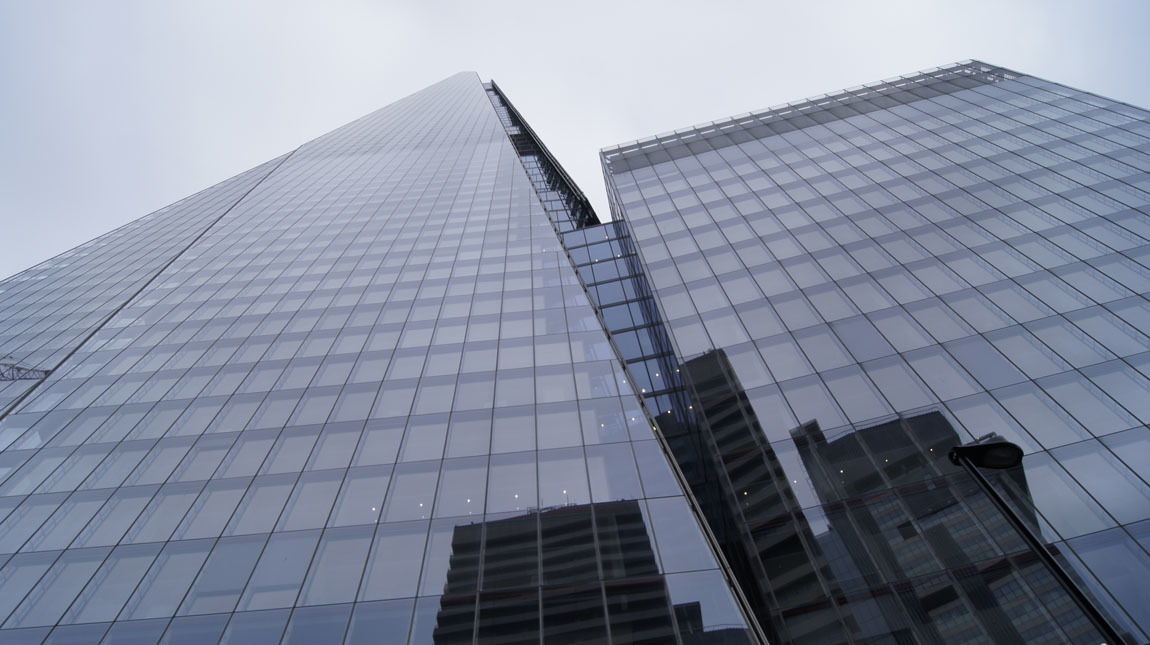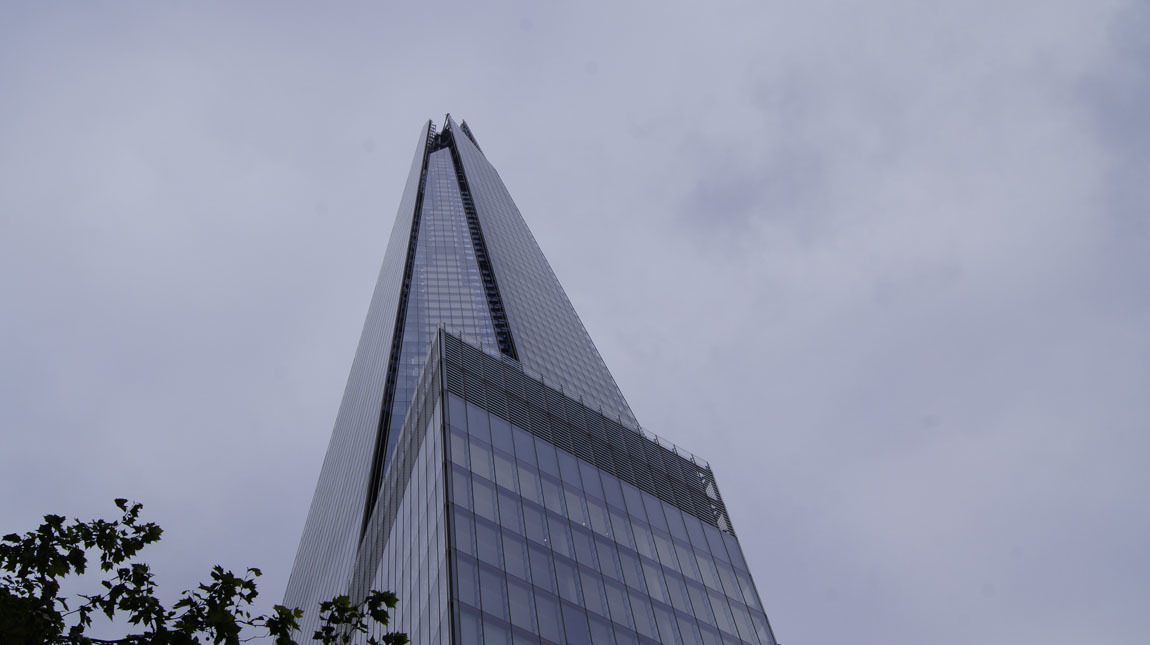 Just past the Shard, looking east down the Thames.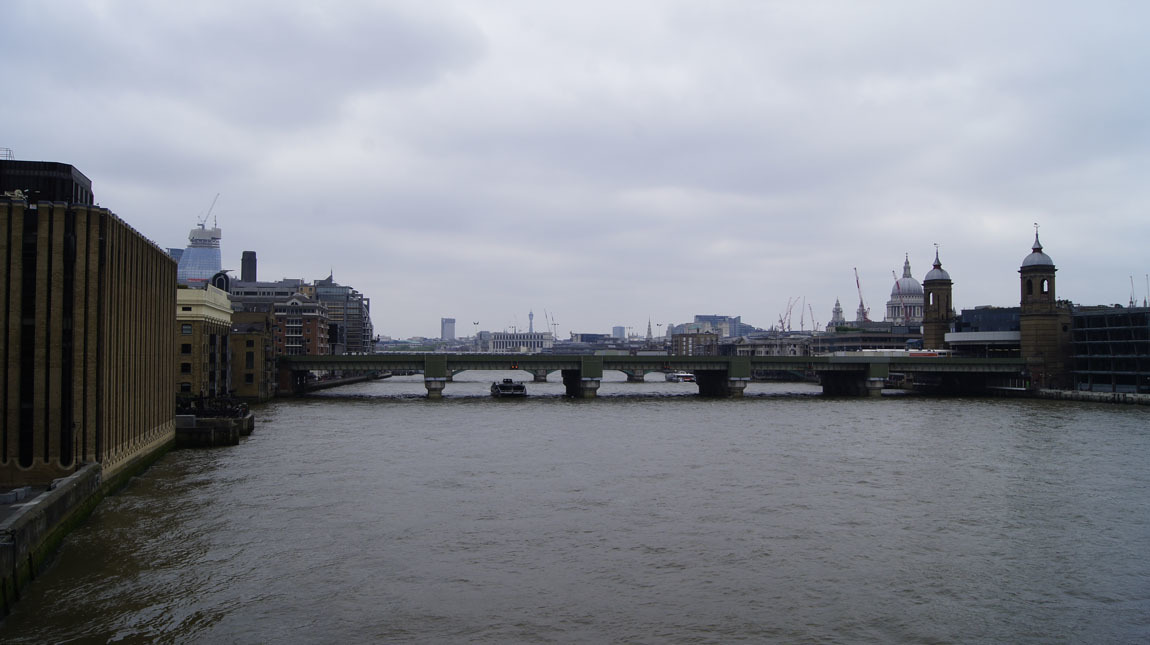 Looking back towards the Tower bridge.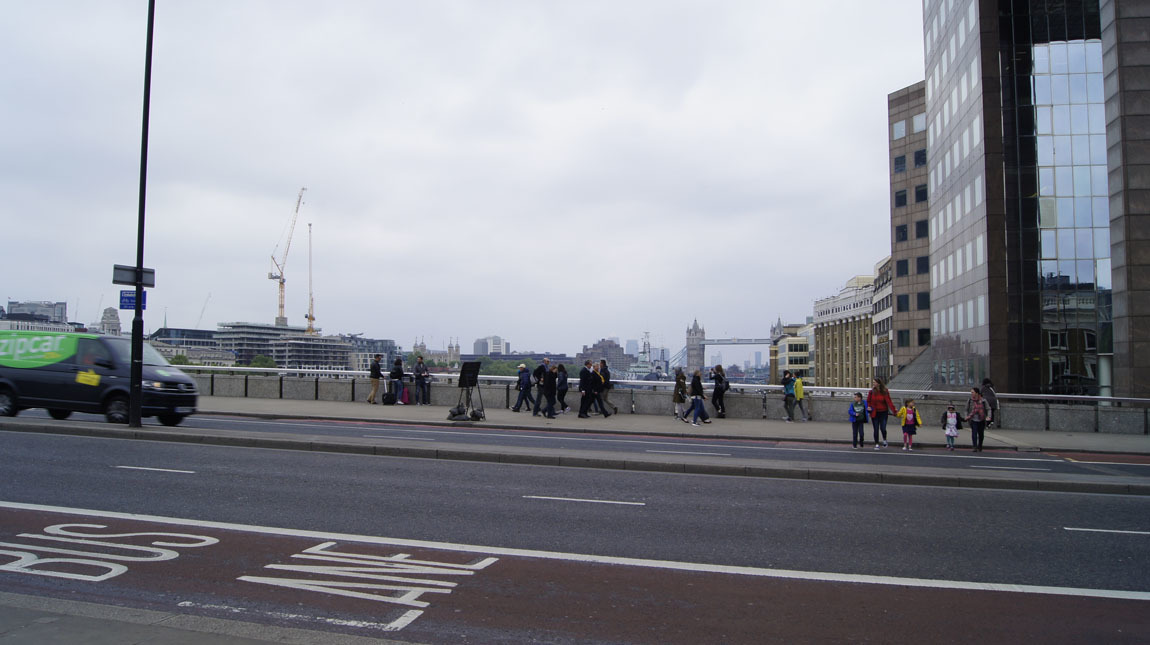 A photo taken on the current London Bridge.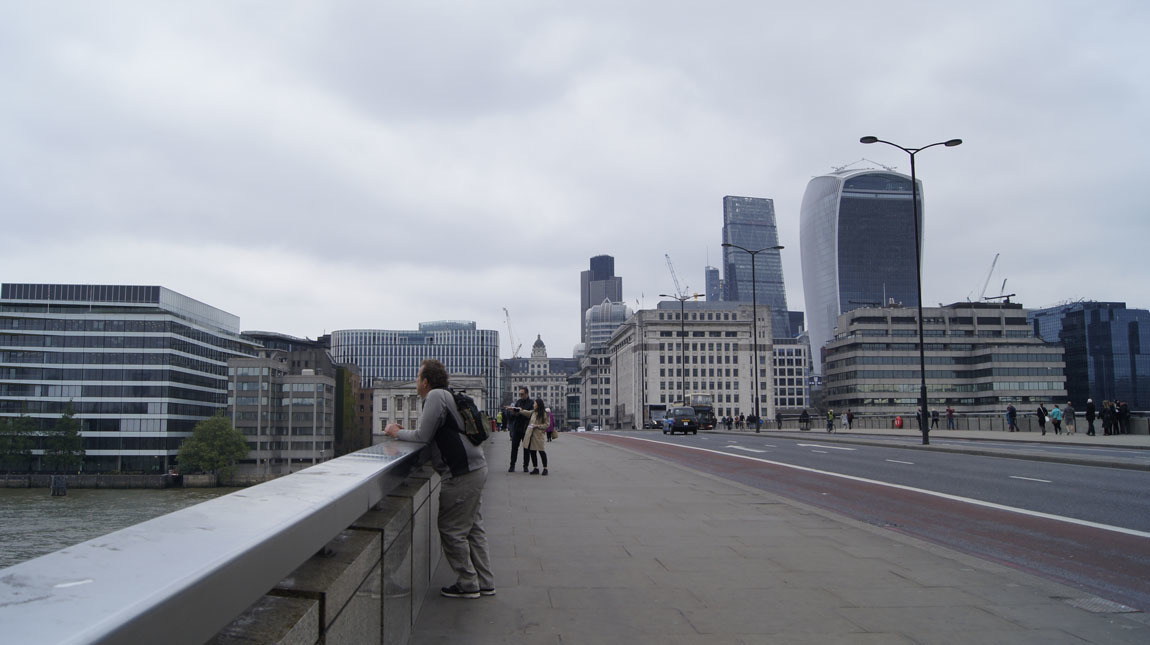 The City Walk is a two-mile walk from London Bridge to Charing Cross Station. This walk parallels the Thames and is on the same main road that's been used for centuries. This is the start of our walk; we are coming off the London Bridge and will be turning towards the left (west).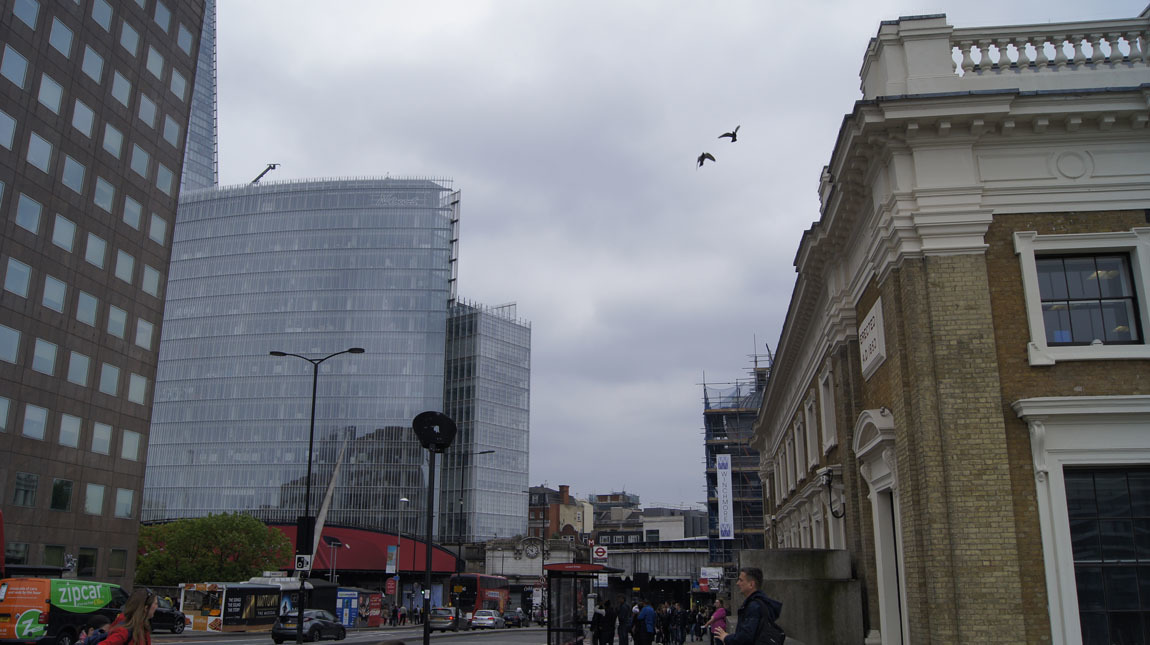 Here is the tower bridge.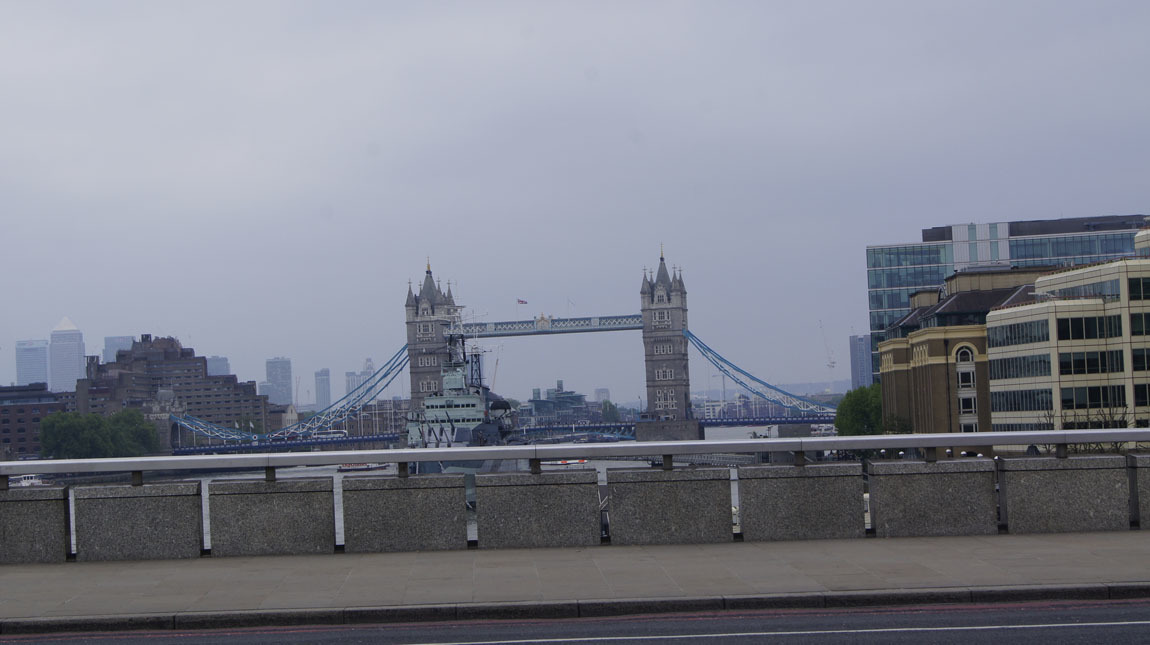 We came to Saint Pauls Cathedral, once the center of a one-square-mile walled town called Londinium. Beautiful building, lovely grounds. We spent some time resting on benches and enjoying the gardens and birds and people.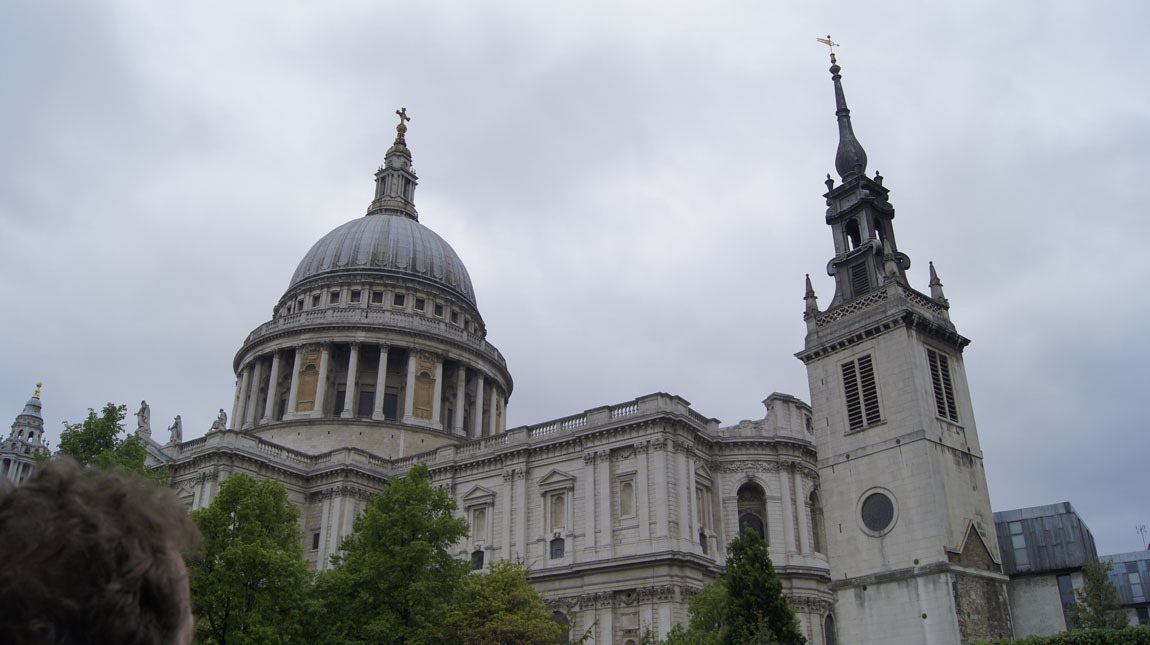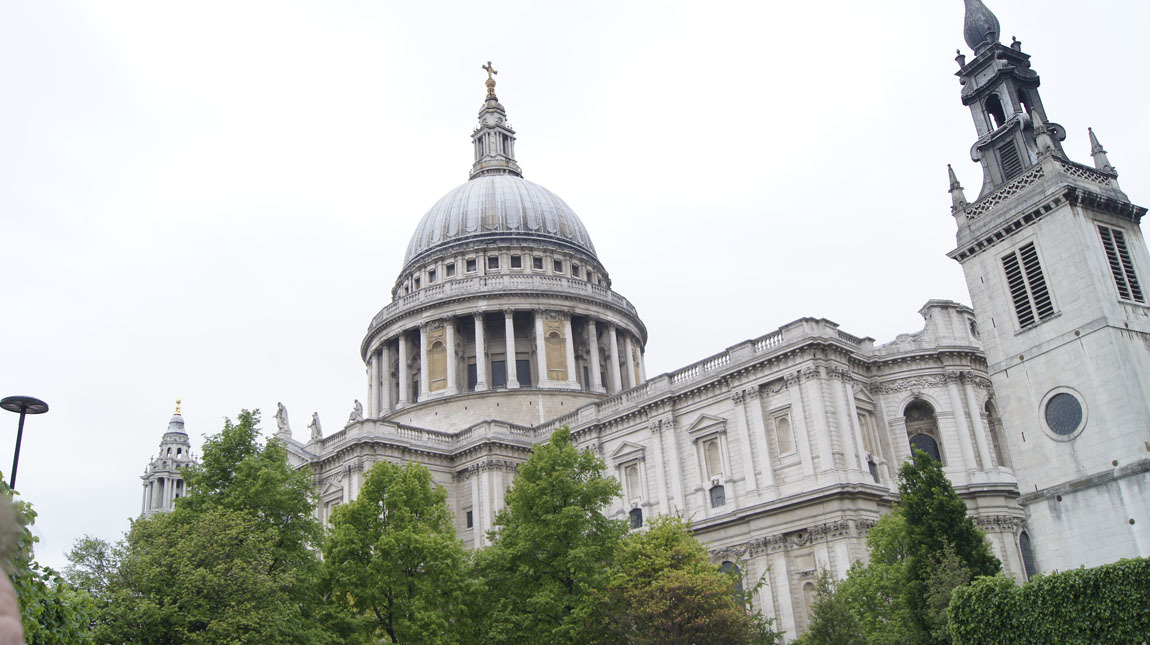 A photographer was taking photos of a wedding party.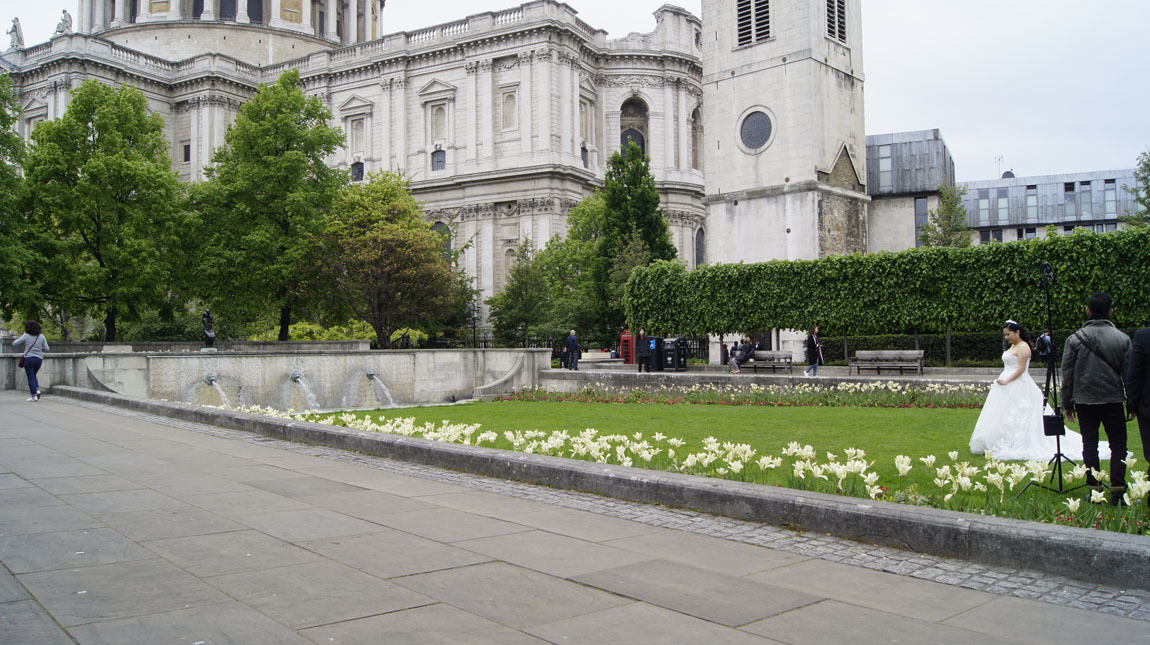 John went into a phone booth: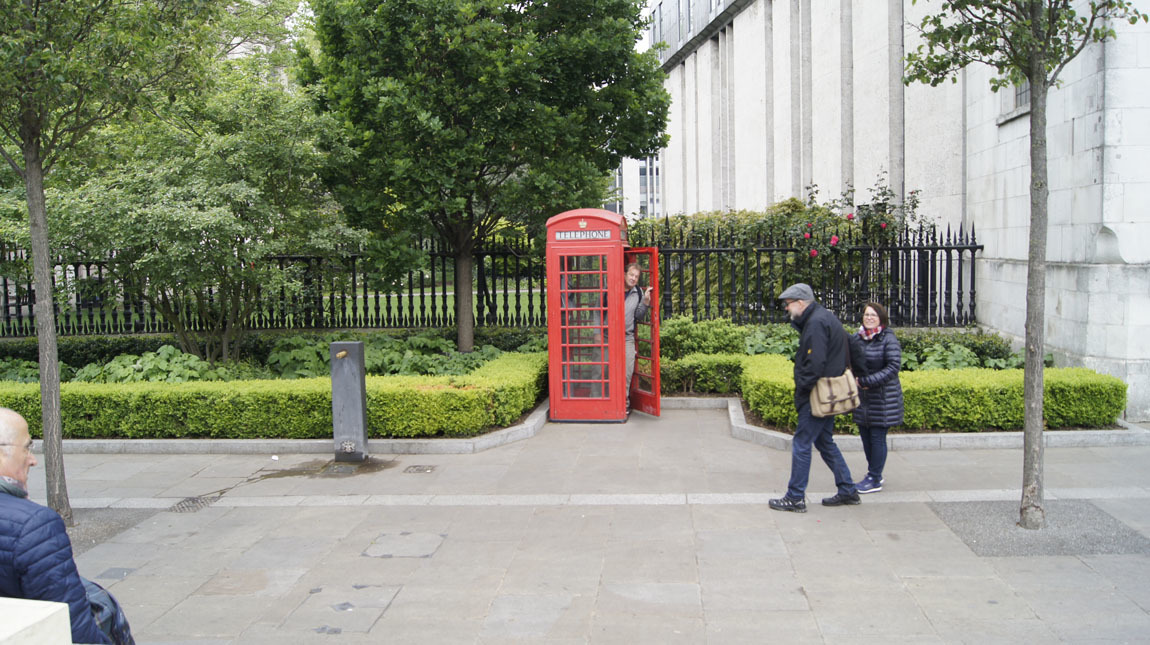 We continued our walk. Here is the Royal Courts of Justice.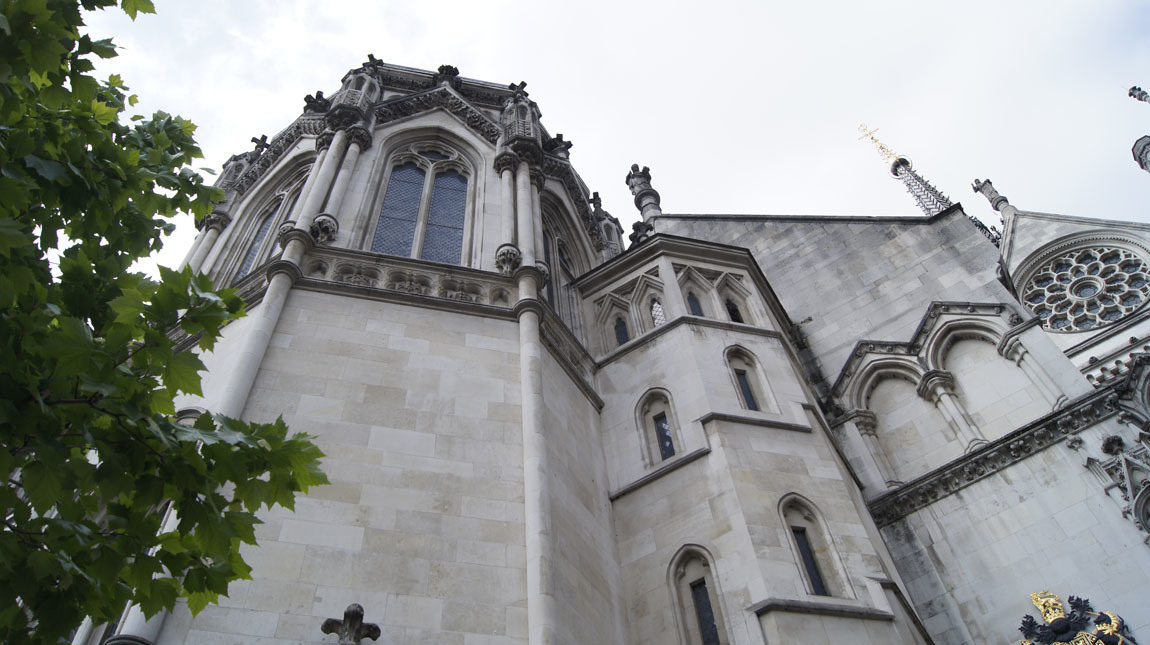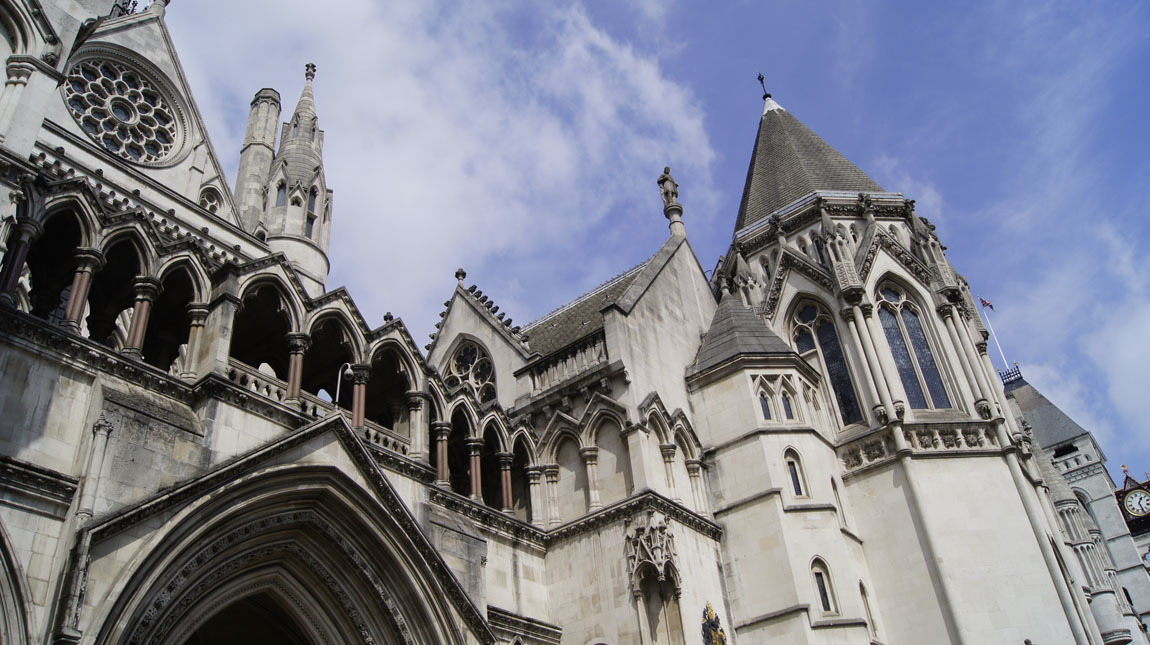 I love these old buildings.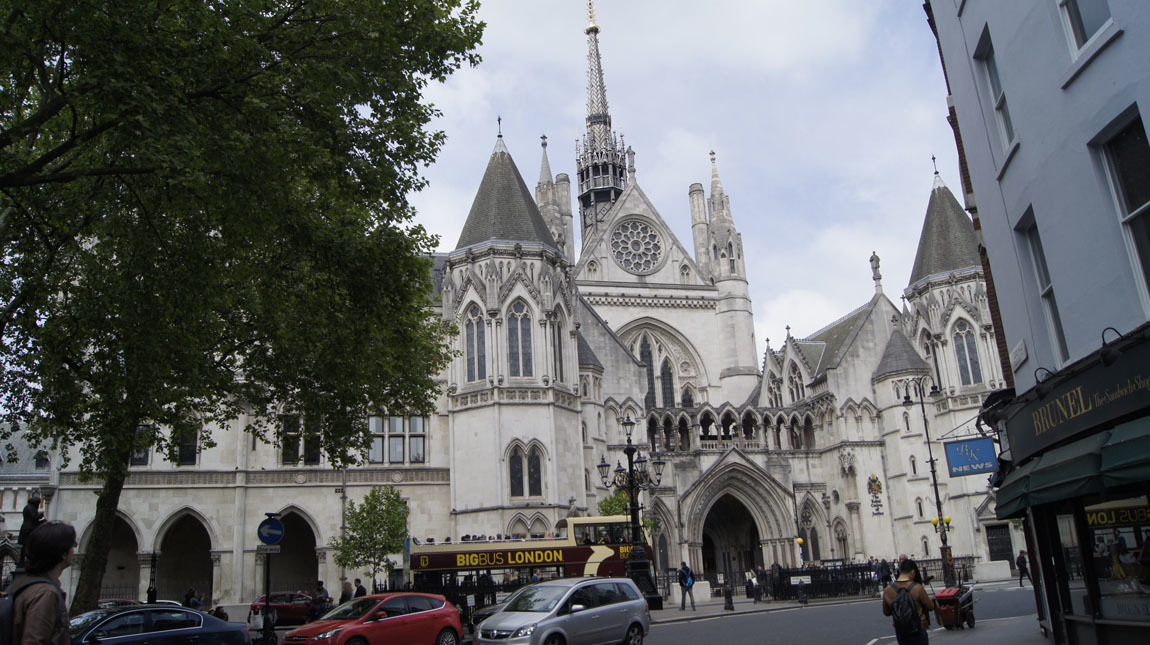 The Edmond J. Safra Fountain Court: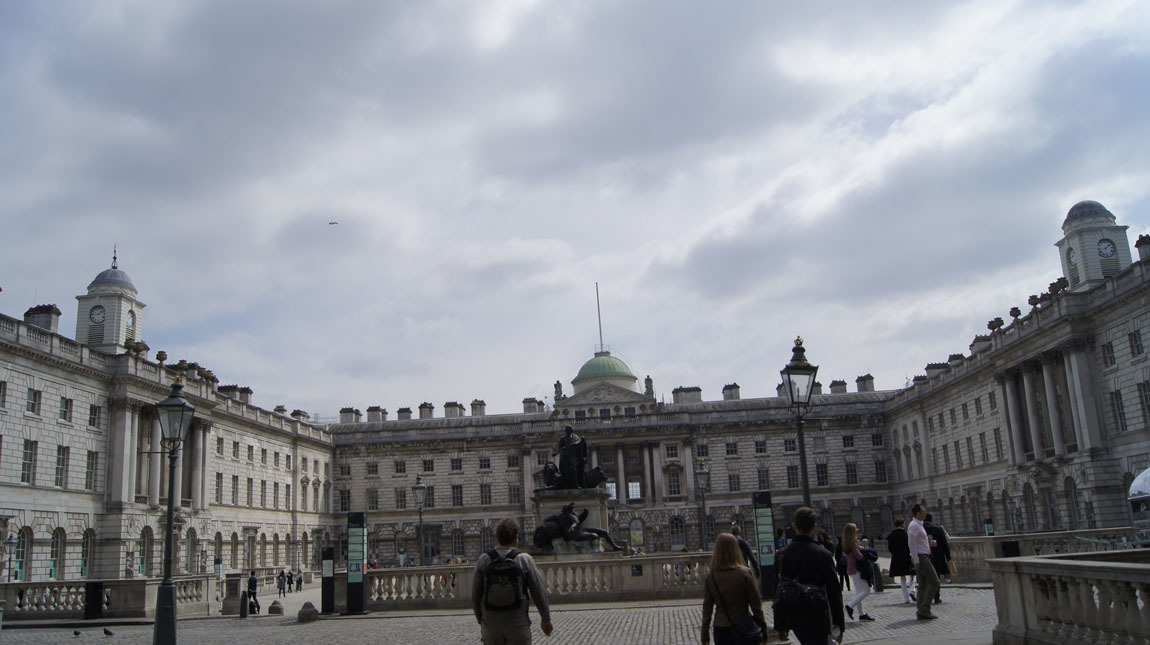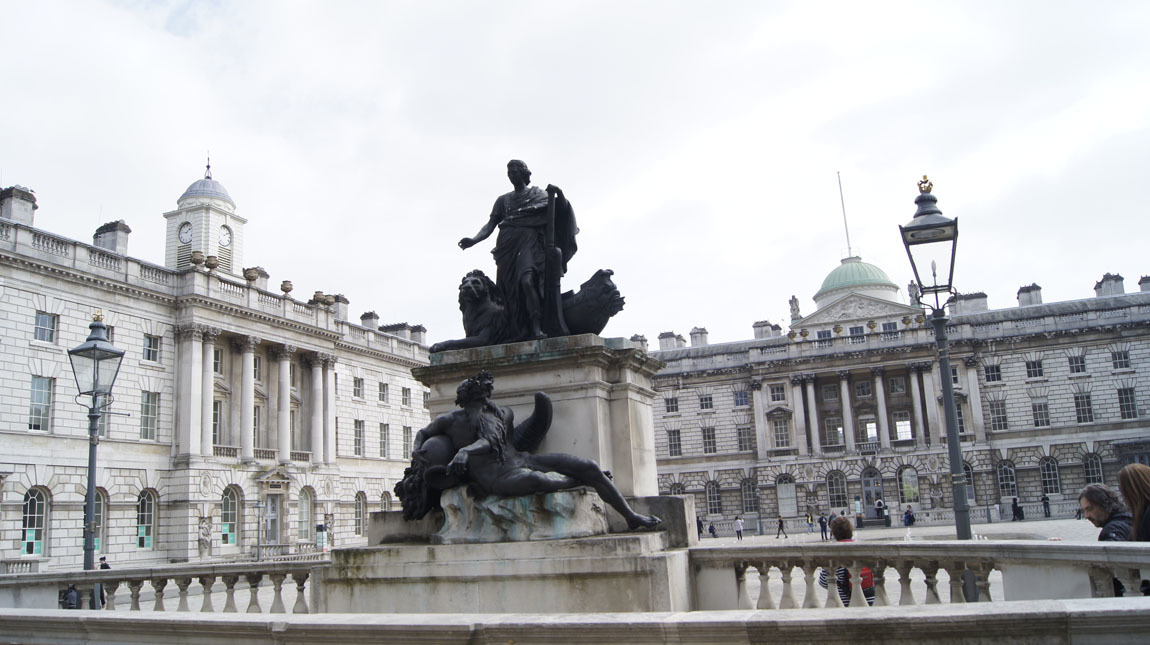 Toilet door sign: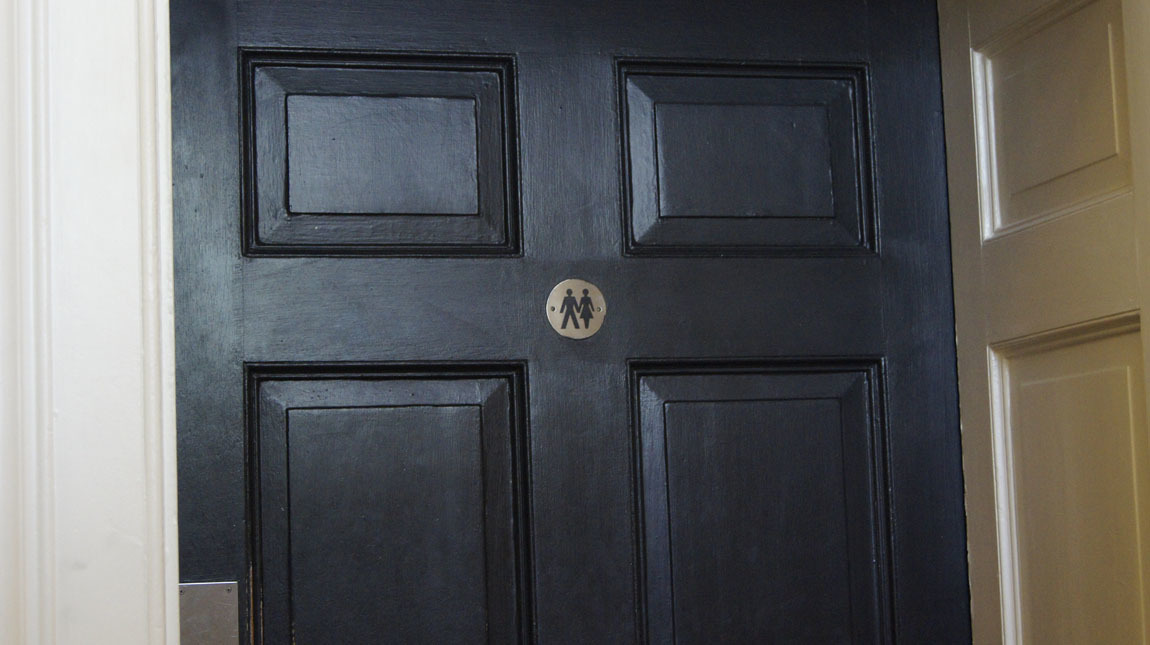 View down the Thames: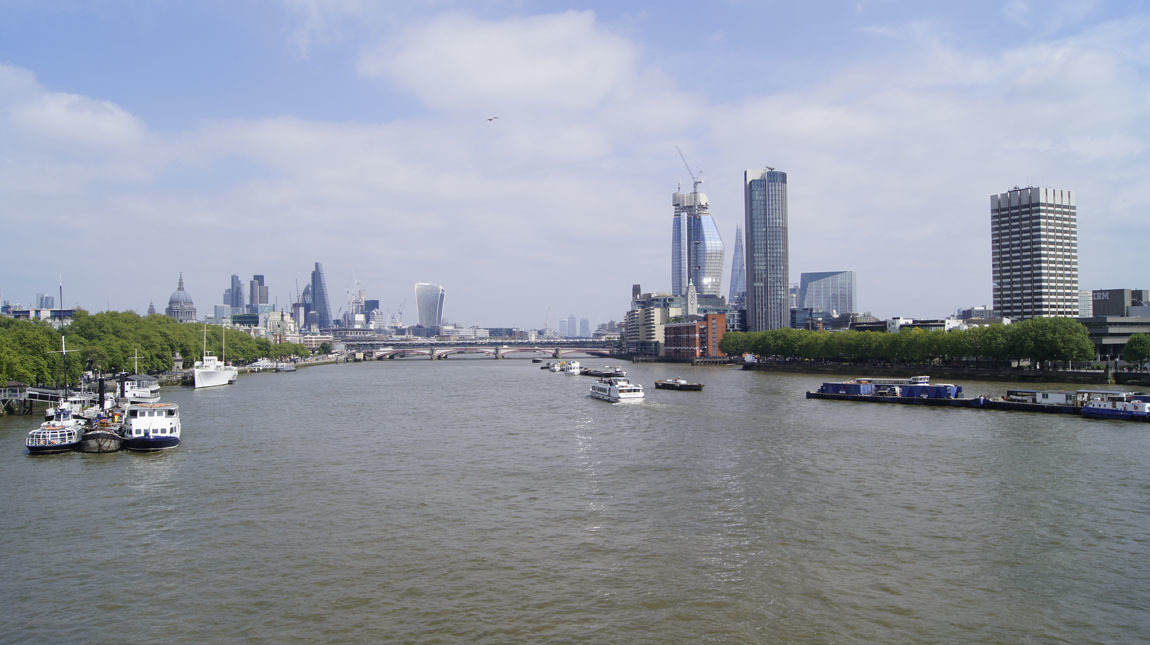 The Eye and a bunch of cranes. London streets had construction everywhere!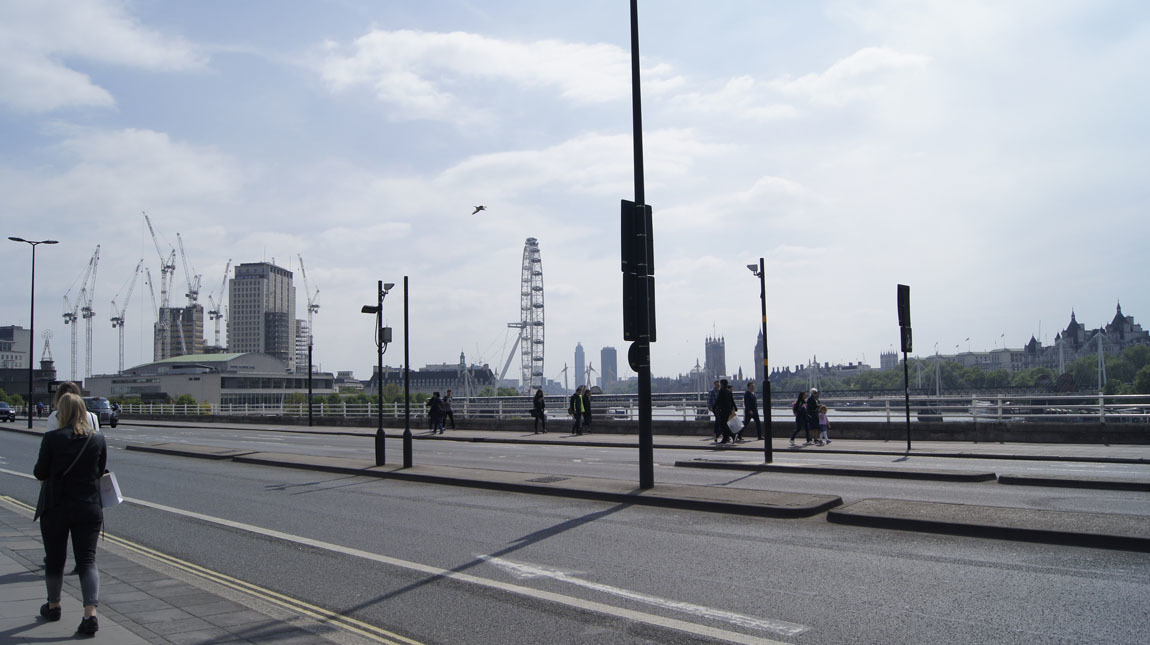 More street/bridge views.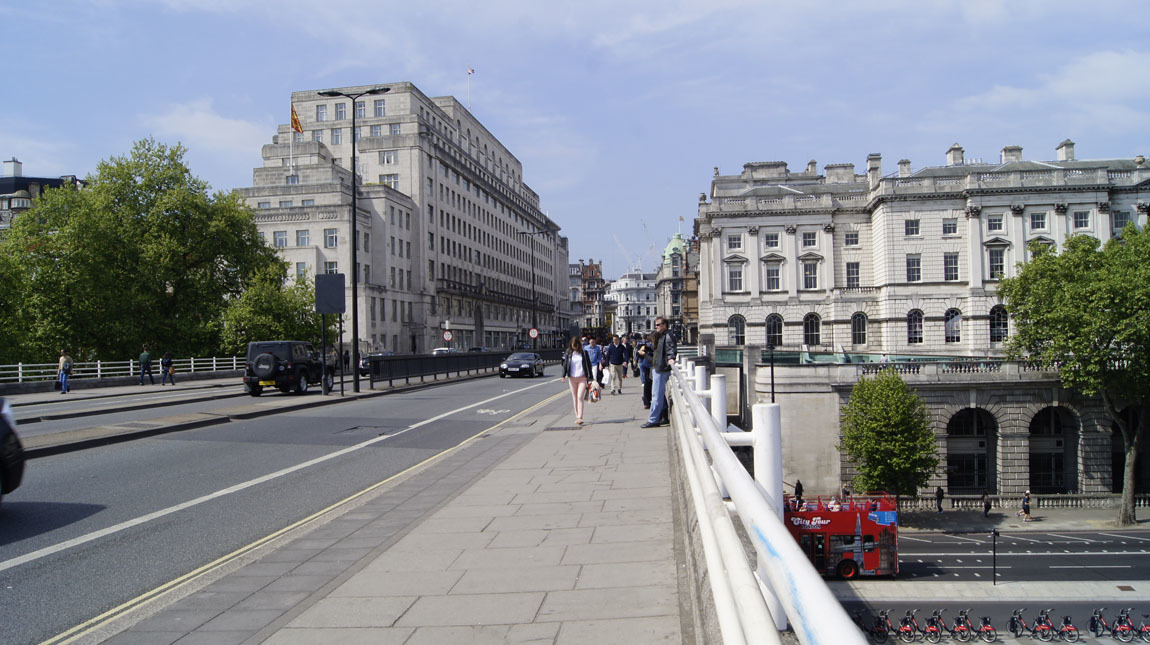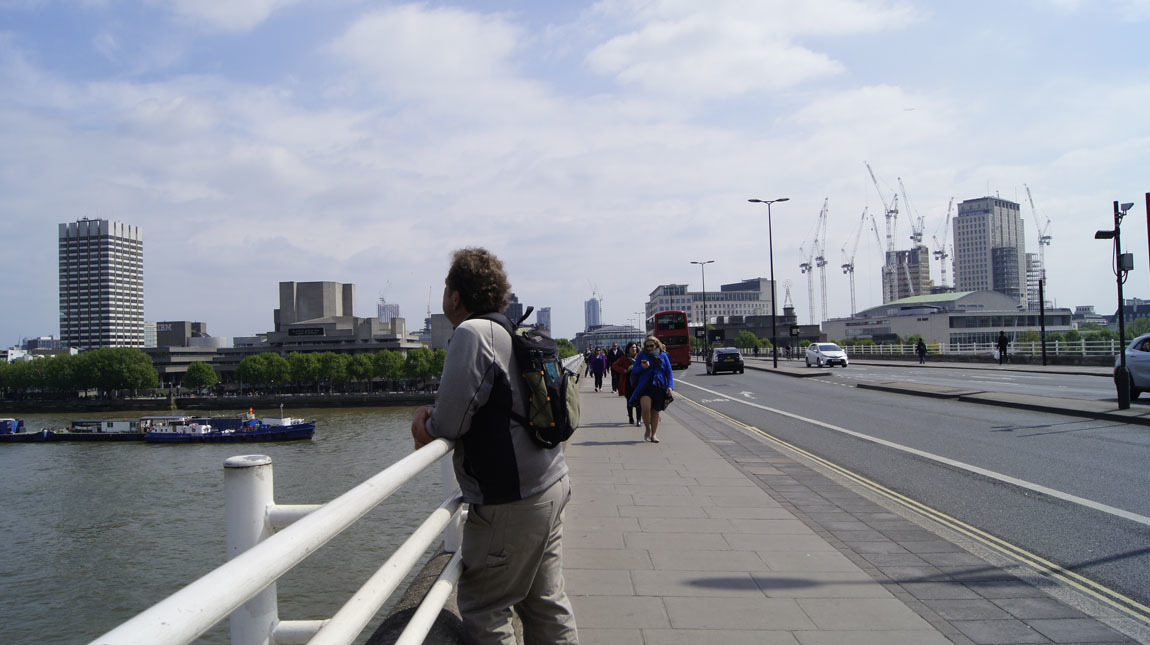 We came back to our hotel after about 4 hours of walking. Had dinner at Nando's, near our hotel. This restaurant serves grilled chicken, offered in a variety of peri-peri marinades. Kind of a casual, fast food restaurant, but they did serve wine and beer.
Another fun day.
Next London blog entry.