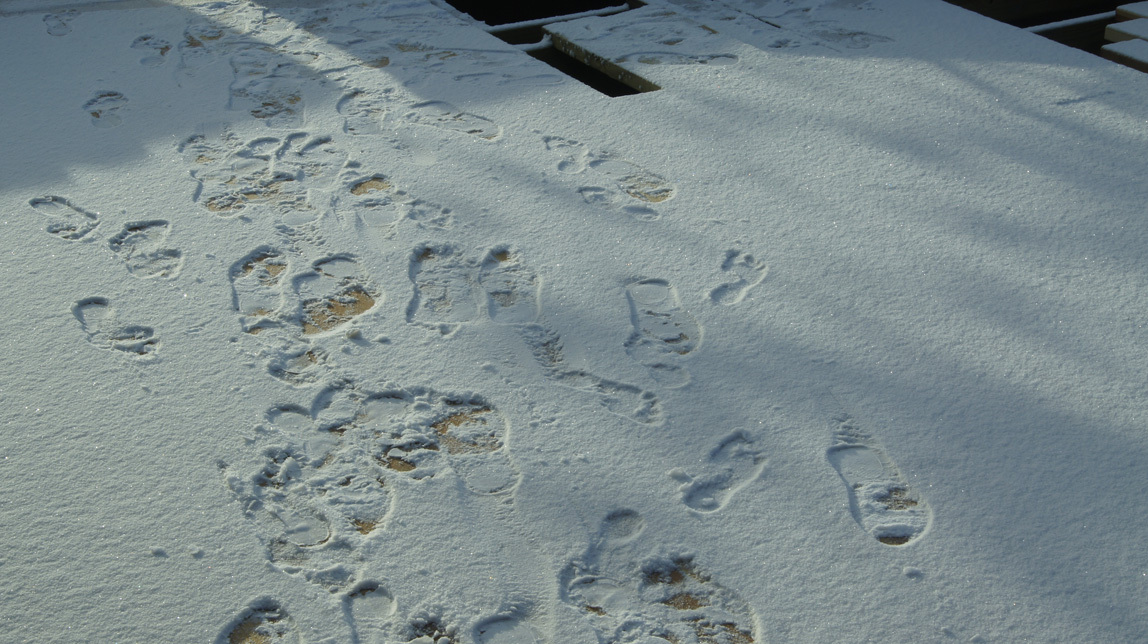 May 2 dawned bright and blue and white. I opened the front door and saw bare footprints in the snow on our deck.
Why? There is a story in this. A mix of snow and heat.
We had a very snowy spring in 2013. It seemed like every Tuesday a new storm would sweep through. This one was March 4, the day my new chair was delivered: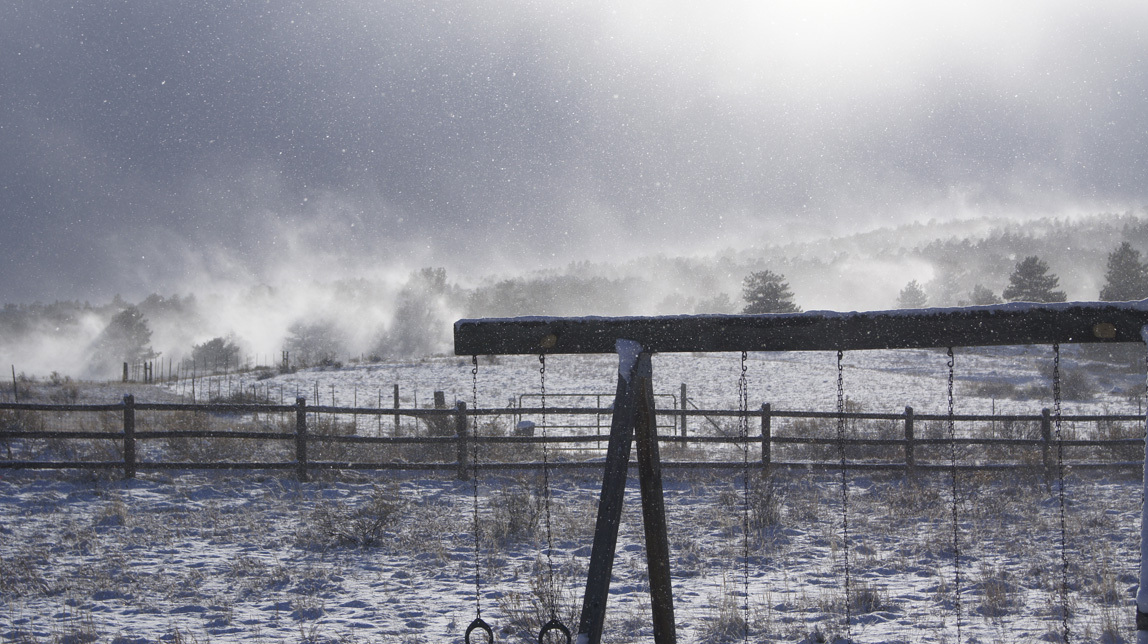 Tax day blew in with another storm, this time a big one. John was re-doing our front deck – he had torn out the old one and put in the joists for the new one when the storm hit: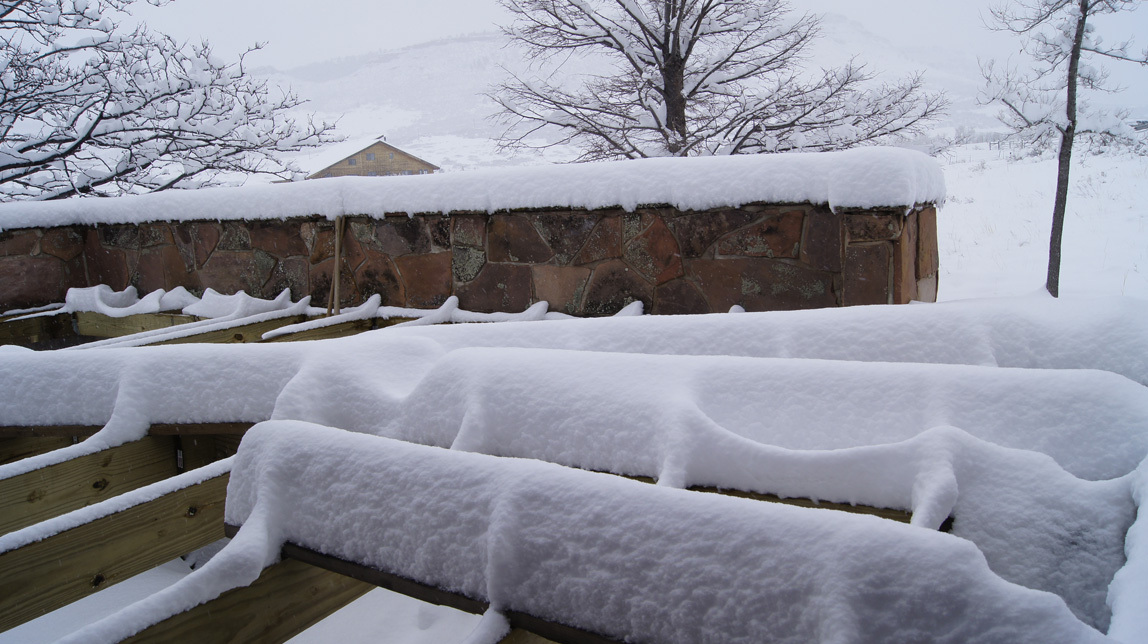 My cat wanted out but: There is no deck! There is a lot of snow!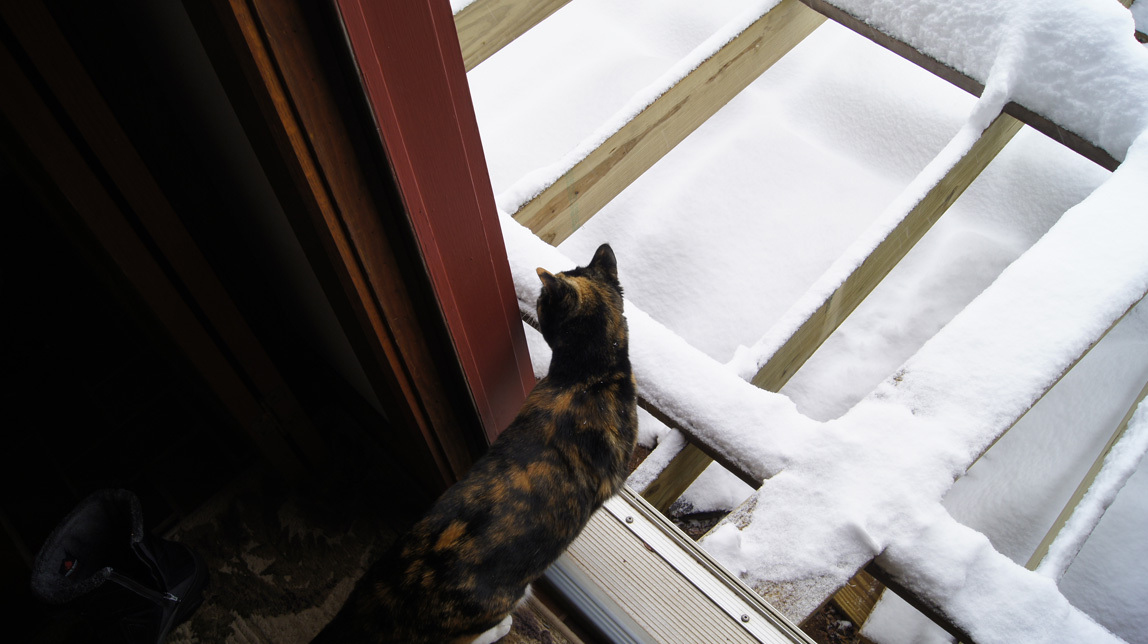 The snow hung around for a couple days. Here are the dogs in the backyard on the 17th:
Another week, another storm. The view out the back door on April 23: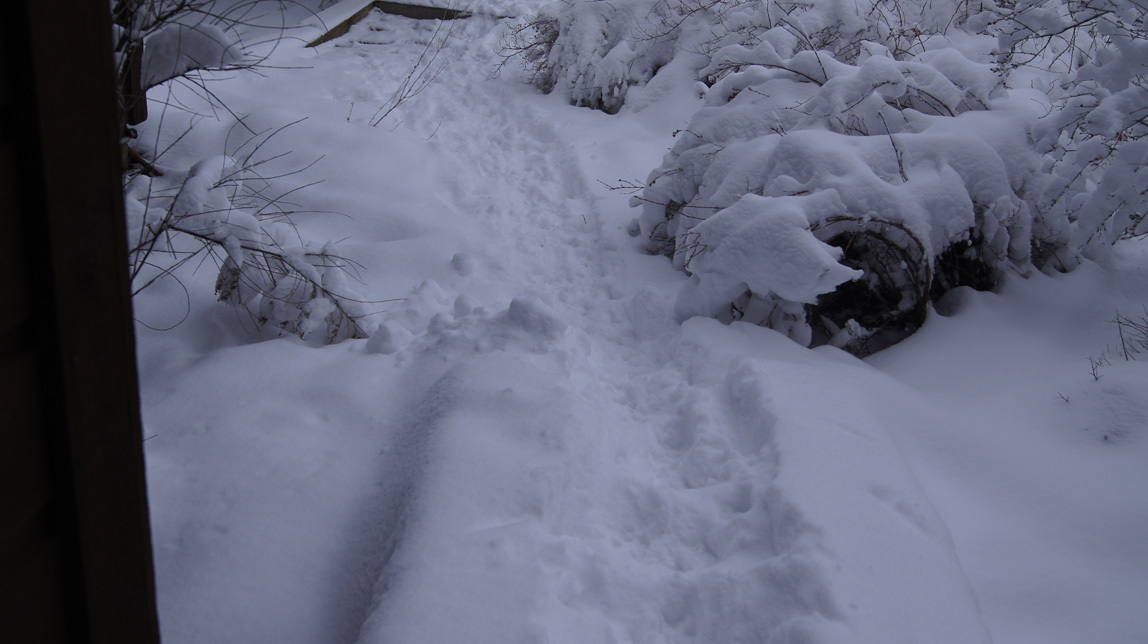 And a week later, it snowed again. Here is the backyard May 2: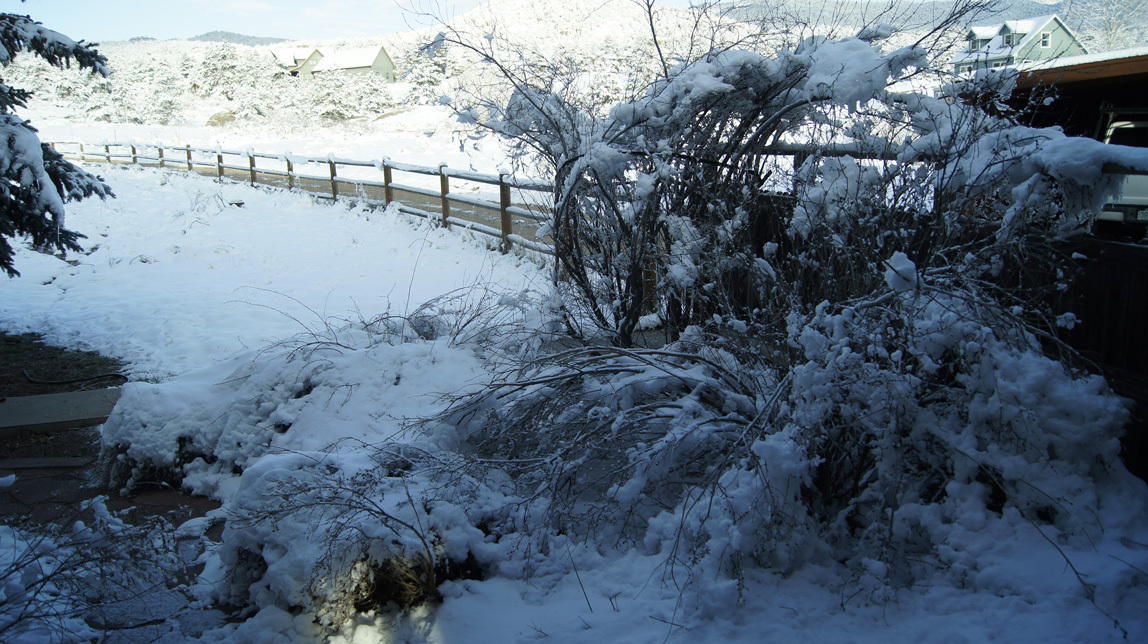 And the view out the front of the house - the deck? - well, that's the photo at the top of this post. I'll repeat it because this is where it goes in the time sequence: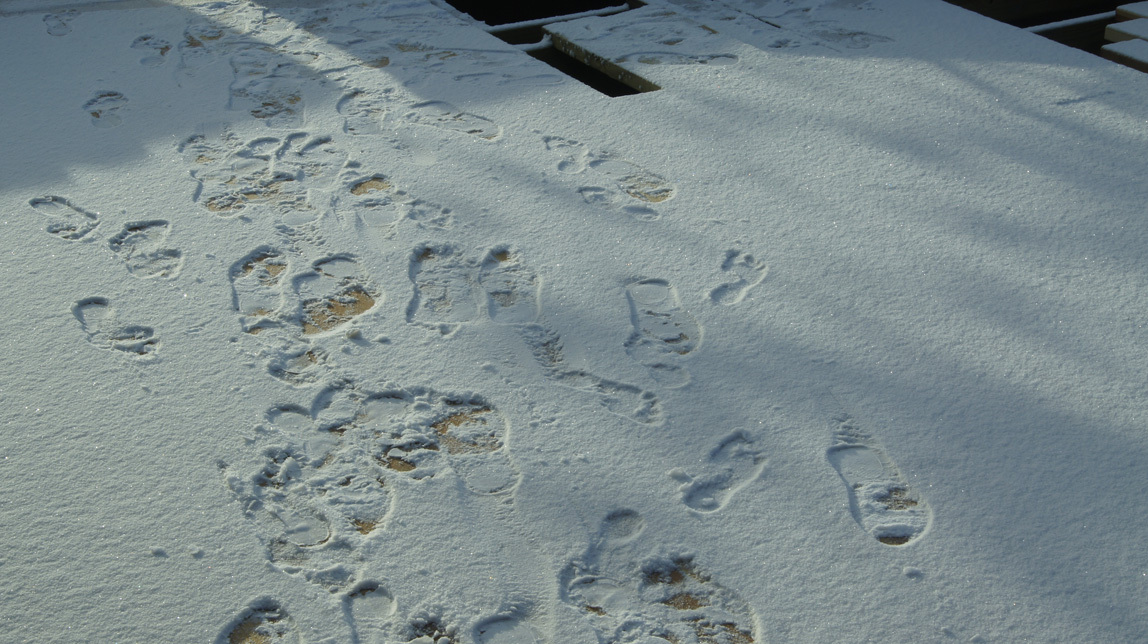 And now, the reason for the footprints: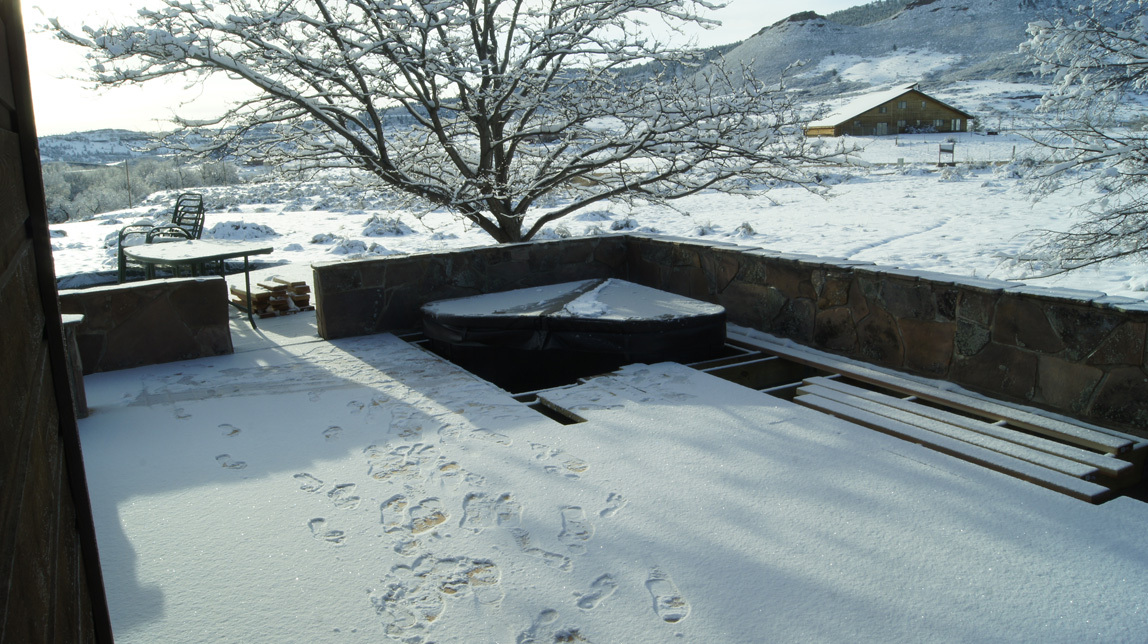 That's our new hot tub! John set a small one into the new deck. It came Tuesday, April 30, and by evening that day the tub was hot and a couple sixty-somethings sat in it even though the sky was pelting cold wet rain. Even though we had to carefully leap across the unfinished part of the deck to get in.
May 1 the rain turned to snow, but that didn't stop us from running barefoot across the new deck like a couple kids.
And so May 2 dawned on footprints in the snow.