Today (Saturday) is the day we have a tour of the Parliament scheduled for early afternoon. We set out in the morning to watch the changing of the guard at Buckingham Palace. We got there early to get a good spot to watch.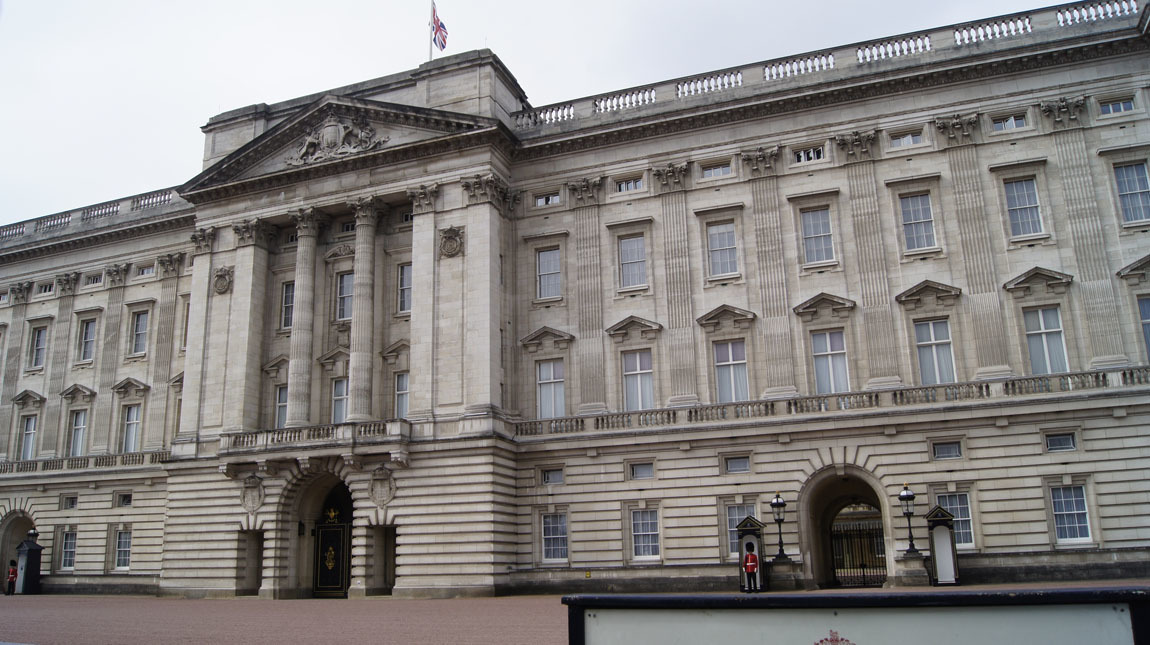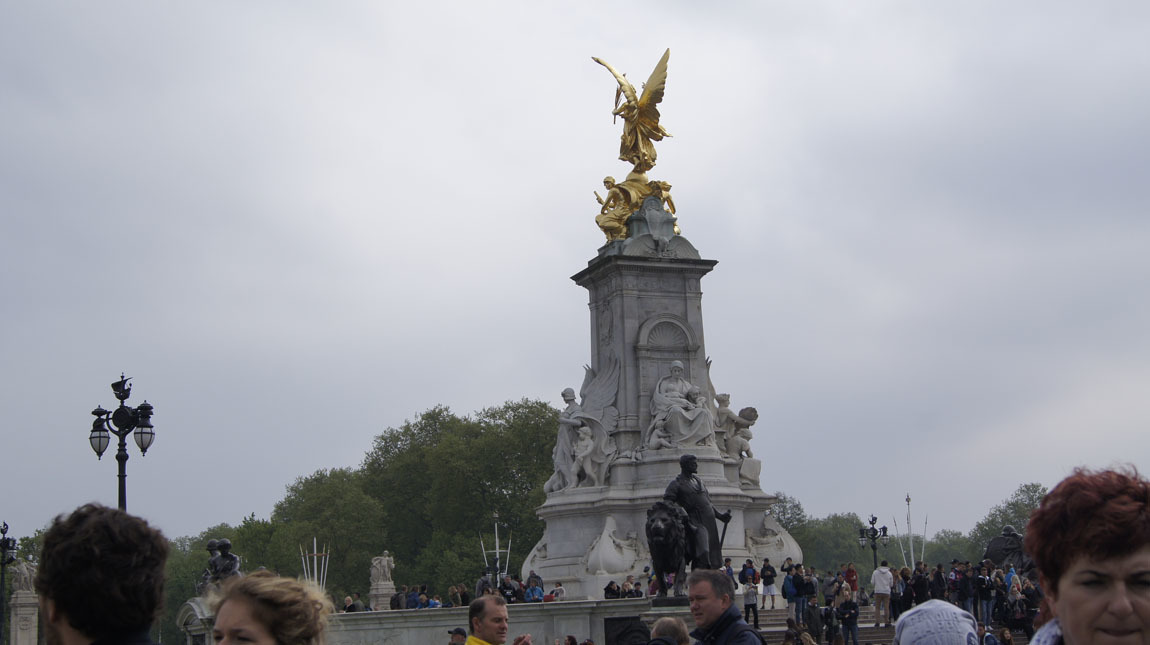 It starts to get crowded, so we people-watch.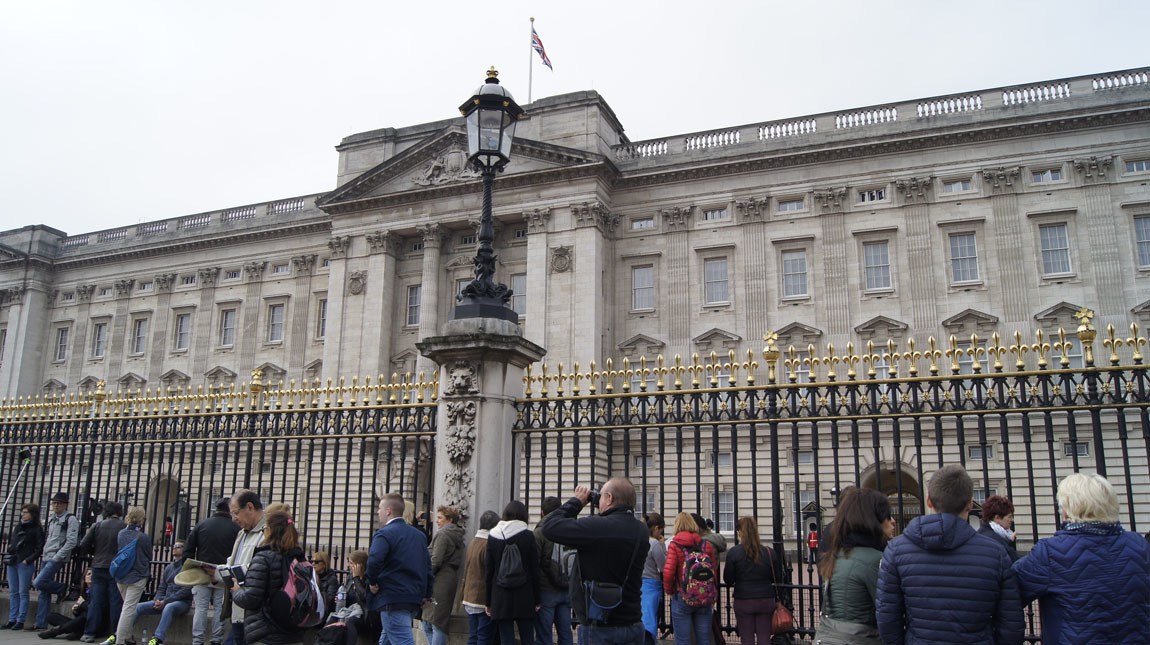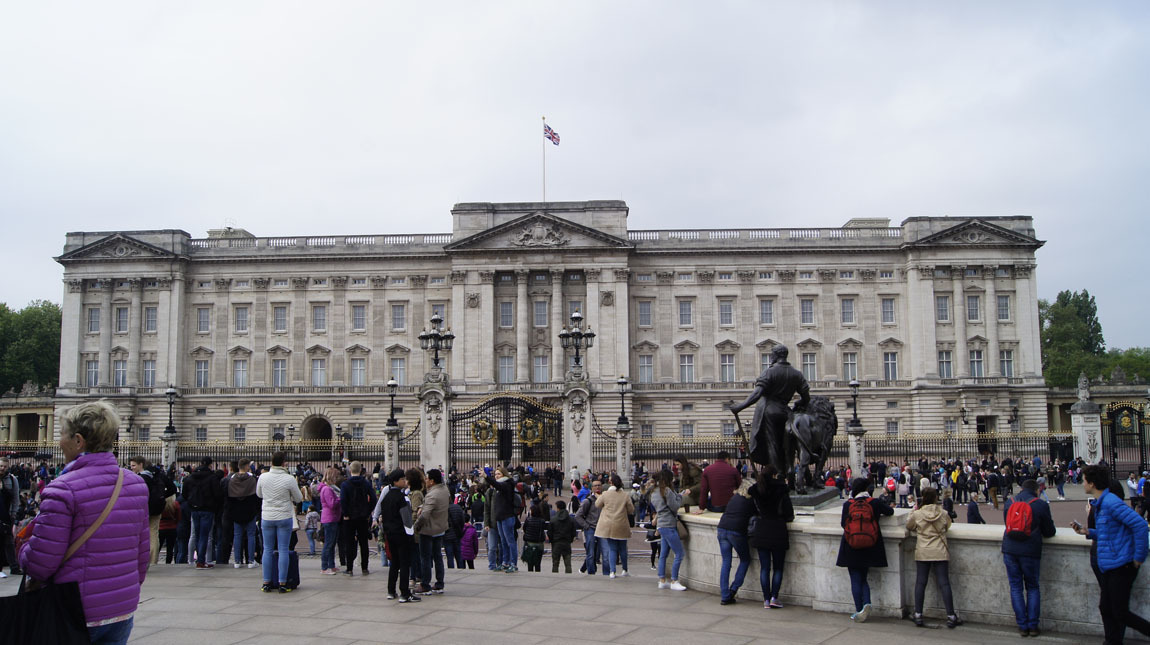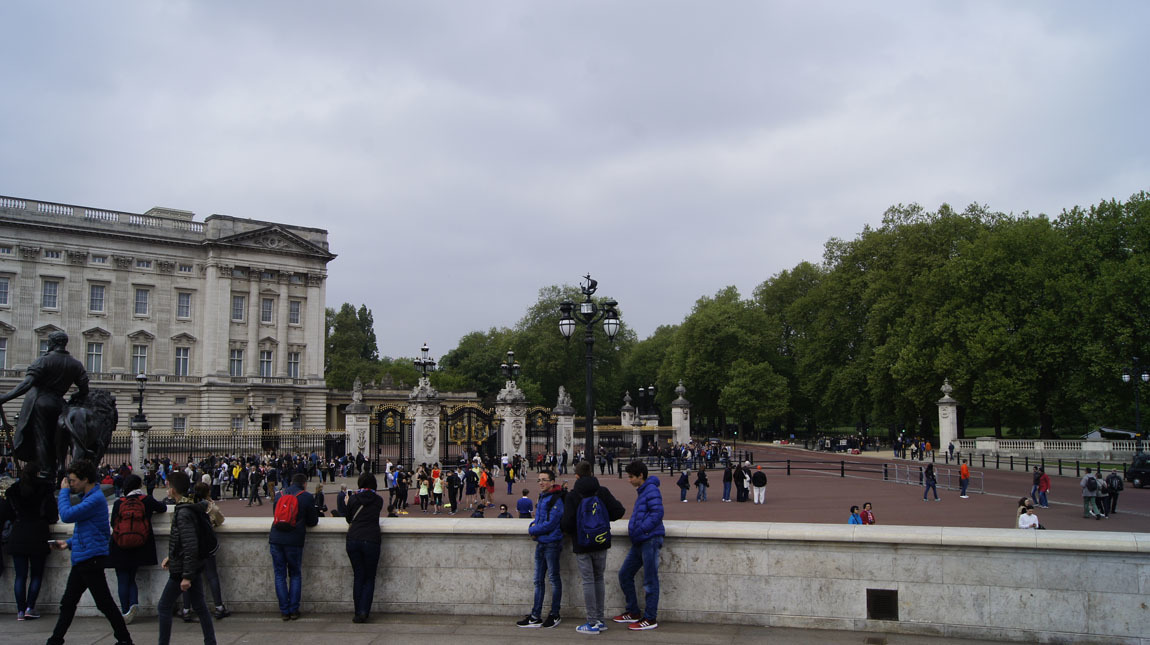 We climb up and find a higher spot to view the changing of the guard.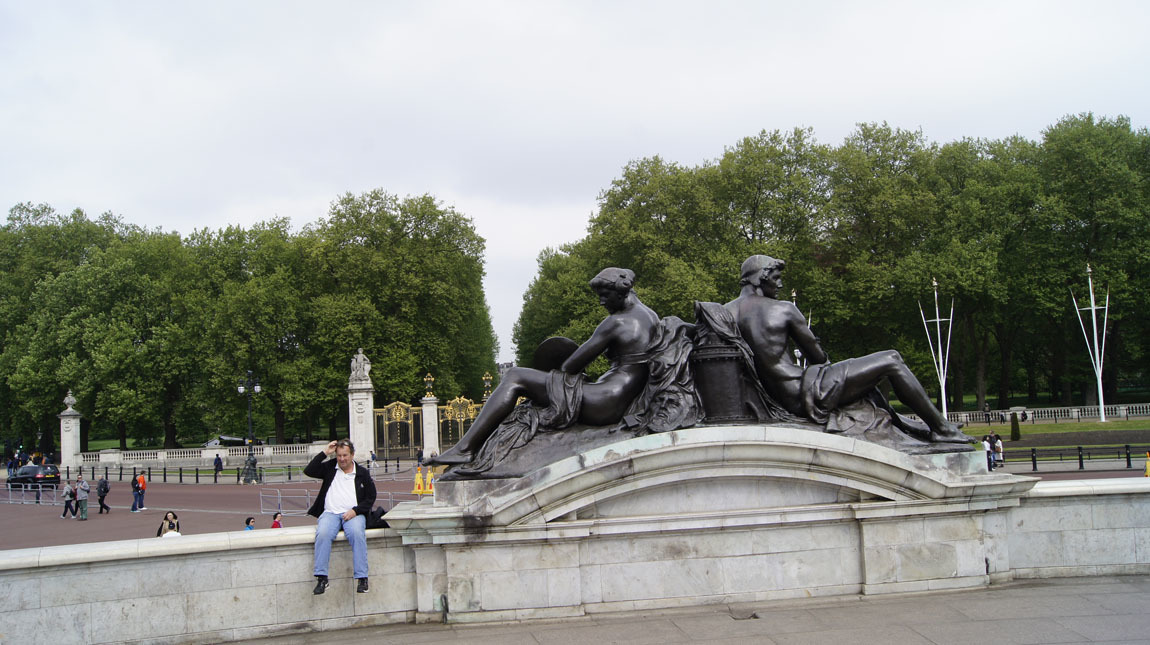 The view in the direction opposite to the Palace. We will soon walk down that way.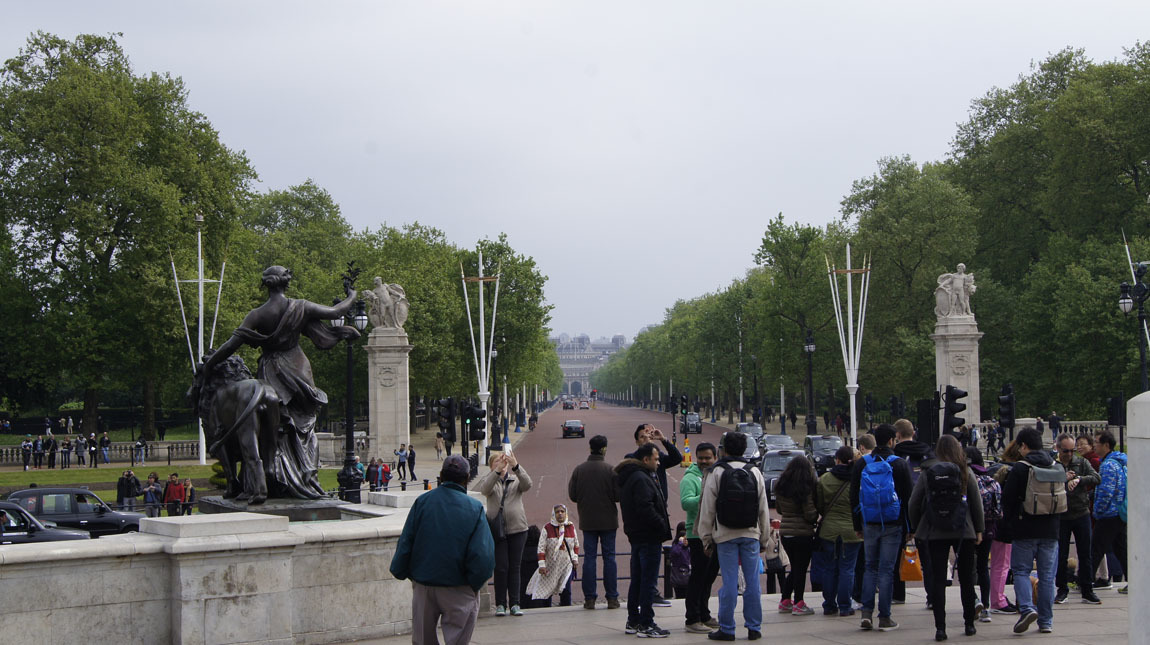 The statue in front of where we are sitting: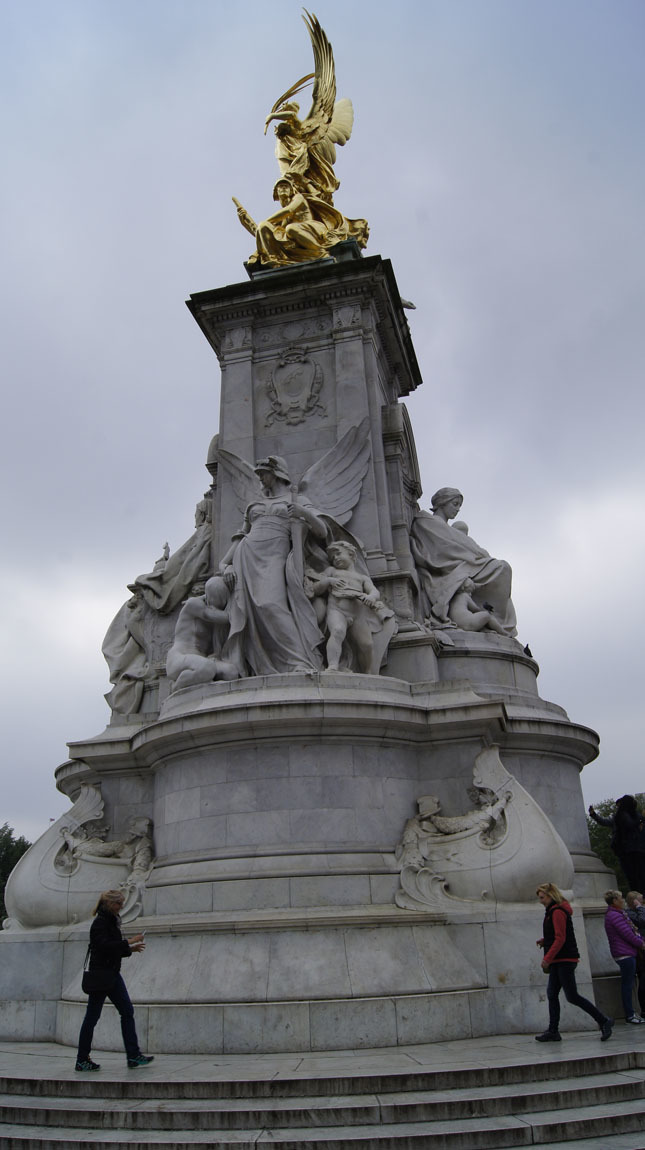 We wait for about 45 minutes. More people come, and we see some horses.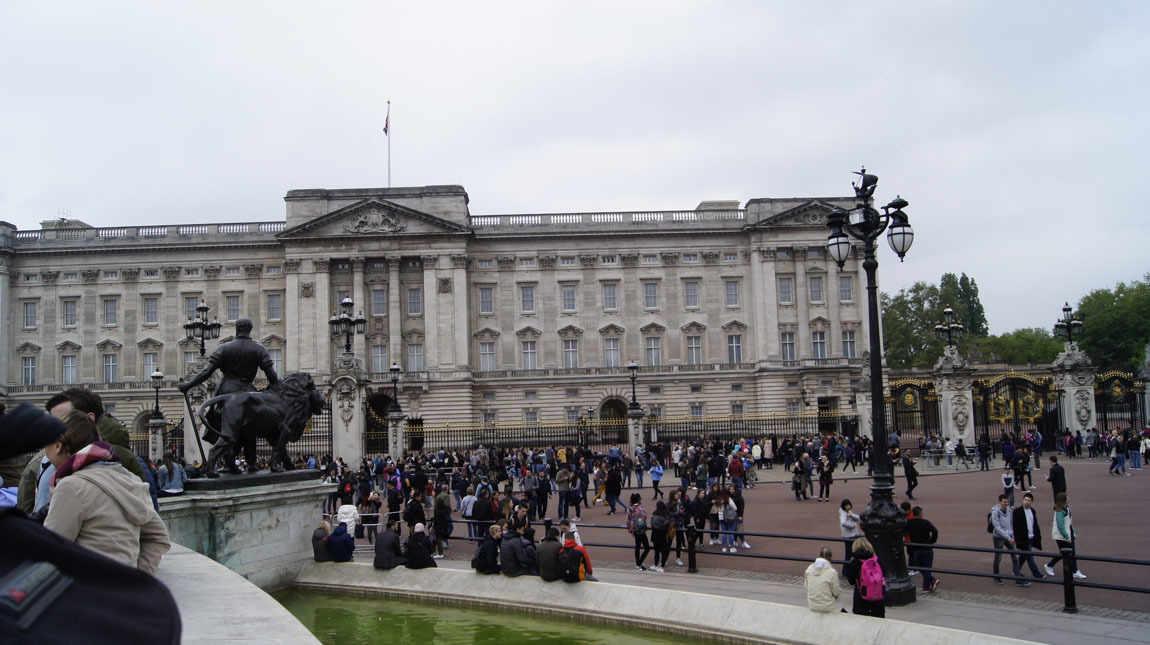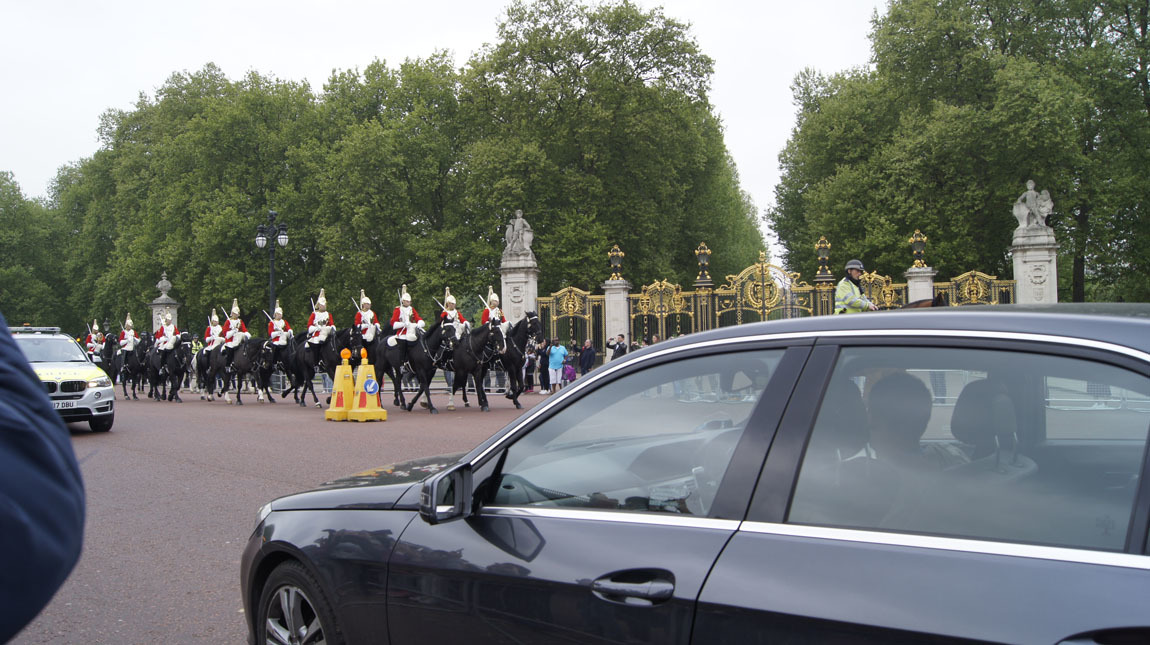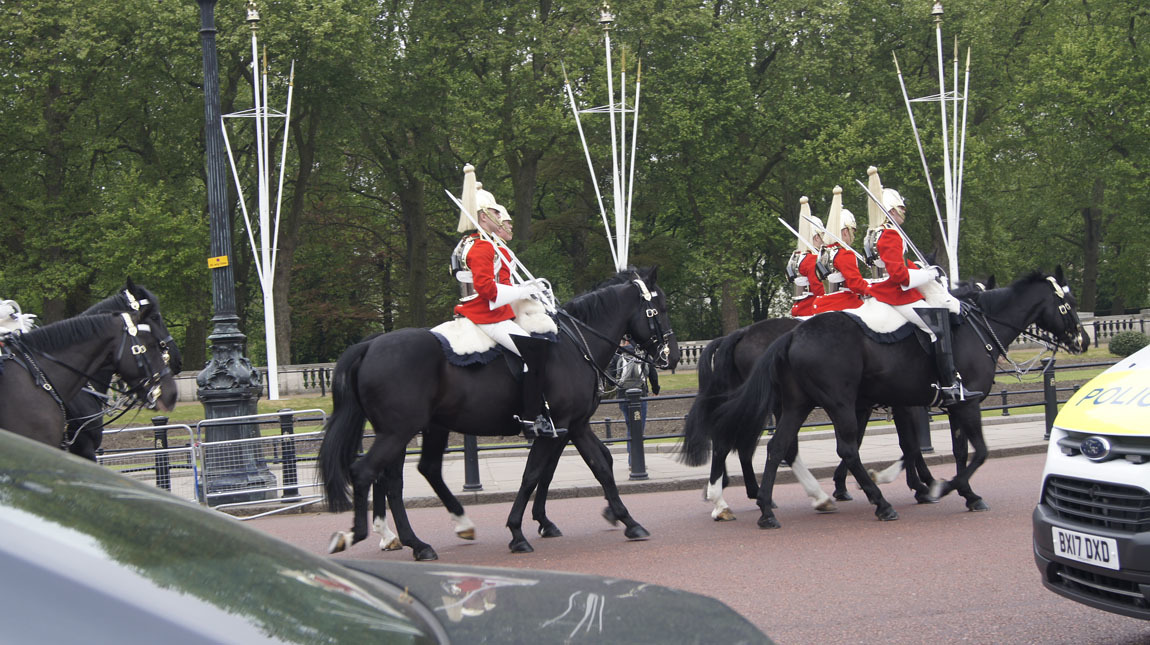 We got tired of waiting. So we walked away, down through St. James Park. John has read that a smaller ceremony will be held in a little while at a place a few blocks away. The park is lovely, but those chairs are for rent, by day or by season.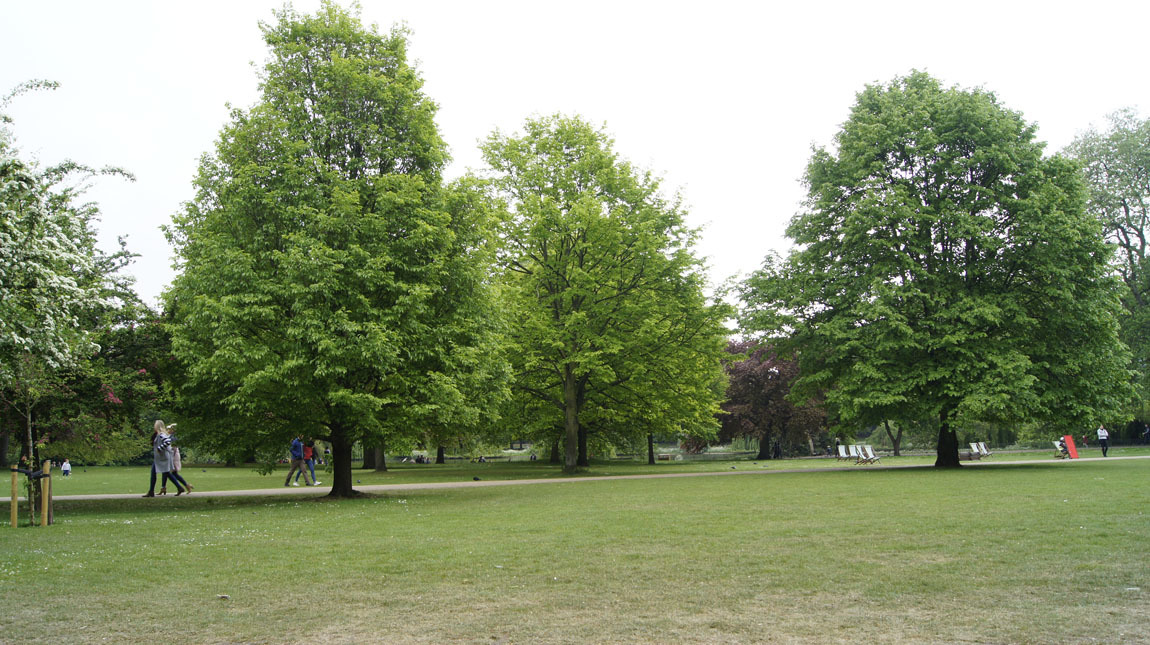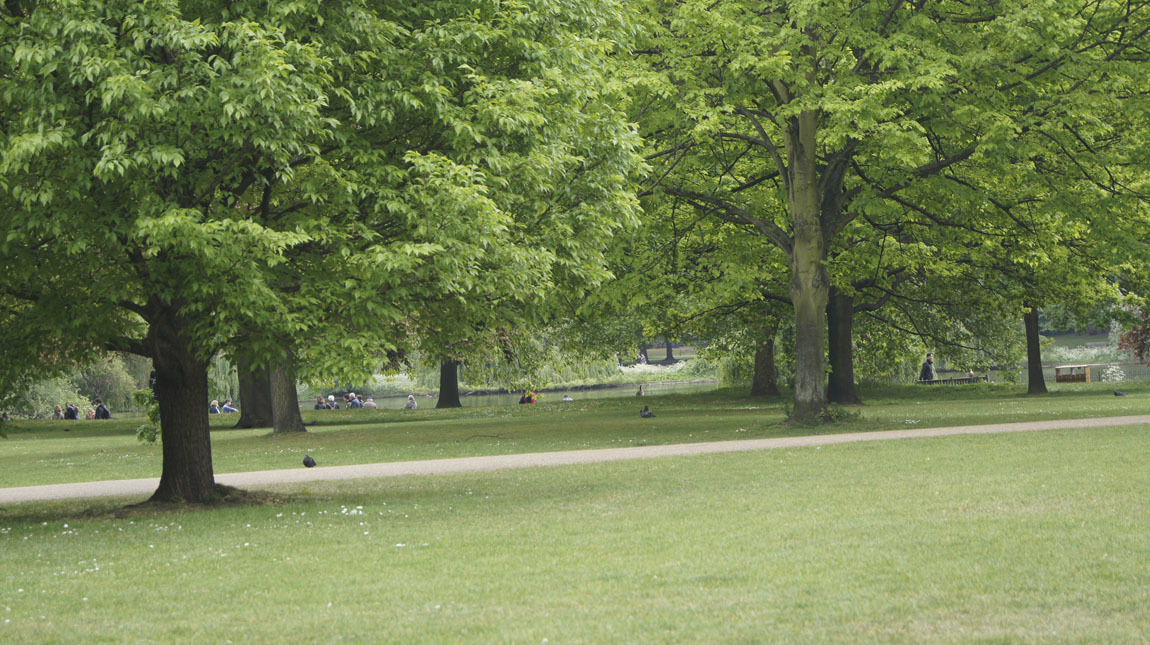 We walked through an area of very fancy shops, mostly for men's clothing and shoes. We also walked around a lot, looking for the next ceremony. A few people were gathering around the building below. But we never saw a ceremony!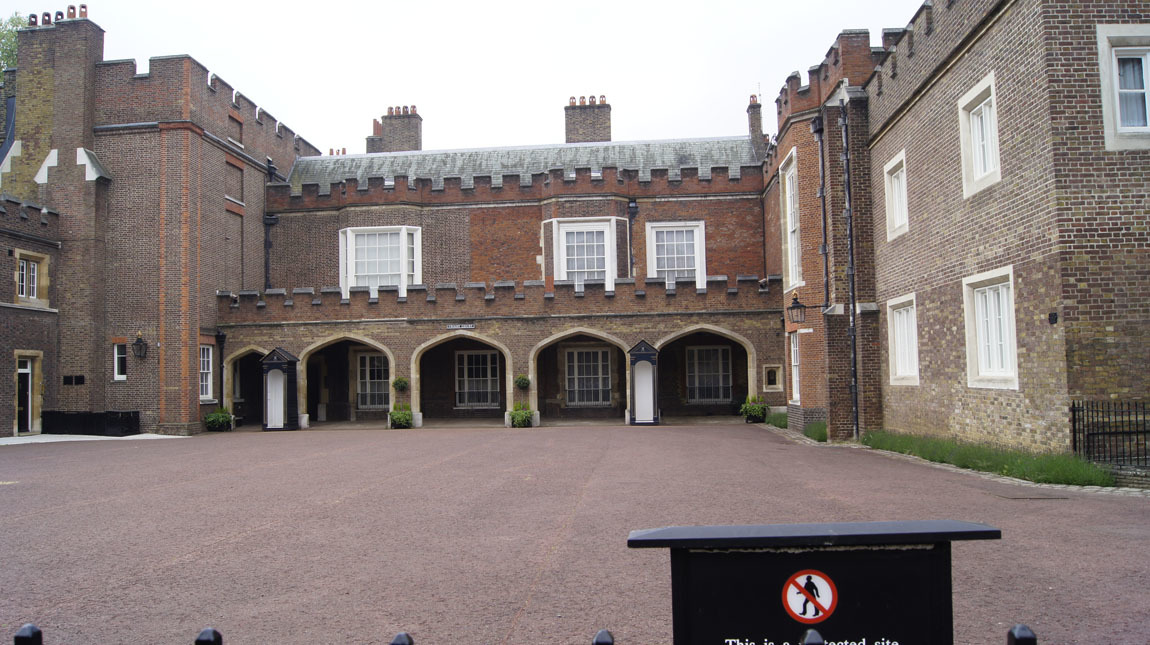 Next we walked to Westminster and picked up our tickets for the House of Parliament tour. It was an hour or so away, so we walked (and walked and walked) looking for a place to eat. Nothing! Then I spotted an outdoor stand that sold sandwiches and sweets. Perfect! We split a panini and a cookie and rested in peaceful Victoria park, right next to the Thames and the Parliament building.
The House of Parliament tour was fascinating and the tour guide a bit quirky. Photos were not allowed inside, so I have none to share.
We took the tube to Earl's Court to look for a restaurant for dinner. We found a great place! Turns out it was a chain. We had ravioli and spaghetti, nice portions. We dressed our salads using the bottles of balsamic vinegar and olive oil at the table, then ground salt and squeezed a fresh lemon on top, and used a special grinder to add Parmesan cheese. Dessert of raspberry and chocolate was delicious. Merlot was the wine.
A perfect day!
Next London blog entry.