By about 12:30, we were looking for lunch. The area around the British Museum is very touristy, very crowded, has lots of traffic. But in general, we like this part of old London, as it has less construction and lots of shops and places to eat. After looking at many restaurants, we end up at the Manitoba Tigella on New Oxford Street. Like the Slug and Lettuce, this Italian restaurant offers "sharing boards". We chose the Tagliere Misto: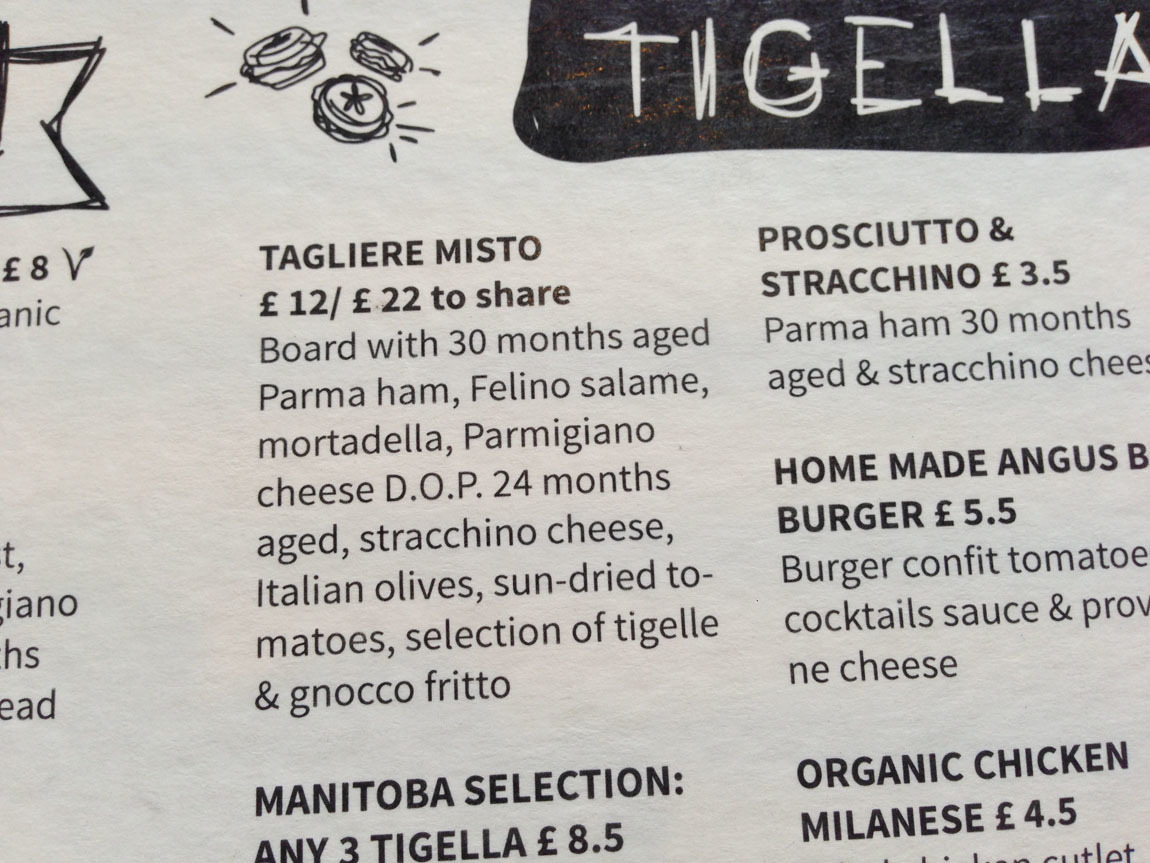 Parma ham (proscuitto), Felino salame (an Italian salame), and mortadella are Italian cured meats. Gnocco fritto and tigelle fritto are fried yeast doughs. The unpitted Italian olives were fresh, green, not really brined, and delicious - we had these throughout the trip and even John liked them. Sun-dried tomatoes and Parmigiano cheese we have in the US, but the versions in this restaurant were outstanding. Stracchino cheese is an Italian cows-milk cheese, eaten while the cheese is young; it is often used as a melting cheese, like on pizza.
Of course we had wine so we strolled happily out of the restaurant and admittedly got a little lost looking for the War Museum and Covenant Garden. We came to this large and beautiful building, named "Freemasons Hall". I was ready to pass it by, but John is fascinated by architectural masterpieces, so we went inside. He went to the reception desk and asked what the building was all about, and the lady said "you are lucky, a tour is just starting!" What? Oh well, let's go.
What is a Freemason? Briefly, it is a member of a fraternal (men only) organization that began in the fourteenth century as a group that negotiated dealings of stone cutters (masons) with clients and authorities. The first Freemason Grand Lodge was created in 1717 in London. See
Wikipedia
for more; we had trouble getting what the lodge was all about from our tour guide.
This CBS news article
has a lot more information on the secrecies of the Freemasons. When I view the Freemasons symbol online, it seems to bring back memories of literature and discussions surrounding my maternal grandfather.
Here is the ceiling of the sanctuary: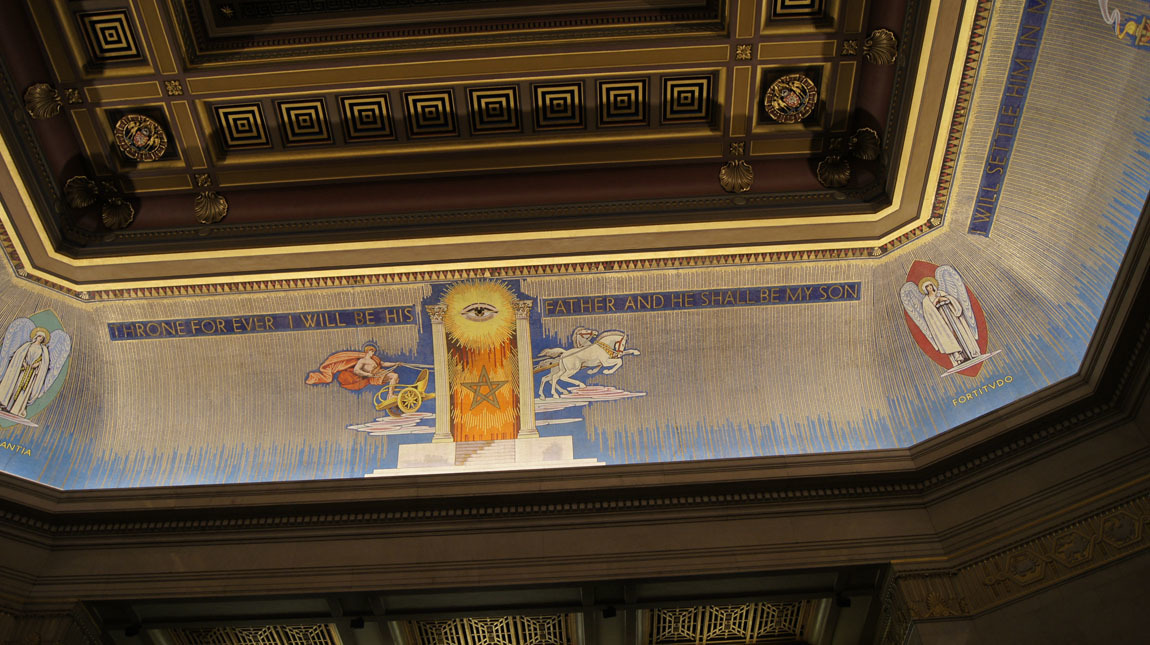 The altar: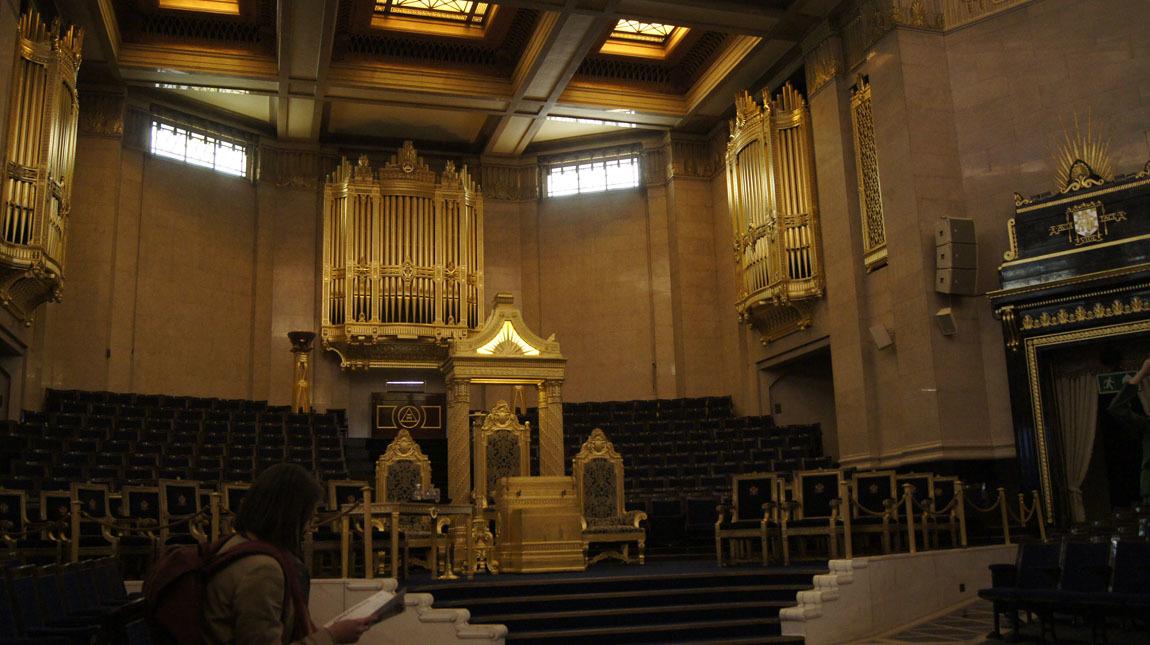 The top of the ceiling: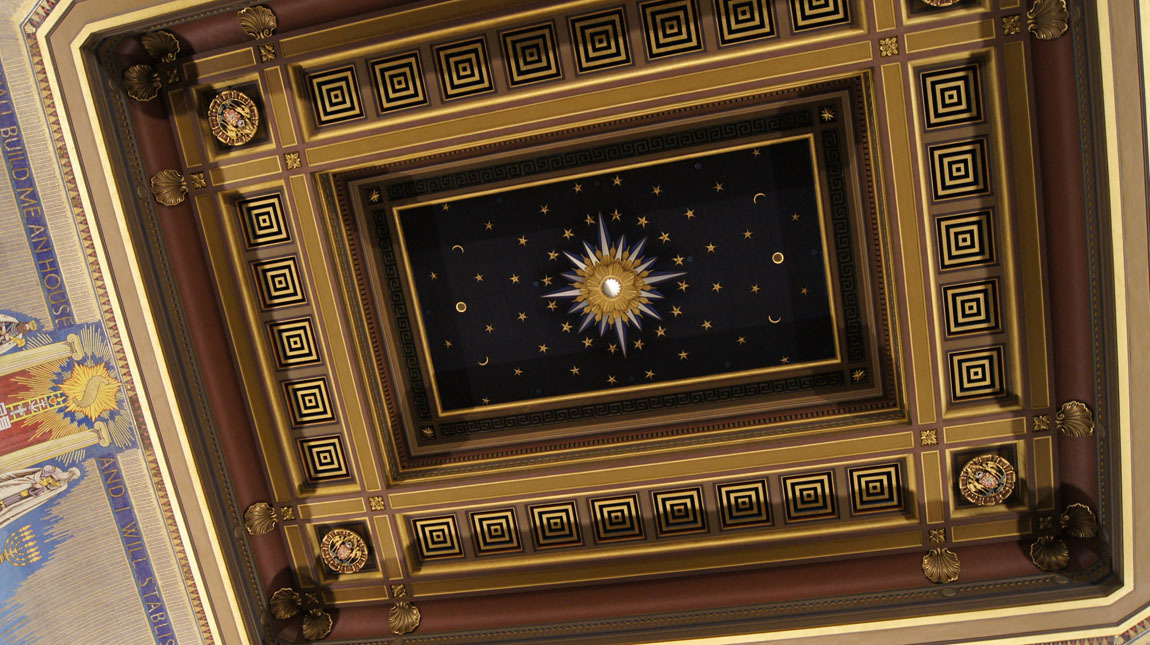 The throne: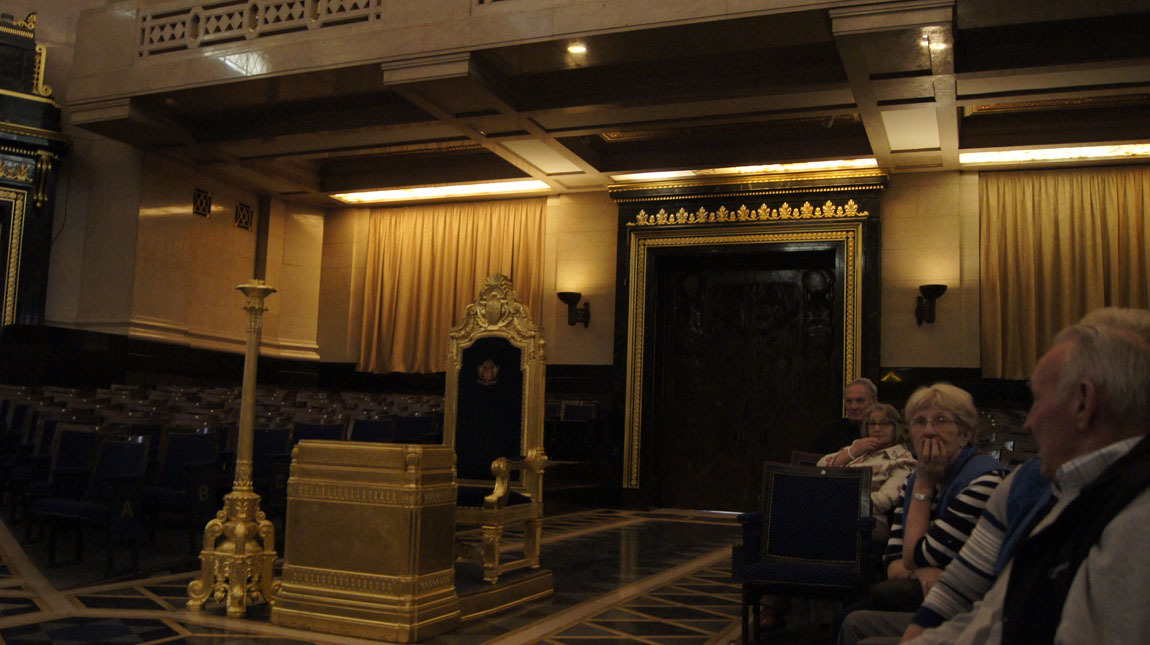 Tiled floor: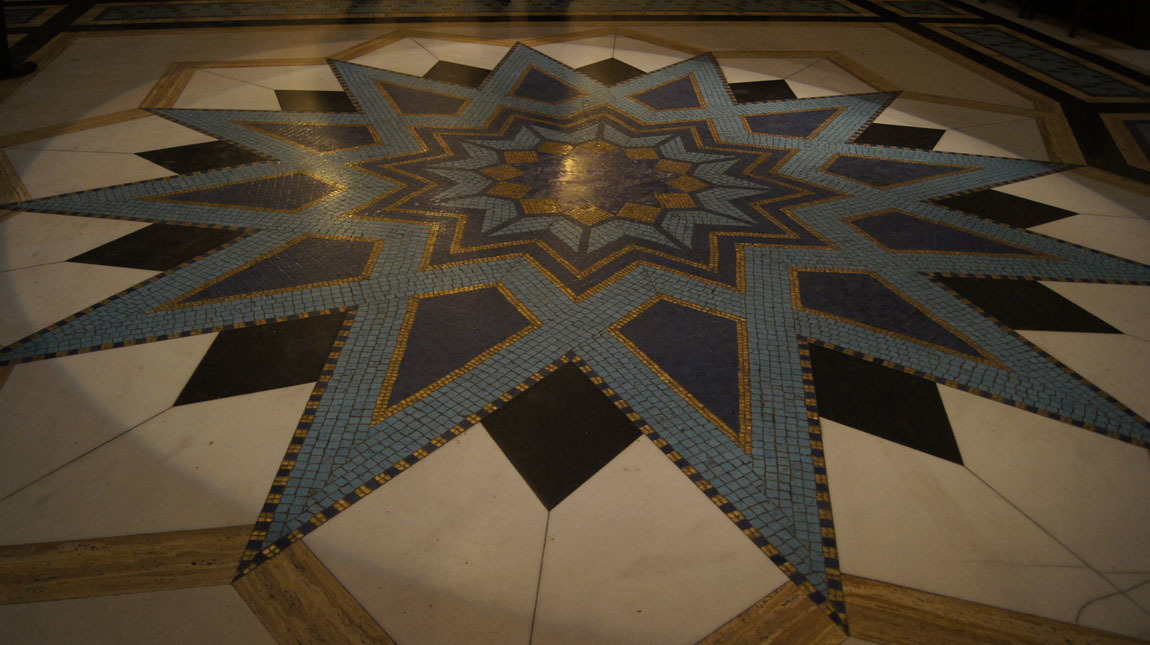 It was a magnificent building. But the secrets of the Freemasons were not revealed in the tour, and had to be found later online.
After the Freemasons we used the tube and found our way "home". Later, we went out for a light dinner, looking for guacamole and chips and margaritas at a restaurant down the street. That turned out to be a busy fast food place, so we walked back towards our hotel. (It's a Friday night.) We ended up at Tapa's near our hotel. Although it was busy, it was great!! Stuffed into a table near the street, we ordered a couple tapas and Sangrias. We had Iberian pork, a delicacy from Spain that was grilled to rare and absolutely astounding. We got some kebabs that were served with harissa sause (I learned this sauce in one of my cooking classes). We ordered more tapas and I think more sangrias and had a great time. Delicious food.
Off to walk the few steps to our hotel! We love London.
Next London blog entry.