Last fall we first noticed a pair of a different species of bird around our house. The pair left for the winter, then a couple days ago we again saw a pair in our trees and on the shed. These birds have a distinct "coo COO coo" sound and are larger than robins and meadowlarks.
After a bit of web searching and some photo-taking, I identified the birds as "Eurasian Collared Doves". They are an invasive species that was first introduced into the Bahamas in the 1970s. By 1982, they had spread to Florida, and by 1996, 7 nesting Eurasian Collared Doves were found near Denver.
I'm not an ornithologist by any stretch, but I do find this interesting. The websites that I accessed today (links below) don't think that the invasion is necessarily a call for alarm. Time will tell. For now, I'll enjoy watching and listening to them.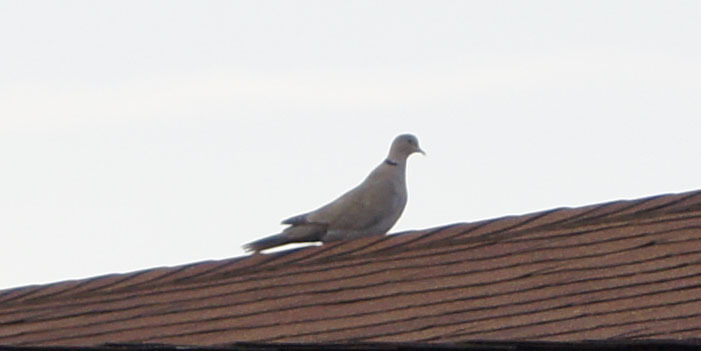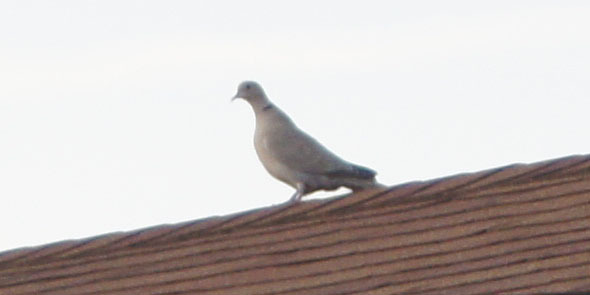 Sources:
The Cornell Lab of Ornithology
Eurasian Collared-Doves in Colorado, Yahoo Groups
Bird Source