The bus ride back to the Divan takes almost an hour. It's 3-4 pm on a Friday and there is a ton of traffic near Taksim Square. As we drive, we look out at the buildings and shops. I take out my camera, since I recall from yesterday the mannequins in the shops somewhere along our route. They had me in a giggling fit.
Oh, here we come . . . I see one! The bus is moving but you get the picture.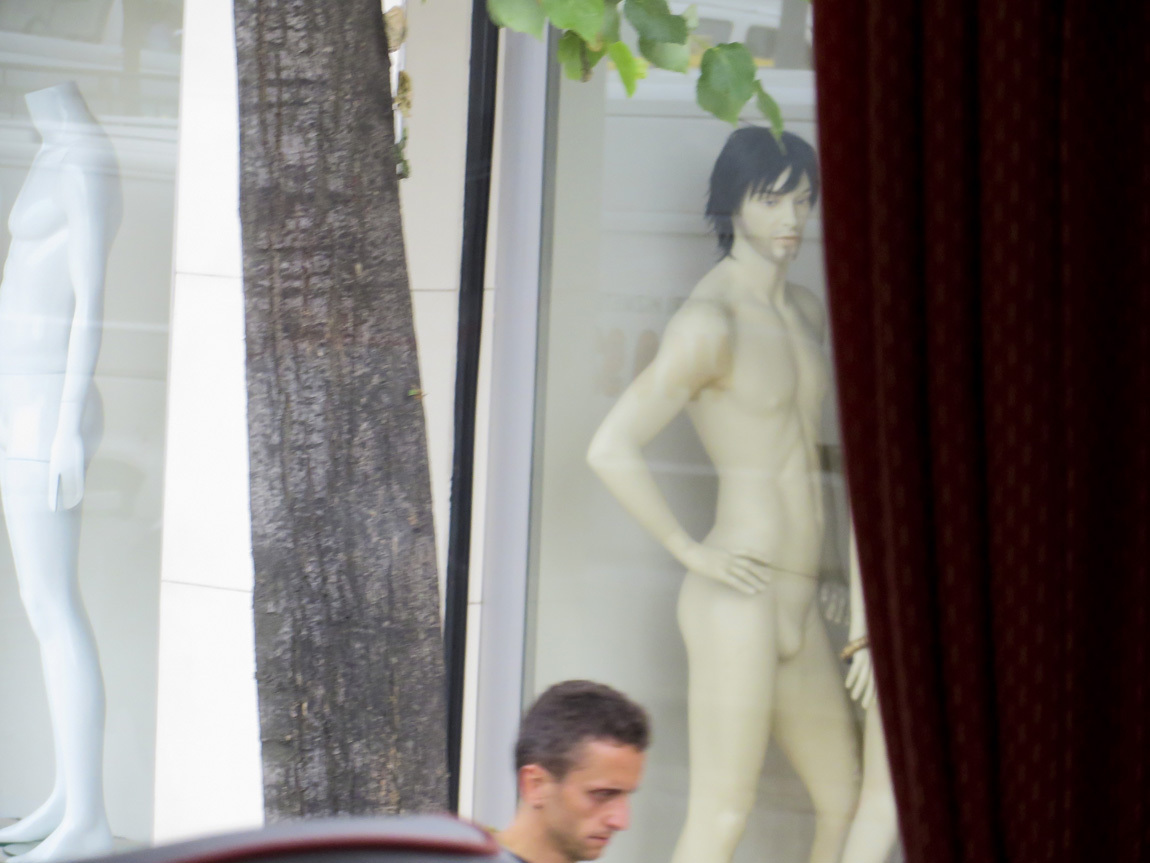 A couple street scenes. Did we miss the rest of mannequin row?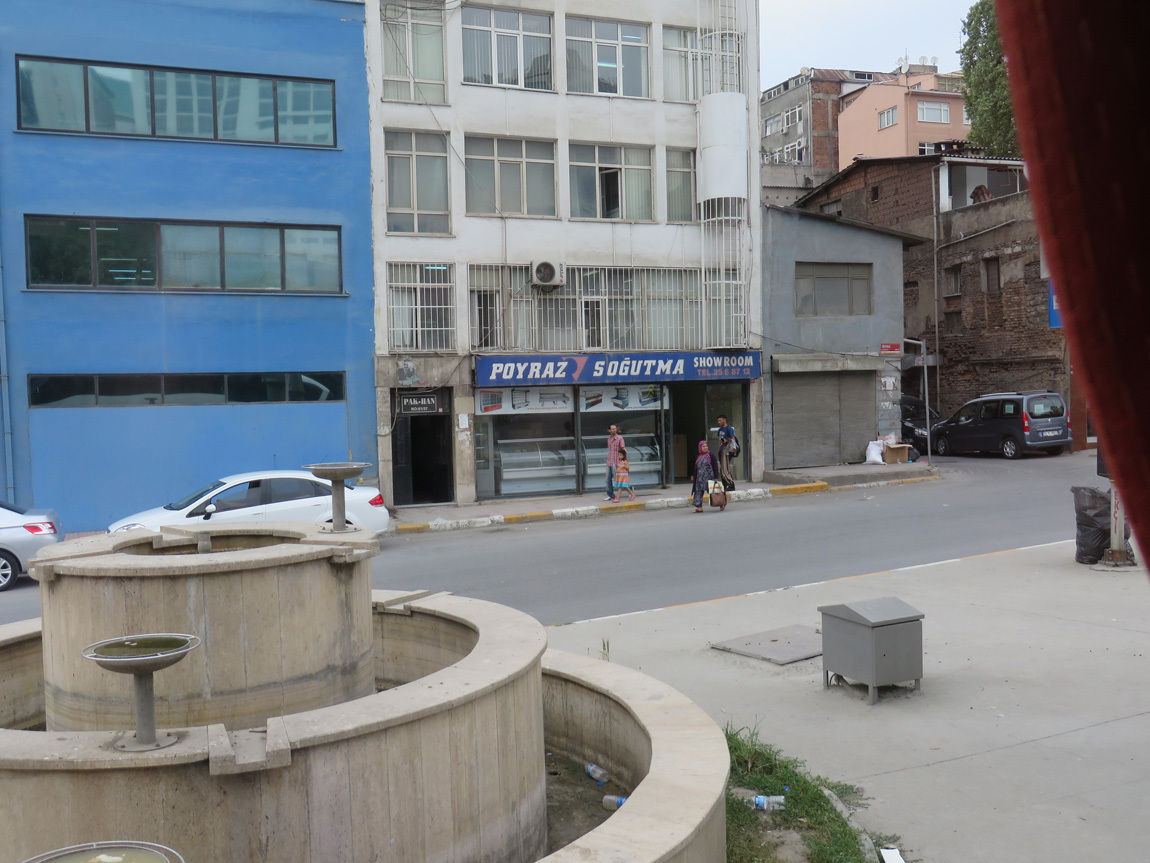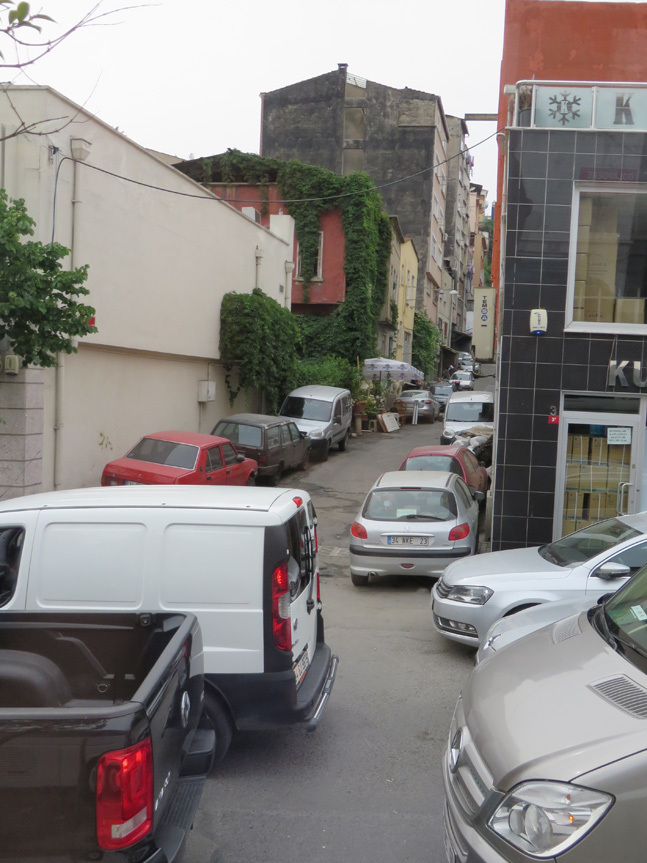 Ah! Here we are. Luckily the bus stops.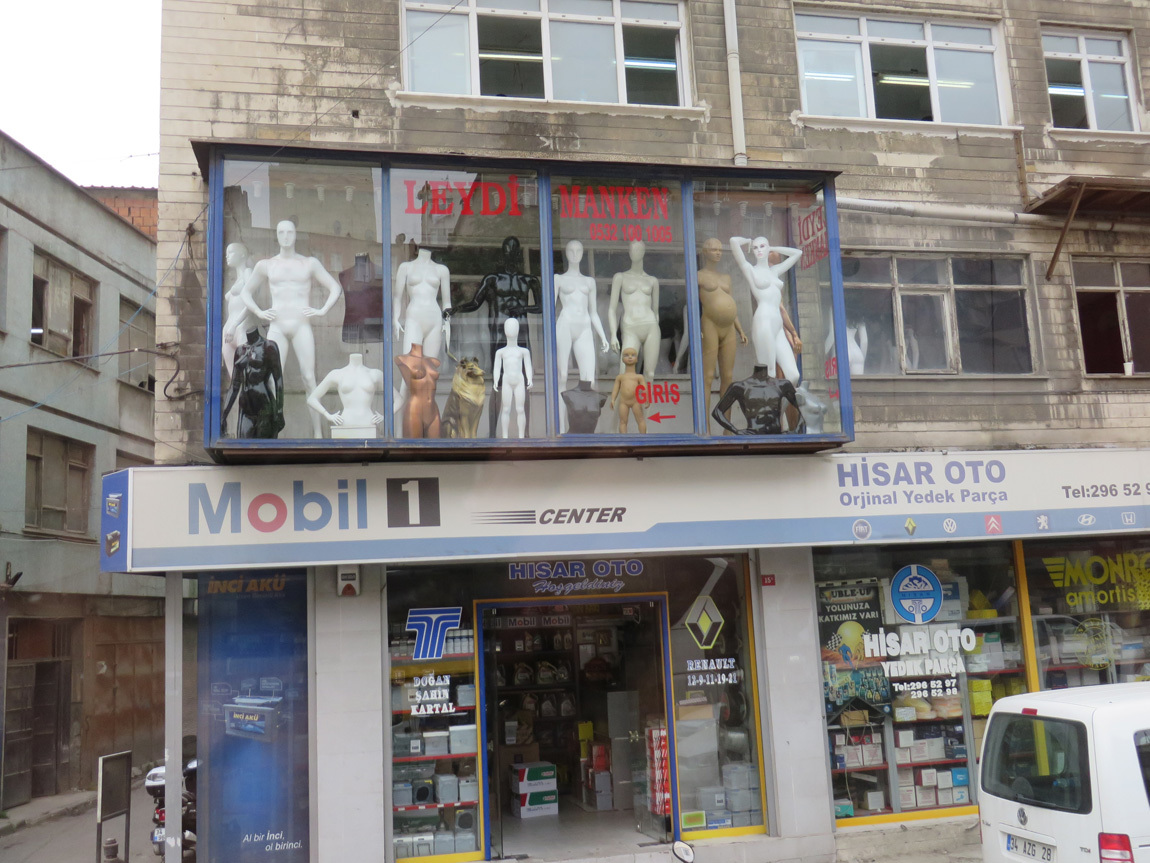 Close-ups: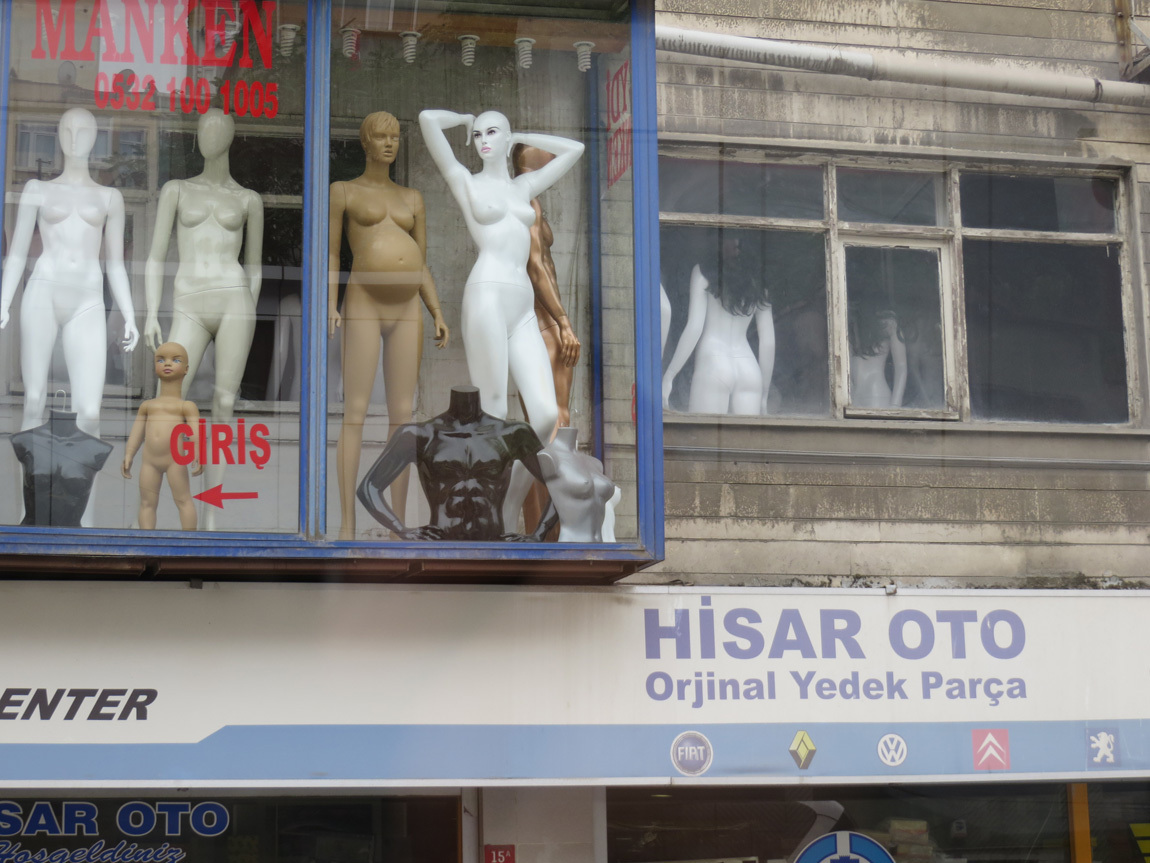 Pretty risque images for a Muslim country!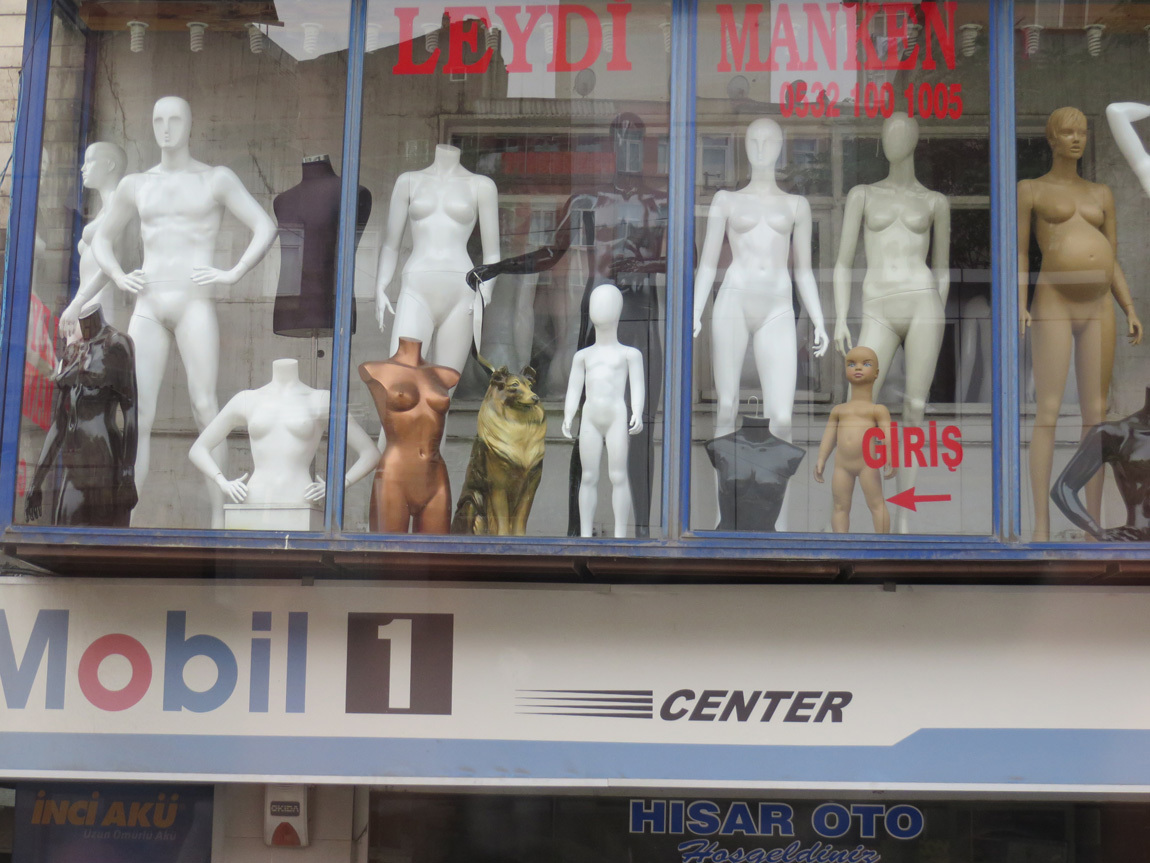 I can see why one might want a mannequin of a pregnant lady, but why a collie?
Here's another one.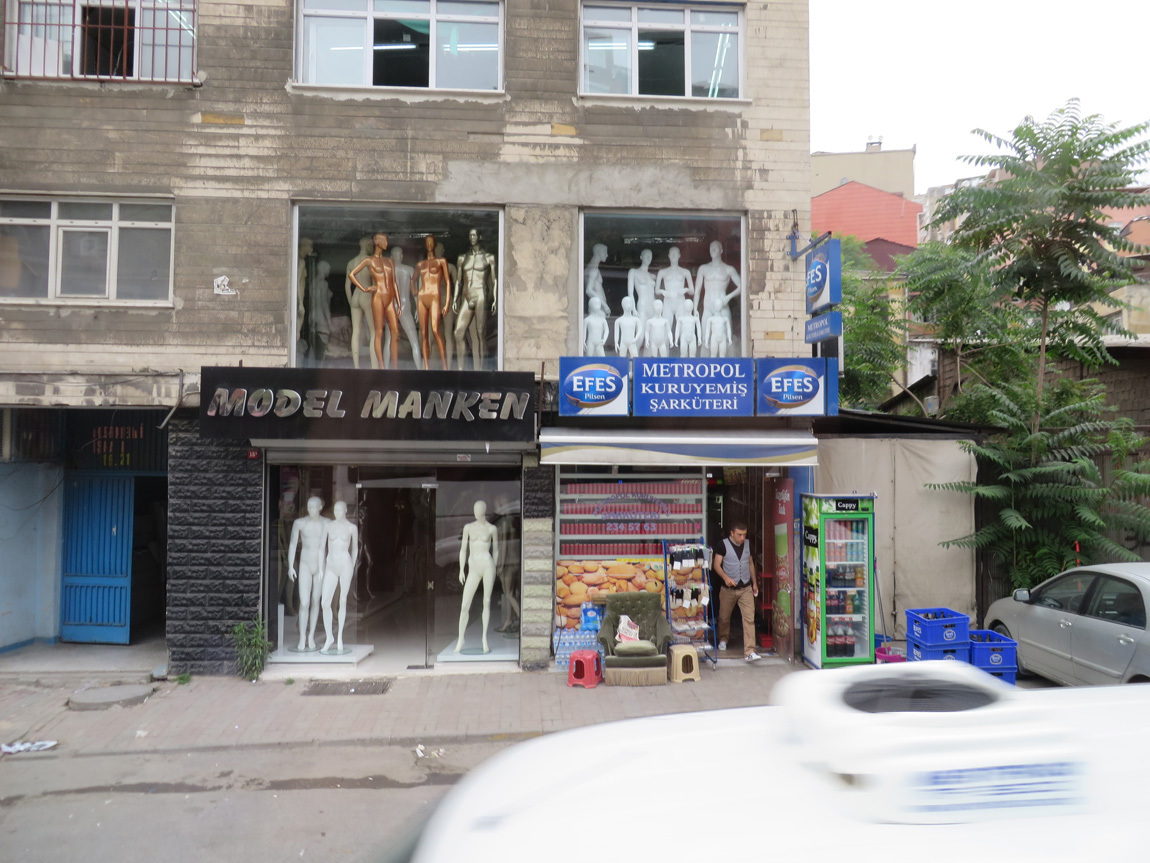 Not a great photo, because the bus is moving, but here is the "big guy" mannequin that we laughed at yesterday: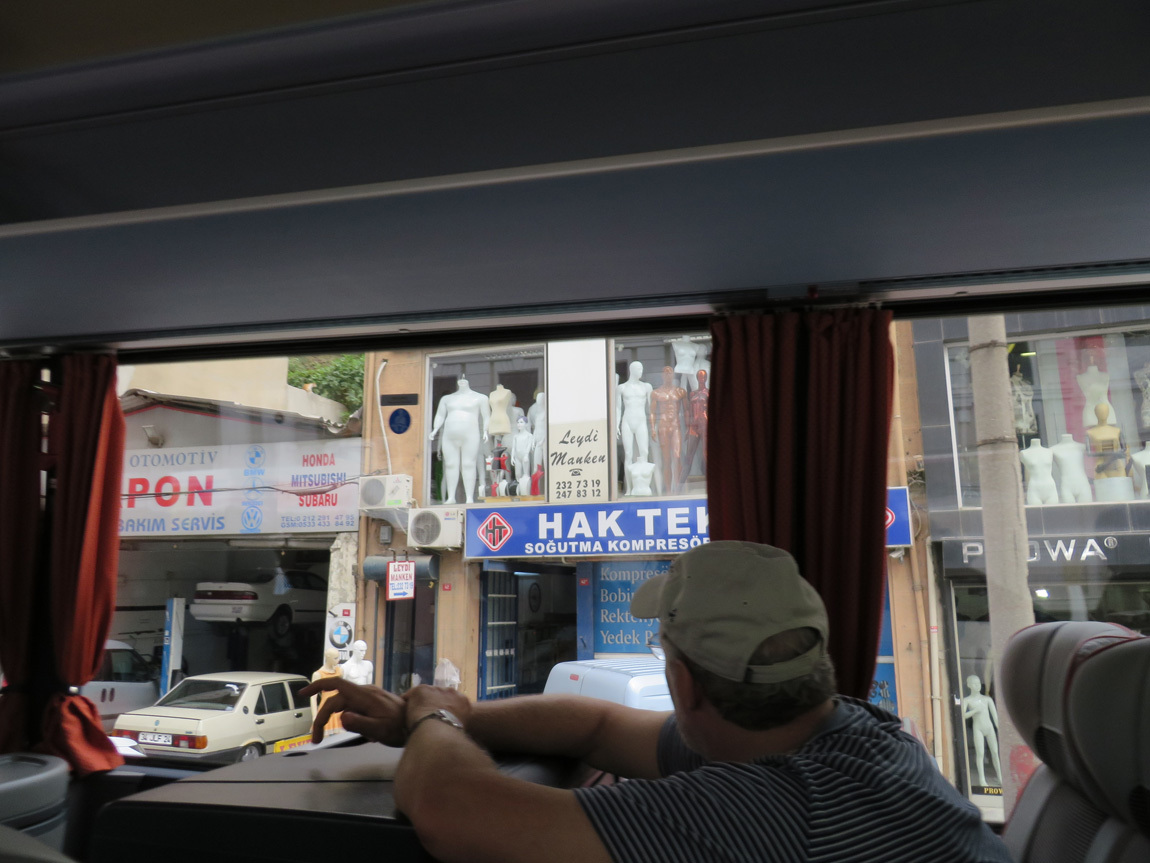 My final great photo: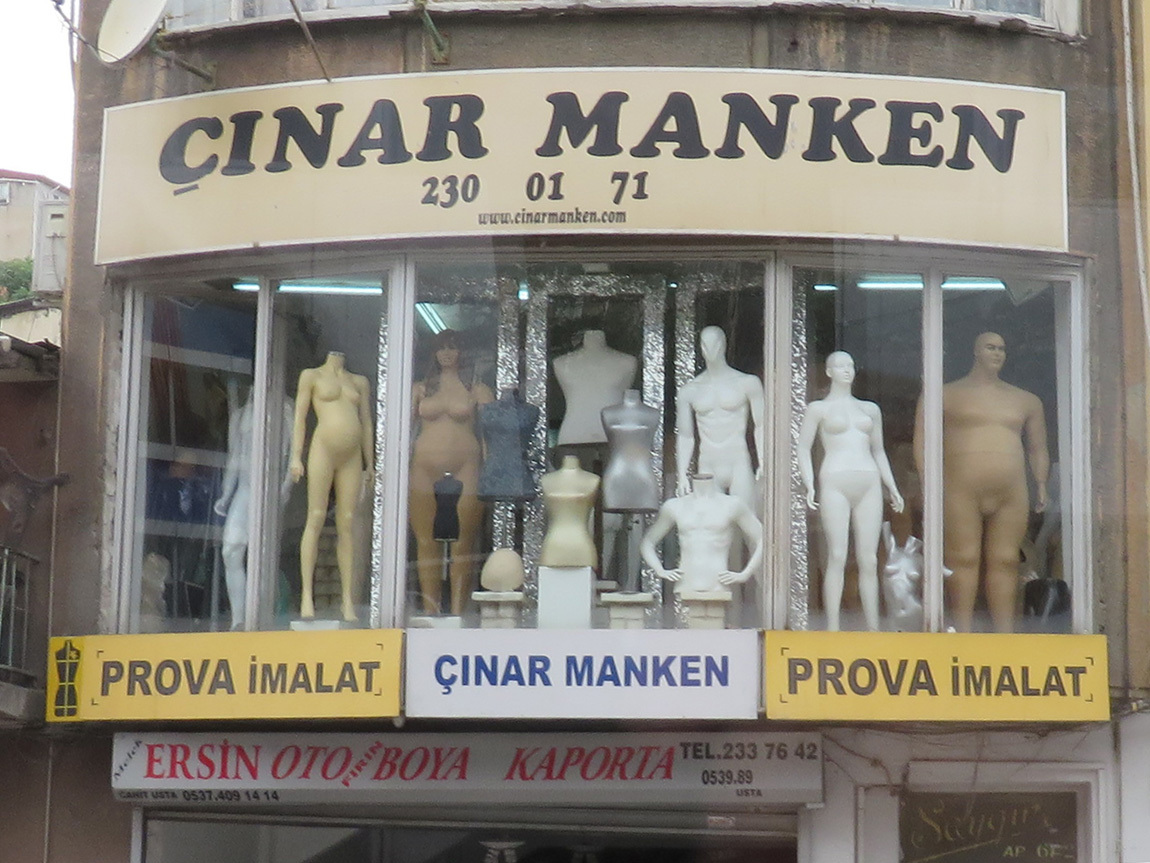 (You can visit the above
shop's website for their selection of mannequins
.)
What a day. Sultan Ahmet Square, Hagia Sophia, Blue Mosque, and now naked mannequins. Finally we are back at our hotel. We go for a swim. Dinner is on our own and we are not very hungry, but probably will go out later to look around and get a drink and a snack.
The day, or shall I say the
evening
, is not over yet.
Navigation:
first Turkey post
next Turkey post