September 12, 2013. We have lived here 32 years and never seen a flood like this one.
We can drive out county road 71 to highway 36, to the Rainbow Bridge over the St. Vrain river. This is the view looking up the canyon, towards Estes Park: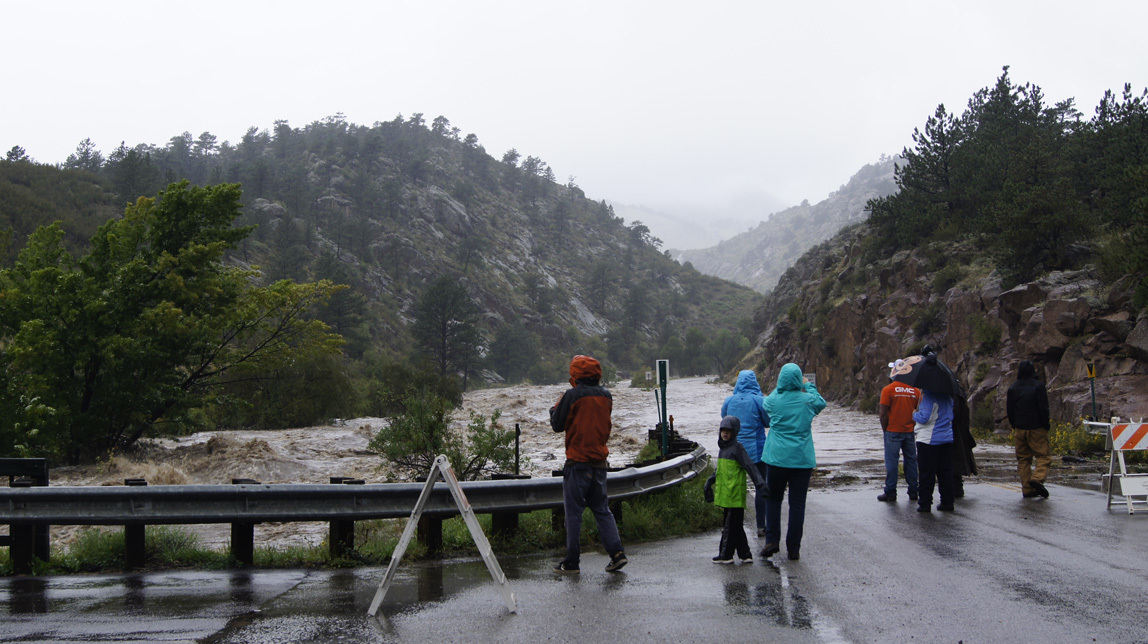 That's the road, under water. No one is going 45 MPH up there today, or for several days hence. Here's a photo from the bridge: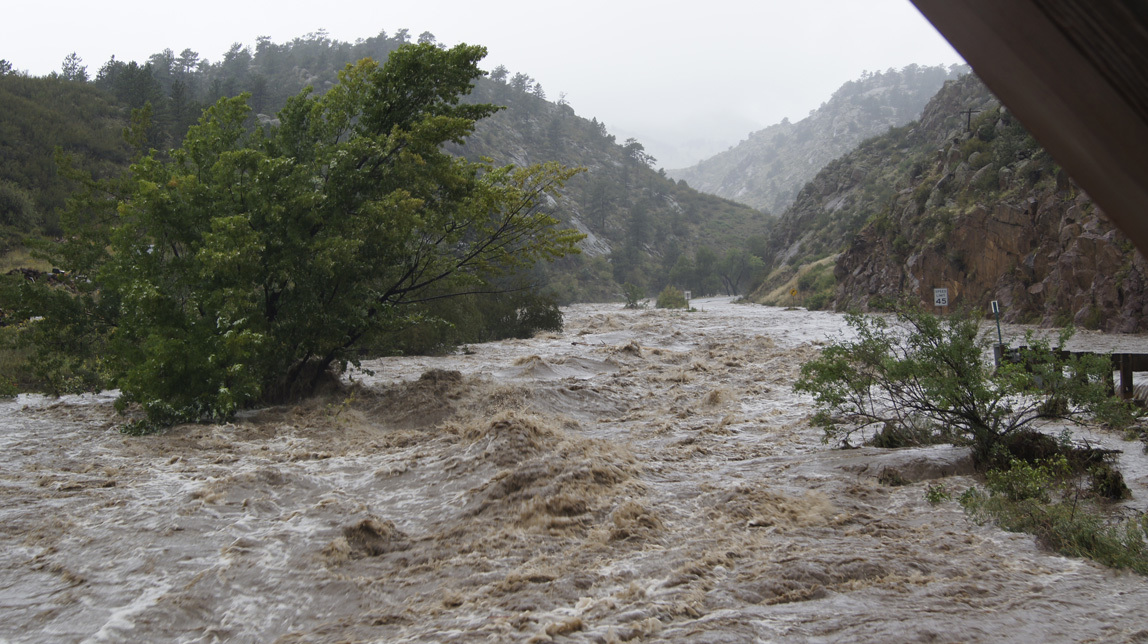 Now, this photo looks the other way, towards Lyons, where the Stone Mountain motel is: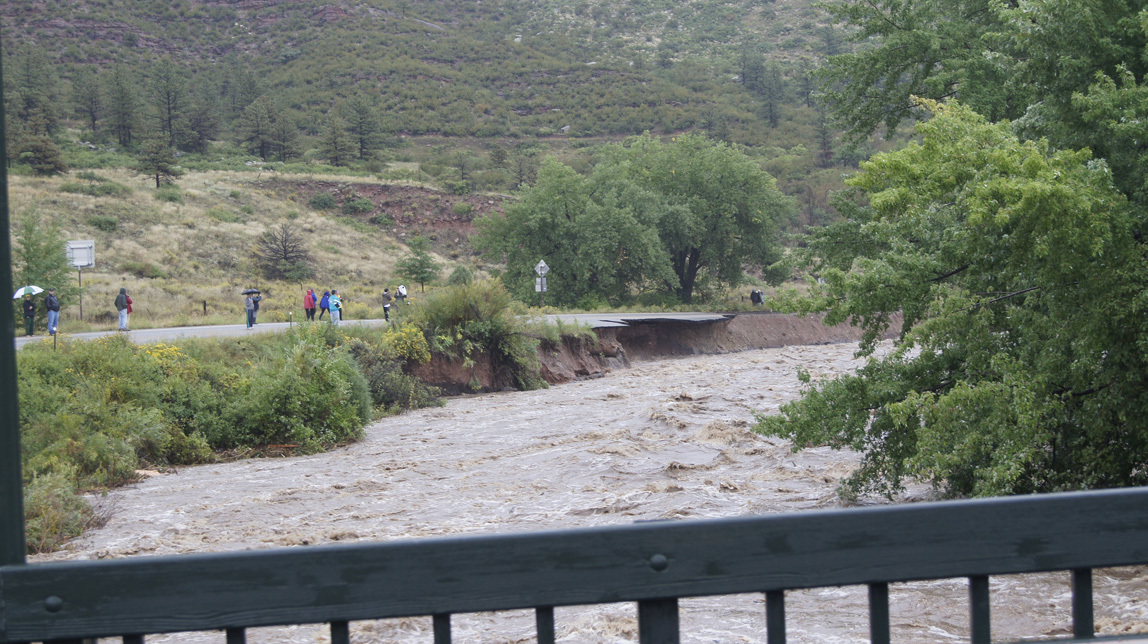 I guess you can see that we can't go that way either. Not much road left! We know from the news that Lyons is flooded, which means that we cannot even get to Lyons.
We are stranded!
I shot these two photos this morning. Just a little ways past our house, the Little Thompson River crosses the road. Yesterday the river was a trickle. Today, here it is: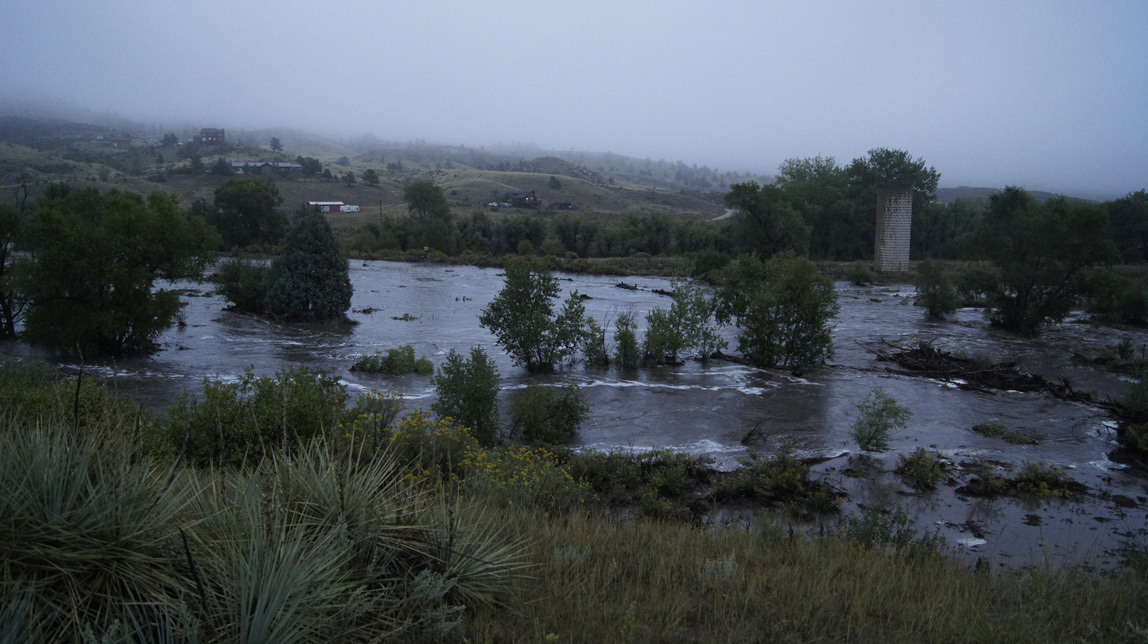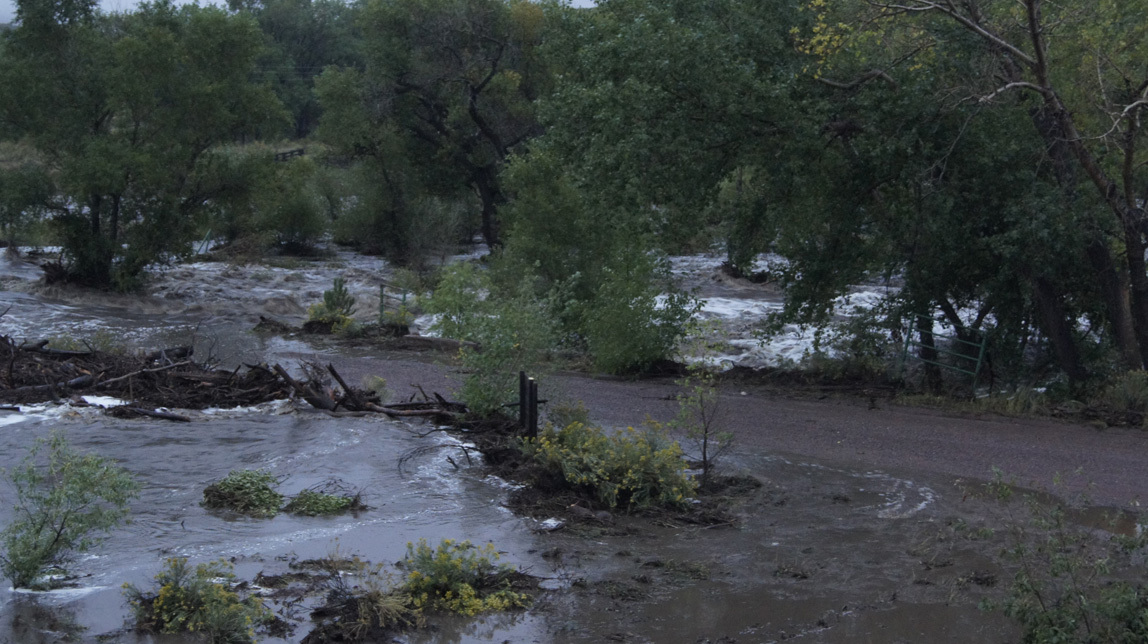 This was caused by the breaching of the Big Elk dam.
And the forecast? Rain tonight.

Next Lyons flood entry