We had a long cruise to our night's mooring. I enjoyed the scenery, especially the way the land rises sharply in some areas. Hang gliders rose on the thermals. Turquoise waters, interesting rock formations.
On the way to our mooring near Fethiye.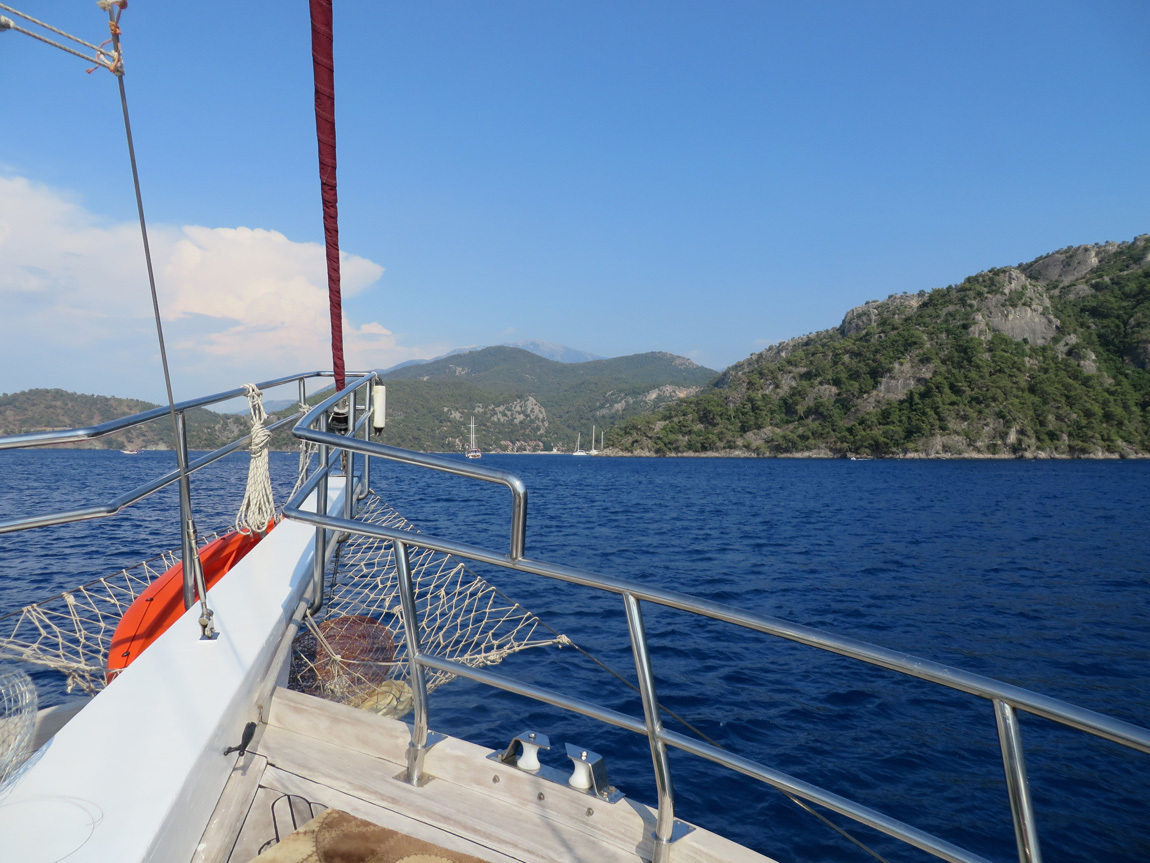 This is our last night on the gulet. I took a few photos of our room, to remember and to share.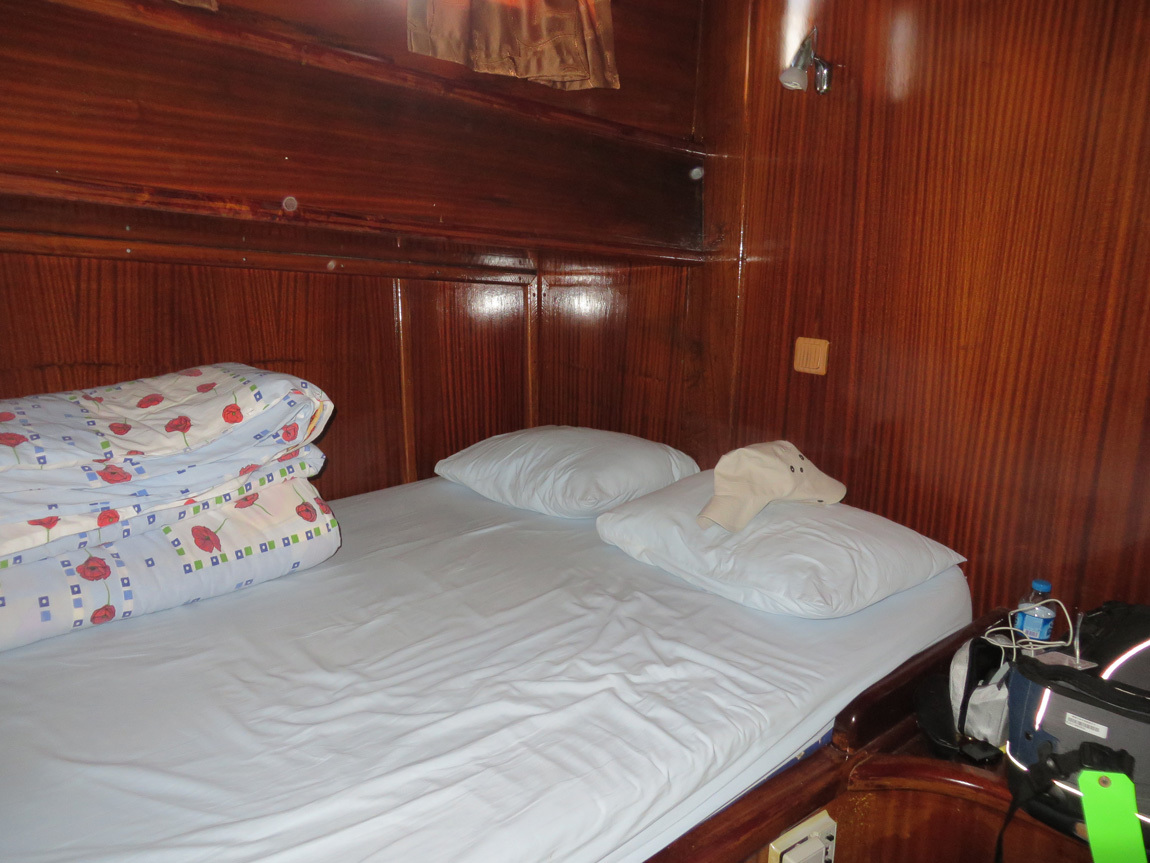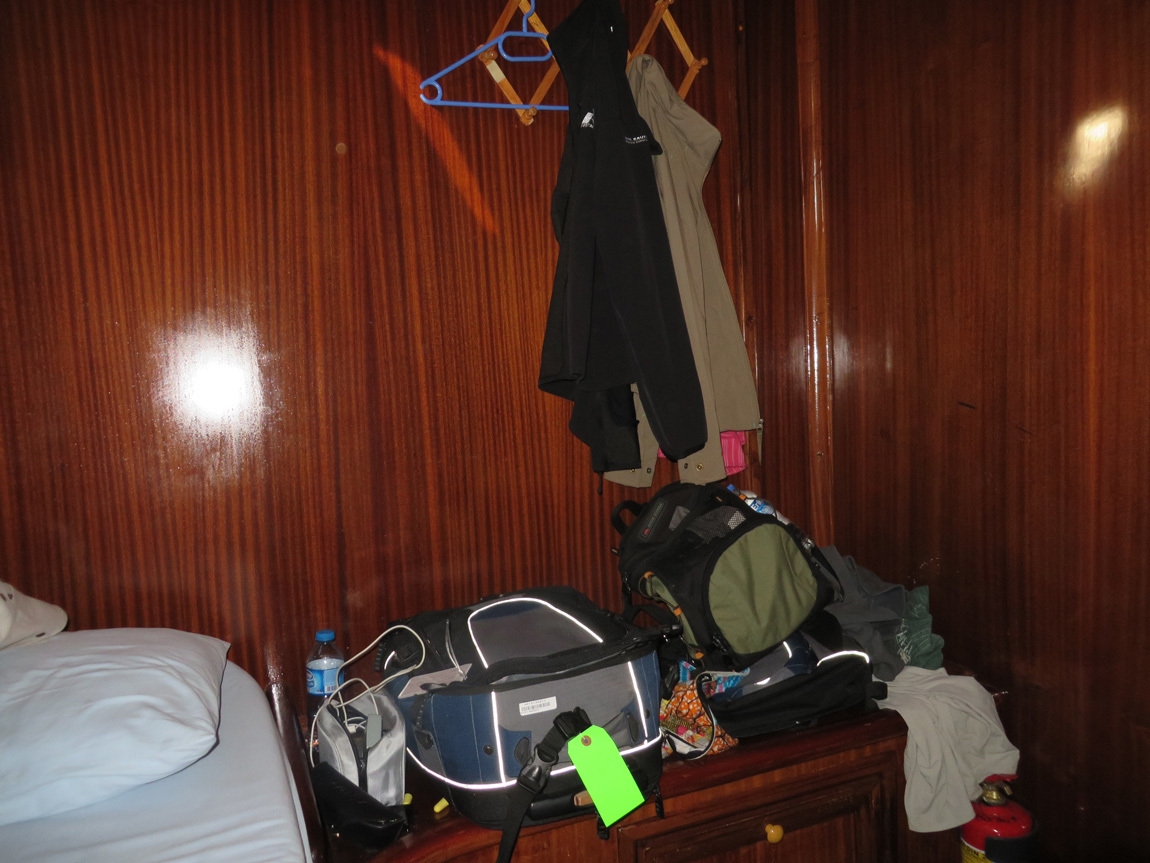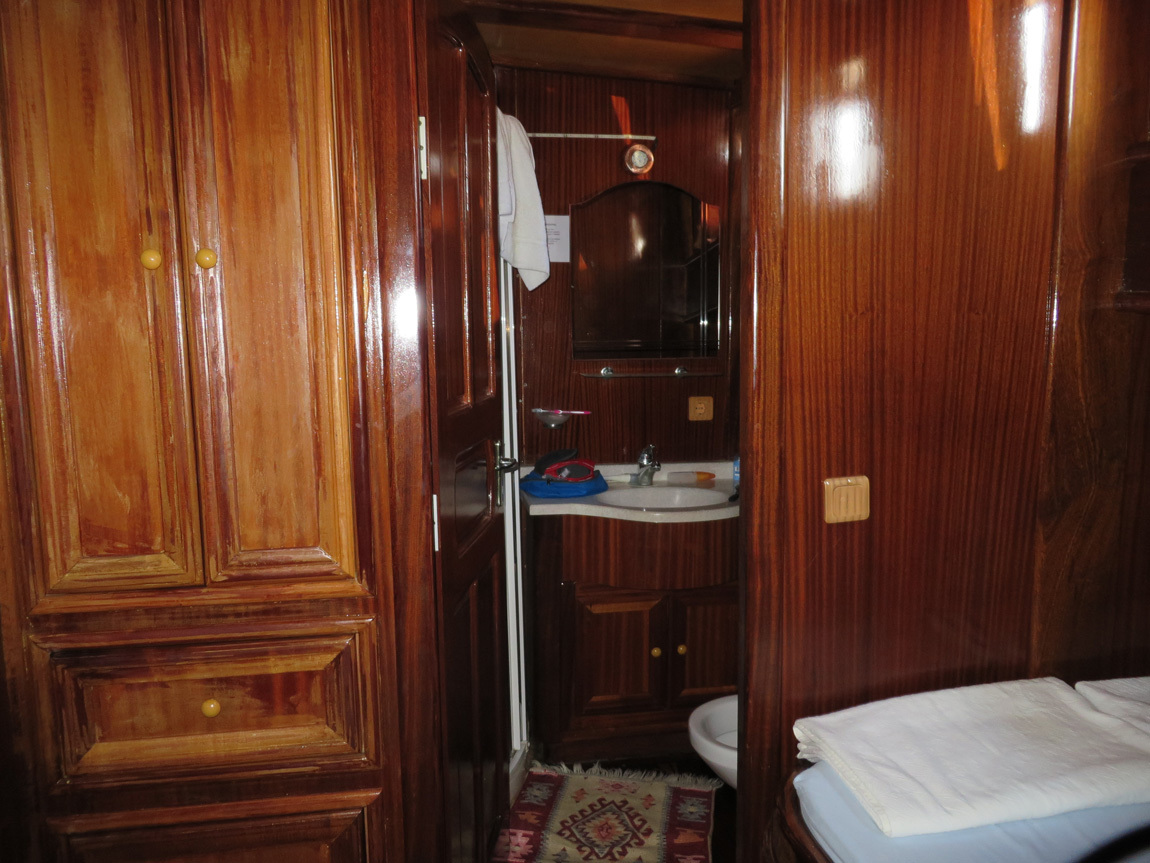 One of our tour members had to go to the hospital, so we moored near a road, near Fethiye. The cove was less secluded than our other nights on the gulet. One boat full of Turkish partiers was pretty noisy late into the night. Still, we were able to sleep.
While we slept, the protests in Taksim Square erupted into violence. When we were able to access the internet on June 16, we saw photos of the Divan hotel that we had stayed in, with protesters inside the lobby suffering from tear gas and pepper spray laced water cannon blasts. Maybe some of the same friendly protesters we met just a week before.
World News - Tear gas fired inside hotel in Turkey protest crackdown
. If you watch the video, you will see our Divan hotel lobby full of tear gas.
News article from CNN, June 15
. You can scroll through the photos and see our hotel in a few.
Spiegel online
.
Wikipedia
.
Navigation:
first Turkey post
next Turkey post