The next morning, I took this photo of the meadow next to our hotel in Zermatt.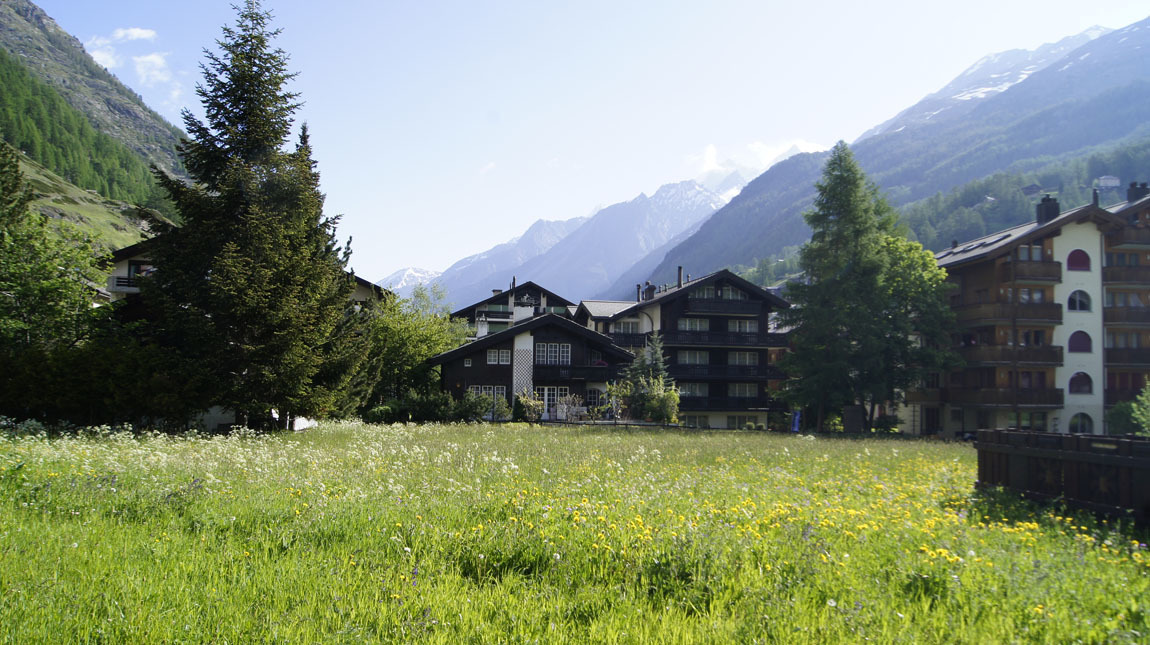 By 9 am we were boarding the Gornergratten, a cogwheel train that will take up up to Gornergrat, a great viewing area for the peaks around Zermatt. These peaks include the famous Matterhorn!
The cogwheel train station is right next to our hotel. Here is the view of our hotel right after we board the train.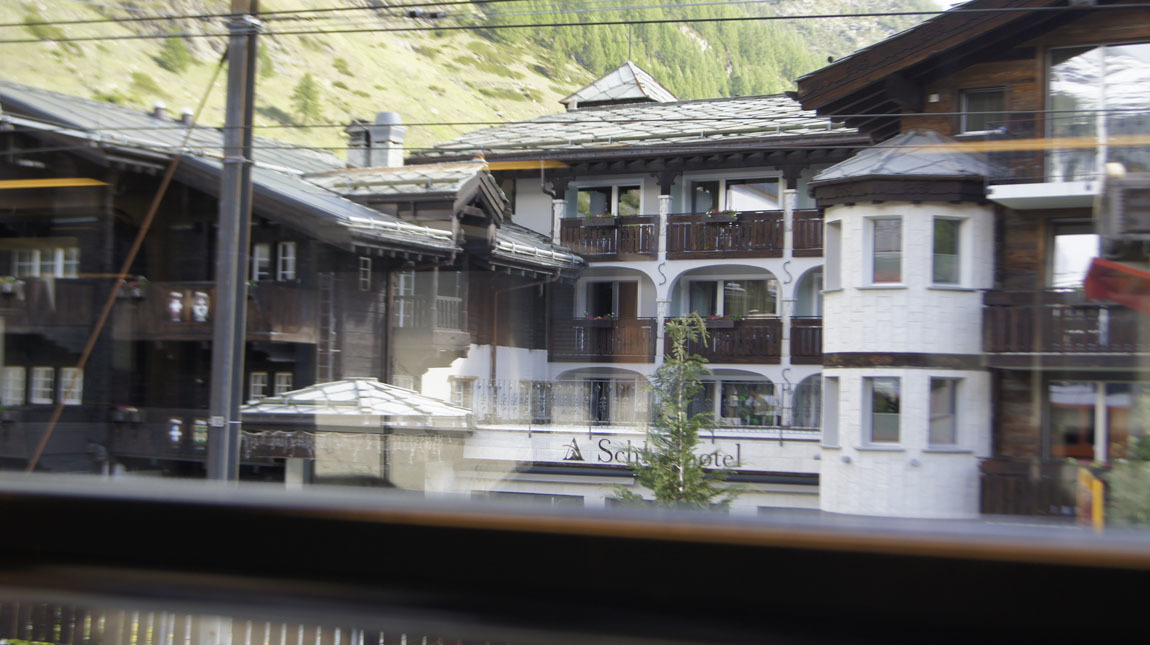 The train is touted as "open air", but our (large) windows were closed. Here is the view of Zermatt as we quickly rise above it.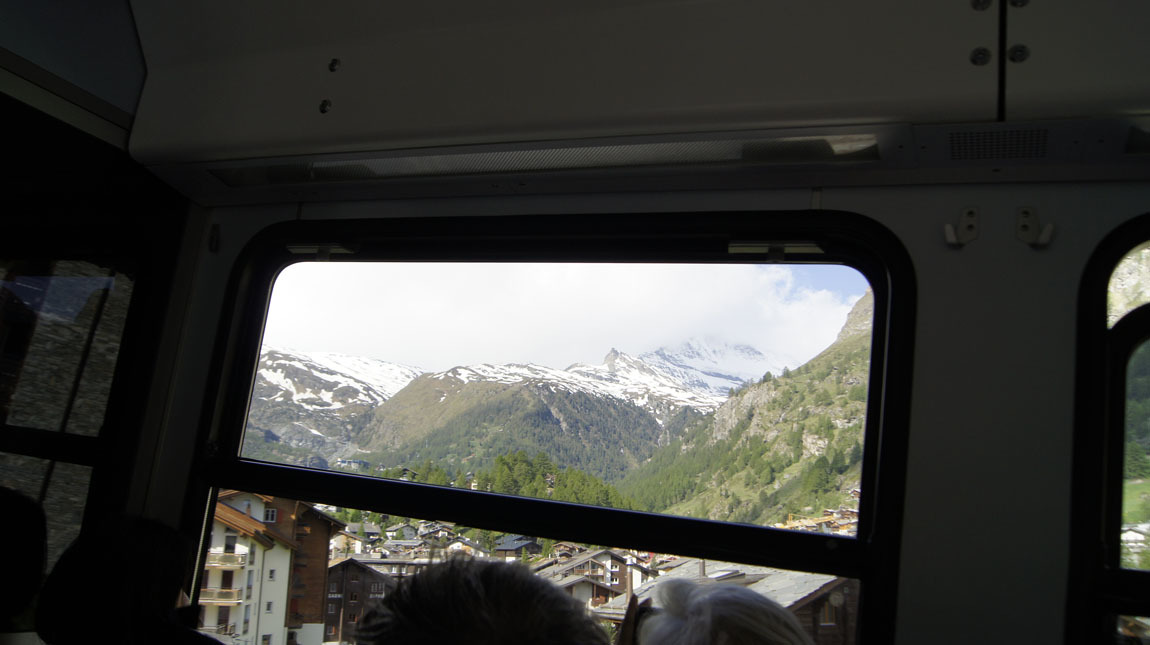 The views get more spectacular.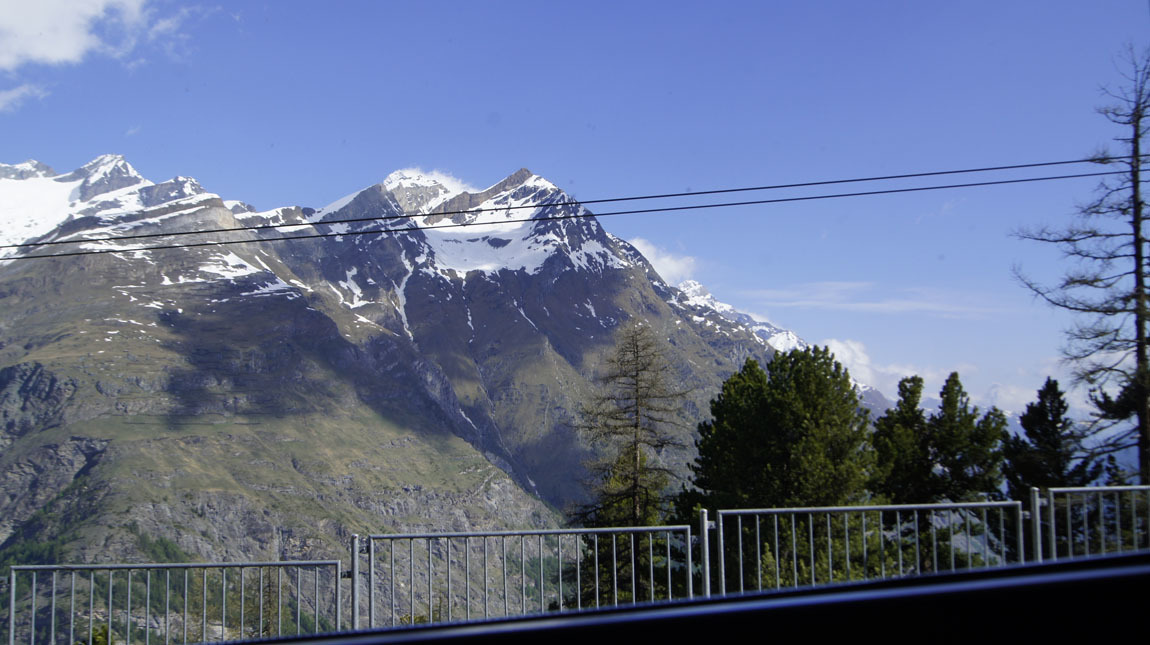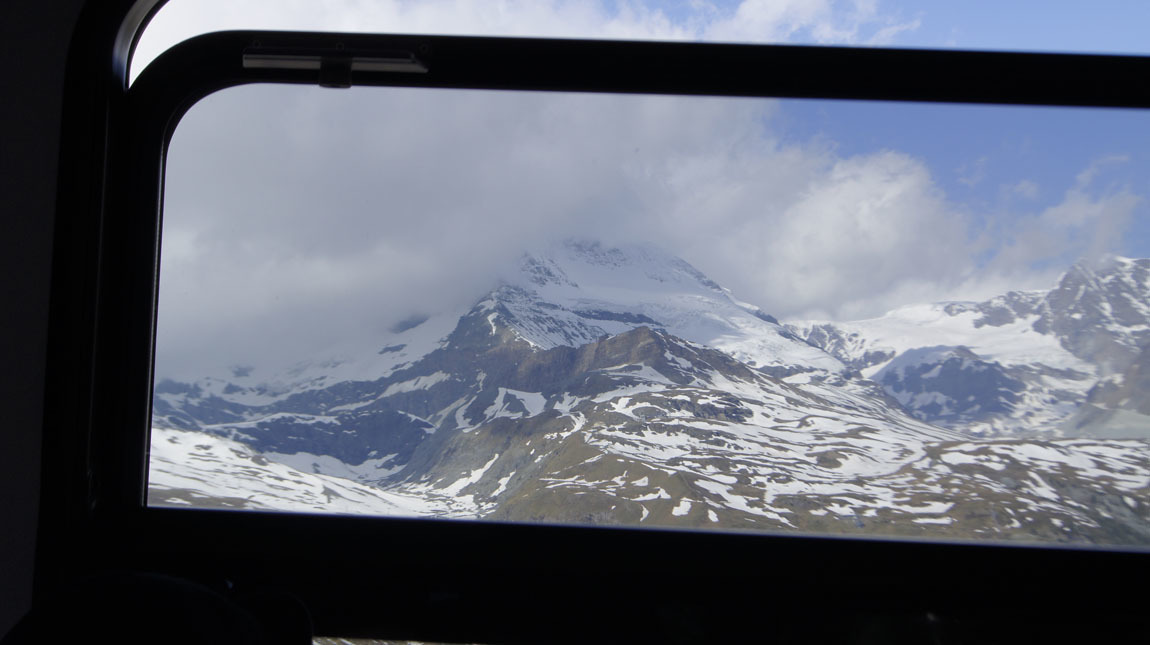 Almost to the top, we look down at a gondola on a ski lift.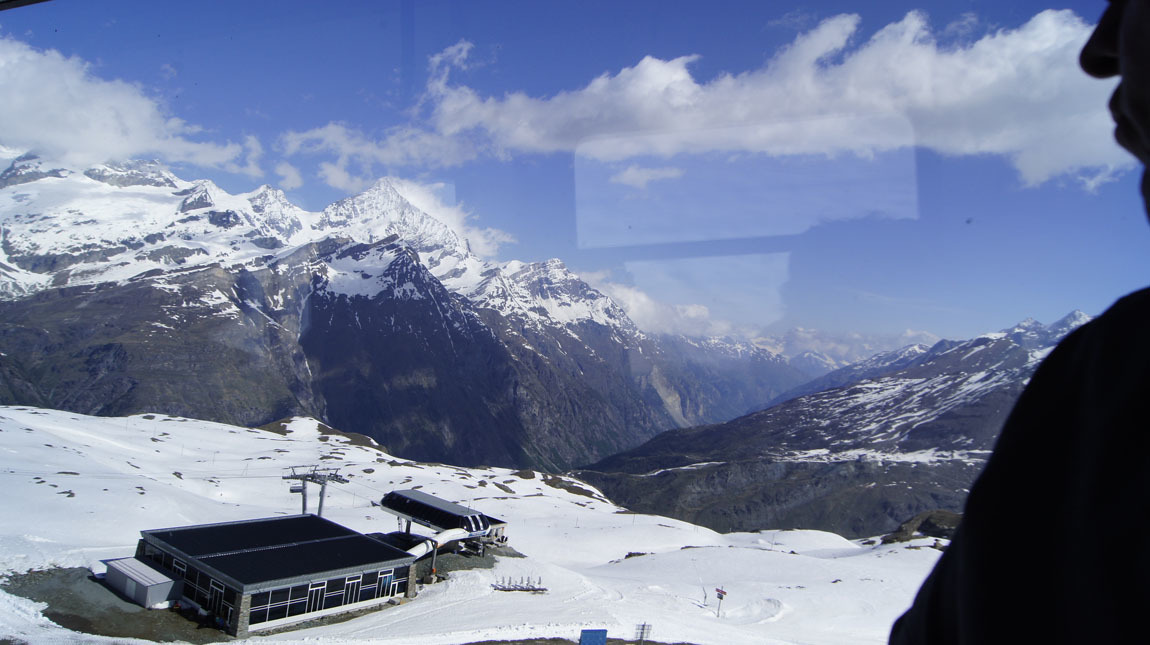 We disembark at the end of the line, 10,132 feet. It's chilly! Luckily not too windy.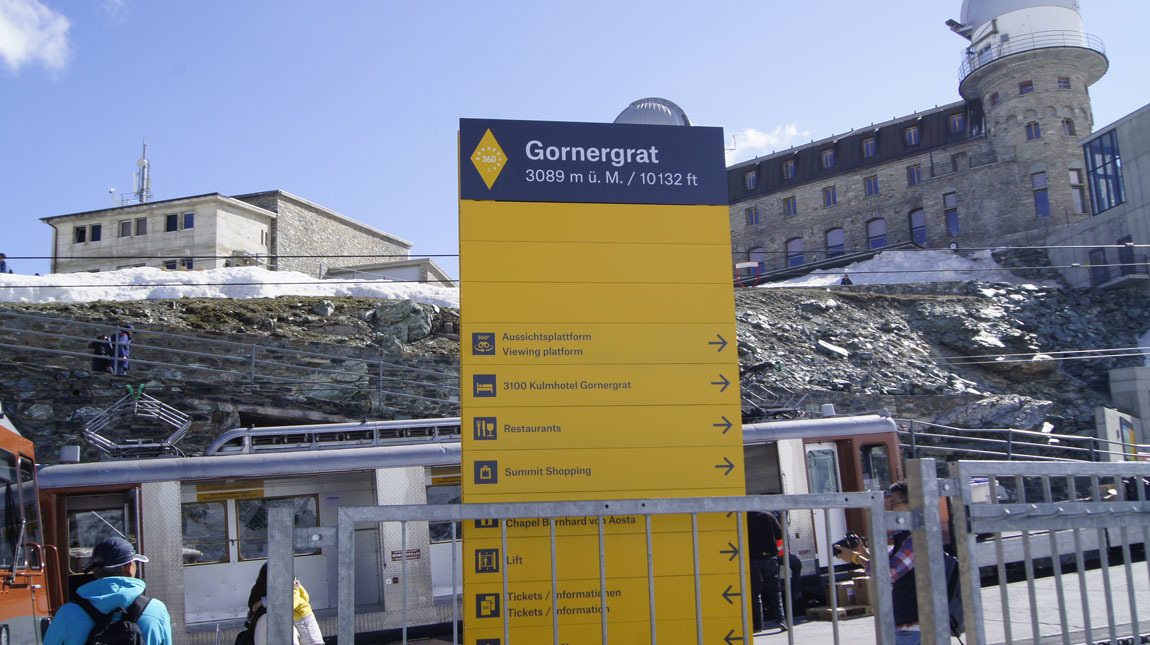 This area is thick with tourists from many different countries. We walked up to a viewing area that has a 360 degree view of the peaks. The panorama below shows 180 degrees of the view.

The photos below show more of the dramatic mountains.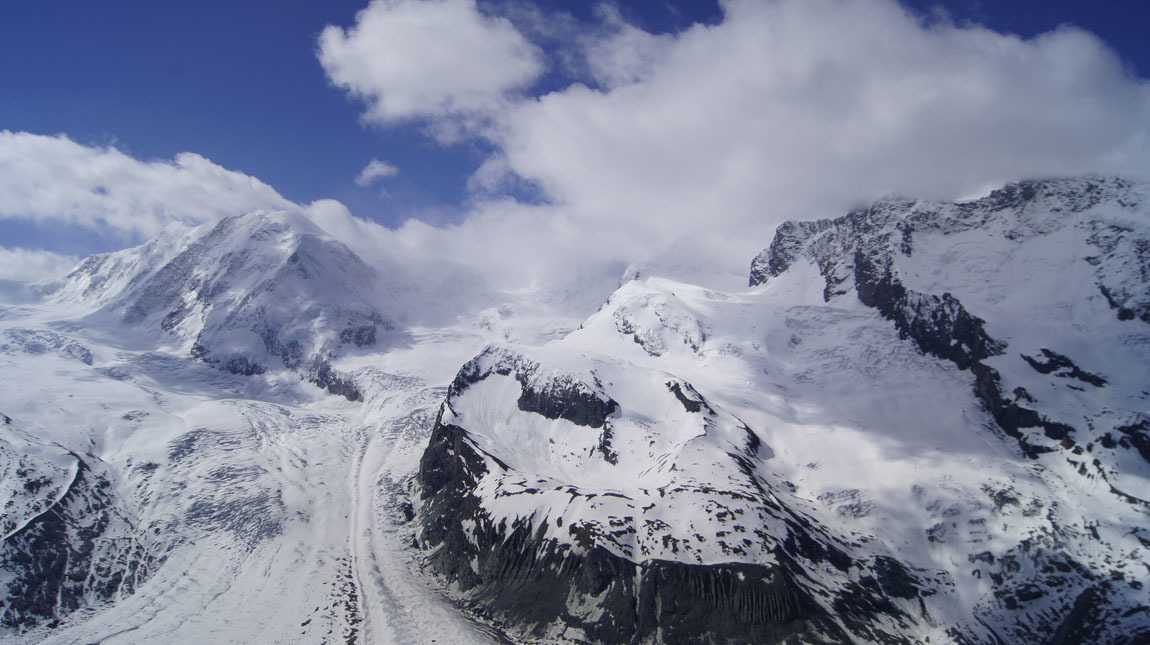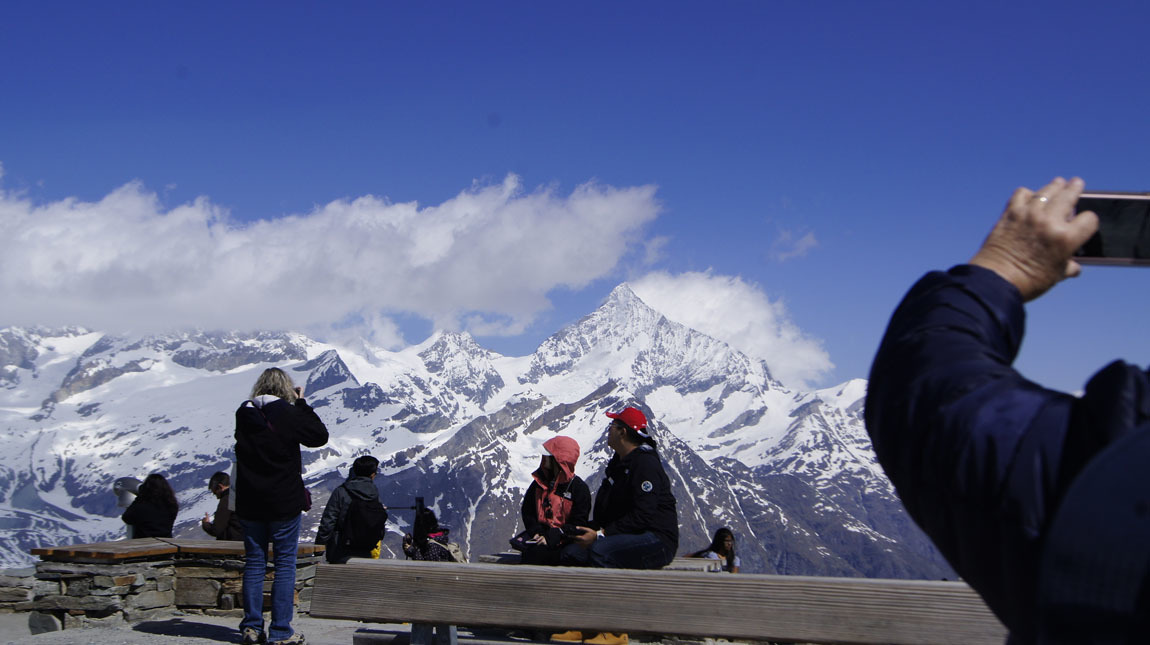 We are all looking for and arguing about which of the many sharp peaks was the Matterhorn. The consensus was that the Matterhorn was the peak right behind a pesky cloud, and it was almost completely hidden. But here, in this photo, look for the grey mountain top between the clouds: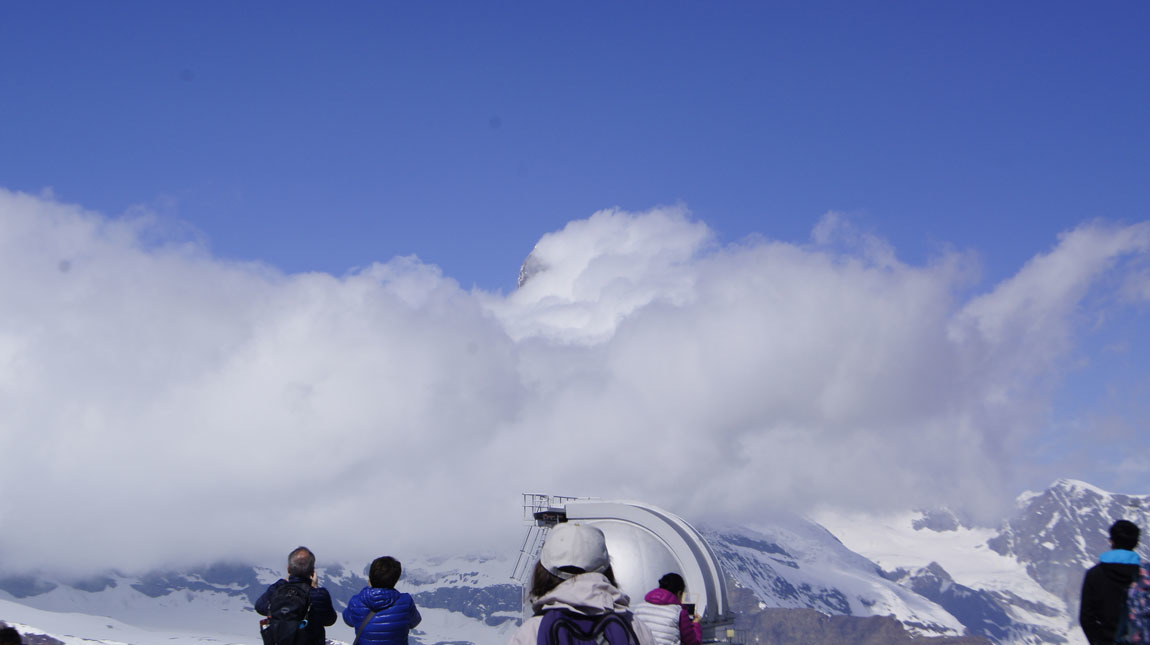 We stayed at the top for quite a while, mostly outside admiring the views. Yes, we did a little souvenir hunting, but those trinkets paled next to the views. Finally, we decided to take the train back down the mountain to Zermatt.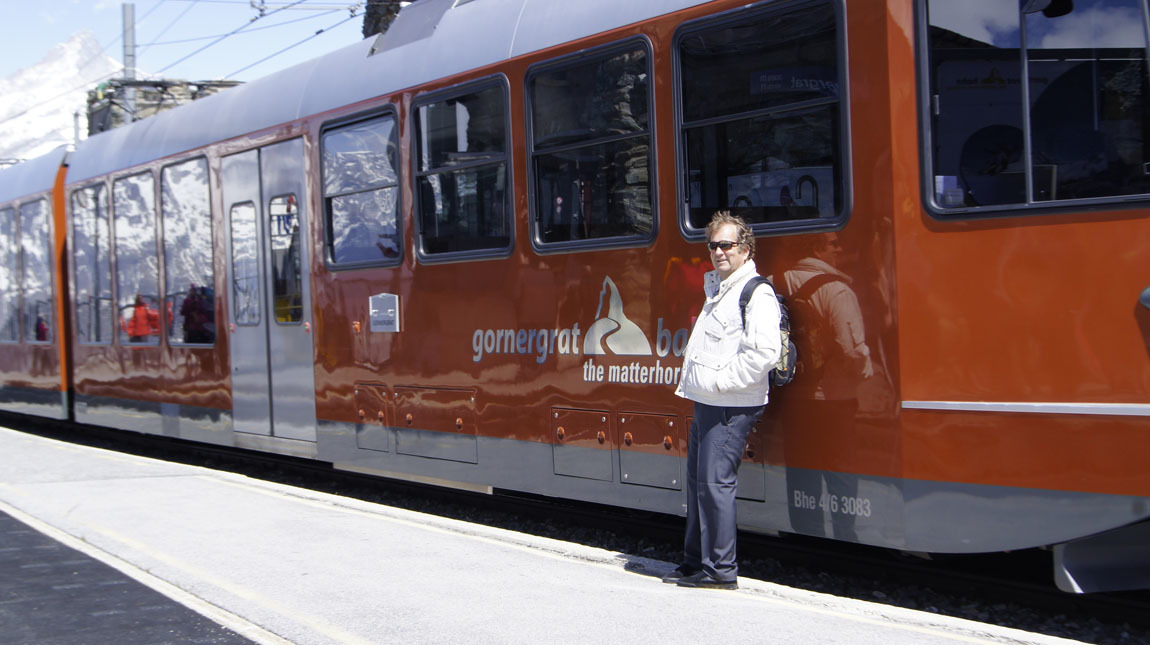 The rest of the day, lunch and dinner, are on our own. Yay! We enjoyed a walk through the pretty town of Zermatt.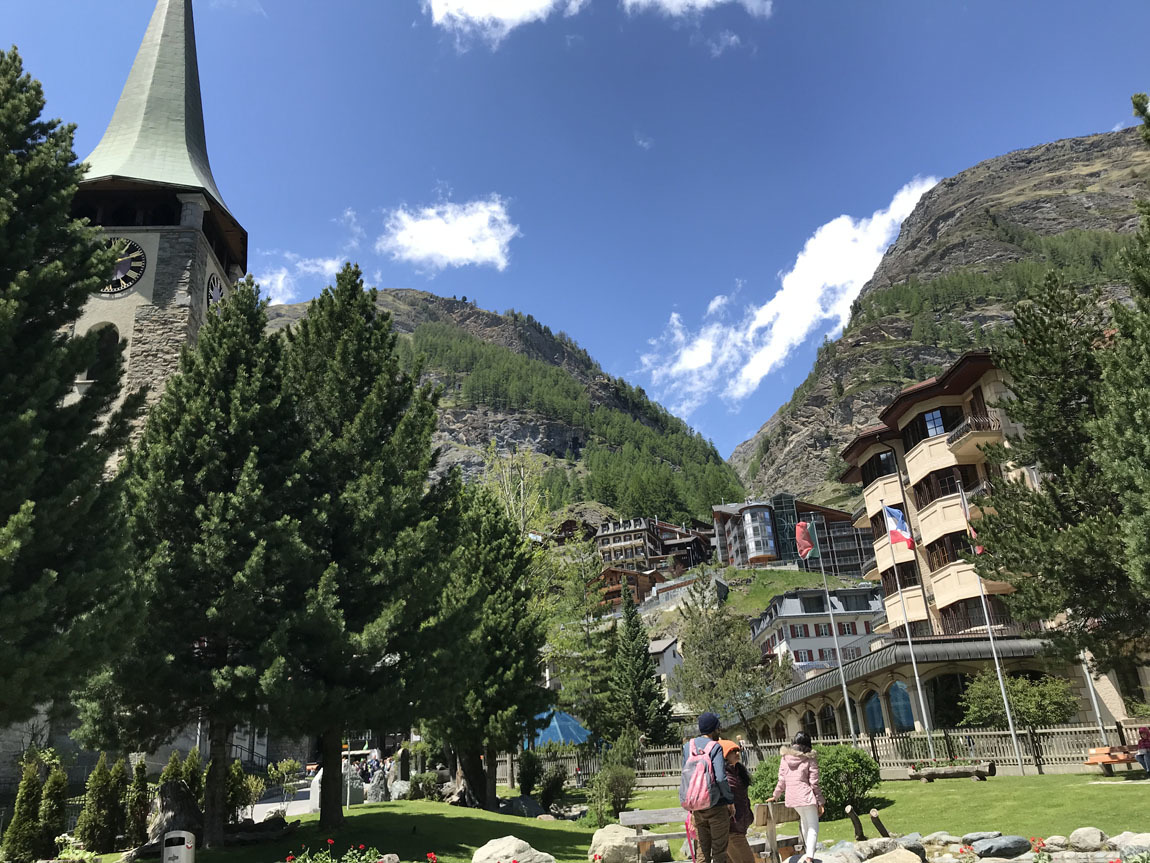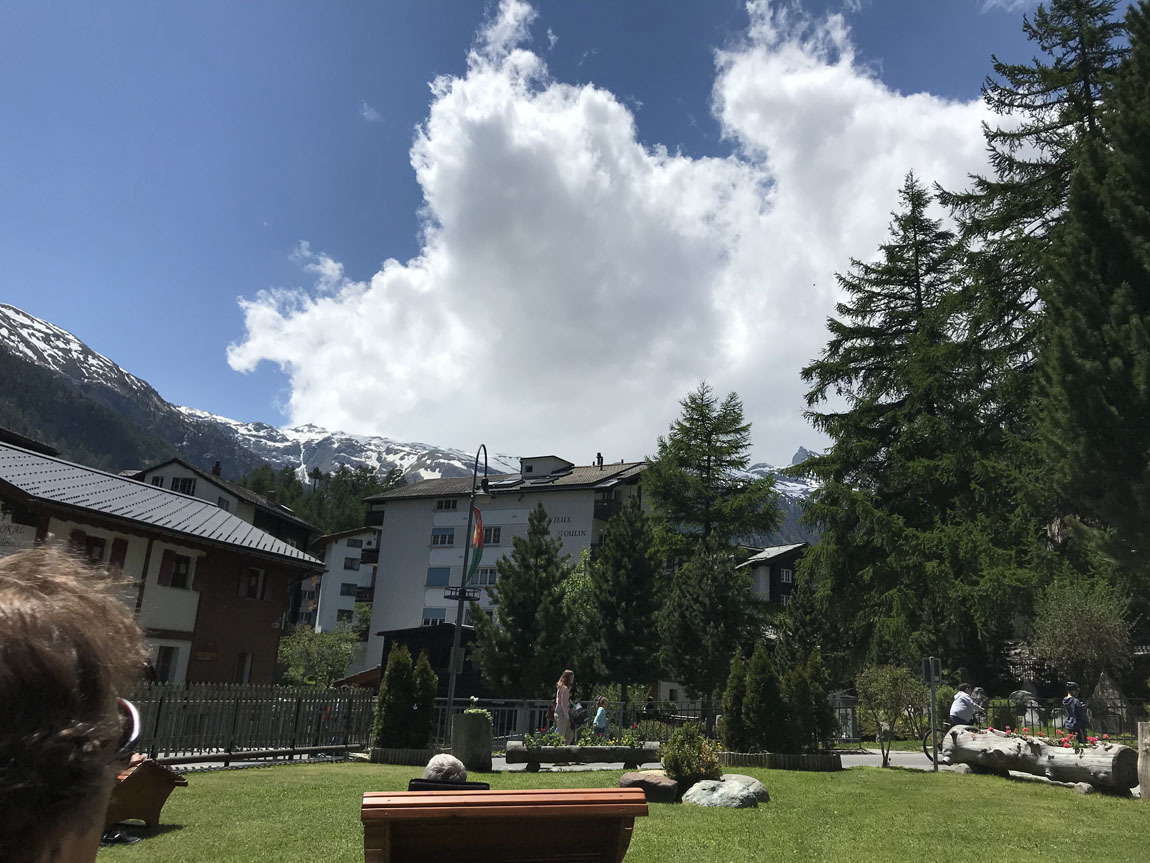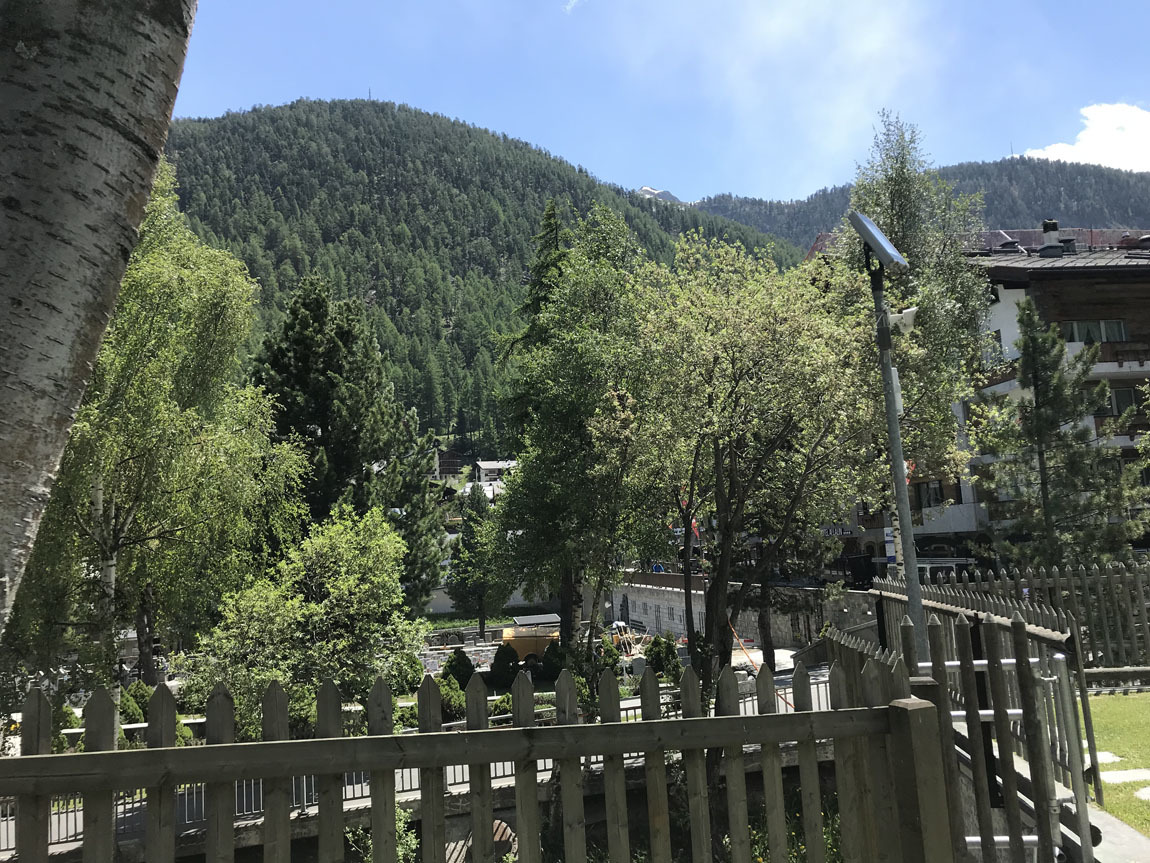 We find a cute restaurant for lunch. The waitress is very friendly and the food is great (we had pesto spaghetti). Eventually, 4 other members of our tour group wander into the restaurant and join us. Crazy! None of us planned that, although our tour guide had given us a list of suggested restaurants.
We walked back to the hotel and on the way found a chocolate store! They had chocolate in big, flat-pan sized sheets, with various additions like nuts, or no additions at all. We bought two kinds. It was so, so good. We also found a Coop store and got bread and wine and some fruit. After a rest at the hotel, we took another walk. Such a lovely town, Zermatt.
next Alps Trip entry
first Alps Trip entry