Sight on my bike ride through Apple Valley on Monday: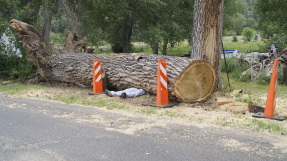 Here's a closer shot: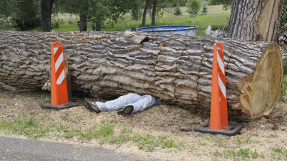 I admit it really startled me at first . . . then I quickly remembered that the tree had been lying there for several weeks. But maybe he was under it trying to move it? No, of course not, it's just a joke.
I like people showing a sense of humor!