Right after we rode the elephants, we went to do a "Lion Walk".
A few small buildings mark the Lion Walk area. We check in and sit down on some benches in a covered area. Our lion guide discusses safety issues. We are to walk near the rear flank of a lion and use a stick to nudge the lion if necessary. We sign waivers.
Then we follow the lion handlers down a path in the bush. Here is what we see: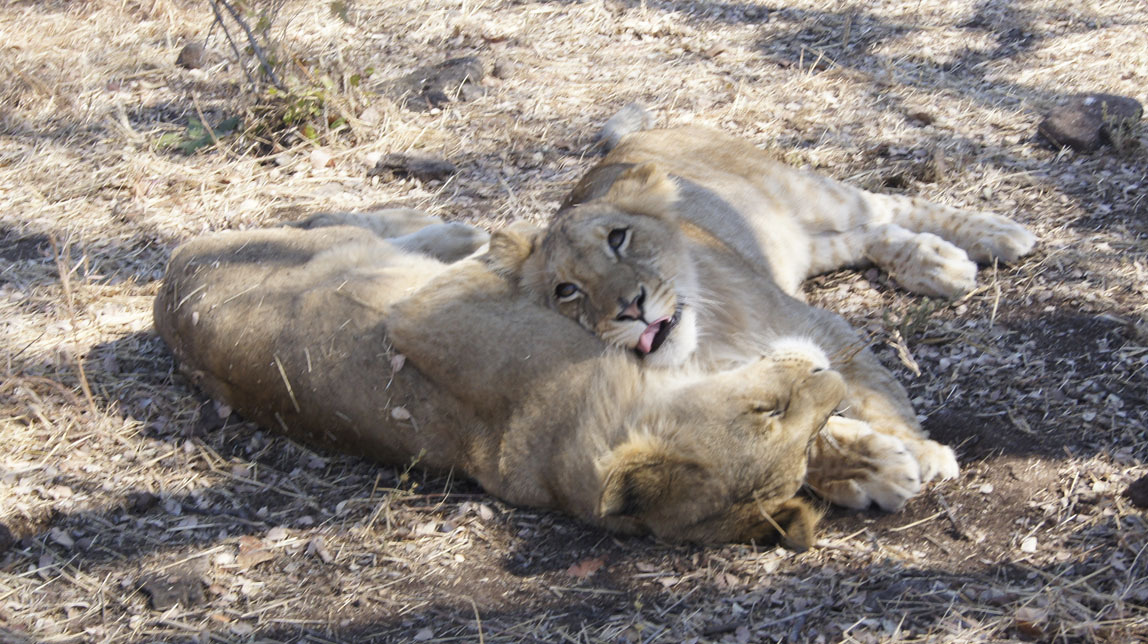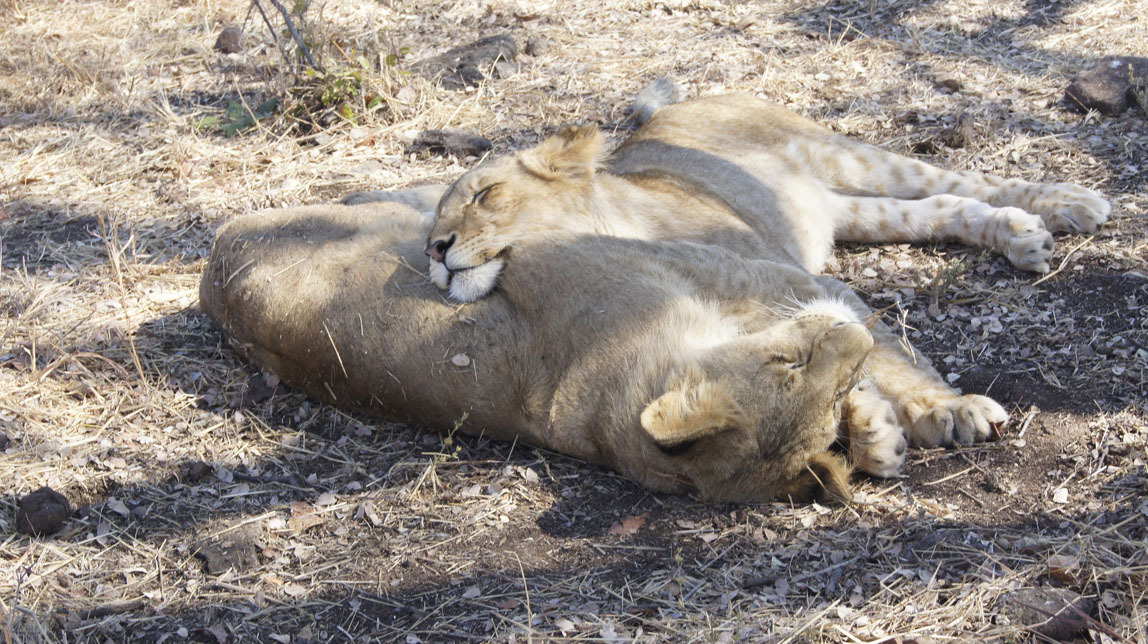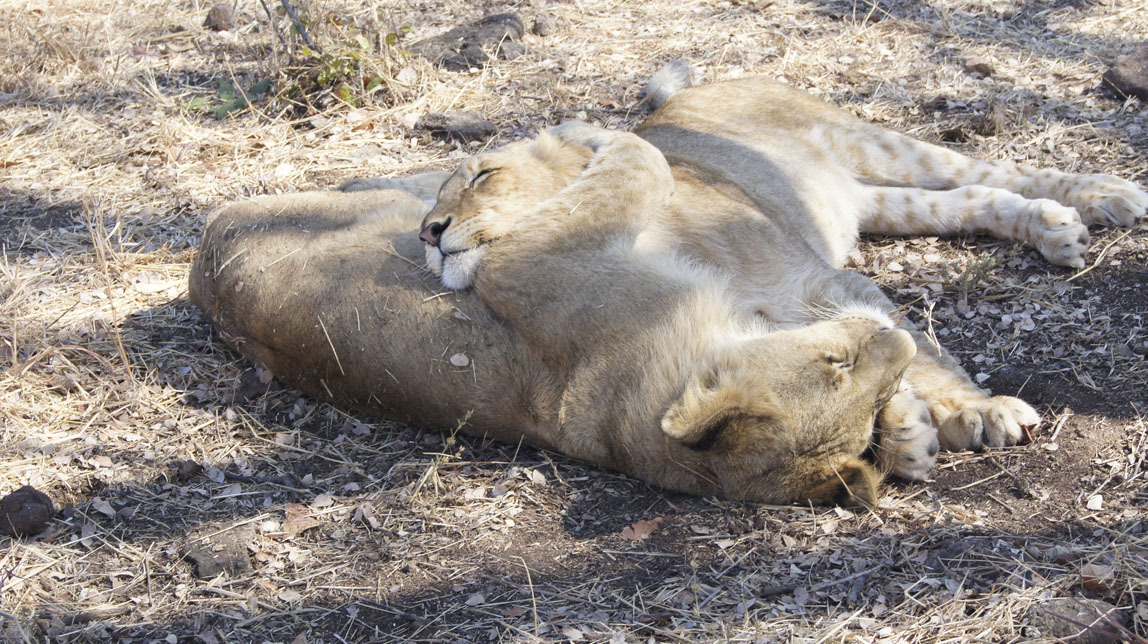 One by one, we were encouraged to pet the lions. John really doesn't like cats, but here he is!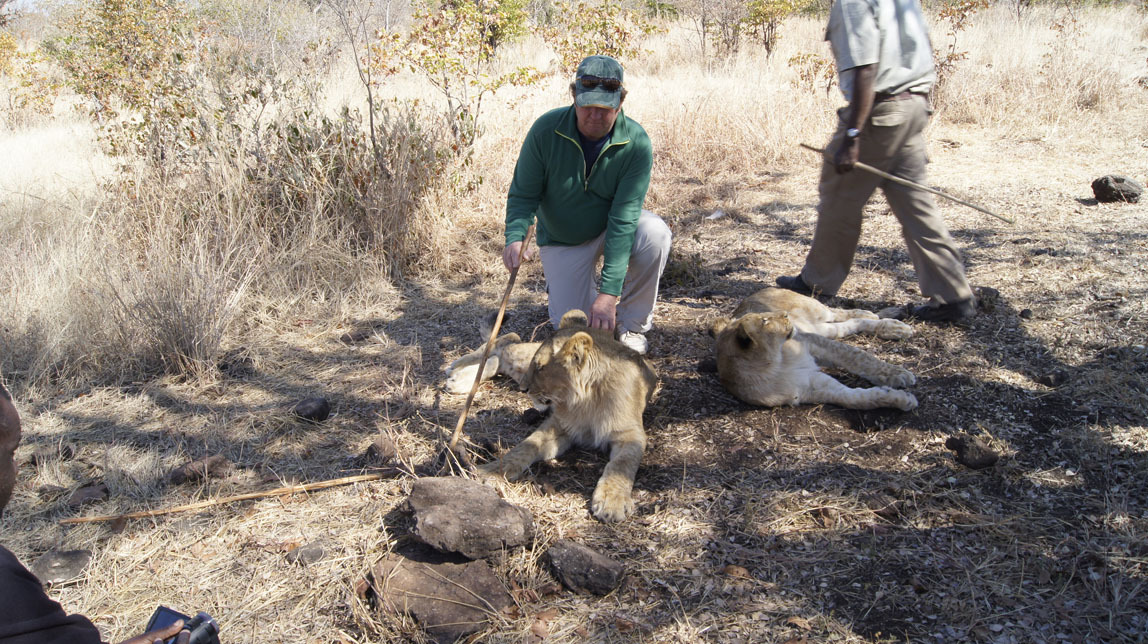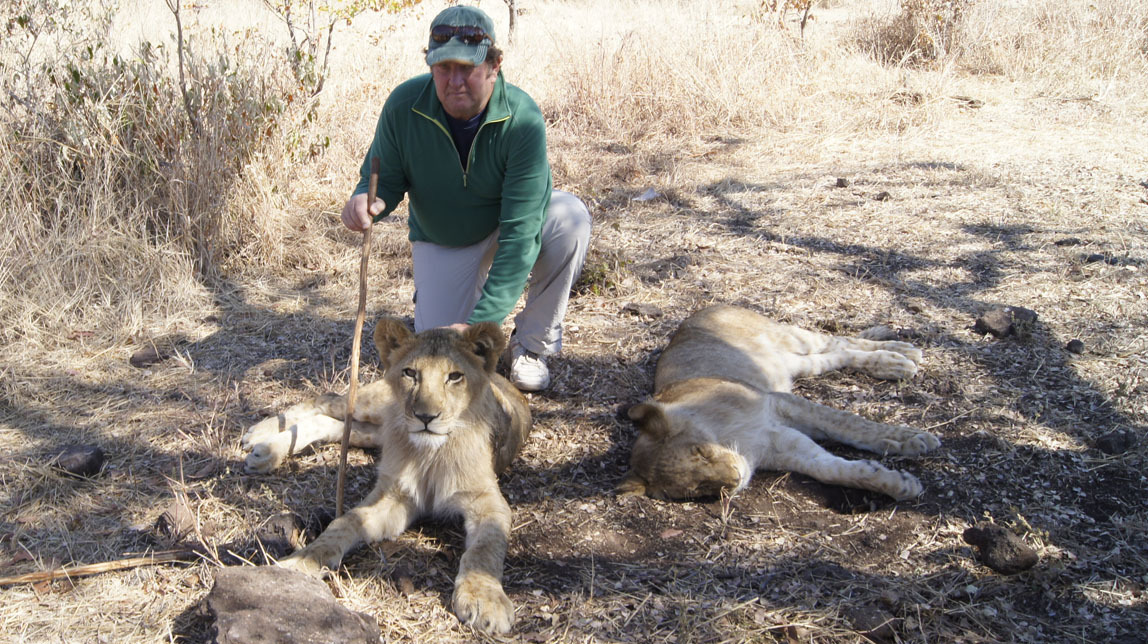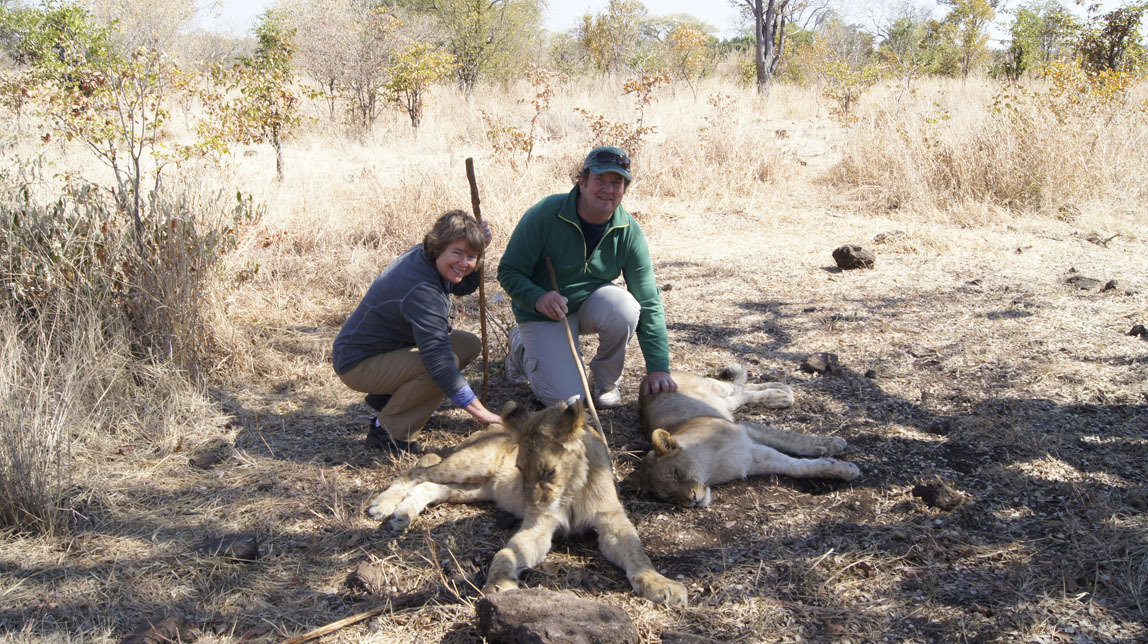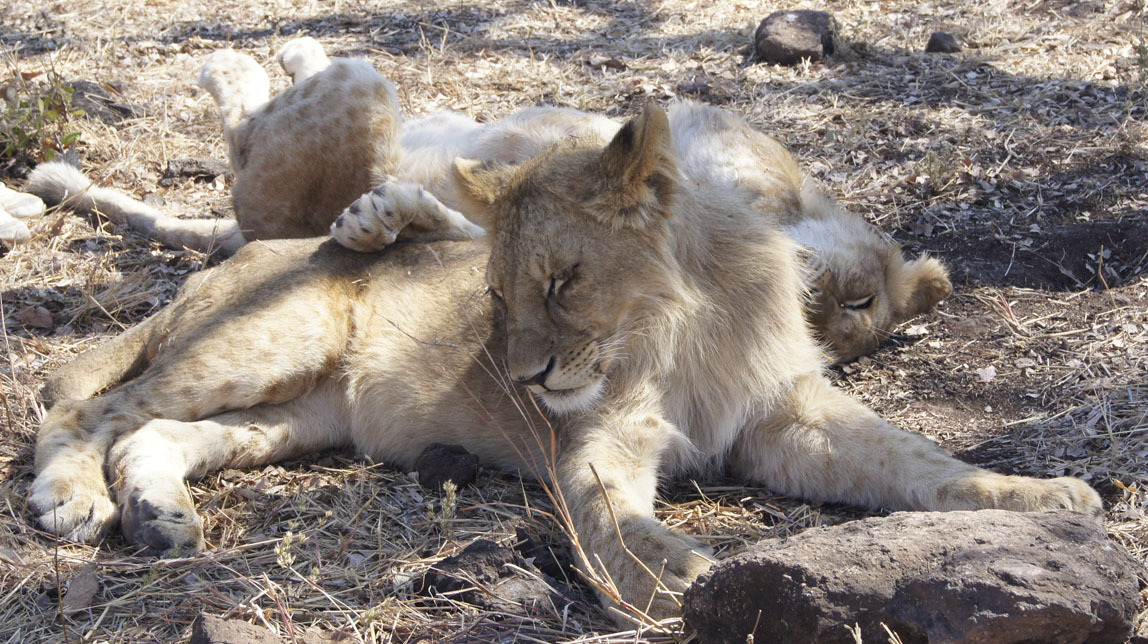 just too cute
Now we begin our walk with the lions. The photo below was taken by one of the guides. We are right behind one of the lions and are told not to pass him. Never be in front of a lion.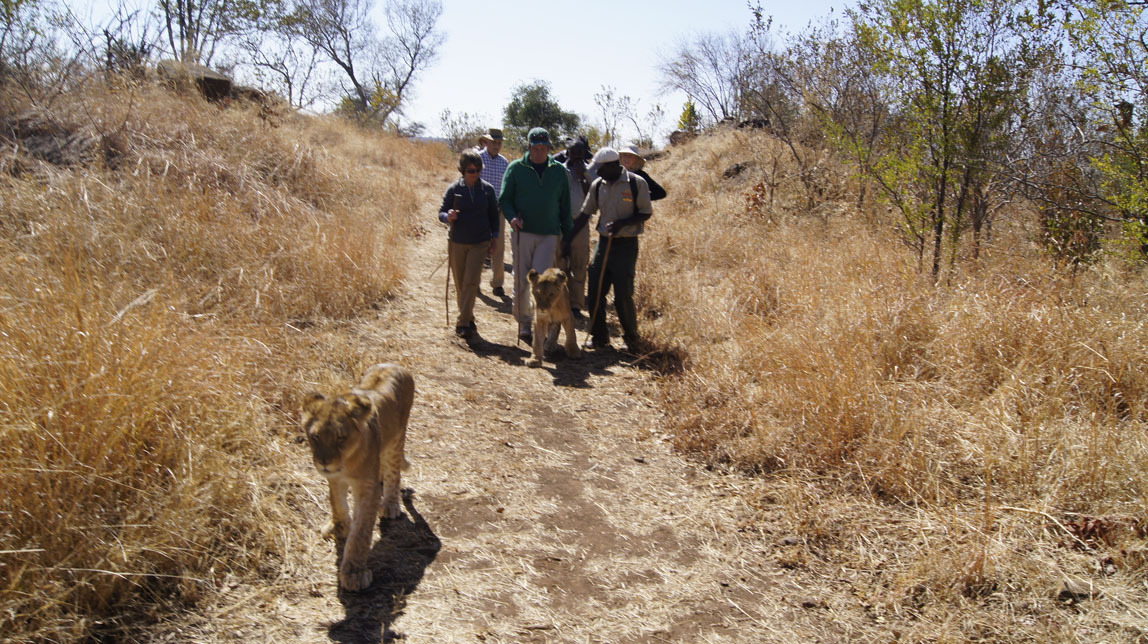 Here is a photo of John and I taking our turn right behind the lions. We are encouraged to touch the lion as we walk.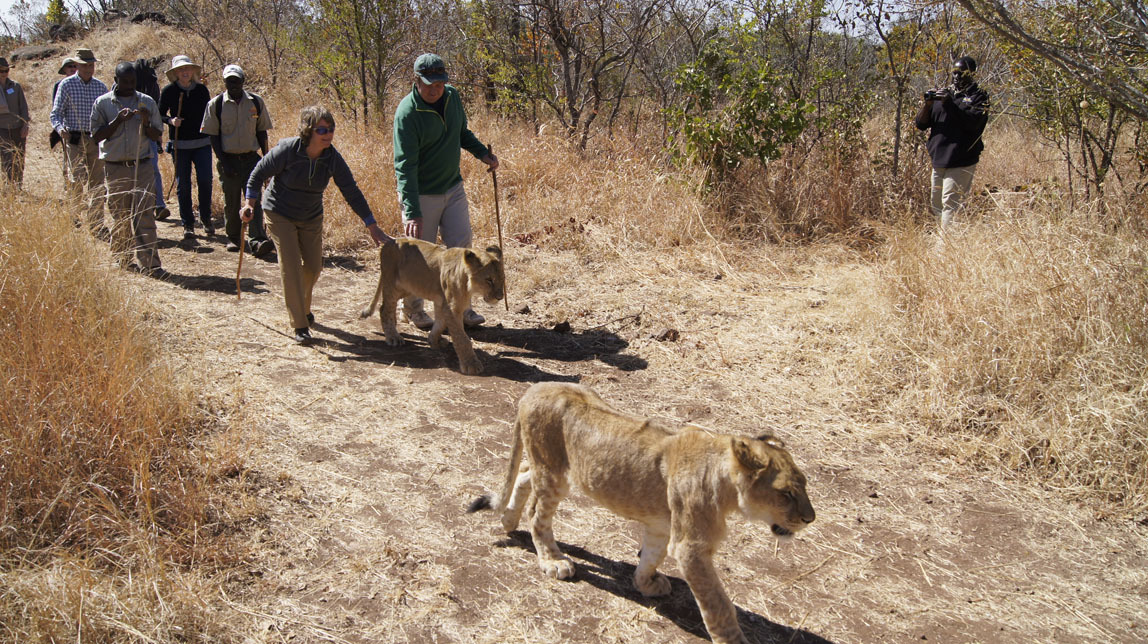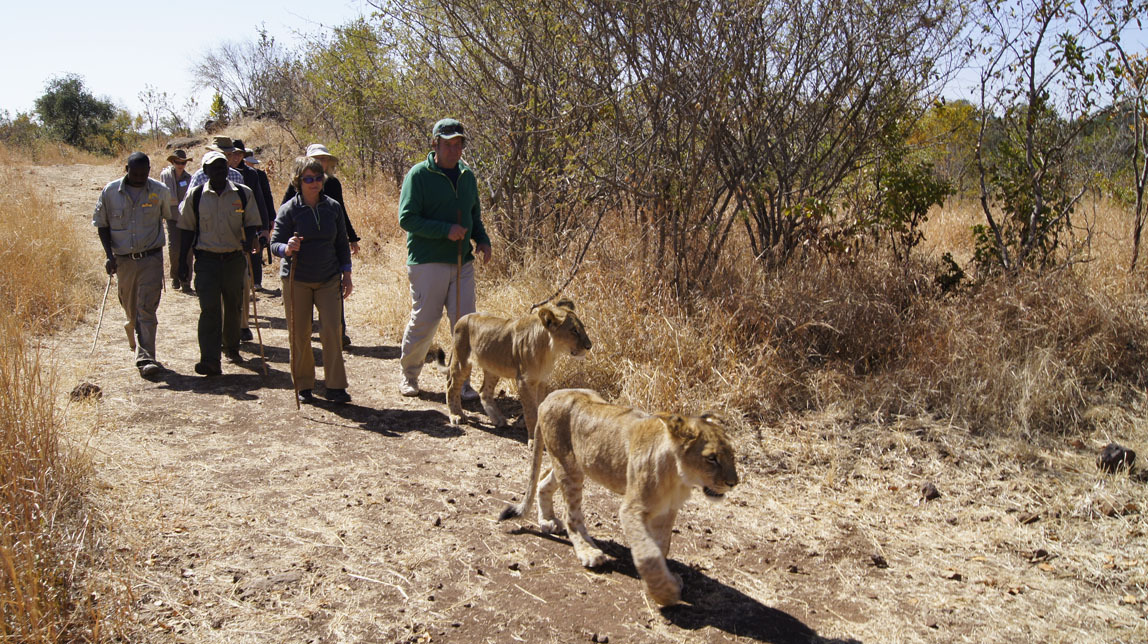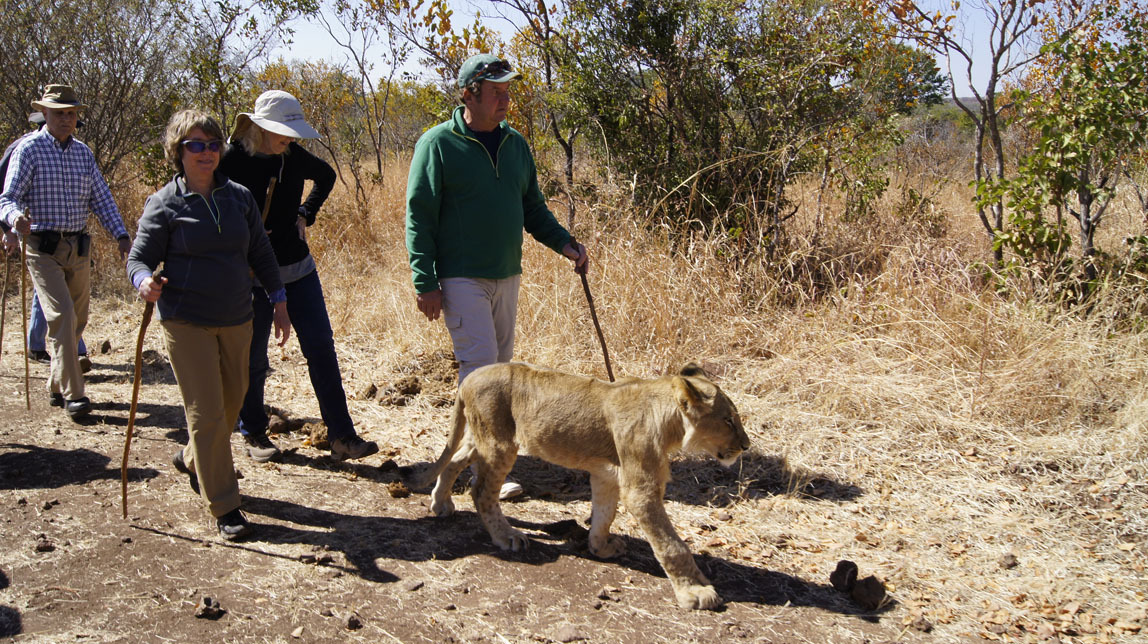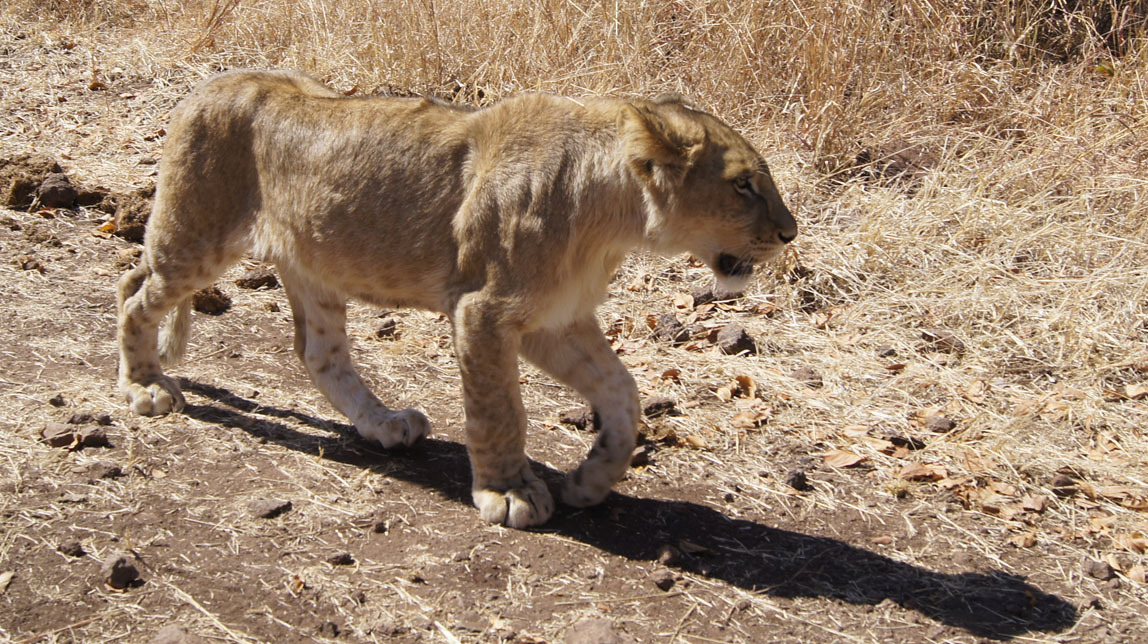 Finally it's time to let the lions go back to the bush.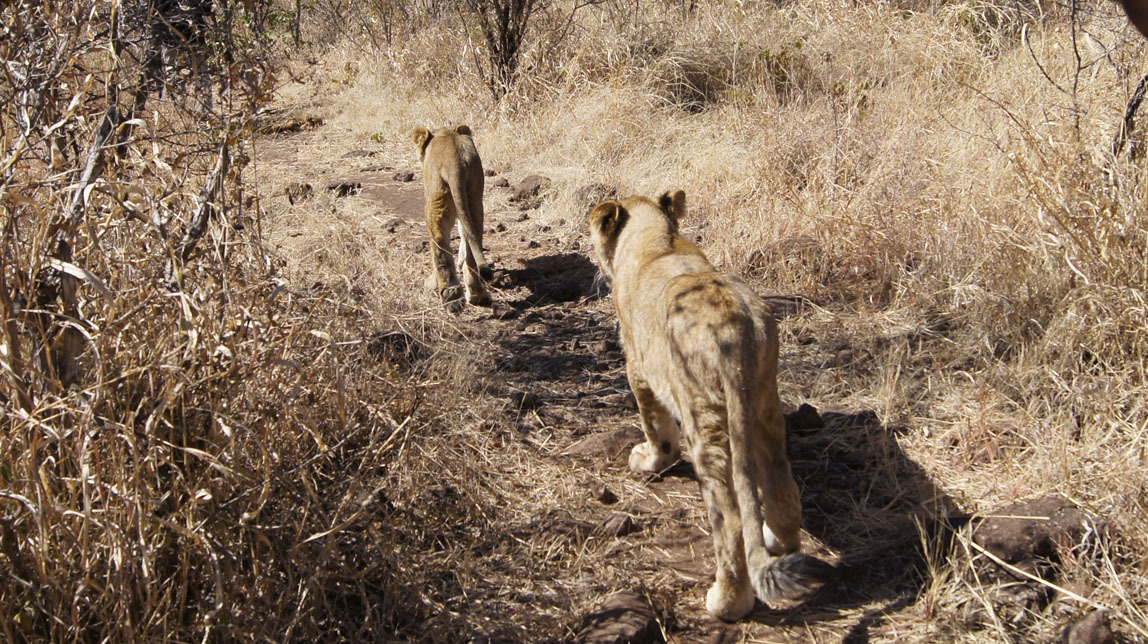 We gather again in the covered area. It's kind of like de-briefing. What an experience!
We watch a short film and listen to a talk about lions and lion-rescue. Rescued orphan lion cubs are brought to the shelter and taken care of by humans until they are about a year old. The two cubs we were with today are 11 months old, and brother and sister. Soon, they will be placed in prides on the preserve. These two cubs have been "spoiled" for ever being totally wild, because they are not afraid of humans. They need to be afraid of humans, for their own safety.
After the cubs are successfully placed in wild prides, hopefully they will grow, mature, and have their own cubs. Those cubs
will
be totally wild. If necessary, those cubs will be moved to other areas in the continuing attempt to re-populate Africa with wild lions.
The project is called "
Lion Encounter
". The lions serve as ambassadors to the human population, letting us get to know them so that we will work to save the African lion for future generations of lions and humans both.

lion country
It's only 11:30 in the morning. Back into the jeep and off to more adventures.
Navigation: first safari blog entry
Next blog entry