Since today is our last day at the
Mowana Safari Lodge
in Botswana, I spent some of our free time between outings taking photos of the lodge. Basically, it's a large hotel, in most ways just like a good hotel anywhere in the US. They even turned down our bed and put chocolates on the pillows each night.
Each time we returned from a safari drive or boat ride, we were greeted with hot, moist towels!
The food at this lodge was always buffet-style. This is both good and bad, of course. The food was mostly typical American-style food, although we were able to try local game, such as kudu and impala. They always had one dish freshly cooked to order, such as a stir-fry at night and eggs any style in the morning. The lunch buffet was served outdoors near the pool and bar, while breakfast and dinner were in a large banquet room. The food was good, in general. I especially liked the desserts though: I always deny myself such pleasures and at the lodge, I threw caution to the wind and ate whatever I wanted.
A surprise to us was that the tap water was drinkable, as it was in all of the places we stayed on this trip.
The view from our window of the hotel grounds and the Chobe River: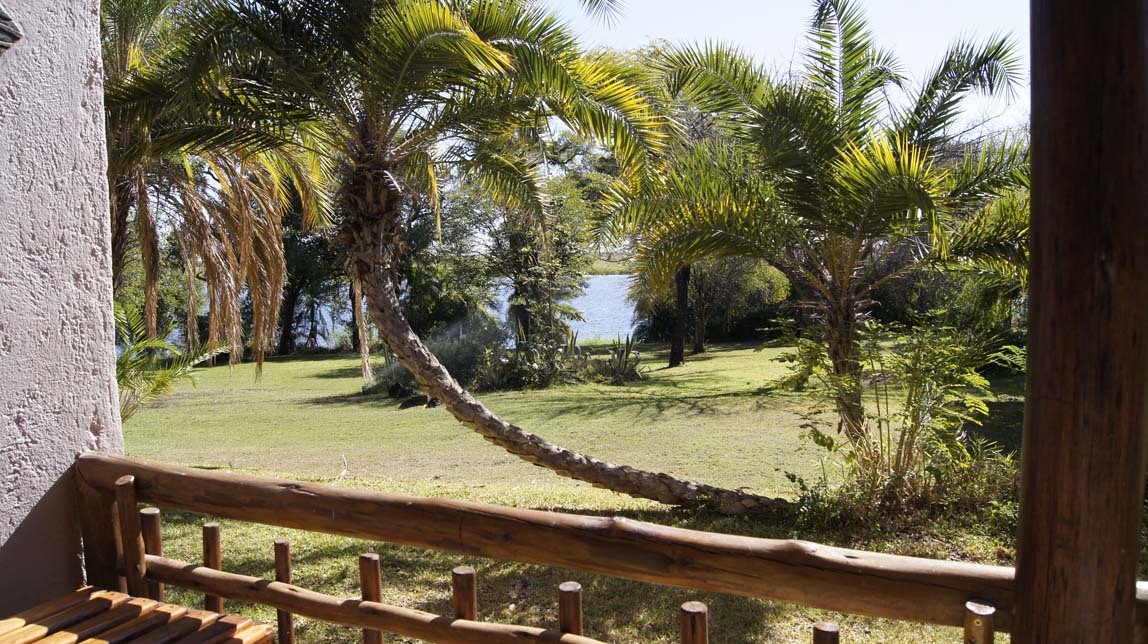 Our room: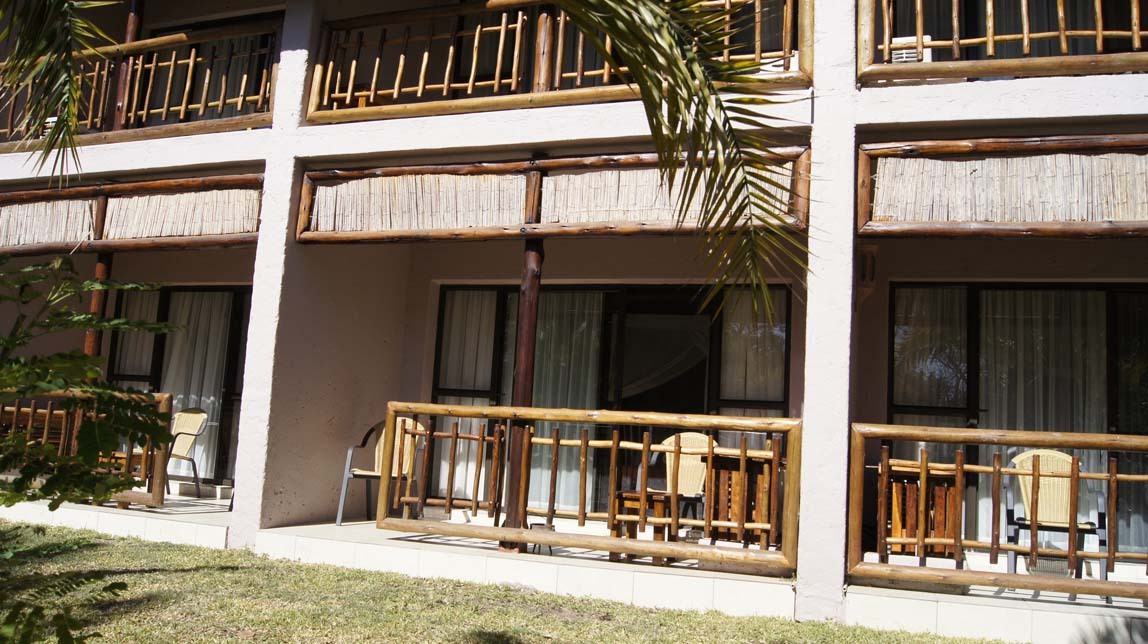 Our wing of the hotel: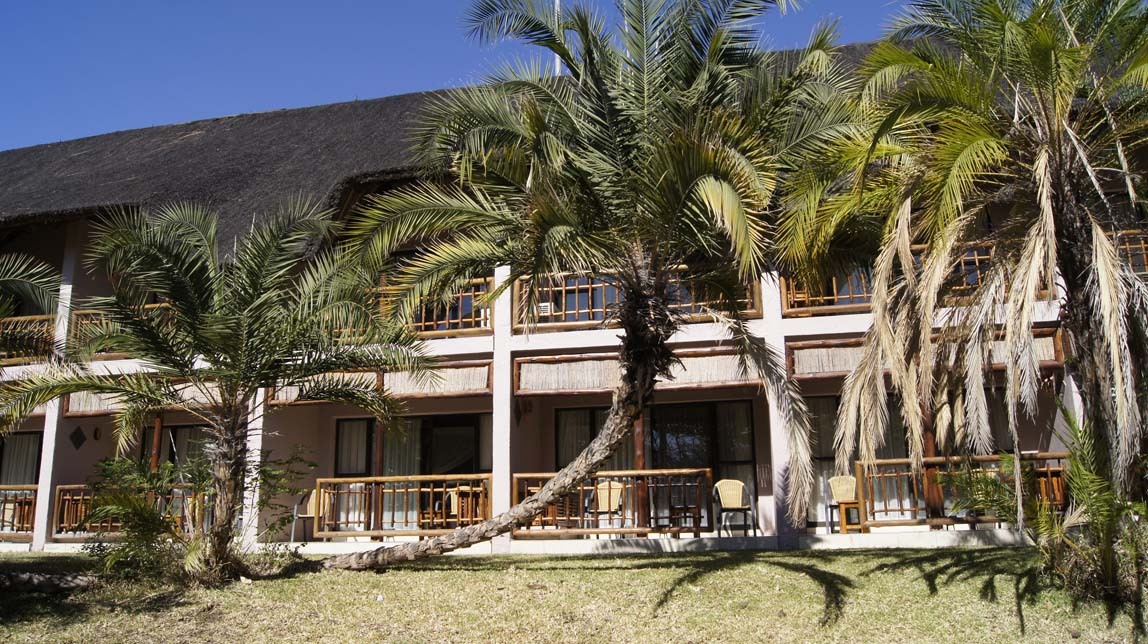 They had a golf course, but John didn't play.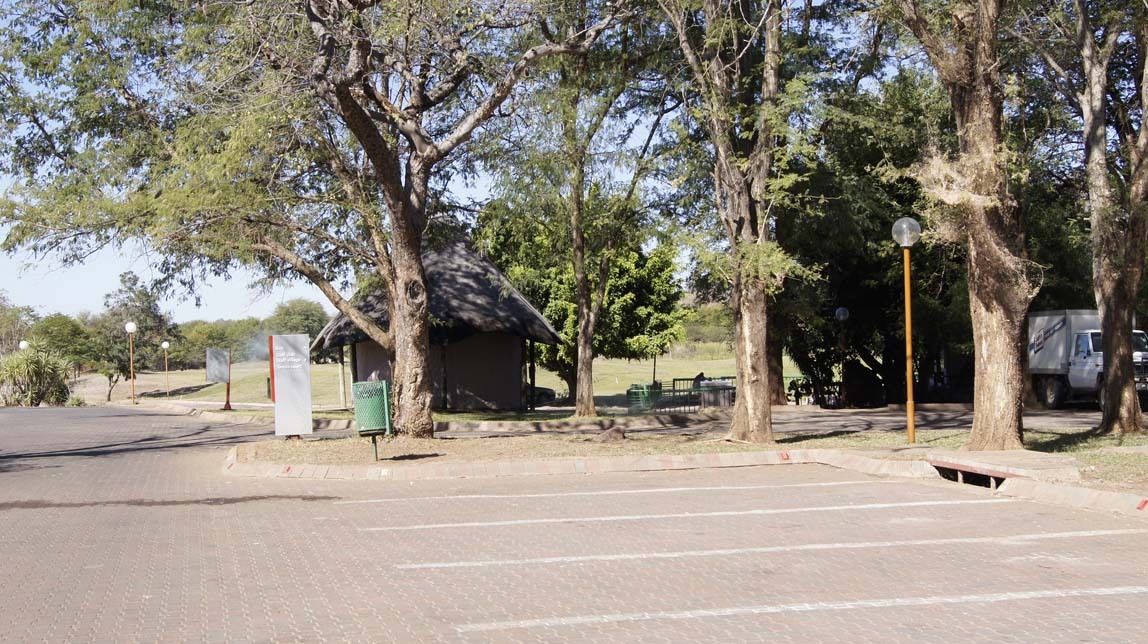 The entryway to the hotel lodge area and one of the safari vehicles. Chobe National Park was about 15 minutes away, and it was pretty chilly in the open vehicle.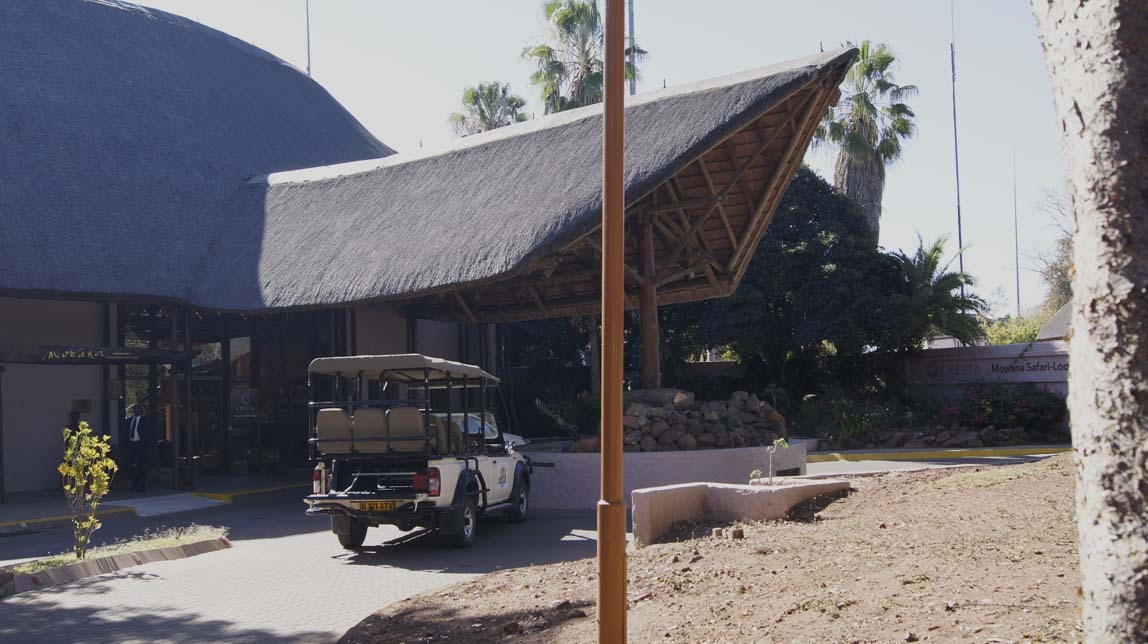 The restaurant where we ate breakfast and dinner.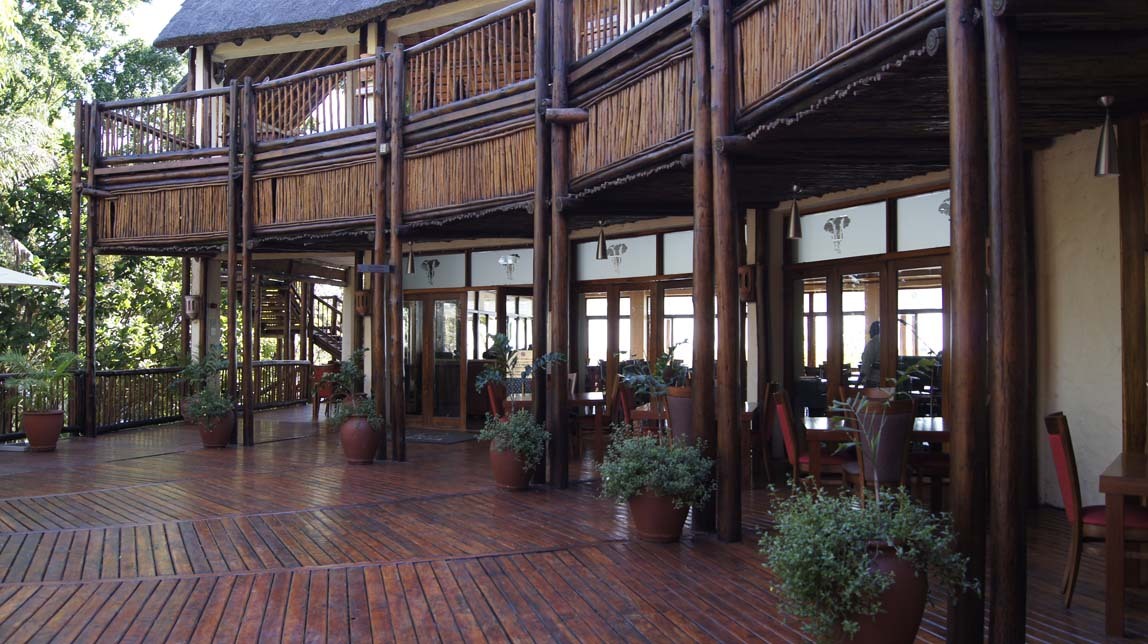 The baobab tree in the center of the lodge: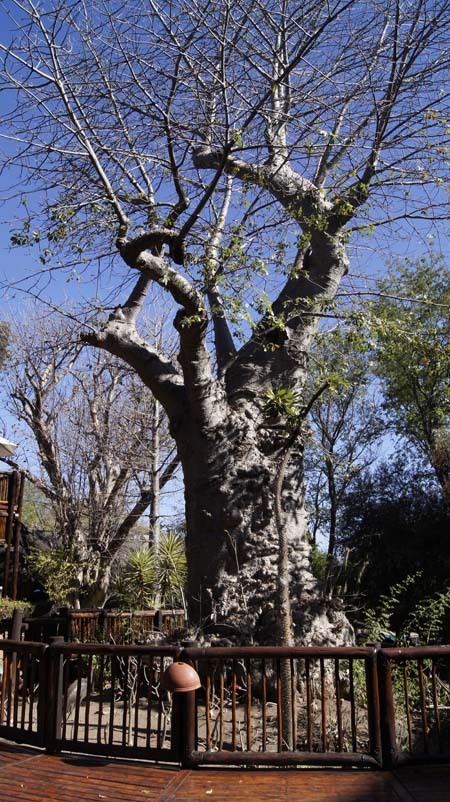 The Mowana is right on the Chobe River. Here is the way to the jetty: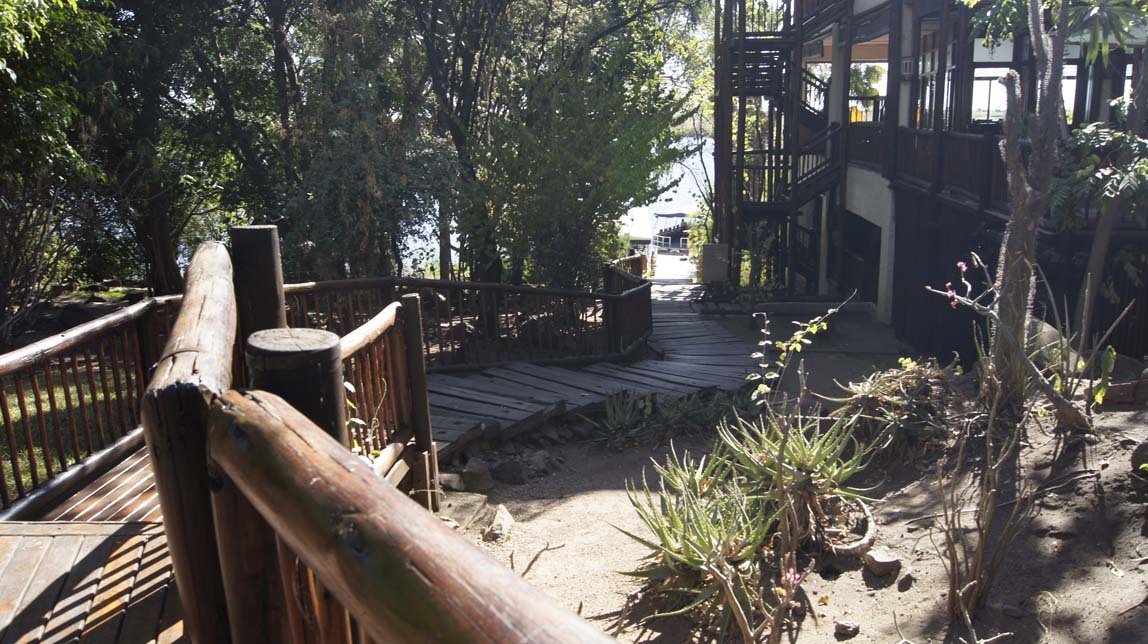 The lunch buffet area, bar, and pool: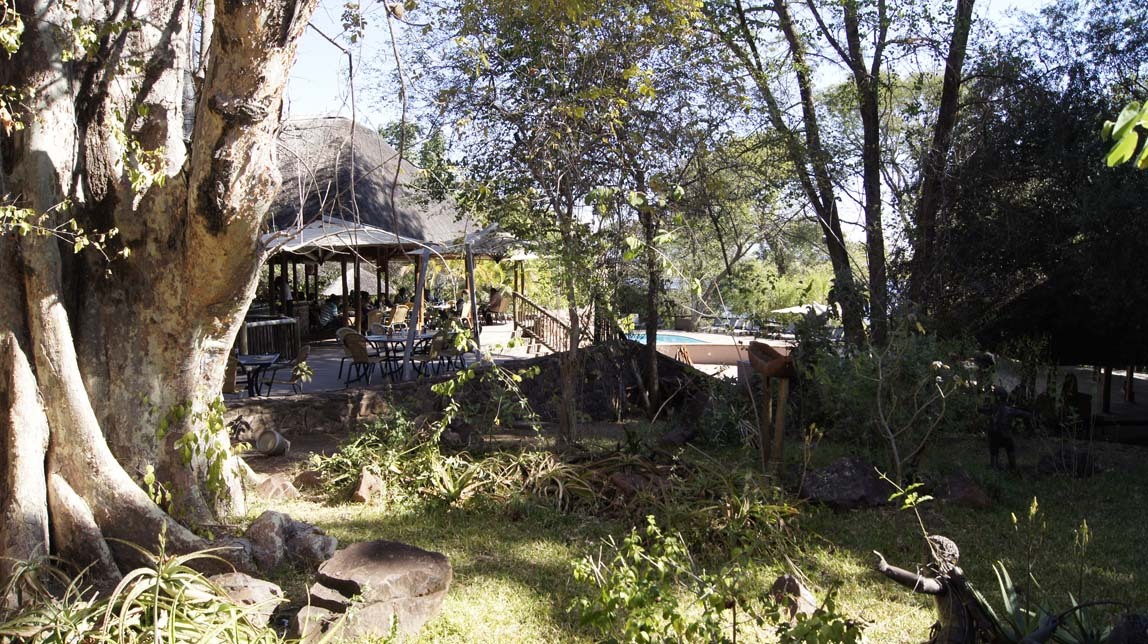 We did go swimming here. It wasn't as cold as the pool at the Stanley and Livingstone.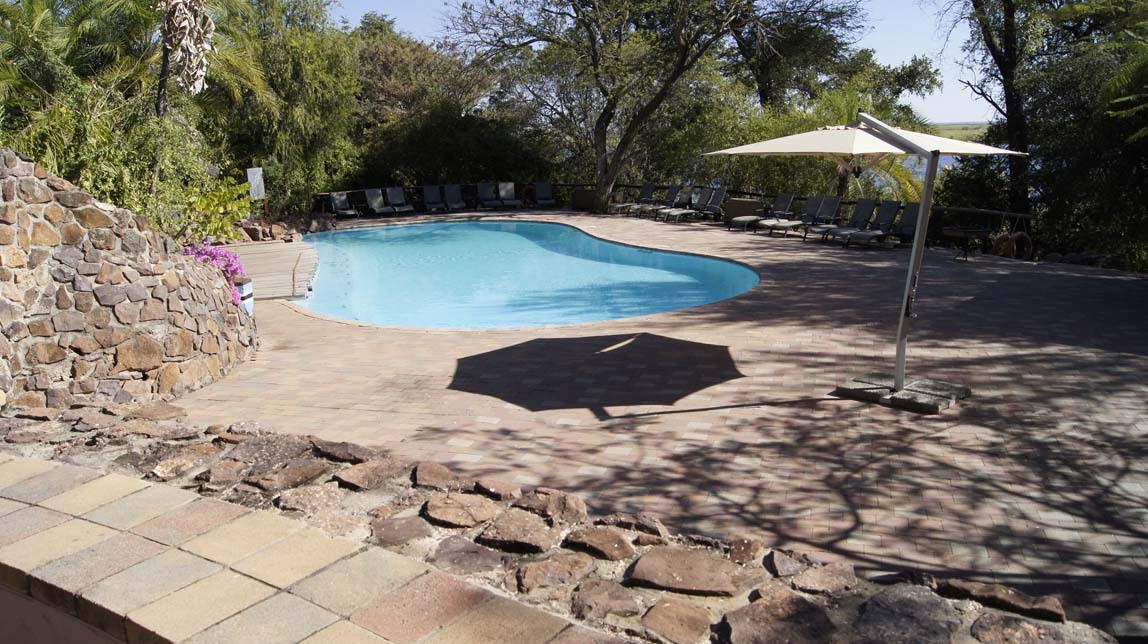 Large baobab tree at the turn-in to the hotel.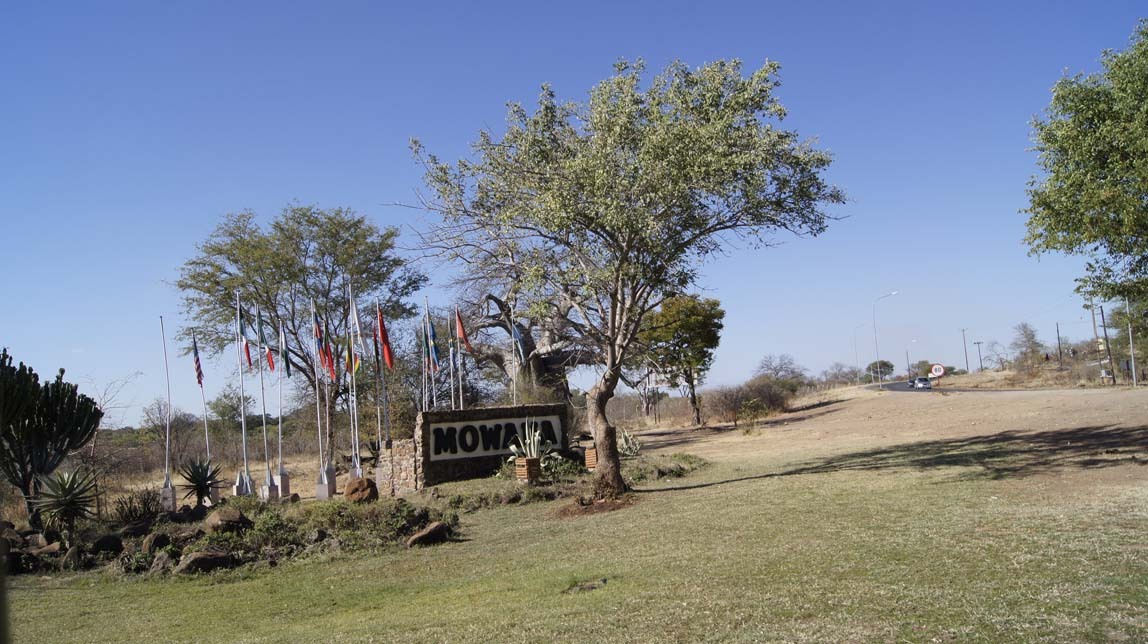 All in all, the Mowana was a good place to stay, but it wasn't special like the Stanley and Livingstone.
Navigation: first safari blog entry
Next blog entry