When you walk into the British Museum, you are in a large structure done in white with a dome on top.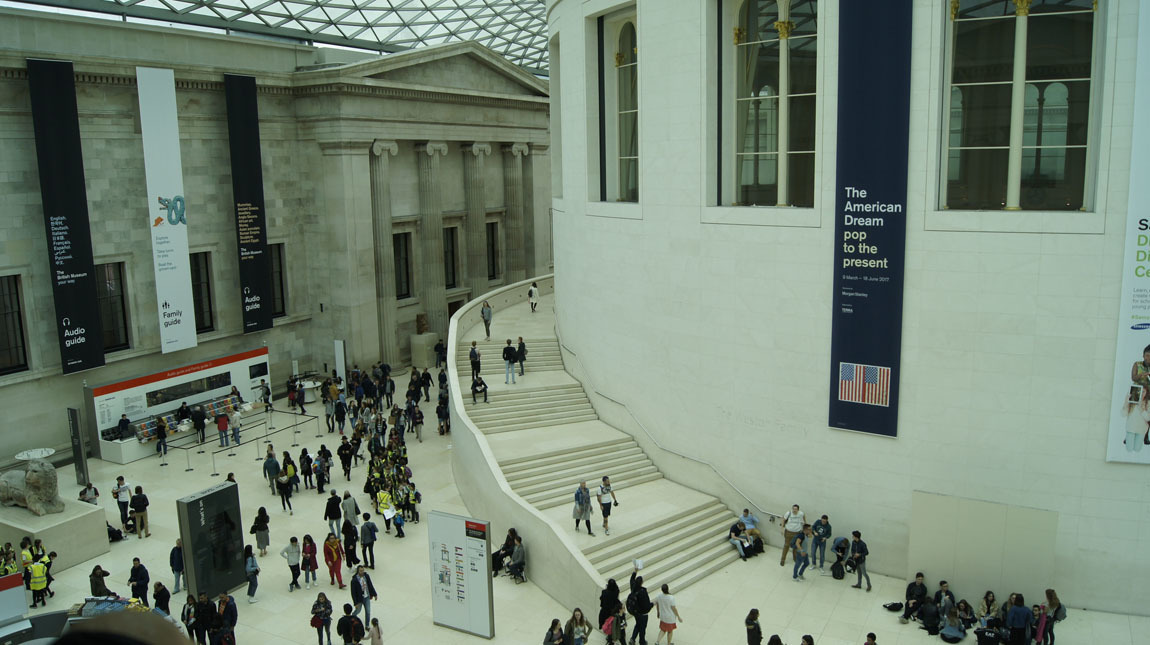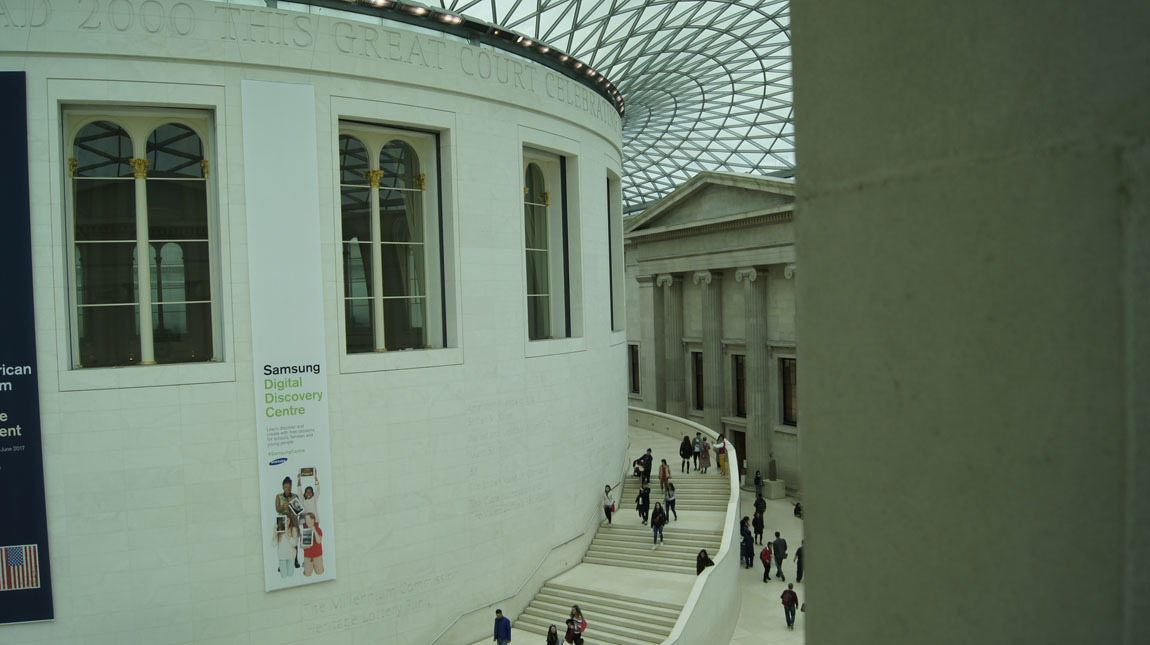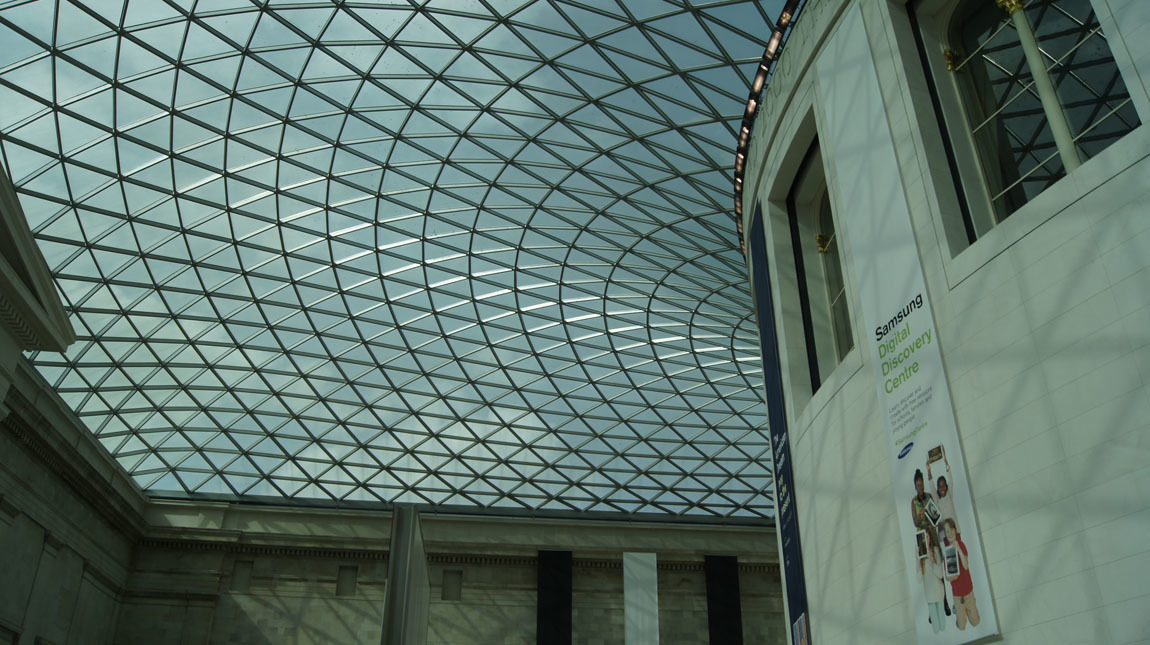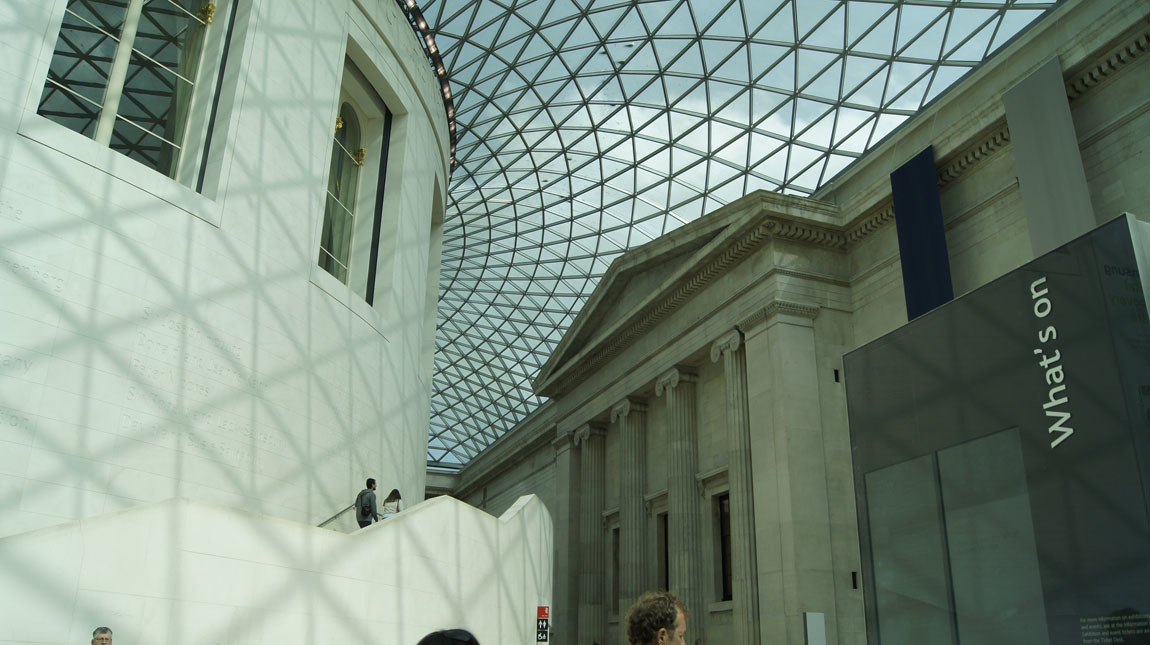 Look carefully at the last photo above. See the little dots on the glass of the dome? I zoomed in: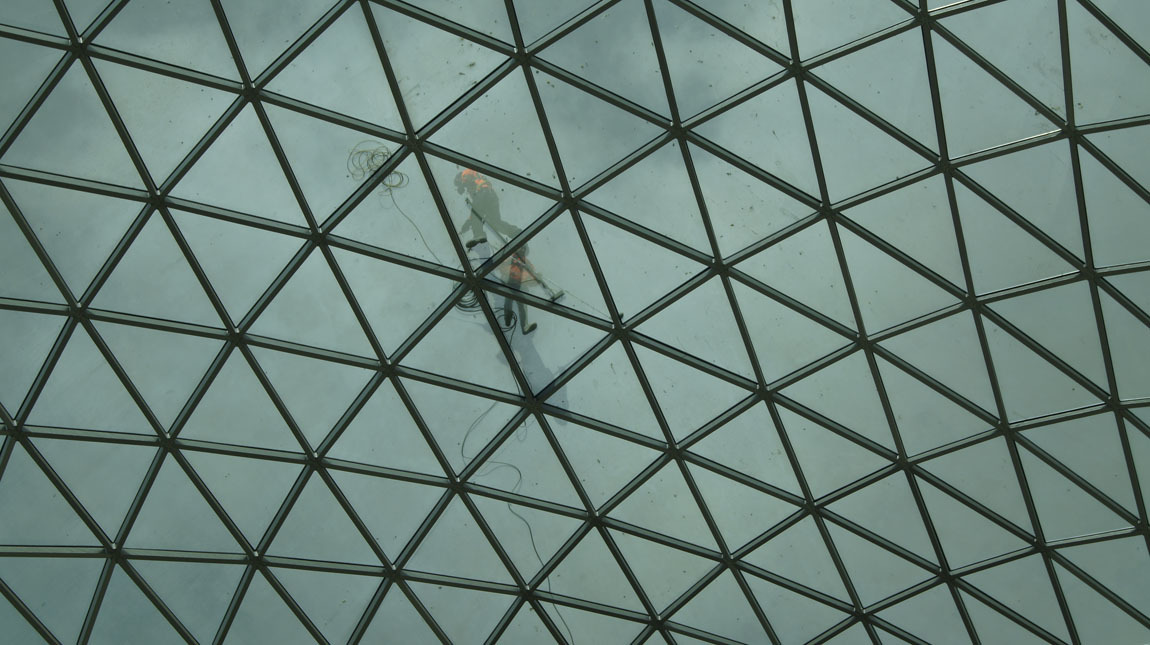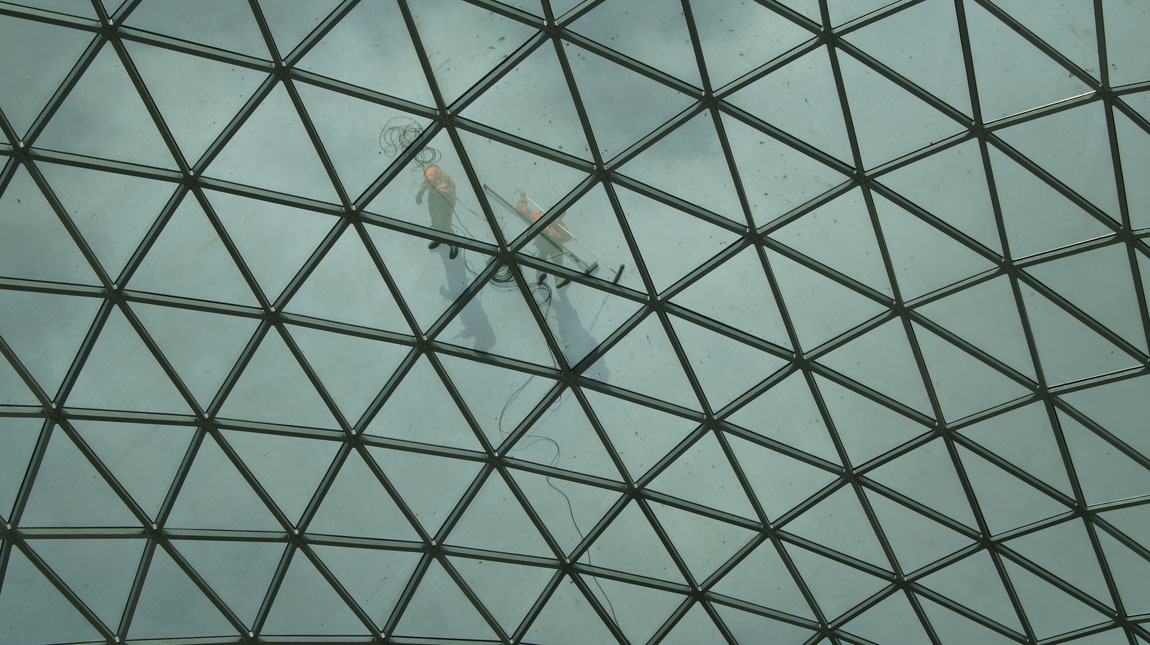 Those were window or "dome" washers, a couple guys on ropes washing the windows!
Next London blog entry.