The morning is still young! Before 10 am we clamber back in the jeep to return to the game preserve to ride elephants.
The elephants that we will ride were rescued as babies and raised by humans. The handlers are experts on elephants, and very attached to their elephant. The elephants roam freely with wild elephants in the reserve when not being ridden. The money that tourists spend for the elephant rides helps the local economy, and we (the tourists) get an exceptional experience: close contact with these amazing animals. It a thousand times better than watching them on nature shows.
Here is a photo of the elephants and their handlers, waiting for our arrival: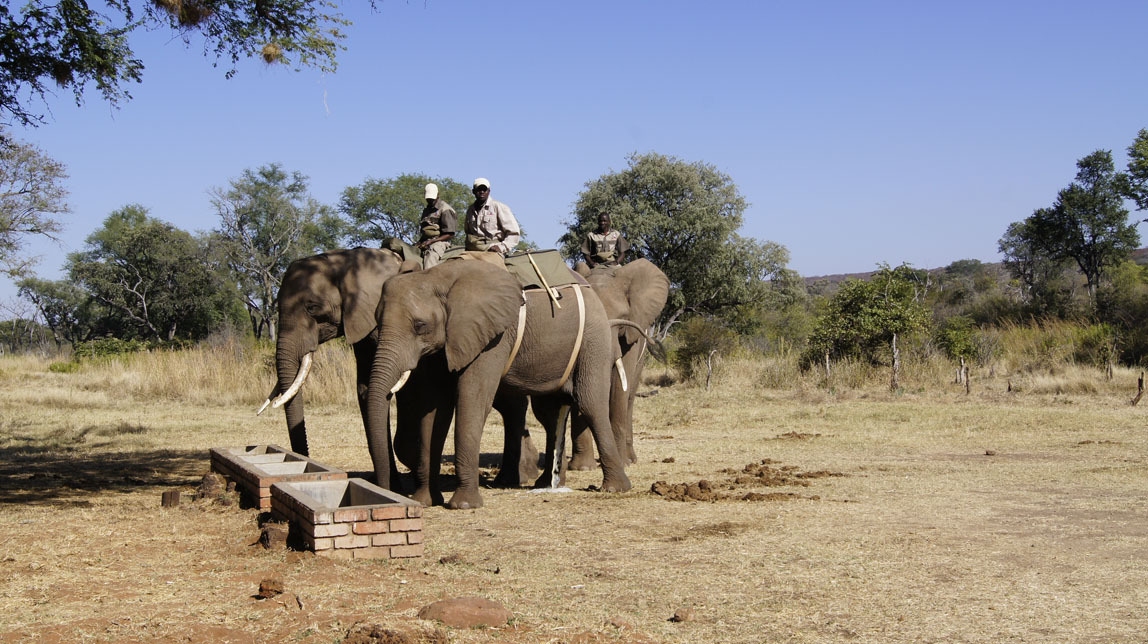 In the photo below, I'm on the elephant, holding the camera up over my head and looking down. The guide with the rifle protects us from wild animals.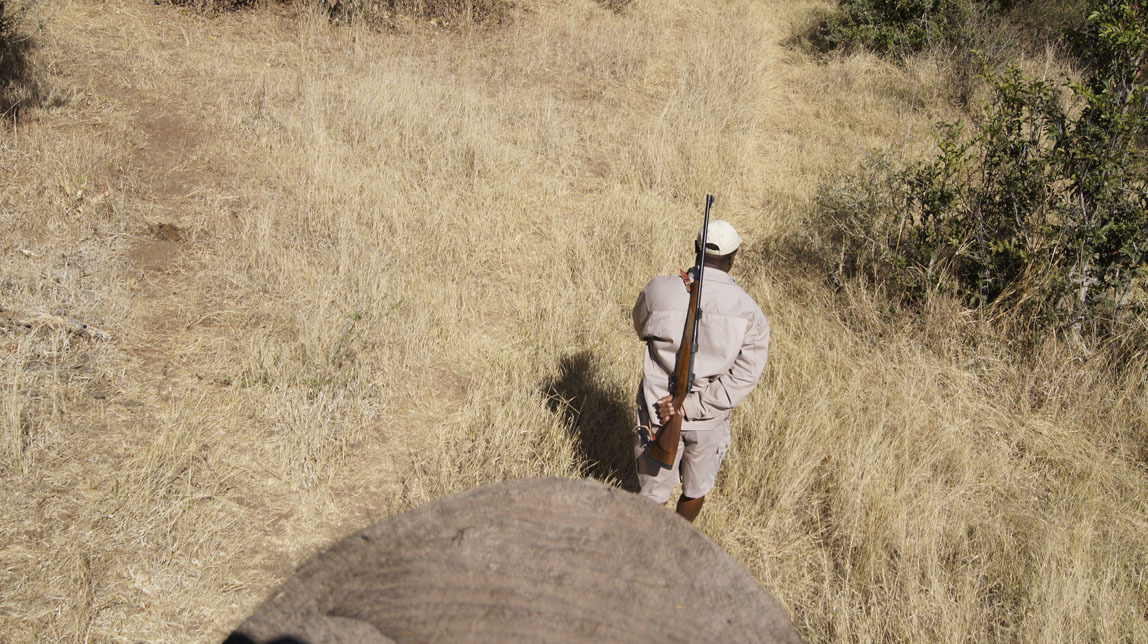 The elephant grabbed snacks off bushes as we passed.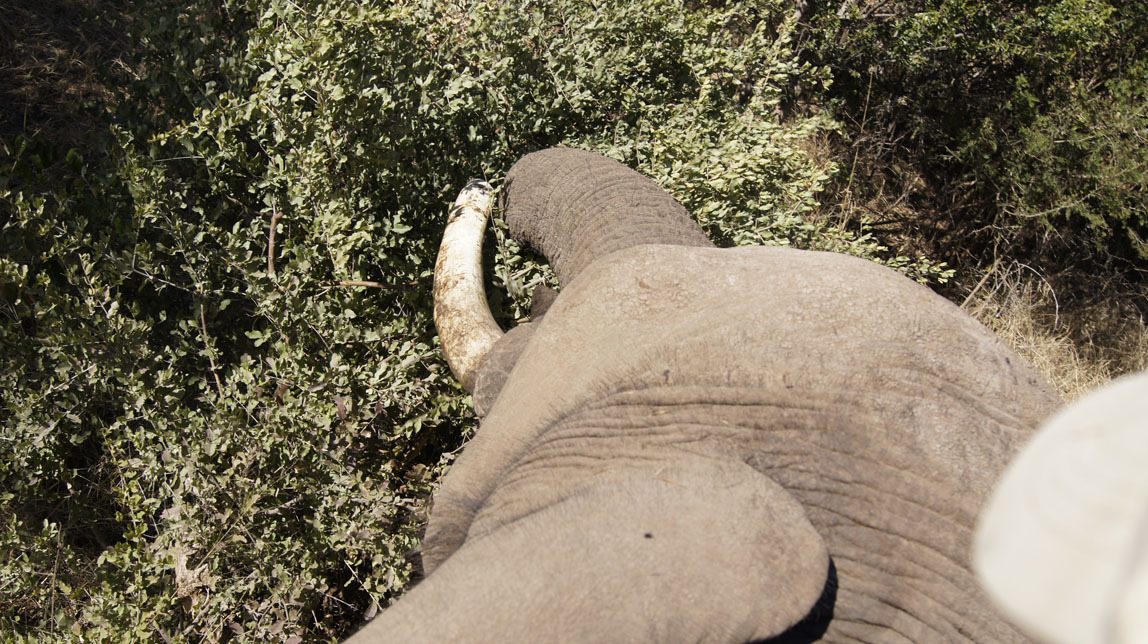 We passed a herd of impala: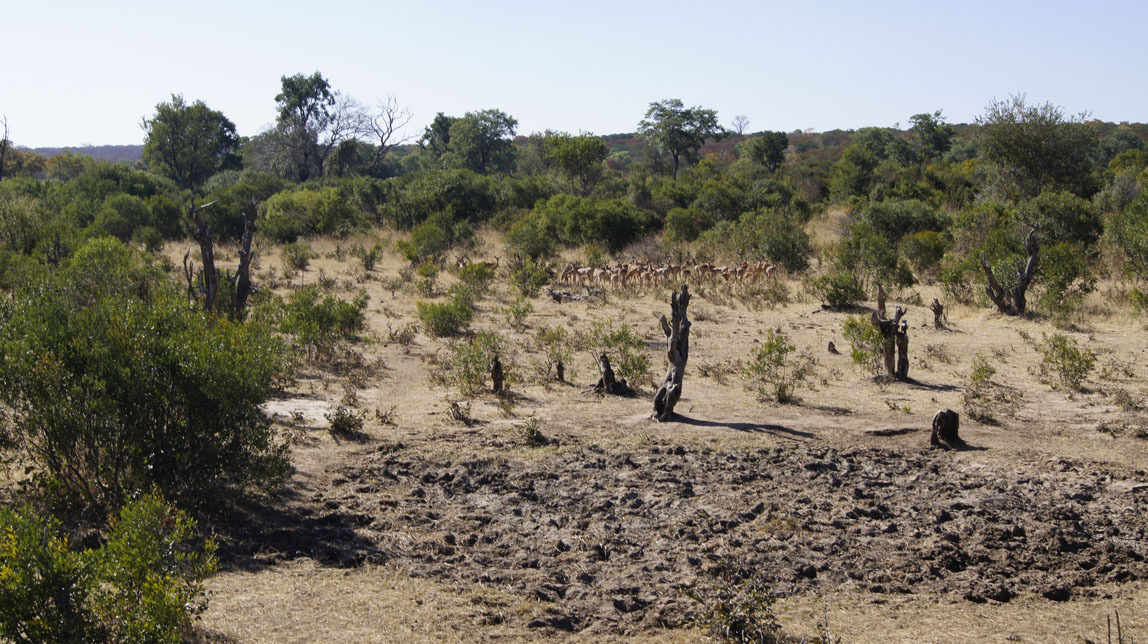 Here we are on our elephant: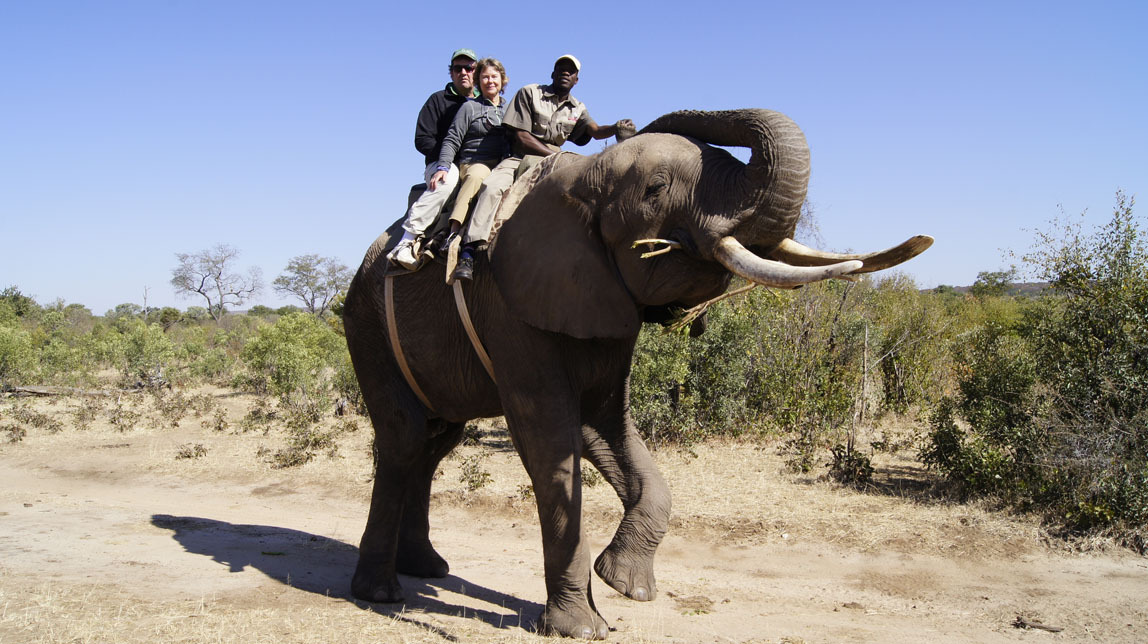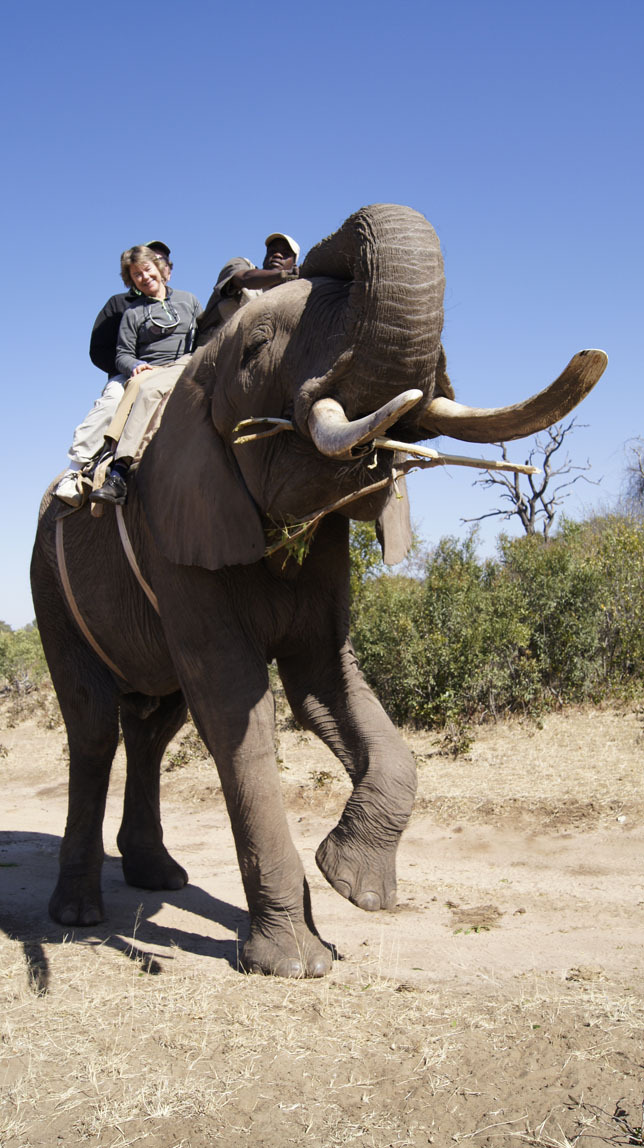 We are now off the elephant. Ours was the one in the middle of the photo below. He has to be chained because he is the alpha elephant in the group. The scaffolding to the right is what we climbed to get onto the elephant's back.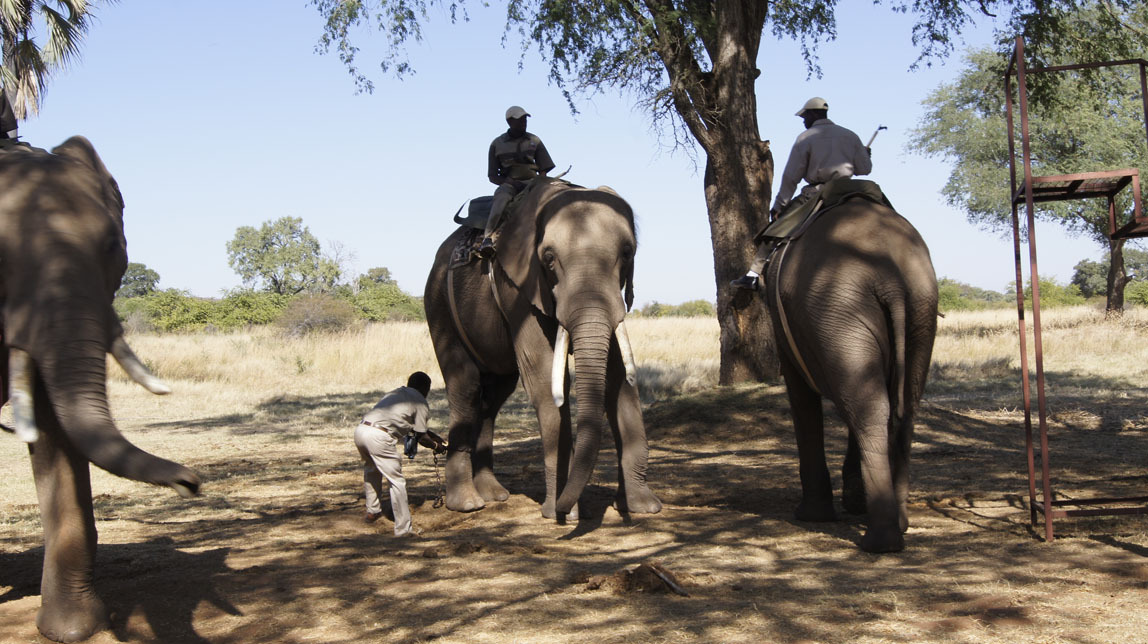 John feeds the elephant: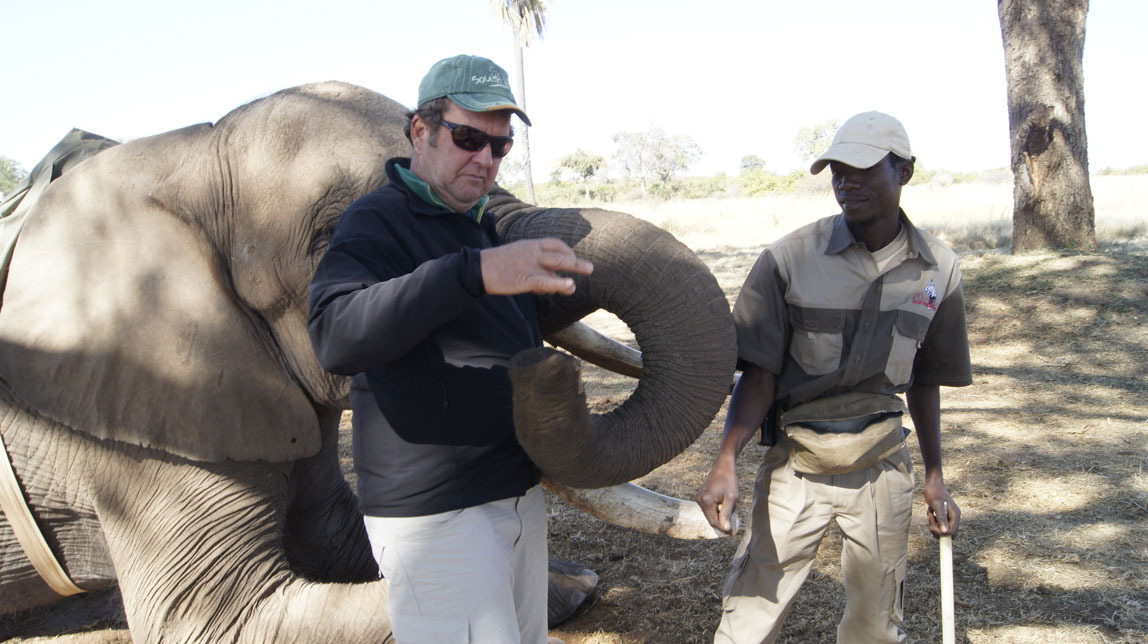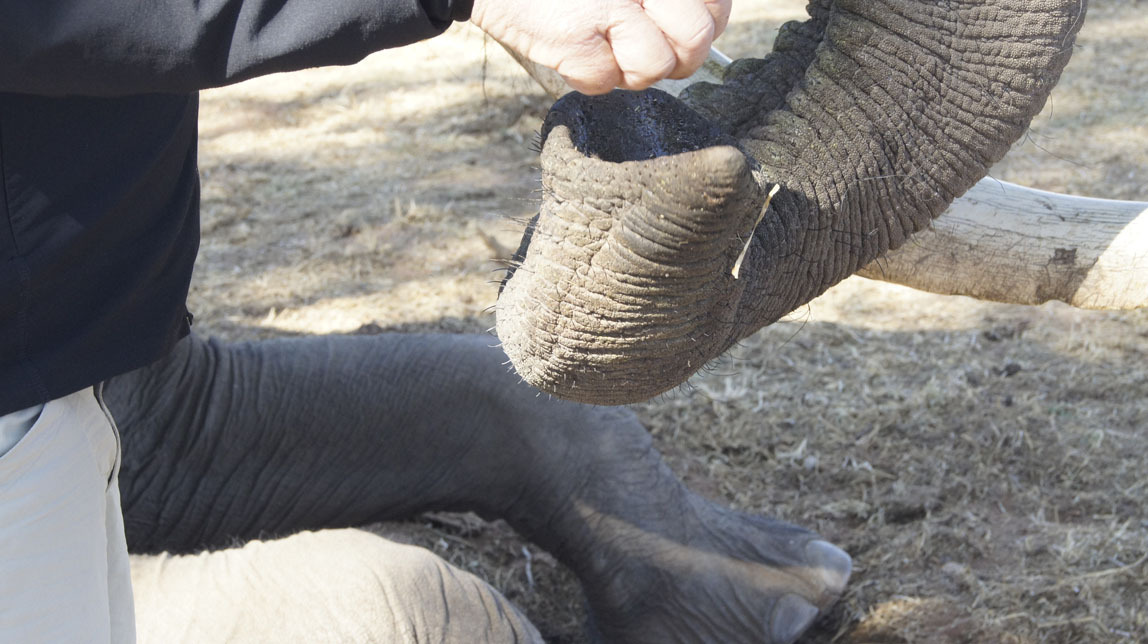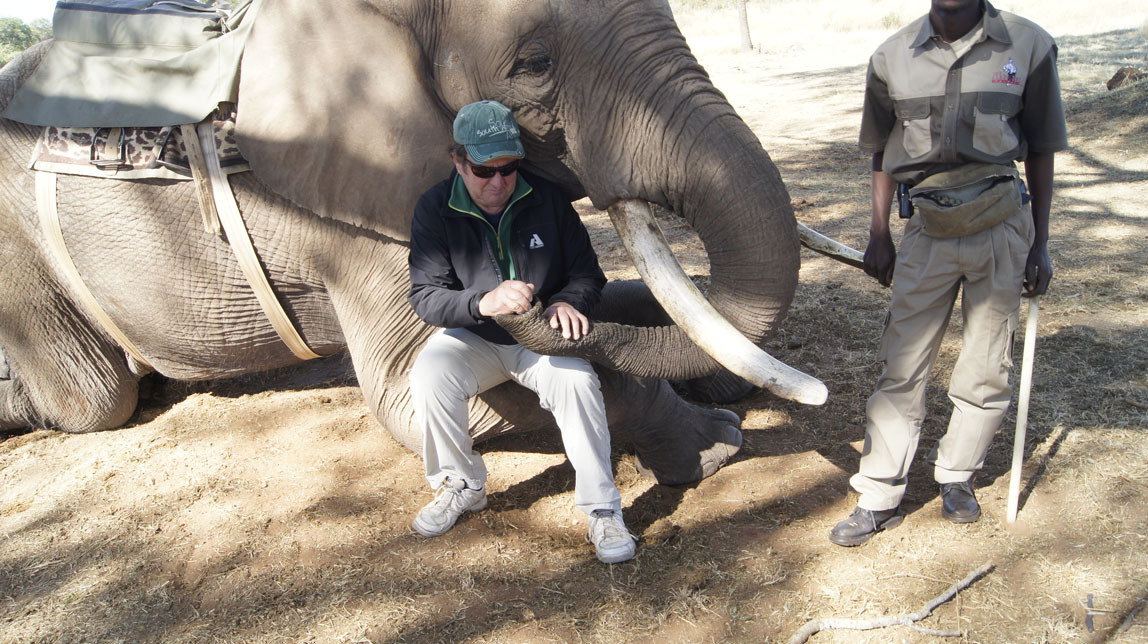 Here we both are, sitting on the elephant's leg: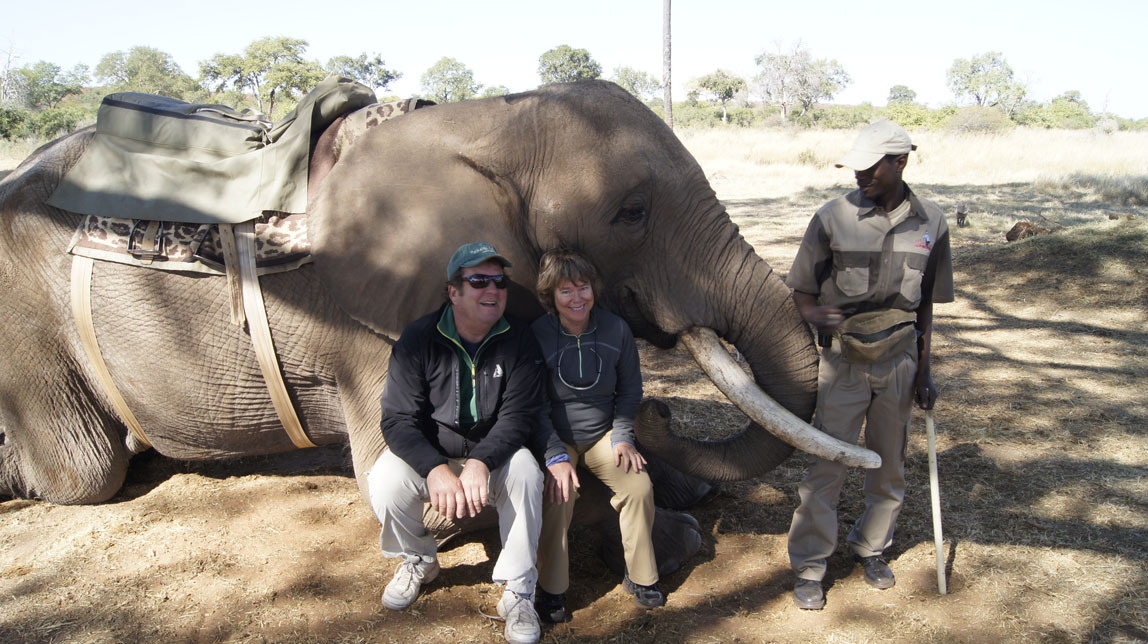 The elephant sticks out its tongue: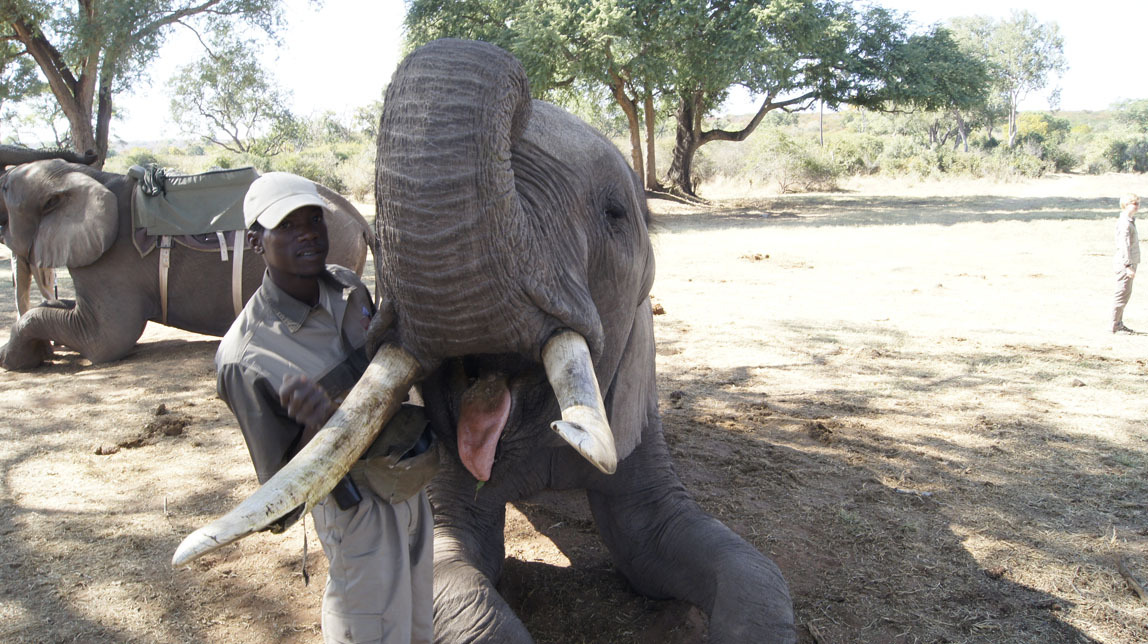 Some warthogs were hanging around: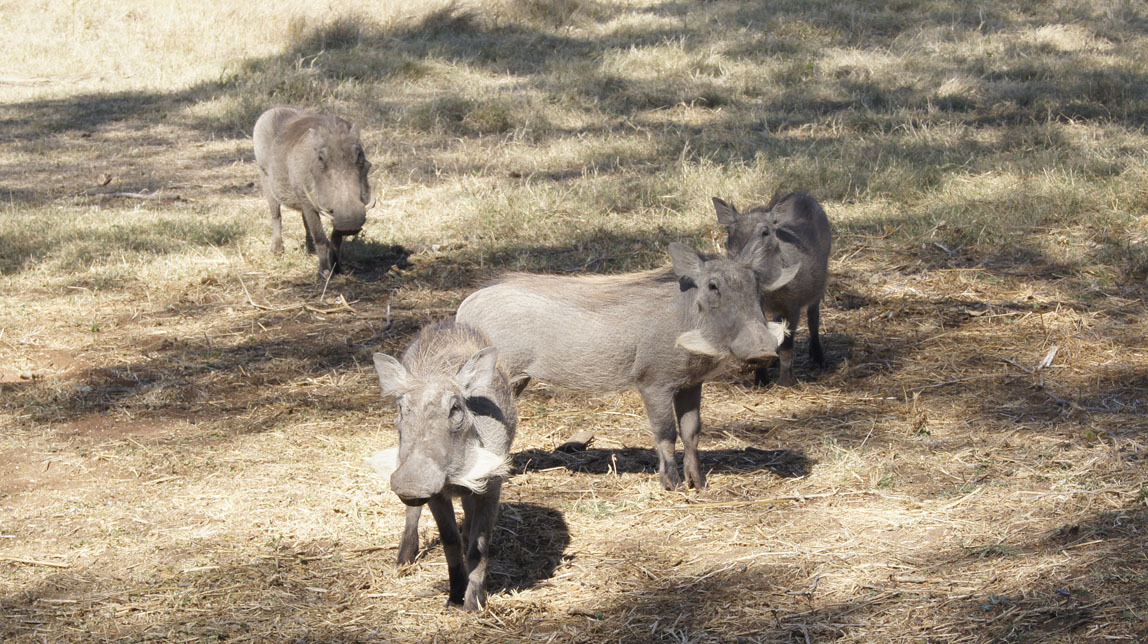 This shows how big the elephant looks from down on the ground: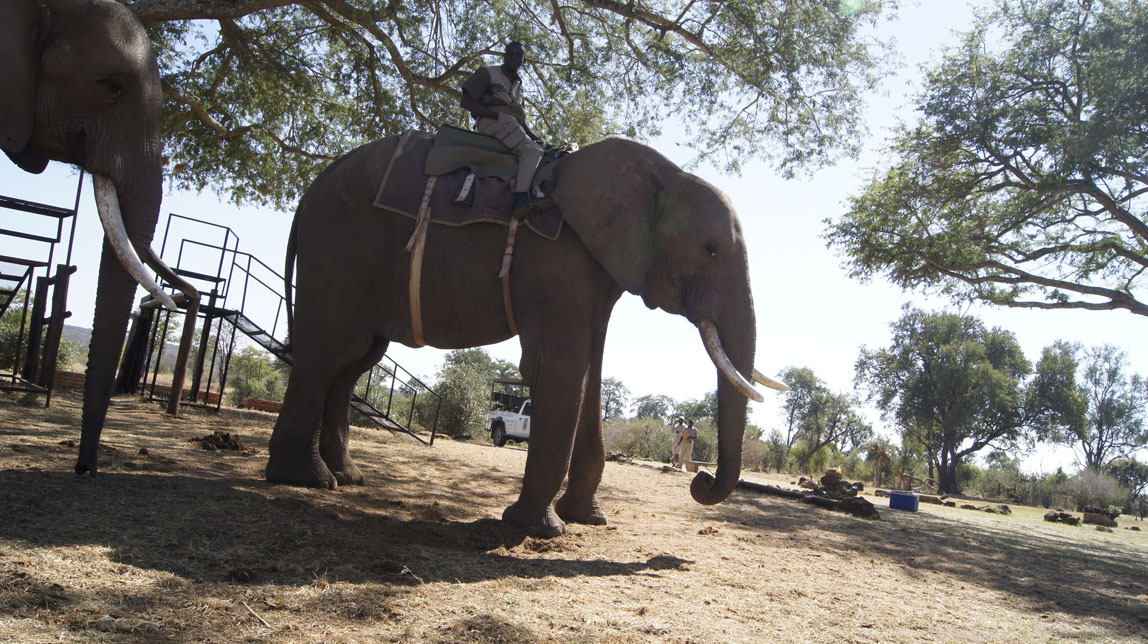 Eventually we have to leave the elephants and go off to our next adventure. Back in the jeep!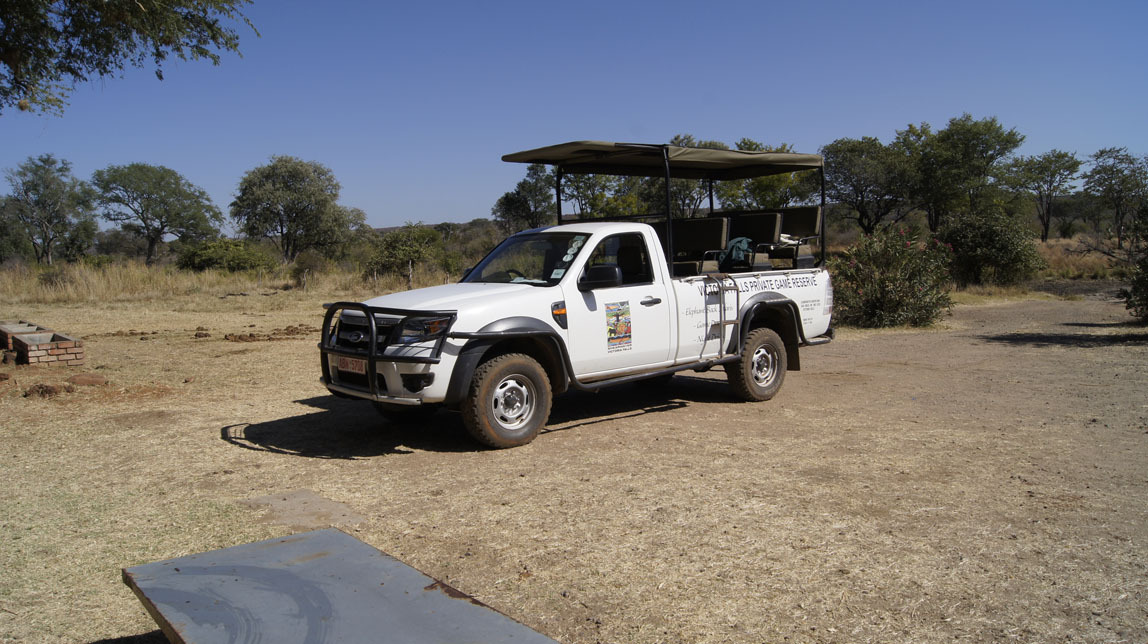 Next blog entry
Navigation: first blog entry